General awareness section is the most important part of every competitive exam, it can help you score well in the exam if you are updated with all the current news. Banking Awareness, Static GK and the current news are the parts that make the GA section complete. It is important to know what is happening in and outside of India. GK updates are incorporated with the important news that made the headlines today. It is the complete bag of the important news that held all day long. One should have complete knowledge about the
banking terms, current affairs news,
etc. So, here is the GK update of 14th
August to help you prepare the
Current affairs part.
After reading this section, you can successfully attempt Current Affairs Quiz.
National News
1. Centre launches Swachh Nagar app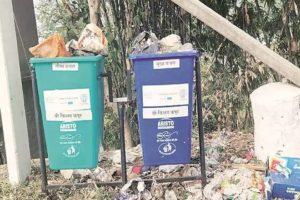 i. Swachh Nagar app was launched by the Union Housing and Urban Affairs Ministry. An app that will allow users to have waste — solid, wet or construction and demolition (C&D) — collected by their urban local bodies along with a new protocol on wastewater treatment that would become a part of cleanliness rankings of cities.
Static/Current Takeaways Important For RRB NTPC/IBPS RRB Main 2019:
Minister of State (Independent Charge) of the Ministry of Housing and Urban Affairs: Hardeep Singh Puri.
2. "Operation Number Plate" Launched by RPF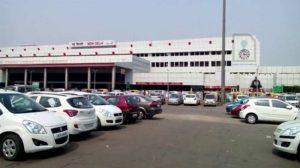 i. Railway Protection Force (RPF) of Indian Railways launched a Special Drive with a Code Name "Operation Number Plate" to identify and verify all vehicles parked in Railway premises, circulating area, parking and even in the 'No Parking' areas for a longer duration.
ii. The unidentified vehicles are considered a serious threat to the security and safety of passengers and other stakeholders of railways.
Static/Current Takeaways Important For RRB Main 2019:
Minister of Railways: Piyush Goyal.
3. J&K will host Global Investors Summit 2019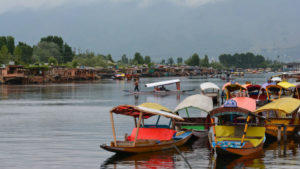 i. Jammu and Kashmir administration will host a 3 days global investors summit from October 12 in Srinagar.
ii. The summit will provide J&K with an opportunity to showcase its strengths, strategies and potential. It will also provide an opportunity to allay fears and apprehensions in the minds of outside trade and the business community.
Static/Current Takeaways Important For RRB NTPC/IBPS RRB Main 2019:
Governor of Jammu & Kashmir: Satya Pal Malik.
4. 'Panchamirtham' of Palani temple gets GI tag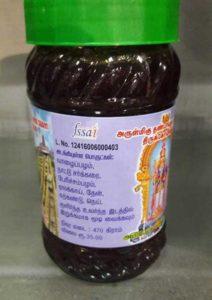 i. The Panchamirtham is an 'abhishega prasadam' of the Murugan temple has been bestowed with the Geographical Indication tag.
ii. The Murugan temple is situated in Tamil Nadu.
iii. The panchamirtham is a combination of five natural substances — banana, jaggery, cow ghee, honey and cardamom. Dates and diamond sugar candies are added for flavour. It is served in a semi-solid state.
5. Government rolls out scheme for liquidity support to NBFCs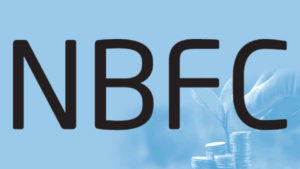 i. The Central government has rolled out scheme for liquidity support to NBFCs. The partial guarantee scheme will allow state-run banks (PSBs) to purchase assets of non-banking and housing finance companies (NBFCs and HFCs).
ii. The partial guarantee scheme aims at providing liquidity support to avoid distress sale of assets in a sector facing a shortage of cash due to asset-liability mismatch. NBFCs will be able to sell 20% of standard assets, worth up to Rs 5,000 crore, as on March 31.
iii. The Department of Economic Affairs will provide government guarantee of up to 10% of the fair value of assets purchased by a bank from a stressed NBFC or HFC. The scheme is capped at Rs 1,00,000 crore and will be open for up to 6 months. The government will settle claims by banks within 5 working days.
iv. The one-time guarantee on the pooled assets will be valid for 24 months from the date of purchase and can invoked in specified circumstances.


6. Naval Air Enclave & CIAL inks MoU for air operations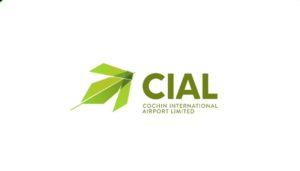 i. The Naval Air Enclave in Kochi and Cochin International Airport Limited have signed a MoU for commencement of naval air operations from the NAE, a naval aviation facility at CIAL in Nedumbassery.
ii. According to MoU, military aircraft will use the CIAL runway for take off and landing and the NAE taxy track for accessing the dispersal and aircraft hangar.
Static/Current Takeaways Important For IBPS RRB PO/Clerk Mains:
Chief of the Naval Staff: Admiral Karambir Singh.

7. P.T. Usha appointed as a member of AAA's Athletes Commission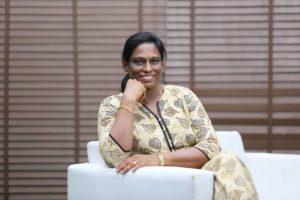 i. Legendary Indian sprinter P.T. Usha, one of India's greatest athletes, has been appointed as a member of the Asian Athletics Association's (AAA) Athletes Commission.
ii. This is the 2nd time P.T. Usha has been appointed a member of the Asian Athletics Association's Athletes Commission
iii. P.T. Usha will be one of the six members of the AAA Athletes Commission, to be headed by 1992 Olympics gold medallist hammer thrower Andrey Abduvaliyev of Uzbekistan.

8. Wg Cdr Abhinandan Varthaman to be honoured with Vir Chakra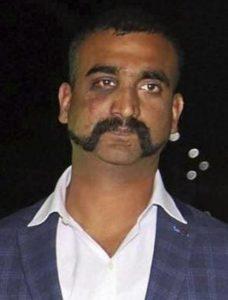 i. Wing Commander Abhinandan Varthaman will be honoured with the Vir Chakra on Independence Day. Wg Cdr Abhinandan became the face of a tense military confrontation between India and Pakistan when his MiG-21 was shot down during the aerial combat between Indian and Pakistani air forces on February 27 after the February 26 Balakot airstrike. Before his jet was hit, he downed an F-16 fighter of Pakistan.
9. Priyam Chatterjee becomes 1st Indian chef to win French honour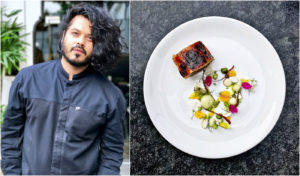 i. Priyam Chatterjee became the 1st Indian chef to be awarded the 'Chevalier de l'Ordre du Mérite Agricoleto' by the government of France to recognise his contribution towards reinventing the gastronomic scene in India.
ii. Chatterjee is best known for revisiting the traditional dishes from his native state of West Bengal and giving it a French twist.
iii. 'Ordre du Mérite Agricole' (Order of Agricultural Merit) is a distinction bestowed by the French Republic for outstanding contributions, to agriculture, agro-food industry and gastronomy.
Static/Current Takeaways Important For RRB Main 2019 :
President of France: Emmanuel Macron; Capital: Paris; Currency: Euro, CFP Franc.
10. Rajasthan bags award at World Education Summit 2019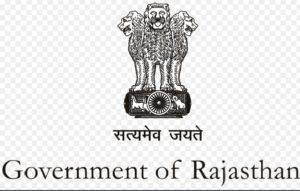 i. Rajasthan wins the "best innovation and initiative leadership award" for its achievements in higher education in the World Education Summit-2019 held in New Delhi.
Static/Current Takeaways Important For RRB Main 2019:
Chief Minister of Rajasthan: Ashok Gehlot; Governor of Rajasthan: Kalyan Singh.
Capital of Rajasthan: Jaipur.
11. Japanese Maritime Self Defence Ship visits Kochi

i. Japanese ship "JS Sazanami", visited Kochi on a 2 day goodwill visit. JS Sazanami, a Japanese Maritime Self Defence Force Ship is a missile destroyer.
ii. The visiting team was given a conducted tour of the Anti-Submarine Warfare School and the Naval Offshore Patrol Vessel, INS Sunayna. A visit of Indian Navy personnel was also conducted onboard JS Sazanami.
12. Ola 'acqui­hires' AI start-­up Pikup.ai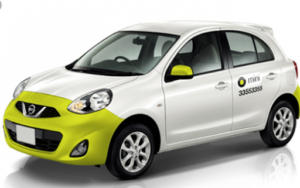 i. Cab aggregator Ola announced acquihiring of Pikup.ai, an Artificial Intelligence start­up based in Bengaluru.
ii. Acquihiring typically refers to a transaction in which the staff of the target company join the acquiring firm.
iii. Pikup.ai uses autonomous technologies like AI, computer vision and sensor fusion to provide seamless AI-powered solutions for businesses.
Static/Current Takeaways Important For RRB Main 2019:
CEO of Ola: Bhavish Aggarwal; Headquarter: Bengaluru.

Sports
13. Dutch Hero Wesley Sneijder announces retirement from Football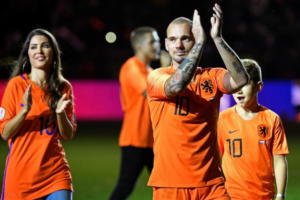 i. The Netherlands' most-capped player Wesley Sneijder announced his retirement from football.
ii. He played 134 times for his country and his career included a World Cup runners-up medal as well as Champions League, La Liga and Serie A titles.


14. Women's Cricket at Birmingham CWG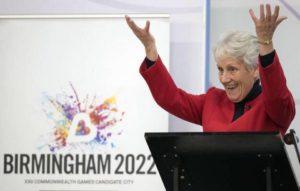 i. Cricket will come back to the Commonwealth Games (CWG) roster for the 1st time since 1998 in Kuala Lumpur, with the inclusion of women's T20 for the 2022 edition in Birmingham.
ii. It will take place from July 27 to August 7, 2022, with 8 international teams playing cricket.
iii. This decision was taken by Commonwealth Games Federation (CGF) and the International Cricket Council (ICC).
Static/Current Takeaways Important For RRB NTPC/IBPS RRB Main :
ICC Chairman: Shashank Manohar; Headquarters: Dubai, United Arab Emirates.
15. Simone Biles makes history with a "triple-double" twist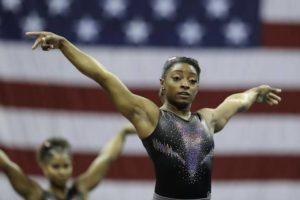 i. Simone Biles
makes history with a never-before-seen "
triple-double
" floor exercise landing. She performed the landing featuring
"two flips and three twists"
in U.S. Gymnastics Championships held in Kansas City.
16. Former Argentina footballer Brown passes Away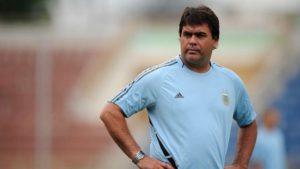 i. Argentina World Cup-winning team football player Jose Luis Brown has passed away. Brown made 36 appearances for his country, the most famous of which came in the 1986 World Cup final in Mexico.