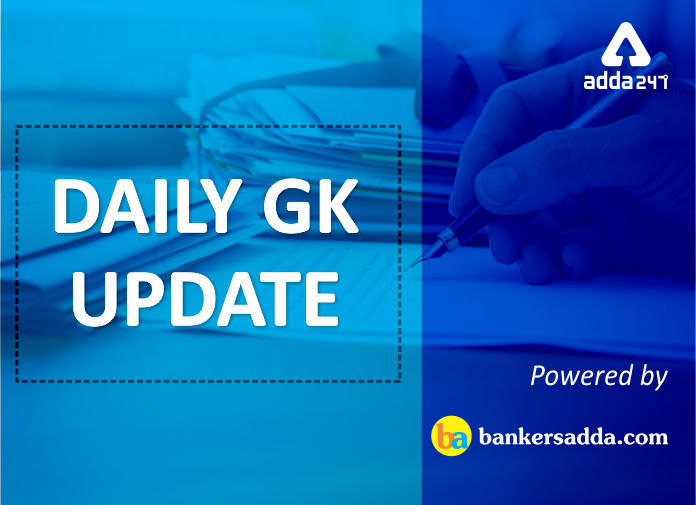 Dear Aspirants,
General awareness section is the most important part of every competitive exam, it can help you score well in the exam if you are updated with all the current news. Banking Awareness, Static GK and the current news are the parts that make the GA section complete. It is important to know what is happening in and outside of India. GK updates are incorporated with the important news that made the headlines today. It is the complete bag of the important news that held all day long. One should have complete knowledge about the banking terms, current affairs news, etc. So, here is the GK update of 19th October to help you prepare the Current affairs part. After reading this section, you can successfully attempt Current Affairs Quiz.
International
1. United Nation General Assembly Elects 14 Member States to Human Rights Council

The United Nation General Assembly has elected 14 States to the 47 member body of UN Human Rights Council(UNHRC). The UNHRC is responsible for promoting and protecting all human rights around the globe.
The Assembly elected Armenia, Brazil, Germany, Indonesia, Japan, Libya, Marshall Islands, Mauritania, Namibia, Netherlands, Poland, Republic of Korea, Sudan and Venezuela.
All 14 members will serve three-year terms beginning on 1 January 2020.
The newly-elected States are replacing the following outgoing members: China, Croatia, Cuba, Egypt, Hungary, Iceland, Iraq, Japan, Rwanda, Saudi Arabia, South Africa, Tunisia and the United Kingdom.
The 14 new members were elected according to the following pattern: 4 seats for the African States; 4 seats for the Asia-Pacific States; 2 seats for the Eastern European States; 2 seats for Latin American and Caribbean States; and 2 seats for Western European and other States.
Static/Current Takeaways Important For RRB NTPC/IBPS RRB (Clerk) Mains:
President of UNHRC: Coly Seck; Formation: 15 March 2006.
Headquarters: Geneva, Switzerland.
2. NASA Astronauts complete All-Woman Spacewalk

Nasa astronauts Christina Koch and Jessica Meir have made history by completing the first-ever all-female spacewalk. They spent 7 hours outside the International Space Station (ISS) replacing a failed power control unit.
Ms Koch had already carried out four spacewalks but it was the first such mission for Ms Meir, who became the 15th woman to walk in space.
Appointments
3. Anup Kumar Singh appointed as Director-General of NSG

A senior 1985-batch IPS officer of Gujarat cadre Anup Kumar Singh has been appointed as Director-General of the National Security Guard (NSG).
The appointment of Mr Singh as the DG of the 'black cats commando' force was approved by the Appointments Committee of the Cabinet (ACC) led by Prime Minister Narendra Modi.
The appointment will be from the date of joining the post and up to September 30, 2020. The NSG was raised as the federal contingency force to counter-terrorists.
Static/Current Takeaways Important For RRB NTPC/IBPS RRB (Clerk) Mains:
The National Security Guard (NSG) was formed on September 22, 1986 to save the country from terror activities.
The National Security Guard (NSG) comes under the control of Ministry of Home Affairs, Government of India.
4. Sudhaker Shukla appointed as whole-time member of IBBI

The Appointments Committee of the Cabinet (ACC) has approved the appointment of Sudhaker Shukla as Whole-Time Member, Insolvency and Bankruptcy Board of India (IBBI).
He is a 1985 Indian Economic Service officer. His period of service for 05 years or up to the age of 65 years.
Static/Current Takeaways Important For IBPS RRB (Clerk) Main 2019:
Chairperson: MS Sahoo; IBBI Established: 1 October 2016.
Headquarters: New Delhi.
5. Former IMF chief Christine Lagarde appointed head of European Central Bank

European Union leaders confirmed the appointment of Christine Lagarde as the new chief of the European Central Bank.
She will be replacing Mario Draghi (Italy) from November 1. Lagarde's confirmation for a non-renewable term of 8-years.
She served 8-years as the head of IMF since 2011.
Static/Current Takeaways Important For RRB NTPC/IBPS RRB (Clerk) Mains:
ECB headquarters: Frankfurt, Germany; Currency: Euro.
Summit and Conferences
6. India to host Interpol General Assembly in 2022

India will host the 91st Interpol General Assembly in 2022 after a proposal received the overwhelming support of member countries at this year's congregation at Santinago in Chile.
The International Criminal Police Organisation (Interpol) had hosted the general assembly, where representatives of all member countries converge, in India in 1997.
The general assembly of Interpol is an annual exercise hosted by member countries.
All major decisions affecting general policy, the resources needed for international cooperation, working methods and finances are deliberated and discussed by representatives.
Static/Current Takeaways Important For IBPS RRB (Clerk) Main 2019:
Interpol is an international police cooperation organisation with 194 member states and 100 years of experience of international cooperation in policing.
Headquarters of Interpol: Lyon, France.
7. Dr Jitendra Singh inaugurates 11th Nuclear Energy Conclave

The Union Minister of State for Development of North Eastern Region (I/C), MoS PMO, Personnel, Public Grievances & Pensions, Atomic Energy and Space, Dr Jitendra Singh inaugurated the 11th Edition of Nuclear Energy Conclave 2019 in New Delhi.
The theme of the Conclave: "Economics of Nuclear Power- Innovation towards Safer & Cost-Effective Technologies". It was organized by India Energy Forum (IEF).
Government is setting up the nuclear plants in other parts of the country. A nuclear plant is coming up in the Gorakhpur of Haryana.
A "Hall of Nuclear Energy" was opened to educate the students and the general public about the applications of nuclear energy, in Pragati Maidan in Delhi.
Books and Authors
8. A book titled "Mind Master: Winning Lessons from a Champion's Life" penned by Viswanathan Anand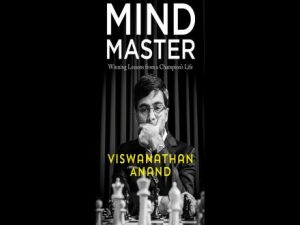 Indian Chess player, Viswanathan Anand has penned a book titled "Mind Master: Winning Lessons from a Champion's Life". The book, published by Hachette India, is releasing on December 11.
The book is based on the experience he had in the game of Chess. In the book, he revisits his greatest games and worst losses, his unique experiences of playing against the best minds, and the methods he employs to prepare for wins, cope with disappointments and, simply, stay in the game.
Defence
9. Defence of Andaman and Nicobar Islands exercise 2019 (Danx-19)

Andaman and Nicobar Command (ANC) has conducted the 2nd edition of Defence of Andaman & Nicobar Islands 2019 (DANX-19).
The components of the Indian Army, Navy, Air Force and Coast Guard carried out mobilisation and field manoeuvres to validate defensive plans of Headquarters ANC towards pursuance of the Command's responsibility, namely ensuring the territorial integrity of the A&N Islands.
In addition to internal forces from ANC, accretional forces from Mainland comprising ships and aircraft, Special Forces from the newly formed Armed Forces Special Operations Division (AFSOD), also participated in this edition.
Obituaries
10. Legendary Cuba ballet dancer Alicia Alonso passes away

Cuban ballet dancer Alicia Alonso passed away at 98. she is considered one of the greatest 20th Century ballerinas.
In 1948, she founded the Alicia Alonso Ballet Company in Cuba's capital. She formed the National Ballet of Cuba after the revolution.
11. Renowned painter Kalidas Karmakar passes away in Dhaka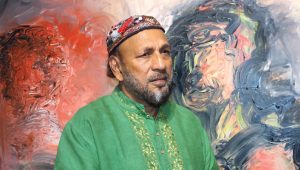 Internationally acclaimed painter of Bangladesh Kalidas Karmakar passed away in Dhaka.
He was born on January 10, 1946, in Faridpur district, he completed his graduation from the Government College of Fine Arts and Crafts in Kolkata in 1969.
He was awarded Shilpakala Padak in 2016 and the Ekushey Padak in 2018 by the Government of Bangladesh for his contribution to fine arts.
Miscellaneous
12. Livestock population in India rises 4.6 per cent in 20th Livestock Census

India's livestock population has increased to over 535.78 million showing an increase of 4.6 per cent over Livestock Census-2012.
The Department of Animal Husbandry and Dairying released the 20th Livestock Census -2019.
The data revealed that the livestock population in India has grown by 4.6% from 512 million in 2012 to about 535.78 million in 2019.
Total Bovine population (Cattle, Buffalo, Mithun and Yak) is 302.79 Million in 2019 which shows an increase of 1.0% over the previous census.
Among the States, Uttar Pradesh has the highest number of livestock of 67.8 million (68.7 million in 2012), followed by Rajasthan 56.8 million (57.7 million), Madhya Pradesh: 40.6 million (36.3 million) and West Bengal: 37.4 million (30.3 million).
The census usually covers all domesticated animals and headcounts of these animals are taken.
The 20th Livestock Census was carried out in about 6.6 lakh villages and 89 thousand urban wards across the country.
Static/Current Takeaways Important For IBPS RRB (Clerk) Main 2019:
 Union Minister of Fisheries, Animal Husbandry and Dairying: Giriraj Singh.
Learn Current Affairs with ADDA247 Youtube Channel. Check out the video below.
You may also like to Read: