Dear Aspirants,
The General Awareness Section
plays an important role in scoring well above cut off marks in any competitive exam. The
Banking Awareness and Static Awareness questions asked in the General Awareness Section are based on Current Affairs mainly.
So you need to prepare well this section to score good marks.
Here is the Daily GK Update to get you acquainted with the top events that made the headlines today!!
National News
1. List of MoUs Signed During Visit of Prince of Saudi Arabia to India
i. Saudi Crown Prince Mohammed bin Salman was on a one-day state visit to India. He met PM and President of India.
2. Operation Digital Board Launched By HRD Ministry
i. The Human Resource Development (HRD) Ministry launched Operation Digital Board on the lines of Operation Blackboard to provide better digital education in school.
ii. The government has aimed at equipping 9 lakh classrooms in schools and colleges across the country (7 lakh classrooms of 9th, 10th and 11th standards and 2 lakh classrooms of colleges and Universities) with digital facilities for teaching by 2022.

3. MoU Between Environment Ministry and University of British Columbia on Forestry Science
i. An MoU was signed between Ministry of Environment, Forest and Climate Change (MoEF&CC) and University of British Columbia (UBC), Canada for next 10 years in New Delhi.
ii. The MoU will help in exchange of students, researchers, and faculty, developing research projects, livelihood opportunities and augment income of the forest-based communities and also assist the industries to optimize the utilization of forest-based resources with access of technology to different stakeholders by the respective organizations.
Static/Current Takeaways Important For NIACL AO Mains Exam:
Dr. Harsh Vardhan is the Minister for Environment, Forest & Climate Change.
4. Tele-law Mobile App, Nyaya Bandhu Launched By Department of Justice
i. A tele-law mobile application 'Nyaya Bandhu' was launched by the Law Minister Ravi Shankar Prasad.
ii. The application will benefit 73,000 paralegal volunteers (PLVs) of National Legal Service Authority and State Legal Services Authorities (SLSA) in the country who will be associated under Tele-Law service.
5. 'KALIA Chhatra Bruti' Scholarship Launched In Odisha
i. 'KALIA Chhatra Bruti' scholarship for the children of farmers benefited under the KALIA scheme was launched by the Odisha Chief Minister Naveen Patnaik in Bhubaneshwar, Odisha.
ii. It aims at providing financial assistance for technical and professional education to farmers' children by creating a provision for the State government to bear all expenses involved in various levels of education.
Static/Current Takeaways Important for NIACL AO Mains Exam:
Odisha Capital: Bhubaneshwar, CM: Naveen Patnaik, Governor: Ganeshi Lal.
6. Regional Conference on 'Deendayal Disabled Rehabilitation scheme' Organised At Kolkata
i. A regional conference on 'Deendayal Disabled Rehabilitation Scheme (DDRS)' was organised in Kolkata, West Bengal. DDRS is a scheme implemented by the Department of Empowerment of Persons with Disabilities Ministry of Social Justice & Empowerment.
ii. DDRS was established in 1999 by the Government of India. It is a central government scheme.
7. 'International Vision Zero Conference' To Promote Occupational Safety And Health Held in Mumbai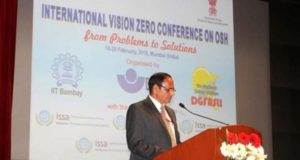 i. Heeralal Samariya, Secretary, Ministry of Labour and Employment inaugurated the three days Conference on the VISION ZERO and its relevance to Occupational Safety and Health was held in Mumbai.
ii. The Conference has been organized by Directorate General Factory Advice and Labour Institutes (DGFASLI), Ministry of Labour and Employment, German Social Accident Insurance (DGUV), Germany.
Static/Current Takeaways Important For NIACL AO Mains Exam:
The concept of Vision Zero is based on four fundamental principles viz. life is non-negotiable, humans are fallible, tolerable limits are defined by human physical resistance, and people are entitled to safe transport and safe workplaces.
8. 8th World CSR Congress 2019 Held in Mumbai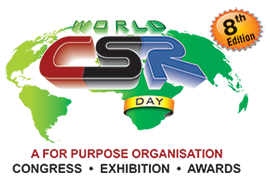 i. World Corporate Social Responsibility Congress (World CSR Congress 2019) promotes Entrepreneurship, Social Responsibility, Sustainability and Social Development. The 8th World CSR Congress was held in Mumbai, Maharashtra.
ii. The theme of the year 2019 is 'Sustainable Development Goals(SDGs)' to focus on corporate strategies, innovation, and strategic alliances. Dr. Soumitro Chakraborty won 'CEO of the year' award.
9. 4th India-ASEAN Expo Summit Begins in New Delhi
i. The 4th India-ASEAN Expo and Summit started in New Delhi. This is a flagship event of Department of Commerce, being organized with FICCI to carry forward the momentum and to further strengthen India-ASEAN relations under the Act-East Policy.
ii. The Association of South-East Asian Nations (ASEAN) comprises of Vietnam, Thailand, Singapore, Philippines, Myanmar, Malaysia, Lao PDR, Indonesia, Cambodia and Brunei.
Static/Current Takeaways Important For NIACL AO Mains Exam:
India-ASEAN trade and investment relations have been growing steadily, with ASEAN being the second largest trading partner of India, after China, with a total bilateral merchandise trade of USD 81.33 billion.
International News
10. PM Modi On 2-Day Visit To South Korea
i. Prime Minister Narendra Modi arrived in Seoul on a two-day visit to South Korea. Mr Modi will hold bilateral talks with South Korean President Moon Jae-in and receive the Seoul Peace Prize in recognition of his dedication to international cooperation, global growth and human development.
ii. Besides summit meeting with President Moon Jae-in, Prime Minister Modi will also have a number of engagements with the Korean leadership, businesses and Indian Community.
Static/Current Takeaways Important For NIACL AO Mains Exam:
South Korea Capital: Seoul, Currency: South Korean won, President: Moon Jae-in.
11. 'Festival of India' Begins In Kathmandu
i. A month-long 'Festival of India' began in Kathmandu, Nepal, to familiarise the new generation of the country about the similarities between the two countries.
ii. Minister for Culture, Tourism and Civil Aviation Rabindra Adhikari and Indian Ambassador to Nepal Manjeev Singh Puri jointly inaugurated the event.th its robotic arm and is equipped with 5 night-vision cameras to relay the scenario underneath.
Important Days
12. International Mother Language Day: 21 February
i. International Mother Language Day has been observed every year on 21st February since February 2000 to promote linguistic and cultural diversity and multilingualism.
ii. This year, International Mother Language day 2019 will be framed by the International Year of indigenous languages 2019 (IYIL19) around the theme "Indigenous languages matter for development, peace building and reconciliation".

Banking News
13. Government To Infuse Rs 48,239 crore in 12 Public Sector Banks
i. The government has approved recapitalization of Rs 48,239 crore in 12 public sector banks in this fiscal to help them maintain regulatory capital requirements and finance growth plans.
ii. The government will infuse over nine thousand crore rupees in Corporation Bank and six thousand 896 crore rupees in Allahabad Bank. Besides, four thousand 638 crore rupees will be provided Bank of India and 205 crore rupees to Bank of Maharashtra. These banks have recently come out of the regulatory supervisory framework PCA of the RBI.

Awards
14. Laureus World Sports Awards 2019 Announced: Complete List of Winners
i. The Laureus World Sports Award for Sportsman of the Year is an annual award honoring the achievements of individual men from the world of sports.
ii. Novak Djokovic was named World Sportsman of the Year and United State gymnast Simone Biles was named Sportswoman of the Year at the 2019 Laureus World Sports Awards, while Tiger Woods won the World Comeback of the Year award.
Obituaries

15. Veteran Film Producer Raj Kumar Barjatya Passes Away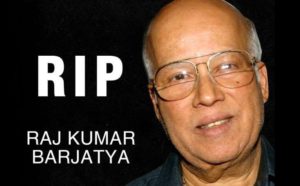 i. Veteran Bollywood producer and father of filmmaker Sooraj Barjatya, Raj Kumar Barjatya passed away in Mumbai.
ii. He was popularly and affectionately known as Raj Babu and helmed several Bollywood hit films including 'Hum Saath Saath Hain', 'Hum Aapke Hain Koun', 'Vivah', 'Prem Ratan Dhan Payo', 'Main Prem Ki Deewani Hoon' among others. All these films were directed by his son Sooraj.

You may also like to Read: