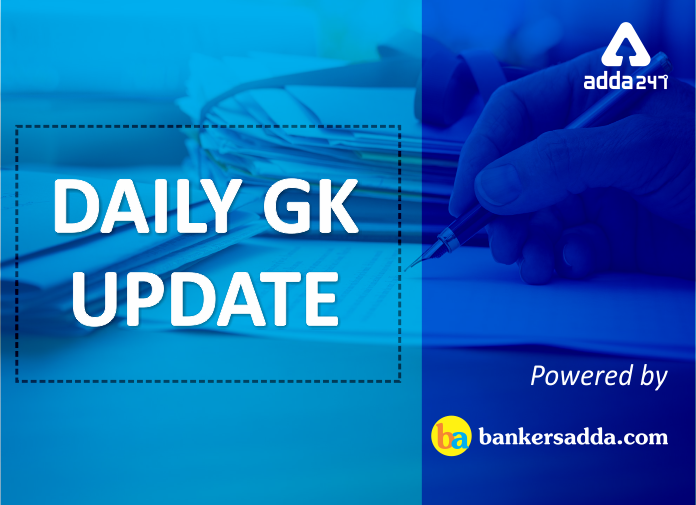 Dear Aspirants,
General awareness section is the most important part of every competitive exam, it can help you score well in the exam if you are updated with all the current news. Banking Awareness, Static GK and the current news are the parts that make the GA section complete. It is important to know what is happening in and outside of India. GK updates are incorporated with the important news that made the headlines today. It is the complete bag of the important news that held all day long. One should have complete knowledge about the banking terms, current affairs news, etc. So, here is the GK update of 4th December to help you prepare the Current affairs part. After reading this section, you can successfully attempt Current Affairs Quiz.

National News
1. Vice Prez M Venkaiah Naidu launches Bharatiya POSHAN Anthem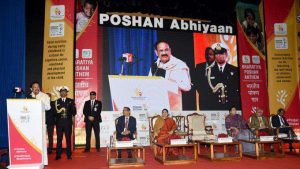 Vice President M Venkaiah Naidu launched the 'Bharatiya Poshan Anthem' in New Delhi.
The aims towards taking the message of making India malnutrition free to all corners of the country.
The anthem was conceptualised by Union Ministry of Women and Child Development (MoWCD) and has been penned by noted lyricist Prasoon Joshi and sung by Shankar Mahadevan.
2. EC to implement Political Parties RTMS
The Election Commission of India will implement the political parties Registration Tracking Management System (RTMS).
It will be implemented through an online portal to facilitate tracking of the status of the application by applicants.
The Commission said, the applicant who is applying for party registration from 1st January 2020 onwards will be able to track the progress of his or her application and will get status through SMS and email.
Static/Current Takeaways Important For IBPS SO 2019:
Sunil Arora is the Chief Election Commissioner of India.
International News
3. Pritivirajsing Roopun elected as new President of Mauritius by parliament
The National Assembly of Republic of Mauritius has unanimously elected Prithvirajsing Roopun, as new President of the island nation, a largely ceremonial post.
He was former arts and culture minister of the country. In Mauritius, Prime Minister is head of government and holds most political power while the president is head of state but has no executive role and is considered guardian of the constitution.
Static/Current Takeaways Important For RRB NTPC/SSC CGL:
The Prime Minister of Mauritius: Pravind Kumar Jugnauth.
State News
4. UP govt announces 25% subsidy & full stamp duty waiver for defence industry
Uttar Pradesh government has decided to provide 25 per cent subsidy and 100 per cent stamp duty waiver for setting up the defence industry in the state.
The state government will also provide all facilities including power, road and fencing of land to the companies that will set up defence industries.
Static/Current Takeaways Important For IBPS SO 2019:
UP Present CM: Yogi Adityanath, Governor: Anandiben Patel.
Appointments
5. Masatsugu Asakawa elected ADB President
The Asian Development Bank (ADB) board has unanimously elected Masatsugu Asakawa as its new president.
He is currently a special advisor to Japan's Prime Minister and Minister of Finance, will assume office as ADB's 10th President on January 17, 2020.
He will succeed Takehiko Nakao, who will leave office on January 16, 2020.
He served as a Visiting Professor at the University of Tokyo from 2012 to 2015 and at Saitama University from 2006 to 2009.
Static/Current Takeaways Important For RRB NTPC/SSC CGL:
ADB established: 1966, ADB is owned by 68 members.
6. Sundar Pichai promoted as Alphabet Inc. CEO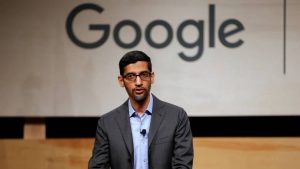 Sundar Pichai promoted as Alphabet Inc. CEO after Google co-founders Larry Page and Sergey Brin have announced that they are stepping down from the leadership role of the parent company Alphabet.
Google CEO Indian-American Sundar Pichai will be assuming the role of Alphabet Inc CEO, making him one of the most powerful corporate leaders of the world.
Alphabet and Google no longer need two CEOs and a President and Sundar Pichai will be the CEO of both Google and Alphabet.
Static/Current Takeaways Important For IBPS SO 2019:
Google established: 4 September 1998.

Headquarters: 

Mountain View, California, United States.
Agreements
7. ADB provides $206m loan to finance Tamil Nadu Urban Investment Programme
The Asian Development Bank (ADB) has agreed to advance a loan of US $206 million to develop water supply and sewerage infrastructure in Tiruchi and other cities in Tamil Nadu.
It will also strengthen the capacities of Urban Local Bodies (ULBs) for improved service delivery.
The project initiatives are also expected to help the state develop the requisite ecosystem for economic growth.
The project will target cities namely Ambur, Tiruchirappalli, Tiruppur, and Vellore for developing sewage collection and treatment and drainage systems.
Improvement to water supply systems would be targeted in the cities of Madurai and Tiruppur.
Static/Current Takeaways Important For RRB NTPC/SSC CGL:
Country Director of ADB's India Resident Mission: Kenichi Yokoyama.
8. Walmart launches credit card in partnership with HDFC Bank
Walmart India, in partnership with HDFC Bank, launched a co-branded credit card exclusively for members of its Best Price Modern Wholesale "B2B Cash & Carry" stores, offering "free credit up to 50 days.
The card is being supported by Diners Club International which has acceptance of its own membership card in 185 countries.
Static/Current Takeaways Important For RRB NTPC/SSC CGL:
Headquarters of Walmart India: Gurgaon, Haryana.
President and CEO of Walmart India: Krish Iyer.
Awards
9. Lionel Messi wins Ballon d'Or for 6th time
Barcelona forward Lionel Messi has won the Ballon d'Or award for the world's best player for a record 6th time.
It is the 32-year-old Argentine's first Ballon d'Or since 2015 and comes after he scored 54 times for club and country in 2018-19, in which Barca won La Liga.
Virgil van Dijk was second-one of four Liverpool players in the top seven, including Sadio Mane in fourth.
Juventus and Portugal forward Cristiano Ronaldo, who has won the award five times, was third in the voting.nce.
Defence
10. India successfully test-fires indigenously developed nuke-capable Prithvi-II missile
India successfully test-fired its indigenously developed surface-to-surface nuclear-capable Prithvi-II missile off Odisha coast.
The Strategic Forces Command of the Indian Army conducted the user trial of the 350 km range missile from a mobile launcher from launch complex-3 of the Integrated Test Range at Chandipur.
The missile weighs about 4,600 kg, is capable of carrying 500 to 1000 kilograms of warheads and is thrust by liquid propulsion twin engines.
The 9 meters tall, single-stage liquid-fueled Prithvi-II is the first missile to have been developed by the DRDO under the Integrated Guided Missile Development Programme.
This missile is developed under the joint collaboration of Defence Research and Development Organization and Bharat Dynamics Limited, the missile was first test-fired on 27 January 1996.
Static/Current Takeaways Important For RRB NTPC/SSC CGL:
DRDO Chairman: G Satheesh Reddy, Established: 1958, Headquarters: New Delhi.
Schemes and Committees
11. Govt launches 4th round of Regional Connectivity Scheme-UDAN
The government has launched the 4th round of Regional Connectivity Scheme – UDAN (Ude Desh Ka Aam Nagrik) to further enhance the connectivity to remote and regional areas of the country.
The focus in this round will be North East Region, Hilly States, Jammu and Kashmir, Ladakh and Islands.
The scheme was launched in October 2016, which seeks to provide connectivity to un-served and under-served regions through the revival of existing airstrips and airports.
Static/Current Takeaways Important For IBPS SO 2019:
UDAN scheme came under:

Ministry of Civil Aviation.

Minister of State (Independent Charge) of the Ministry of Civil Aviation: Hardeep Singh Puri.
Business
12. World Bank arm IFC invests $200 million in Mahindra Finance
The International Finance Corporation (IFC), a unit of the World Bank Group, has anchored an investment round of $200million in Mahindra & Mahindra Financial Services Limited (MMFSL).
Mahindra & Mahindra Financial Services Limited (MMFSL) is a Rural NBFC (Non-Banking Financial Company) with the objective to create a 'pool' specifically for financing micro, small and medium enterprises (MSMEs) in low-income states.
IFC is investing $75 million from its own account and mobilizing another $125 million as parallel loans.
At the same time, Mahindra Finance has committed to invest $225 million in this fund.
At least $ 100 million of this would be for women-owned MSMEs & it will be supported by blended finance from the IFC-Goldman Sachs' Women Entrepreneurs Opportunity Facility.
Static/Current Takeaways Important For IBPS SO 2019:
Formation of International Finance Corporation: July 20, 1956.
Headquarters of International Finance Corporation: Washington, D.C., U.S.
Membership of International Finance Corporation: 184 countries.
CEO of International Finance Corporation: Philippe Le Houérou.
Obituries
13. Veteran journalist Bhaskar Menon passes away
Baskar Menon, Veteran Journalist in the Press Trust of India (PTI) passes away.
He was the Regional Manager in the south division of the PTI.
He has also handled many crucial news like the assassination of former Prime Minister (PM) of India, Rajiv Gandhi in the year 1991.
Important Days
14. Indian Navy Day: 4 December
Navy Day is being celebrated in India on 4th December.
The day is celebrated in honour of the maritime force's role during the war with Pakistan in 1971 when Indian warships attacked Karachi port and successfully hurt Pakistani operations in the western coast.
The Day is also celebrated to highlight the role the Navy plays in securing the country's marine borders during peacetime and carrying out humanitarian missions.
As per the recent Data, since 2008, 70 Indian naval warships have been deployed, which safely escorted over 3440 ships with over 25,000 mariners on board.
Static/Current Takeaways Important For RRB NTPC/SSC CGL:
Chief of the Naval Staff (CNS): Admiral Karambir Singh.
Miscellaneous
15. 35th anniversary of Bhopal Gas Tragedy
The 35th anniversary of Bhopal Gas Tragedy is being observed across the country.
It is one of the world's worst industrial disaster that claimed thousands of lives on the night of December 2, 1984.
The disaster took place in a pesticide production plant, named the Union Carbide India Limited (UCIL).
The leak of 40 tonnes of deadly methyl isocyanate gas on the intervening night of December 2 and 3, 1984.
The gas cloud killed 3,787 people in and around Bhopal, according to Madhya Pradesh government's estimates.
However, other reports suggest the actual death tally to be anywhere between 16,000 and 30,000, and the injury count close to 500,000.
Learn Current Affairs with ADDA247 Youtube Channel. Check out the video below.
You may also like to Read:
   All the Best BA'ians for IBPS Clerk Prelims 2019 !!