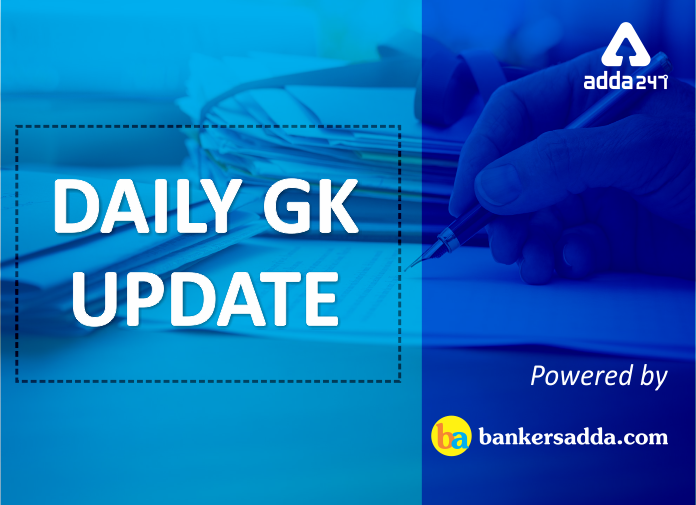 | Updated On December 9th, 2019 at 04:08 pm
Dear Aspirants,
General awareness section is the most important part of every competitive exam, it can help you score well in the exam if you are updated with all the current news. Banking Awareness, Static GK and the current news are the parts that make the GA section complete. It is important to know what is happening in and outside of India. GK updates are incorporated with the important news that made the headlines today. It is the complete bag of the important news that held all day long. One should have complete knowledge about the banking terms, current affairs news, etc. So, here is the GK update of 6th December to help you prepare the Current affairs part. After reading this section, you can successfully attempt Current Affairs Quiz.
State News
1. India's 1st HAM project in "Sewerage Sector" inaugurated in Haridwar
Union Minister for Jal Shakti Gajendra Singh Shekhawat and Uttarakhand Chief Minister Trivendra Singh Rawat inaugurated the 14 MLD sewage treatment plant (STP) in Sarai village near Haridwar in the presence of Sweden's King Carl XVI Gustaf and Queen Silvia.
The Sarai STP is "the first-ever project in the country on a hybrid annuity PPP model (HAM)".
34 STPs are being built in Uttarakhand at a cost of Rs 1,144 crore, besides crematoria and ghats on the Ganga. Of these, 23 have been completed.
Once all the STPs become operational, there will be "considerable improvement in the water quality of Ganga,".
Static/Current Takeaways Important For RRB NTPC/SSC CGL:
Capital of Uttarakhand: Dehradun; Governor: Baby Rani Maurya.
2. Avantee mega Food Park inaugurated in MP's Dewas
The Union Minister for food processing inaugurated Avantee mega Food Park in Dewas, Madhya Pradesh.
This first food park of central India is spread over 51 acres and has been constructed at a cost of about 150 crore rupees.
About 5 thousand local people will get employment from this Mega Food Park. Processing of soybean, gram, wheat and other grains and vegetables will be done in the park.
Warehouses will also be opened in Indore, Ujjain, Dhar and Agar in the next phases.
Static/Current Takeaways Important For IBPS SO 2019:
Union Minister for food processing: Harsimrat Kaur Badal.
Agreements
3. CPPIB to invest $600 mn via National Investment and Infrastructure Fund
The National Investment and Infrastructure Fund (NIIF) of India and Canada Pension Plan Investment Board (CPPIB) have agreed for CPPIB to invest up to $600 million through the NIIF Master Fund.
The agreement includes a commitment of $150 million in the NIIF Master Fund and co-investment rights of up to $450 million in future opportunities to invest alongside the NIIF Master Fund.
The NIIF Master Fund invests equity capital in core infrastructure sectors in India, with a focus on transportation, energy and urban infrastructure.
Static/Current Takeaways Important For IBPS SO 2019:
National Investment and Infrastructure Fund of India MD and CEO: Sujoy Bose.
4. BlackBuck partners with IDFC Bank, Yes Bank to offer free FASTags to truckers
The Online trucking platform BlackBuck has partnered with private lenders IDFC Bank and Yes Bank to provide FASTags to truck owners free of cost.
Truck owners can order FASTags on BlackBuck's Boss App, a digital services platform exclusively for truck fleet owners, and it will be delivered at their doorstep free of cost until December 31, 2019.
The initiative is expected to help over 3 million trucks in India become FASTag compliant.
Static/Current Takeaways Important For RRB NTPC/SSC CGL:
IDFC Bank MD & CEO: V. Vaidyanathan; IDFC Tagline: Always You First.
Yes Bank MD & CEO: Ravneet Gill; Yes Bank Tagline: Experience our Expertise.
Awards
5. "Shilpa Shetty App" wins in 2019 Google Play Awards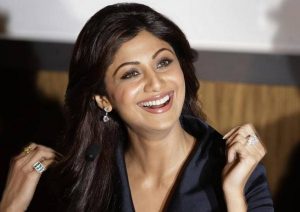 Bollywood actor Shilpa Shetty's fitness app "Shilpa Shetty App" has been awarded Google Play's Best Apps of 2019.
The app was awarded in the category of 'Personal Growth'.
Defence
6. Exercise INDRA 2019
Exercise INDRA 2019 a joint, tri-services exercise between India and Russia will be conducted in India from 10-19 December 2019 simultaneously at Babina (near Jhansi), Pune, and Goa.
The contingents of both countries will share expertise and their professional experience.
The esprit-de-corps and goodwill shall be the key areas during the exercise which will facilitate the further strengthening of bonds between the defence forces of India and Russia.
The INDRA series of exercise began in 2003 and the First joint Tri-Services Exercise was conducted in 2017, It will be a historic occasion for two of the world's greatest Armed Forces to join hands and successfully conduct an exercise of this magnitude with professionalism, to imbibe the best practices from each other, jointly evolve and drills to defeat the scourge of terror under the United Nation mandate.
Static/Current Takeaways Important For RRB NTPC/SSC CGL:
Vladimir Putin is President of Russia.
Moscow is the capital city of Russia.
The Russian ruble is the currency Russia.
Summit and Conferences
7. NATO Summit 2019 in Watford, United Kingdom
The United Kingdom(UK) hosted two days organised 2019 NATO (North Atlantic Treaty Organization) Summit in London.
The year 2019 marks the 70th anniversary of the summit. It was attended by NATO leaders and chaired by NATO Secretary-General Jens Stoltenberg.
The purpose of the summit was to make the heads of state and heads of government of NATO member countries to evaluate and provide strategic direction for Alliance activities.
Static/Current Takeaways Important For RRB NTPC/SSC CGL:
Member countries of NATO: 29; Founded:  4 April 1949.
Headquarters: Brussels, Belgium.
8. Piyush Goyal inaugurates 3rd edition of National Public Procurement Conclave
Commerce and Industry Minister inaugurated the 3rd edition of National Public Procurement Conclave in New Delhi.
The conclave has been organized by Government e-Marketplace, GeM in association with Confederation of Indian Industry.
GeM epitomizes the speed, skill and scale which is essential in an e-marketplace platform.
GeM rests on the three pillars of openness, fairness and inclusiveness and is a symbol of a truly transparent e-marketplace.
Static/Current Takeaways Important For RRB NTPC/SSC CGL:
Union Commerce and Industry Minister: Piyush Goyal.
Banking
9. RBI releases "Guidelines for 'on tap' Licensing of SFB in the Private Sector"
The Reserve Bank of India released guidelines for 'on tap' Licensing of Small Finance Banks in the Private Sector.
Now payments banks willing to convert themselves into small finance banks (SFBs) can apply for such a licence only after 5 years of operations.
Existing payments banks (PBs), which are controlled by residents and have completed five years of operations, are also eligible for conversion into small finance banks after complying with all legal and regulatory requirements of various authorities and if they conform to these guidelines.
The licensing window will be open on-tap. The minimum capital for setting up an SFB has been mandated at ₹200 crores, adding for primary (urban) co-operative banks (UCBs), which wish to become SFBs, the initial requirement of net worth will be ₹100 crores, which will have to be increased to ₹200 crores within five years from the date of commencement of business.
SFBs will be given scheduled bank status immediately upon commencement of operations.
Static/Current Takeaways Important For IBPS SO 2019:
RBI 25th Governor: Shaktikant Das; Headquarters: Mumbai; Founded: 1 April 1935, Kolkata.
Economy
10. 1st time India's forex reserves cross $450 billion
The country's foreign exchange reserves crossed the $450-billion mark for the first time ever on the back of strong inflows which enabled the central bank to buy dollars from the market, thus checking any sharp appreciation of the rupee.
India's foreign exchange reserves were at $451.7 billion on December 3, 2019, an increase of $38.8 billion over end-March 2019.
The Reserve Bank has always maintained that it intervenes in the foreign exchange market to curb volatility and does not target a particular level of the exchange rate.
Business
11. HDFC ERGO launches my:health Woman Suraksha policy
HDFC ERGO general insurance company, India's third-largest non-life insurance provider in the private sector, has launched "my: health Woman Suraksha policy", a comprehensive medical insurance scheme specially designed for women.
The my:health Woman Suraksha policy is specially designed to cover women against numerous illnesses and contingencies they may face during their lifetime, thereby providing financial aid in case of medical contingencies.
The benefits include fitness discount at renewals, specially designed preventive health check-ups after every renewal and wellness services like health coaching, nutrition and weight management services, discounts at pharmacies, etc.
It also provides counselling on stress management, pregnancy care, work-life balance, etc which is much needed by today's new age women.
This policy is offered to women between 18-65 years of age and offers a sum insured ranging from Rs. 1 lakh to 1 crore.
Static/Current Takeaways Important For IBPS SO 2019:
HDFC ERGO MD & CEO: Ritesh Kumar; Founded: 2002.
HDFC ERGOHeadquarters: Mumbai, Maharashtra.
Books and author
12. IIT researchers to create 'Gandhipedia'
The National Council of Science Museums (NCSM) and IIT (Indian Institutes of Technology) Gandhinagar and Kharagpur, have joined hands to develop Gandhipedia, an online repository of books, letters and speeches written by Mahatma Gandhi, to commemorate his 150th birth anniversary.
The entire project will be done with the help of Artificial Intelligence (AI).

In the first phase, over 40 books written by Mahatma Gandhi will be digitised and indexed and their portions which are to be completed by March 2020, and the remaining four phases will be worked on till March 2024.

The books will be used to reconstruct the social network of the Mahatma, including those who had influenced him and people whom he had inspired.

The aim of Gandhipedia is to reconstruct and remember the inspiring works of Mahatma Gandhi.
Static/Current Takeaways Important For RRB NTPC/SSC CGL:
National Council of Science Museums Director-General: A. D. Choudhury.
Founded: 4 April 1978; Headquarters: Kolkata, India.
Parent Organization: Ministry of Culture.
13. 'Borderman' yearly magazine released by Nityanand Rai
The yearly magazine called 'Borderman' was released by Nityanand Rai, Minister of State for Home Affairs on the occasion of 55th raising day of BSF (Border Security Force) organized by the Ministry of Home Affairs.
The 55th raising day of BSF (Border Security Force) was celebrated on the 1st of December 2019.
Miscellaneous
14. Roger Federer's face to go on Swiss coin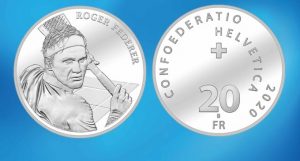 Tennis legend Roger Federer will become the first living person in Switzerland to have a coin minted in his honour.
The Federal Mint, Swissmint, has created a 20-franc silver coin bearing Federer's image.
It's the first time in its history that Swissmint has created a commemorative coin to honour a living person.
15. Nation pays homage to Dr BR Ambedkar on his 64th Mahaparinirvan Diwas
The nation is paying homage to Bharat Ratna Dr BR Ambedkar on his 64th Mahaparinirvan Diwas (death anniversary) on 6 December.
He was popularly known as Babasaheb Ambedkar and everyone knows that he was one of the architects of the Indian Constitution.
He was a very well-known political leader, eminent jurist, Buddhist activist, philosopher, anthropologist, historian, orator, writer, economist, scholar and editor, too.
He is a leader who dedicated his life to eradicating social inequality in India.
Learn Current Affairs with ADDA247 Youtube Channel. Check out the video below.
You may also like to Read:
   All the Best BA'ians for IBPS Clerk Prelims 2019 !!