Daily GK updates are incorporated with the important news that made the current affairs headlines for banking or other competitive exams. Daily GK Update is the complete bag of the important news that held all day long. One should have complete knowledge about the banking terms, current affairs news, etc. So, here is the GK update of 08th April 2020 to help you prepare the Current affairs part. After reading this section, you can successfully attempt Current Affairs Quiz.

National News
1. "Swasth ke Sipahi" delivers essential medicines under PMBJP
During the 21 days nationwide lockdown due to COVID-19, pharmacists, popularly known as "Swasth ke Sipahi" of Pradhan Mantri Jan Aushadhi Kendra are delivering essential services and medicines at doorstep of patients and elderly, under the Pradhan Mantri Bhartiya Janaushadhi Pariyojana (PMBJP) of the Government of India. The objective of the Pradhan Mantri Jan Aushadhi Kendra was to provide quality and affordable healthcare to anyone in need.
2. MHRD launches "Samadhan" challenge to fight against covid19
The innovation cell of the Ministry of Human Resource Development (MHRD) and All India Council for Technical Education (AICTE) has launched an online challenge called "SAMADHAN" to fight against COVID-19. The students participating in this challenge will search and develop such measures that can be made available to the government agencies, health services, hospitals and other services for quick solutions to the Coronavirus epidemic and other such calamities.
Important takeaways for all competitive exams:
Chairman of AICTE: Anil Sahasrabudhe.
Union Minister of Human Resource Development: Ramesh Pokhriyal 'Nishank'.
3. MHRD declares DigiLocker as National Academic Depository
The Ministry of Human Resource Development (MHRD) has designated DigiLocker as the sole National Academic Depository (NAD) and has also directed the University Grants Commission (UGC)  to implement NAD as a permanent scheme within DigiLocker. DigiLocker is primarily a cloud-based safe, which allows users to store electronic versions of important documents like Aadhaar card, birth certificates, voters ID cards, PAN cards, driving license, property documents and provides access to these on the go.
Important takeaways for all competitive exams:
Minister of Human Resource Development: Ramesh Pokhriyal 'Nishank'.
International News
4. USAID announces $2.9 million aid to India to fight Covid19
The United States has announced $2.9 million aid for India through the US Agency for International Development (USAID) to help India in its fight against COVID-19 as well to also provide care for those who are affected and help the local communities with the tools to stop the pandemic spreading in the country. The US Agency for International Development (USAID) is one of the leading aid agencies globally.
Important takeaways for all competitive exams:
Headquarters of USAID:

Washington, D.C., United States.

Founded

of USAID

:

3 November 1961.

USAID

Administrator:

Mark Green.
State News
5. Chhattisgarh Police create app 'Rakhsa Sarv' for quarantined people
The Chhattisgarh police has developed the app 'Rakhsa Sarv', with the help of Noida-based startup Mobcoder. 'Rakhsa Sarv' enables them to track the quarantined people through Google Map. The purpose of launching the app is that a large number of people are kept in-home quarantine, and so it is not possible to keep each one under surveillance on a regular basis. A similar mobile app has been developed by the Mohali Police in Punjab named 'COVID Control'.
Important takeaways for all competitive exams:
CM of Chhattisgarh: Bhupesh Baghel.
Governor of Chhattisgarh: Anusuiya Uikey.
6. Telangana deploys Vera's COVID-19 Monitoring System App
The government of Telangana has deployed India's first automated "COVID-19 Monitoring System App" by Vera Smart Healthcare. The app aims to identify patients, undertake live surveillance, track, monitor, and provide real-time analytics to the chief minister and the state health department.
Important takeaways for all competitive exams:
Chief Minister of Telangana: K Chandrasekhar Rao; Governor: Tamilisai Soundararajan.
Founder and CEO of Vera Healthcare: Dharma Teja Nukarapu.
Agreements/MoUs
7. Airtel Payments Bank to offer COVID-19 insurance policy

The Airtel Payments Bank has partnered with Bharati AXA General Insurance to launch a COVID-19 insurance policy with a fixed cover offering 100% sum insured as a lump sum, if the policy holder is diagnosed positive or gets quarantined in a government hospital or military facility/establishment. The insurance plan can be purchased directly from the banking section of the 'Airtel Thanks App' or by visiting the nearest active banking point-of-sales (POS) of Airtel Payments Bank.
Important takeaways for all competitive exams:
MD and CEO of Airtel Payments Bank: Anubrata Biswas.
MD and CEO of Bharti AXA General Insurance: Sanjeev Srinivasan.
Banking News
8. SIDBI to provide emergency working capital to MSMEs
The Small Industries Development Bank of India (SIDBI) will facilitate Micro, Small and Medium Enterprises (MSMEs) with emergency working capital of up to Rs 1 crore against their confirmed government orders. The SIDBI's new loan product i.e. SIDBI Assistance to Facilitate Emergency response against Coronavirus (SAFE) plus will be provided collateral free and disbursed within 48 hours at an interest rate of 5%. Under its flagship scheme called SIDBI Make in India Soft Loan Fund for Micro Small and Medium Enterprises (Smile), SEBI has opened an additional financial window for the healthcare sector.
Important takeaways for all competitive exams:
Chairman & Managing Director of SIDBI: Mohammad Mustafa.
Obituaries
9. Kannada comic actor 'Bullet' Prakash passes away
Kannada actor "Bullet" Prakash who was known for his comic roles and performances in films like Aithalakkadi and Aryan, passed away. He had been a part of more than 300 films and had recently signed a couple of projects in Kannada. He was also a member of the ruling Bhartiya Janata Party (BJP) in 2015.
10. Malayalam actor Kalinga Sasi passes away
Malayalam film and theatre actor Kalinga Sasi passed away. His real name was V Chandrakumar. He made his debut in the film industry in 1988 and was a part of over 500 plays and 100 movies. Some of his well-known films include Paleri Manikyam: Oru Pathirakolapathakathinte Katha, Pranchiyettan & the Saint etc. He has been the part of the theatre industry for over 25 years.
Miscellaneous News
11. Delhi Govt. launches 5T plan to contain COVID-19 crisis
The Delhi Chief Minister Arvind Kejriwal has launched a 5T plan to contain the COVID-19 pandemic in the national capital. According to the Delhi governemt, the 5T plan consists of 5 pillars namely: testing, tracing, treatment, teamwork and tracking.
12. Twitter CEO pledges $1 billion to combat COVID-19 pandemic
Chief Executive Officer of Twitter, Jack Dorsey has pledged to donate $1 billion to charities working towards combatting the global COVID-19 pandemic. The donation seems to be the largest donation pledged by a private individual in the fight against COVID-19 pandemic. Jack Dorsey will move $1 billion of his digital payments group "Square" equity i.e. 28% of his wealth, to #startsmall LLC to fund global COVID-19 relief.
13. 4-year-old Malayan tiger "Nadia" tests positive for coronavirus
A 4-year-old female Malayan tiger "Nadia" has tested positive for coronavirus disease (COVID-19) at the Bronx Zoo, New York. Nadia, along with six other big cats, is thought to have been infected by an asymptomatic zookeeper. The cats started showing symptoms, including a dry cough, late last month after exposure to the employee, who has not been identified.
Science & Technology
14. DRDO develops sanitisation enclosures & face shields
Amid 21-days nationwide lockdown in India, Defence Research and Development Organisation has been using scientific endeavours to develop products in an accelerated manner to combat COVID-19 pandemic. DRDO has developed Personnel Sanitisation Enclosures and Full Face Mask to protect primarily healthcare professionals from novel coronavirus.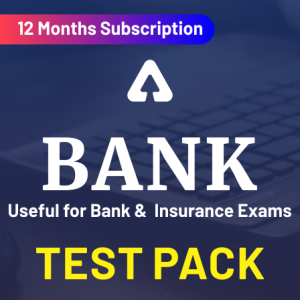 Watch Video on Current Affairs of 08th April 2020
Register here to get study materials and regular updates!!
All the Best BA'ians for RBI Assistant Mains!