Daily GK updates are incorporated with the important news that made the current affairs headlines for banking or other competitive exams. Daily GK Update is the complete bag of the important news that held all day long. One should have complete knowledge about the banking terms, current affairs news, etc. So, here is the GK update of 1st April 2020 to help you prepare the Current affairs part. After reading this section, you can successfully attempt Current Affairs Quiz.

National News
1. Ministry of Tourism launches 'Stranded in India' portal
The Ministry of Tourism has launched a portal 'Stranded in India' to help foreign tourists who are stuck in various parts of the country. Its web address is strandedinindia.com.
Important takeaways for all competitive exams:
Minister of State (Independent Charge) of the Ministry of Tourism: Prahalad Singh Patel.
2. Validity extension of expired Driving Licences and Vehicle Registration
In an advisory to all states and Union Territories, the Ministry of Road Transport and Highways has extended the validity of documents that expired since 1st February 2020. The validity of these documents has been extended till 30th June 2020. The documents include fitness, driving licence, permits (all types), registration or any other concerned document under the Motor Vehicle Rules.
Important takeaways for all competitive exams:
Union Minister of Road Transport and Highways: Nitin Jairam Gadkari.
International News
3. NATO chief appoints experts for reflection process
The NATO chief Jens Stoltenberg has announced the appointment of a group of experts on 31 March 2020. This group to support his work in a reflection process to further strengthen NATO's political dimension.
Important takeaways for all competitive exams:
Member countries of NATO: 30; Founded:  4 April 1949.
Headquarters: Brussels, Belgium.
State News
4. Utkal Divas or Odisha Day is celebrated on 1 April
Utkal Divas (Odisha Day) is celebrated every year on 1st April all over Odisha. Odisha Day is celebrated in the memory of the formation of the state as a separate province on 1 April 1936. This year marks the 83rd Utkal Divas or the foundation day of Odisha. Odisha was born as a separate state on April 1, 1936, on a linguistic basis. The state was carved out of the combined Bengal-Bihar-Orissa province.
Important takeaways for all competitive exams:
Governor of Odisha: Ganeshi Lal.
Chief Minister of Odisha: Naveen Patnaik.
Capital of Odisha: Bhubaneswar.
The number of District in Odisha: 30.
Members of the Legislative Assembly of Odisha: 147.
Lok Sabha Seats of Odisha: 21.
Rajya Sabha Seats of Odisha: 10.
5. Karnataka government launches 'Corona Watch' app
The state government of Karnataka has launched a mobile application 'Corona Watch'. The mobile application aims to track the movement history of persons tested positive, before their detection in order to take precautions and to contain the coronavirus outbreak. The app will also provide the date and time of visit to spots by the patients. 'Corona Watch' app also comprises a list of government designated first response hospitals for COVID-19 where citizen with symptoms can visit. In addition to 'Corona Watch' app, the Karnataka government has also constituted a ten member Task Force on COVID-19.
Important takeaways for all competitive exams:
Chief Minister of Karnataka: B. S. Yediyurappa; Governor: Vajubhai Vala.
6. "Active Case Finding Campaign" begins in Himachal Pradesh
Himachal Pradesh government has started "Active Case Finding Campaign" in the state. The campaign has been rolled out in the state to provide information about the symptoms of COVID-19 to the people at their doorsteps.
Important takeaways for all competitive exams:
Chief Minister of Himachal Pradesh: Jai Ram Thakur; Governor: Bandaru Dattatraya.
7. 'Modi Kitchen' set up in Tamil Nadu
A 'Modi Kitchen' has been set up in the Kovai (Coimbatore), Tamil Nadu. The kitchen which has a capacity to serve 500 meals per day will remain operational till 14th April 2020.
Important takeaways for all competitive exams:
Chief Minister of Tamil Nadu: Thiru Edappadi K. Palaniswami.
Governor of Tamil Nadu: Banwarilal Purohit.
Appointments
8. RBI Deputy Governor BP Kanungo gets one-year extension
The Centre has extended the tenure of Reserve Bank Deputy Governor BP Kanungo by a year with effect from April 3, 2020. Kanungo, whose term was to end on April 2, had taken charge as a deputy governor in April 2017.
Important takeaways for all competitive exams:
RBI 25th Governor: Shaktikant Das; Headquarters: Mumbai; Founded: 1 April 1935, Kolkata.
Agreements
9. BhartPe & ICICI lombard tie up to launch COVID-19 insurance
BharatPe inks partnership with ICICI Lombard General Insurance Company Limited to introduce 'COVID-19 Protection Insurance Cover'. This Insurance cover for shopkeepers, who are most affected financially due to Coronavirus (COVID-19) outbreak.
Important takeaways for all competitive exams:
CEO & Co-founder of Bharatpe: Ashneer Grover.
Headquarters of Bharatpe: New Delhi.
MD of ICICI Lombard: Bhargav Dasgupta.
Headquarters of ICICI Lombard: Mumbai, Maharashtra.
Science and Technology
10. IIT Kanpur to develop low-cost portable ventilator
Amidst the rising cases of COVID-19 in the country, the Indian Institute of Technology (IIT)-Kanpur is developing portable ventilators which will be significantly cheaper than the ones available in the market. The prototype of this ventilator will be ready very soon and just after assembling, it can be used as a life support system. The ventilator is a very important medical equipment for COVID-19 Patients, especially those who are old and the virus can prove fatal to them.
11. IIT Guwahati team develops drone to sanitise large areas
A team of Indian Institute of Technology, Guwahati has developed a drone to sanitise large areas such as roads, parks and footpaths. The drone comprises of automated sprayer which will help the authorities to sanitise large areas in order to prevent the spread of COVID-19.
Obituaries News
12. Spain Princess Maria Teresa becomes 1st royal to die from COVID-19
Spanish Princess Maria Teresa has become the first royal to pass away due to COVID-19. She was born on July 28, 1933, and studied in France and became a professor at Paris' Sorbonne as well as a professor of Sociology at Madrid's Complutense University. She was known for her outspoken views and activist work, which led to her nickname the "Red Princess."
13. Legendary historian Arjun Dev passes away
The legendary historian and educationist, Professor Arjun Dev passed away. He was born on November 12, 1938, in Leiah, West Punjab (now in Pakistan). He served as a historian at the National Council of Education Research and Training (NCERT).
Important Days
14. International Transgender Day of Visibility: March 31
International Transgender Day of Visibility observed globally on 31st March every year. The day is dedicated to celebrating transgender people and raising awareness of discrimination faced by transgender people worldwide, as well as a celebration of their contributions to society.
Miscellaneous
15. GoI introduced dedicated Twitter handle for COVID-19 updates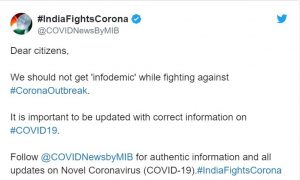 The Ministry of Information and Broadcasting has launched a dedicated Twitter handle for COVID-19 updates. This dedicated twitter handle has been set up to share news and updates about the novel coronavirus. The account is named as #IndiaFightsCorona and it uses the handle @CovidnewsbyMIB. The twitter handle would be responsible for sharing authentic information and all updates on Novel Coronavirus. In its first tweet, the dedicated twitter handle has shared the helpline numbers for information on the COVID-19 pandemic.
Important takeaways for all competitive exams:
Union Minister of Information and Broadcasting: Prakash Javadekar.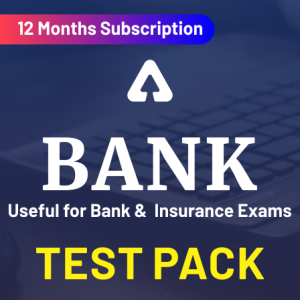 Watch Current Affairs Video of 1st April 2020
Register here to get study materials and regular updates!!
All the Best BA'ians for RBI Assistant Mains!