Daily GK updates are incorporated with the important news that made the current affairs headlines for banking or other competitive exams. Daily GK Update is the complete bag of the important news that held all day long. One should have complete knowledge about the banking terms, current affairs news, etc. So, here is the GK update of 26 February 2020 to help you prepare the Current affairs part. After reading this section, you can successfully attempt Current Affairs Quiz.

National News
1. 1st anniversary of National War Memorial being observed
The first anniversary of the iconic National War Memorial is being observed on 25th February. The memorial is a fitting tribute to those heroes who sacrificed their lives in the line of duty during various wars and internal security challenges since Independence. The monument was dedicated to the nation by Prime Minister Narendra Modi on 25th February last year. Chief of the Defence Staff General Bipin Rawat and veterans from the three services will lay wreaths and pay homage to the fallen soldiers.
2. New Delhi hosts Joint Ministerial Commission between India and Australia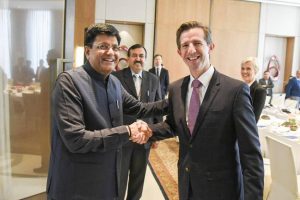 The Joint Ministerial Commission (JMC) between India and Australia was held in New Delhi. This was the 16th edition of the session. Piyush Goyal, Minister of Railways and Commerce & Industry, Government of India and honourable Senator Simon Birmingham, Minister for Trade, Tourism and Investment, Government of Australia co-chaired the joint ministerial commission held between two countries.
Important takeaways for all competitive exams:
Australia Capital: Canberra; Currency: Australian Dollar.
Prime Minister of Australia: Scott Morrison.
State News
3. Govt of Andhra Pradesh launched 'Jagananna Vasthi Deevena' scheme for students
Andhra Pradesh Chief Minister Y S Jagan Mohan Reddy has launched a scheme named 'Jagananna Vasthi Deevena'. This scheme is for students pursuing various post-Intermediate courses to meet hostel and mess expenses.
Important takeaways for all competitive exams:
Biswabhushan Harichandan is the current Governor of Andhra Pradesh.
Capital City of Andhra Pradesh: Amaravati.
4. MP becomes 1st state to launch unified vehicle registration card
Madhya Pradesh has become the 1st state in the country to introduce the unified registration card and the 2nd state to launch the unified driving license after Uttar Pradesh.
Important takeaways for all competitive exams:
Chief Minister of Madhya Pradesh: Kamal Nath.
Governor of Madhya Pradesh: Lal Ji Tandon.
5. Losar festival celebrated in Himachal Pradesh
Losar festival was celebrated at Dharamshala, Himachal Pradesh. The festival is celebrated on the 1st day of the lunisolar Tibetan calendar also called Tibetan New Year. Losar is a festival in Tibetan Buddhism. Prayers were offered at Dorje Drak Monastery in Shimla. Cultural events were held in different parts of the state as the Tibetan community celebrated the festival.
Important takeaways for all competitive exams:
Chief Minister of Himachal Pradesh: Jai Ram Thakur.
Governor of Himachal Pradesh: Bandaru Dattatraya.
6. Gandhinagar hosts cultural fair "Vasantotsav" at Sanskruti Kunj
The department of Youth and cultural Affairs, Government of Gujarat has organised cultural festival called "Vasantotsav". The annual festival was held at Sanskruti Kunj in Gandhinagar, Gujarat to celebrate the rich diverse heritage of the country. The cultural festival "Vasantotsav" was held with the theme of "Ek Bhaart Shreshth Bharat".
Important takeaways for all competitive exams:
CM of Gujarat: Vijay Rupani; Governor of Gujarat: Acharya Dev Vrat; Capital: Gandhinagar.
Appointments
7. Abhay Kumar Singh becomes new CMD of NHPC
Hydropower giant National Hydroelectric Power Corporation (NHPC) announced the appointment of Abhay Kumar Singh as the company's Chairman & Managing Director. He will replace Ratish Kumar.
Important takeaways for all competitive exams:
National Hydroelectric Power Corporation Founded: 1975.
National Hydroelectric Power Corporation Headquarters: Faridabad, Haryana.
Agreements
8. Microsoft & SBI join hands to train differently-abled
Microsoft announced a partnership with State Bank of India to train differently-abled people to find jobs in the banking, financial services and insurance (BFSI) sector.
Important takeaways for all competitive exams:
Chief Executive Officer (CEO) of Microsoft: Satya Nadella.
Microsoft Founded: April 4, 1975; Headquarters of Microsoft: Washington, United States(US).
Chairperson of SBI: Rajnish Kumar; Headquarters of SBI: Mumbai; SBI Founded : 1 July 1955.
9. India & US sign defence deals worth $3 billion
India and the United States finalized defence deals worth 3 billion dollars. India has agreed to purchase USD 3 billion worth advanced American military equipment including Apache and MH-60 Romeo helicopters, which are the finest in the world.
Important takeaways for all competitive exams:
Union Minister of Defence: Raj Nath Singh.
Banking News
10. NPCI launches UPI awareness campaign "UPI Chalega"
National Payments Corporation of India (NPCI) has launched an industry campaign named "UPI Chalega" to promote UPI as Easy, Safe, and Instant mode of payment. The "UPI Chalega" campaign is aimed to guide users towards the right usage of Unified Payments Interface (UPI) and help create a habitual change, use of UPI in their daily life. NPCI has launched the campaign in association with the payment ecosystem players.
Important takeaways for all competitive exams:
MD & CEO of NPCI: Dilip Asbe
Headquarters of NPCI: Mumbai, Maharashtra.
NPCI Established: 2008.
Science and Technology
11. ISRO to launch Geo Imaging Satellite "GISAT-1"
The Indian Space Research Organisation will launch the Geo Imaging Satellite "GISAT-1". GISAT-1 will be launched by Geosynchronous Satellite Launch Vehicle (GSLV-F10) from the Second Launch Pad of Satish Dhawan Space Centre (SDSC) SHAR, Sriharikota. The launch of GISAT-1 has been tentatively scheduled at 17:43 Hrs IST on March 05, 2020.
Important takeaways for all competitive exams:
ISRO Director: K. Sivan, Headquarters: Bengaluru; Established: 1969.
Summits and Conferences
12. BIMSTEC to connect 3000 km long power grid from Myanmar-Thailand to India
Bay of Bengal Initiative for Multi-Sectoral Technical and Economic Cooperation (BIMSTEC) is working on a project of connecting about 3,000 kilometre-long power grid from Myanmar-Thailand to India.
Important takeaways for all competitive exams:
Prime Minister of Bangladesh: Sheikh Hasina; Capital: Dhaka; Currency: Taka.
13. Disaster Risk Reduction and Resilience 2020
The National Conference on Coastal Disaster Risk Reduction and Resilience (CDRR&R) 2020 was held in New Delhi. The national conference was organised by the National Institute of Disaster Management (NIDM).
Obituaries
14. Famous NASA Mathematician Katherine Johnson passes away
Famous NASA (National Aeronautics and Space Administration) mathematician Katherine Johnson passed away at the age of 101. Johnson's calculations helped put the first man on the Moon in 1969, but she was little known until the Oscar-nominated 2016 movie that told the stories of three black women who worked at NASA.
Important takeaways for all competitive exams:
Headquarters of NASA: Washington, D.C.
NASA Established: July 29,1958.
15. Egypt former President Mohammed Hosni Mubarak passes away
Egypt's former President Mohammed Hosni Mubarak passed away. He ruled the country for 30 years. After almost three decades in power, Mubarak was forced to resign on February 11, 2011, following 18 days of protests around the country.
Important takeaways for all competitive exams:
Egypt President: Abdel Fattah El-Sissi.
Egypt Currency: Egyptian pound; Egypt Capital: Cairo.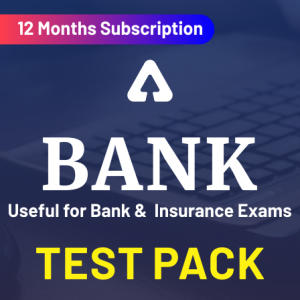 Watch below video for Current Affairs of 26 February 2020:
Register to get Study Material and Updates for RBI Assistant Mains
All the Best BA'ians for SBI Clerk Prelims!