Daily GK updates are incorporated with the important news that made the current affairs headlines for banking or other competitive exams. Daily GK Update is the complete bag of the important news that held all day long. One should have complete knowledge about the banking terms, current affairs news, etc. So, here is the GK update of 28 January 2020 to help you prepare the Current affairs part. After reading this section, you can successfully attempt Current Affairs Quiz.

International Current Affairs 
1. Britain Unveils New 50 Pence Coin to Celebrate Brexit 
Britain has unveiled a new 50 pence coin minted to mark Brexit (British exit). Brexit is the withdrawal of the United Kingdom (UK) from the European Union (EU). Finance Minister of Britain Sajid Javid, who is also Master of the Mint, was presented with the first batch of coins.
Important takeaways for all competitive exams:
Prime minister of United Kingdom: 

Boris Johnson.

Capital of the United Kingdom: London.
State Current Affairs 
2. Country's first Super Fab Lab inaugurated by Kerala CM
Chief Minister of Kerala Pinarayi Vijayan inaugurates India's 1st Super Fab Lab in Kochi, Kerala. The Super Fab Lab is being installed in collaboration with KSUM (Kerala Startup Mission). The laboratory will break down barriers between the physical world and the digital world.
Important takeaways for all competitive exams:
Governor of Kerala: Arif Mohammed Khan.
Capital of Kerala: Thiruvananthapuram.
3. Shiv Bhojan Scheme launched by Maharashtra Government
Maharashtra government launched 'Shiv Bhojan' scheme. The scheme aims to provide a meal to the poor for just 10 rupees, on the occasion of the 71st Republic Day.
Important takeaways for all competitive exams:
Chief Minister (CM) of Maharashtra: Uddhav Bal Thackeray.
Governor of Maharashtra: Bhagat Singh Koshyari.
Capital of Maharashtra: Mumbai.
Deputy Chief Minister (DCM) of Maharashtra: Ajit Anantrao Pawar.
4. Andhra Pradesh assembly adopts resolution to abolish Legislative Council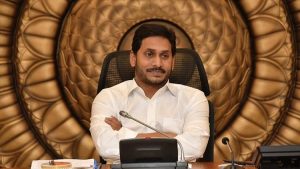 Andhra Pradesh (AP) cabinet has adopted a resolution to abolition the legislative council, which the government feels is a major hurdle for passing crucial bills. This cabinet chaired by the chief minister (CM) YS Jaganmohan Reddy.
Important takeaways for all competitive exams:
Chief Minister of Andhra Pradesh: Jagan Mohan Reddy.
Governor of Andhra Pradesh: Biswabhushan Harichandan.
Capital of Andhra Pradesh: Amaravati.
Appointments
5. India appoints Taranjit Singh Sandhu as India's next Ambassador to USA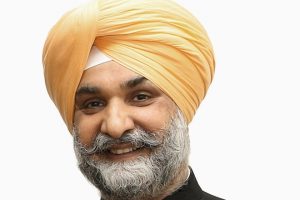 Taranjit Singh Sandhu takes charge as the new Indian Ambassador to the United States. He will succeed Ambassador Harsh Vardhan Shringla. Sandhu is the current High Commissioner of India to Sri Lanka since January 24, 2017.
Important takeaways for all competitive exams:
Union Minister of External Affairs:  Subrahmanyam Jaishankar.
6. IBA appoints Sunil Mehta its chief executive
Sunil Mehta took over as the Chief Executive Officer (CEO) of the Indian Banks' Association (IBA). He will replace VG Kannan, who resigned from office as chief executive of IBA on December 31, 2019.
Important takeaways for all competitive exams:
Formation of Indian Banks' Association: 26 September 1946.
Headquarters of Indian Banks' Association: Mumbai, Maharashtra.
7.  Slovenian PM Marjan Sarec resigns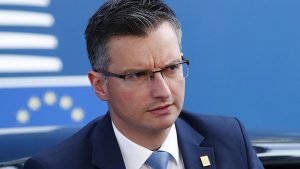 Prime Minister of Slovenian Marjan Sarec announced his resignation and called for new elections as the country's coalition struggles with political deadlock. He is Slovenia's youngest-ever Prime Minister.
Important takeaways for all competitive exams:
President of

Slovenia:

Borut Pahor.

Capital of Slovenia:

Ljubljana;

Currency: 

Euro.
Awards
8. Grammy Awards 2020 Announced
The 62nd Annual Grammy Awards announced on January 26, 2020. The Awards ceremony was held at the Staples Center in Los Angeles.
Here is the list of winners of Grammy Awards 2020: 
| | | |
| --- | --- | --- |
| Sl. No. | Category | Winner |
| 1. | Album Of The Year | When We All Fall Asleep, Where Do We Go? (Billie Eilish) |
| 2. | Record Of The Year | Bad Guy (Billie Eilish) |
| 3. | Best New Artist | Billie Eilish |
| 4. | Best Rap Album | Igor (Tyler, The Creator) |
| 5. | Best R&B Album Winner | Ventura (Anderson .Paak) |
| 6. | Best Rap Song | A Lot  |
| 7. | Best Country Album | While I'm Livin' (Tanya Tucker) |
| 8. | Song Of The Year | Bad Guy ( Billie Eilish O'Connell & Finneas O'Connell) |
| 9. | Best Rock Album | Social Cues (Cage The Elephant) |
| 10. | Best Rock Song | This Land (Gary Clark Jr.) |
| 11. | Best Dance/Electronic Album | No Geography (The Chemical Brothers) |
| 12. | Producer Of The Year, Classical | Blanton Alspaugh |
| 13. | Best Music Video | Old Town Road |
| 14. | Best Country Song | Bring My Flowers Now |
| 15. | Best Folk Album | Patty Griffin |
| 16. | Best Comedy Album | Sticks & Stones (Dave Chappelle) |
9. Dr.N Kumar conferred with Harit Ratna Award 2019 
Dr N Kumar, Vice-Chancellor of Tamil Nadu Agricultural University, has been conferred 'Harit Ratna Award 2019'. This award is organised by the All India Agricultural Students Association.
Summits and Conferences
10. Global Potato Conclave 2020
The 3rd Global Potato Conclave-2020 begins today at Gandhinagar, Gujarat. Prime Minister Narendra Modi will inaugurate the conclave through video conferencing. The Conclave will provide an opportunity to bring all stakeholders at one common platform. Gujarat is one of the leading producers of Potato in the country.
Important takeaways for all competitive exams:
Vice-Chancellor of Indian Potato Association: S.M. Paul Khurana.
Headquarters of Indian Potato Association: Shimla, Himachal Pradesh.
Defence
11. GRSE set to deliver ASW corvette INS Kavaratti to Navy soon
Defence PSU Garden Reach Shipbuilders and Engineers (GRSE) is set to deliver anti-submarine warfare stealth corvette INS Kavaratti to the Indian Navy. INS Kavaratti is 104th warship constructed by GRSE.
Important takeaways for all competitive exams:
Chief of Navy Staff (CNS): Karambir Singh.
Indian Navy Day: 4 December.
Obituaries
12. Assamese linguist Golok Chandra Goswami passes away
Eminent Assamese linguist and academician Golok Chandra Goswami passed away. He was honoured with the Asam Sahitya Sabha's 'Sahityacharya' title, 'Bhashacharya' title by Asom Bhasha Bikash Samiti and 'Anundoram Borooah Award' by the Anundoram Barooah Institute of Language, Art and Culture.
Miscellaneous
13. Meerut to house India's first war memorial for animals
Government of India is a plan to set up a war memorial for animals in Meerut, Uttar Pradesh. It will be India's first animal war memorial. The memorial will come up at the Remount and Veterinary Corps (RVC) Centre and College in Meerut.
Watch Current Affairs Headlines:
Register here to get study materials and regular updates!!
All the Best BA'ians for RBI Assistant Prelims!