Daily GK updates are incorporated with the important news that made the current affairs headlines for banking or other competitive exams. Daily GK Update is the complete bag of the important news that held all day long. One should have complete knowledge about the banking terms, current affairs news, etc. So, here is the GK update of 30 January 2020 to help you prepare the Current affairs part. After reading this section, you can successfully attempt Current Affairs Quiz.

National Current Affairs 
1. World's biggest meditation centre in Hyderabad
World's largest meditation centre was inaugurated at Kanha Shanti Vanam in Hyderabad, Telangana. This centre is built to mark the 75th anniversary of the formation of Shri Ram Chandra Mission (SRCM) and Heartfulness Institute.
Important takeaways for all competitive exams:
Chief Minister of Telangana: K. Chandrashekar Rao.
Governor of Telangana: Tamilisai Soundararajan.
International Current Affairs 
2. Brexit deal approved by the European Parliament
The European Union parliament has approved United Kingdom Brexit deal. European Parliament has voted overwhelmingly to approve the Brexit deal with London, clearing the final hurdle for Britain's departure from the EU.
Important takeaways for all competitive exams:
European Union Headquarters: 

Brussels, Belgium.

European Union Founded: 

1 November 1993.
State Current Affairs 
3. Surajkund Mela 2020 : The Largest Crafts Fair In The World
President Ram Nath Kovind will inaugurate the 34th Surajkund International Crafts Fair on February 1, 2020, in Faridabad, Haryana. For the 34th Surajkund International Crafts Mela-2020, the partner country of the fair is Uzbekistan. The state of Himachal Pradesh has been chosen to be the Theme State.
Important takeaways for all competitive exams:
Chief Minister Haryana: Manohar Lal Khattar.
Governor of Haryana: Satyadeo Narayan Arya.
Awards
4. Abhijit Banerjee conferred with D Litt by Calcutta University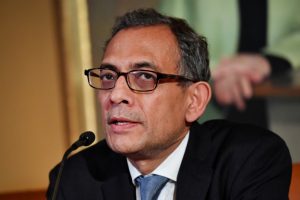 Nobel laureate Abhijit Vinayak Banerjee conferred the honorary Doctor of Letters (D.Litt.) by Calcutta University at its annual convocation in Kolkata.
Agreements

5. BSE signs licensing agreement with ICE Futures Europe
The Bombay Stock Exchange (BSE) has signed a licensing agreement with Intercontinental Exchange (ICE) Futures Europe. Intercontinental Exchange (ICE) Futures Europe is an operator of global exchanges and clearinghouses.
Important takeaways for all competitive exams:
Managing Director and CEO of BSE: Ashish Kumar Chauhan.
Chairman of Bombay Stock Exchange (BSE): Vikramajit Sen.

BSE Established: 

Mumbai, Maharashtra;

Founded: 

9 July 1875.
Defence
6. Indian Navy Launches 'Op Vanilla' to Support Relief Operations in Cyclone-Hit Madagascar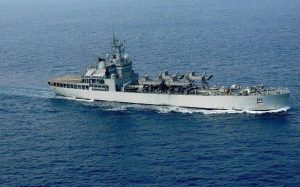 Indian Navy has launched "Operation Vanilla" to provide humanitarian assistance and disaster relief at Madagascar. 'Operation Vanilla' has been launched to provide assistance to the affected population of Madagascar post devastation caused by Cyclone Diane.
7. Assam Rifles builds war memorial in Nagaland for 357 martyrs
The Assam Rifles has constructed a combined war memorial in Nagaland. The memorial has been built for the 357 Army and Assam Rifles personnel killed while fighting insurgency in the northeastern state.
Important takeaways for all competitive exams:
DG of Assam Rifles: Lt Gen Sukhdeep Sangwan.
The Assam Rifles came into being in 1835.
8. Indian Coast Guard commissions high speed interceptor boat in Mangaluru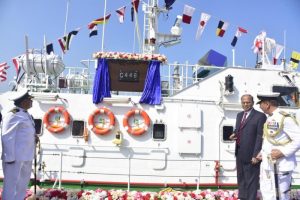 Indian Coast Guard (ICG) has commissioned a high-speed interceptor boat C-448 in Mangaluru, Karnataka. This interceptor boat built by L&T (Larsen & Toubro) shipyard.
Important takeaways for all competitive exams:
Indian Coast Guard founded: 18 August 1978.
Headquarters: New Delhi.
Motto(s): Vayam Rakṣ āmaḥ (We protect).
Summit and Conferences
9. World Sustainable Development Summit (WSDS) 2020 
The World Sustainable Summit 2020 is an annual event organized by The Energy and Resources Institute (TERI) at New Delhi. This year theme of the event is: 'Towards 2030: Making the Decade Count'.
Important takeaways for all competitive exams:
Director-General

of TERI

:

Dr Ajay Mathur

Headquarters of TERI:

New Delhi; 

Founded

of TERI

:

1974.

Founder

of TERI

:

Darbari S Seth.
Sports
10. Esow Alben bags gold at Six Day Berlin cycling tournament
Indian cyclist Esow Alben has bagged a gold in the men's Keirin individual event of the Six-Day Berlin Tournament.
Important takeaways for all competitive exams:Germany
Capital of Germany: Berlin, Currency of Germany: Euro.
Chancellor of Germany: Angela Merkel.
Miscellaneous
11. SC allows Centre to bring African cheetah to suitable wildlife habitat in India

The Supreme Court allowed the Centre to introduce the African cheetah to suitable habitat in India. The rare Indian cheetah is almost extinct in the country, the National Tiger Conservation Authority (NTCA) had filed an application seeking permission for the introduction of the African cheetah from Namibia.
12. 16th Mumbai International Film Festival begins
The 16th Mumbai International Film Festival-2020 for Documentary, Short Fiction and Animation films), inaugurated at Nehru Centre Auditorium, Worli, Mumbai. The oldest and largest film festival for non-feature films in South Asia, which began in 1990 is organized by the Films Division, Ministry of Information & Broadcasting, Government of India.
13. Nepal creates Guinness World Record for highest altitude fashion show event
Nepal has created a new Guinness World Record for organizing highest altitude Fashion Show on the earth. The Mount Everest Fashion Runway was held at 5340 meters (17515 feet) elevation at Kala Patthar, near Everest base camp. 18 supermodels from 10 different countries walked the ramp to create history.
Important takeaways for all competitive exams:
Prime minister

of Nepal

:

KP Sharma Oli.

President

of Nepal

:

Bidhya Devi Bhandari.

Speaker

of Nepal

:

Krishna Bahadur Mahara.

Capital of Nepal:

Kathmandu;

Currency of Nepal: Nepalese rupee.
Watch Current Affairs Headlines:
Register here to get study materials and regular updates!!
All the Best BA'ians for RBI Assistant Prelims!