Daily GK updates are incorporated with the important news that made the current affairs headlines for banking or other competitive exams. Daily GK Update is the complete bag of the important news that held all day long. One should have complete knowledge about the banking terms, current affairs news, etc. So, here is the GK update of 04th March 2020 to help you prepare the Current affairs part. After reading this section, you can successfully attempt Current Affairs Quiz.
International News
1. Indian-American Seema Verma included in US Coronavirus Task Force
Indian-American health policy consultant Seema Verma has been appointed as one of the key members of the White House Coronavirus Task Force constituted by US President Donald Trump. This task force is constituted to combat the deadly disease that has claimed six lives in the country and infected over 90 others. The task force led by Secretary, Health and Human Services Alex Azar. US Vice President Mike Pence announced the appointment of Seema Verma, Administrator for the Centers for Medicare & Medicaid Services (CMS).
Important takeaways for all competitive exams:
Capital of USA: 

Washington, D.C.

Currency of USA:

US Dollar.
2. World Bank announces 12 billion USD aid to fight coronavirus
The World Bank announced 12 billion USD to assist countries that are grappling with economic impacts of coronavirus. The virus has reached 60 countries so far. The World Bank is to provide financial aid for the countries to act upon the needs and develop a fast response towards the spread of the virus.
Important takeaways for all competitive exams:
President of World Bank: David Robert Malpass.
Headquarter of World Bank: Washington DC.
Agreements
3. RBL Bank inks partnership with Zomato to launch co-branded credit cards
India private sector bank, RBL Bank (formerly known as Ratnakar Bank ltd) inks partnership with Online food ordering and delivery app Zomato to launch co-branded credit cards, powered by Mastercard. This partnership will help the online food delivery platform further cement its position in India's dining market by offering benefits such as Zomato credits on purchases, and increase the reach of its flagship membership program Zomato Gold.
Important takeaways for all competitive exams:
MD & CEO of RBL Bank: Mr Vishwavir Ahuja.
Tagline of RBL Bank: Apno ka Bank.
Headquarters of RBL Bank:– Mumbai, Maharashtra.
Headquarters of Zomato: Gurugram, Haryana.
CEO of Zomato: Deepinder Goyal.
4. IIT Mandi signs deal with NABARD for setting up FPOs
The Indian Institute of Technology (IIT), Mandi & Enabling Women of Kamand (EWOK) Society has inked a tripartite deal with the National Bank For Agriculture and Rural Development (NABARD) for setting up three Farmer Producer Organization in Mandi, Himachal Pradesh. NABARD has sanctioned an amount of Rs 35 lakhs to EWOK Society and IIT Mandi for 3 FPOs to be established in the next 3 years.
Important takeaways for all competitive exams:
NABARD Formation: July 12, 1982.
NABARD Headquarters: Mumbai, Maharashtra.
NABARD Chairman: Harsh Kumar Bhanwala.
Appointments
5. Sudhanshu Pandey becomes new CMD of MMTC Ltd
Sudhanshu Pandey has assumed additional charge as Chairman and Managing Director of Metals and Minerals Trading Corporation (MMTC) Ltd. He is presently served as Additional Secretary at the Department of Commerce. He was the successor of Ved Prakash.
Important takeaways for all competitive exams:
MMTC Headquarters: New Delhi.

MMTC Established: 

26 September 1963.
Business
6. Paytm subsidiary gets IRDAI's brokerage licence to offer insurance products
Indian digital payments platform Paytm's subsidiary, Paytm Insurance Broking, has received the brokerage licence from the Insurance Regulatory and Authority of India (IRDAI). Paytm will now offer insurance in various categories namely automotive, health and life. In addition to this, Paytm customers can also get policy management and claim settlement at select merchant points.
Important takeaways for all competitive exams:
The parent organization of Paytm: One97 Communications.
Headquarters of Paytm: Noida, Uttar Pradesh.
President of Paytm: Amit Nayyar.
Summits and Conferences
7. Pune to host 108th Indian Science Congress in 2021
The Indian Science Congress Association (ISCA) announced that Pune will host the annual session of 108th Indian Science Congress on January 3-7, 2021. The theme of the ISCA is "Science and Technology for Sustainable Development with Women Empowerment" and focus on economic growth, environmental protection and social inclusion of all communities using science and technology. It will also see deliberations on providing equal opportunities to women in science, technology, engineering and mathematics (STEM) while achieving sustainable development.
Important takeaways for all competitive exams:
Indian Science Congress Association President: K.S.Rangappa.
Indian Science Congress Association Headquarters: Kolkata, West Bengal.
Sports
8. Azlan Shah Cup postponed due to Coronavirus threat
The prestigious Azlan Shah Cup hockey tournament has been postponed from April to September this year in the wake of the novel coronavirus outbreak across the world. The tournament which was scheduled to be held in Ipoh, Malaysia from April 11 to 18, will now be held from September 24 to October 3. India is a regular at the event, was not supposed to participate this year.
9. Tasnim & Mansi wins bronze at BWF Yonex Dutch Junior International
Tasnim Mir and Mansi Singh of India has won the bronze medal each in the girls' singles Badminton event at the Yonex Dutch Junior International 2020, held in Haarlem, Netherlands. Korean shuttler So Yul Lee defeated Indian shuttler Tasnim Mir by 21-19, 22-10 in the semifinals while Indonesian shuttler Saifi Rizka Nurhidayah defeated Indian shuttler Mansi Singh in the semifinals with a score of 21-11 & 21-16.
10. All India Police Athletic Championship commenced in Haryana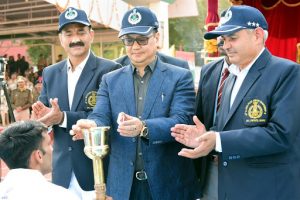 All India Police Athletic Championship 2019 has commenced in the Panchkula District of Haryana. The 68th edition of All India Police Athletic Championship aims to enhance India's performance in the Olympics scheduled to be held in 2028. To achieve this feat, the Government of India has identified more than 15,000 children and has also commenced their training in 284 Sports Authority of India training centres across the country.
Important Days
11. National safety day celebrated on 4 March across India
National Safety Day is celebrated on 4 March to commemorate the foundation of the National Safety Council to raise awareness about the safety measures to prevent mishaps and accidents due to lack of awareness. The Campaign is aimed at renewing the commitment of employees and the general public to work safely throughout the year. The ultimate objective of the Campaign is to ensure integration of OSH in work culture and lifestyle.
Obtiuaries
12. Buddhist religious leader in Bangladesh Suddhananda Mahathero passes away
The head of the Bangladesh Bouddha Kristi Prachar Sangha Sanghanayaka Suddhananda Mahathero passed away in Dhaka. He was a revered figure among the Buddhists of Bangladesh. He is known for running many social service activities particularly the orphanage at Dharmarajika Buddhist Monastery which takes care of more than 350 children. Government of Bangladesh awarded the Ekushey Award to him in 2012.
Miscellaneous
13. BEE launches star rating programme for Deep Freezer and LCAC
Bureau of Energy Efficiency (BEE) agency of the Government of India, under the Ministry of Power, has launched star rating programme for Light Commercial Air Conditioners (LCAC) and Deep Freezers, in its 19th foundation day in New Delhi.
Important takeaways for all competitive exams:
Bureau of Energy Efficiency(BEE) Director-General: Shri Abhay Bakre.
Bureau of Energy Efficiency Headquarters: New Delhi.
Bureau of Energy Efficiency Parent organization: Ministry of Power.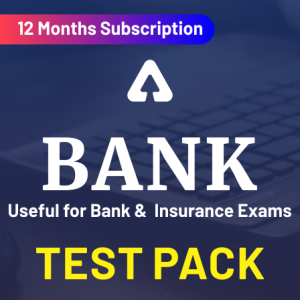 Watch video on Current Affairs of 4th March 2020:
Register here to get study materials and regular updates!!
All the Best BA'ians for RBI Assistant Mains!