Adda247 App stands out as a premier platform for preparing for government exams. This invaluable resource offers free preparation guidance for various Government Exams. With the mains focus on official government job notifications, Adda247 ensures that aspiring students have access to accurate and up-to-date information. Navigating the complexities of government job applications and exam preparation can be challenging, but Adda247 is here to guide the aspiring candidates. In the given post, we have discussed the must know features of Adda247 App.
Adda247 App, Must Know Features
For various students, securing a position within a government organization is their dream goal. However, the lack of precise information regarding notifications and effective preparation strategies often leads to confusion. The Adda247 app serves as a dedicated companion in every step of their preparation journey. It serves as a wellspring of detailed insights into the entire recruitment process, equipping candidates with both knowledge and strategies for success.
Download Adda247 App
The Adda247 App has top-notch study materials, including mock tests and E-books. These resources are meticulously designed to empower candidates with the knowledge and confidence needed to excel in a range of government exams. Be it Banking, SSC, Railways, Teaching, Defence, UPSC, or State-level Exams, Adda247 is their unwavering partner in pursuing and realizing your aspirations.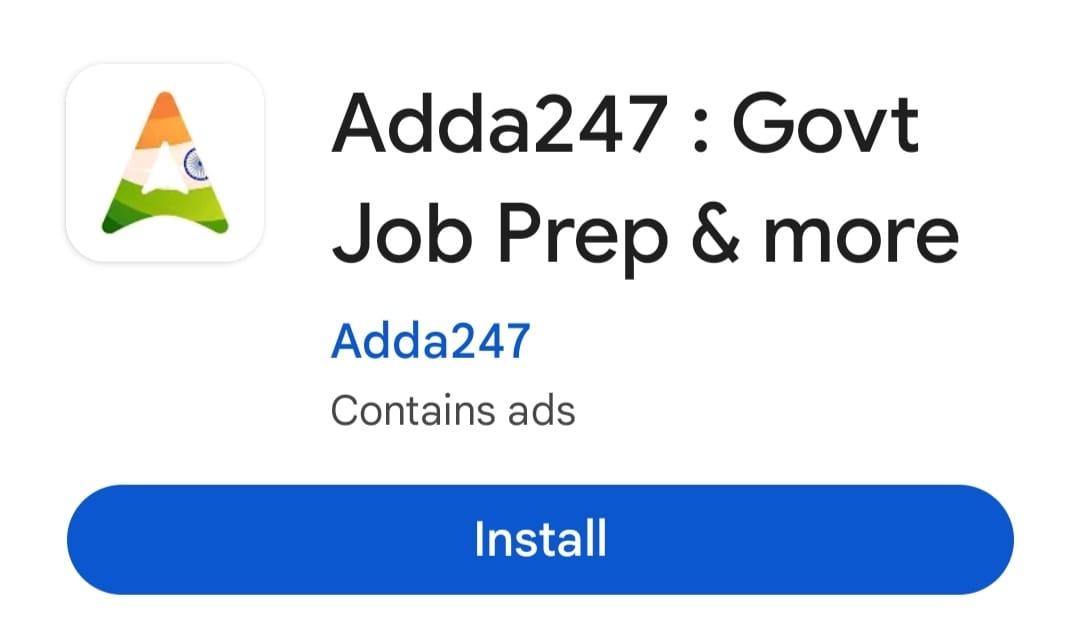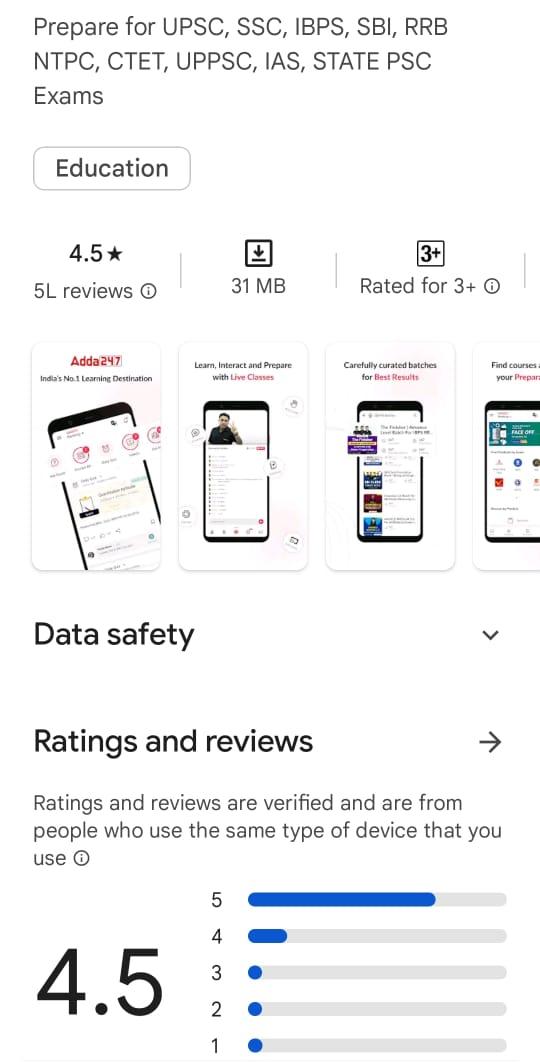 Adda247 App: Various Features
You can select the exam category according to the exam you are preparing for.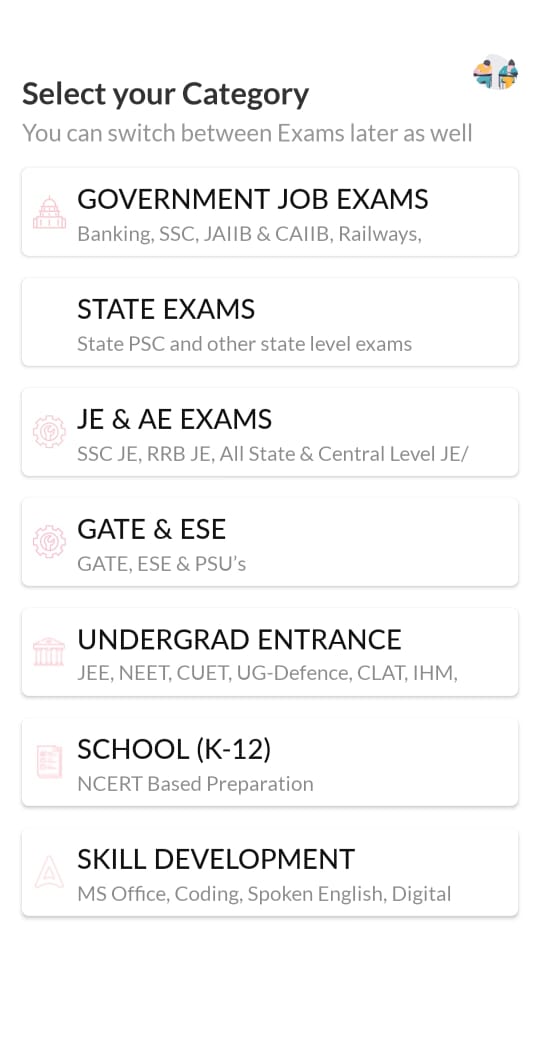 You can select your own language. Adda247 app is now available in 6 different languages.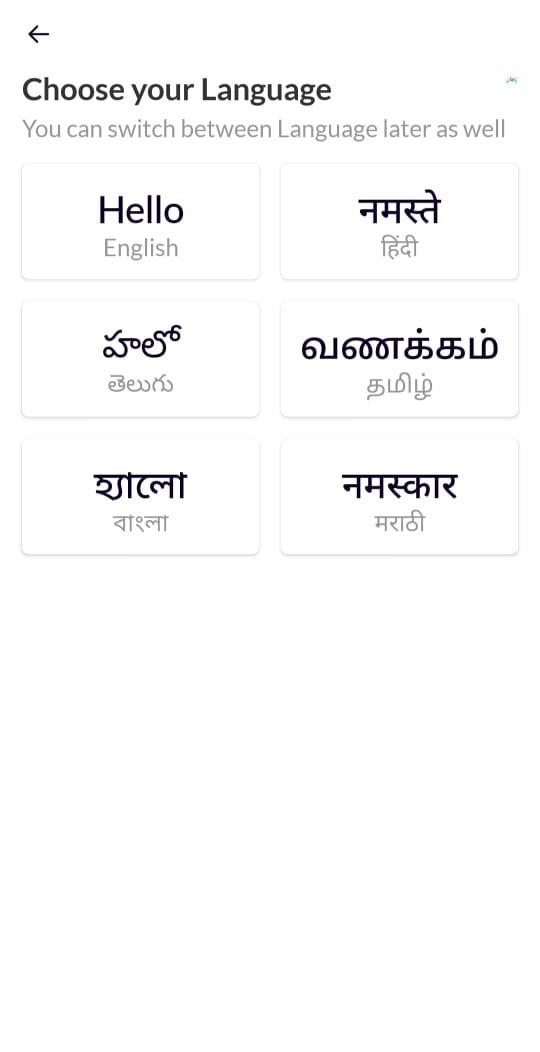 In Current Affairs Section, you will get daily current affairs news on the app feed.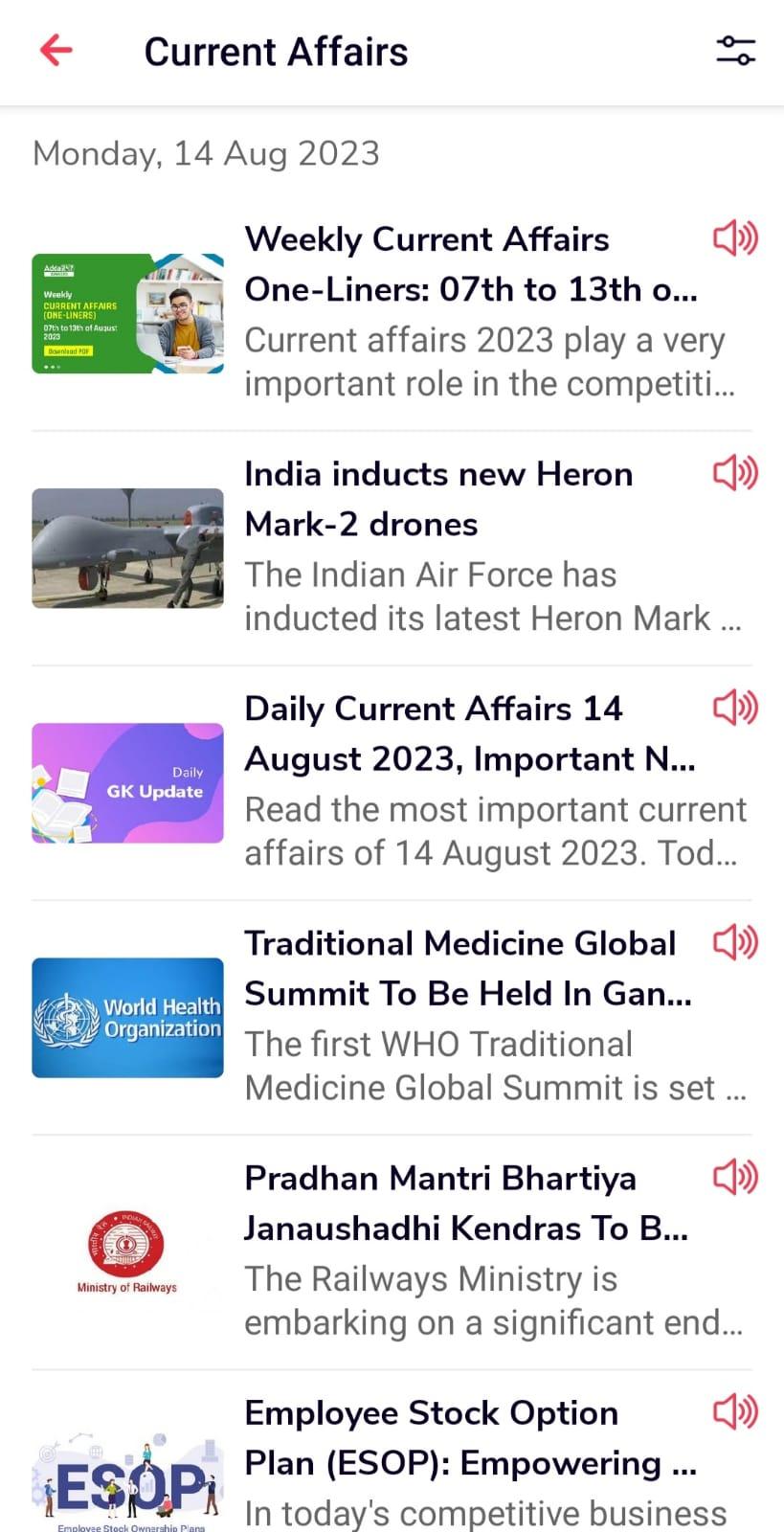 Visual exam prep is facilitated by Adda247's video courses on SSC, Bank & Railway, and State government jobs exams. Online lectures help in equipping aspirants to crack all government exams.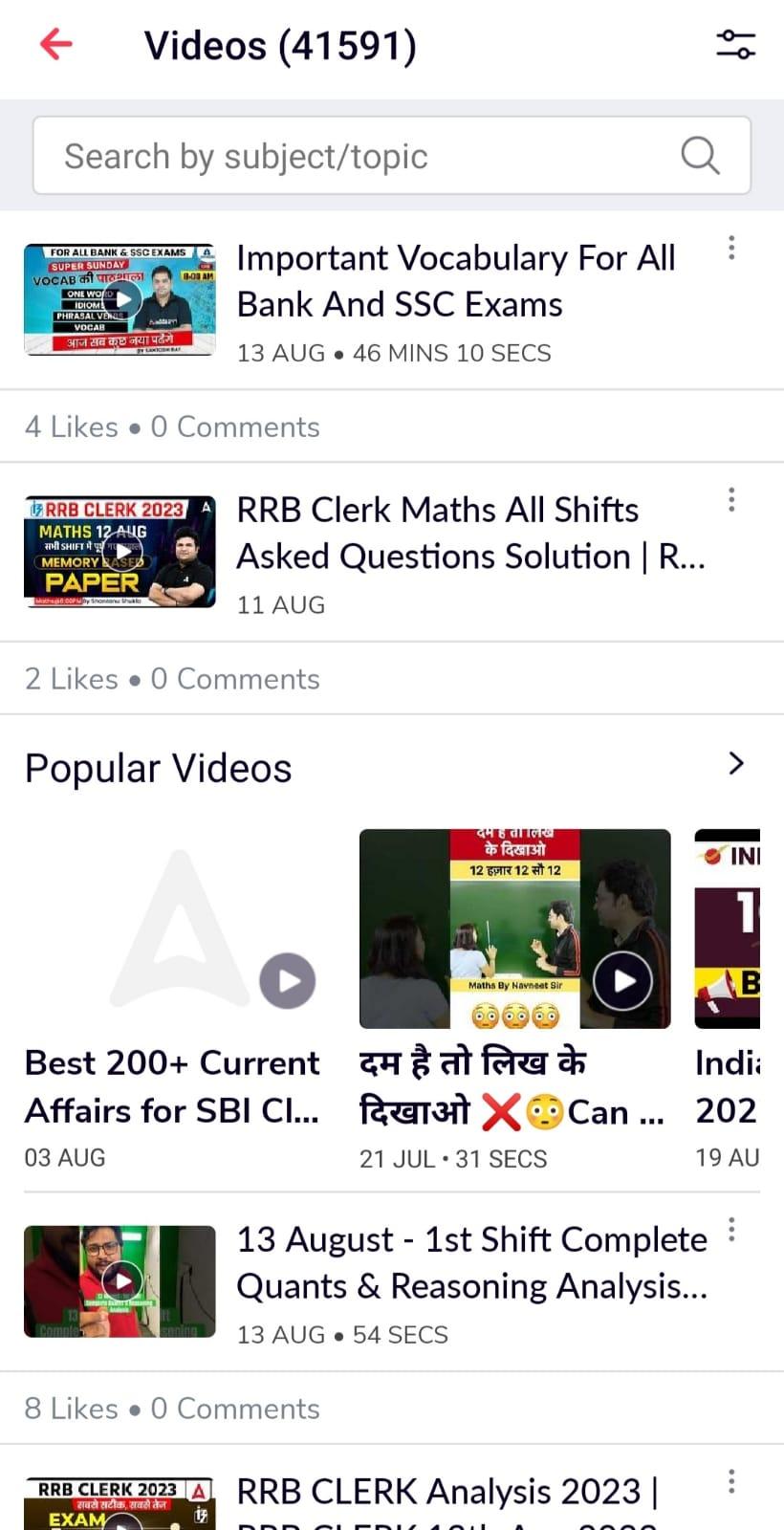 The App contains time-bound quizzes of Quantitative Aptitude, Reasoning, English, Banking, Current Affairs, Computer Knowledge, and General Studies, etc.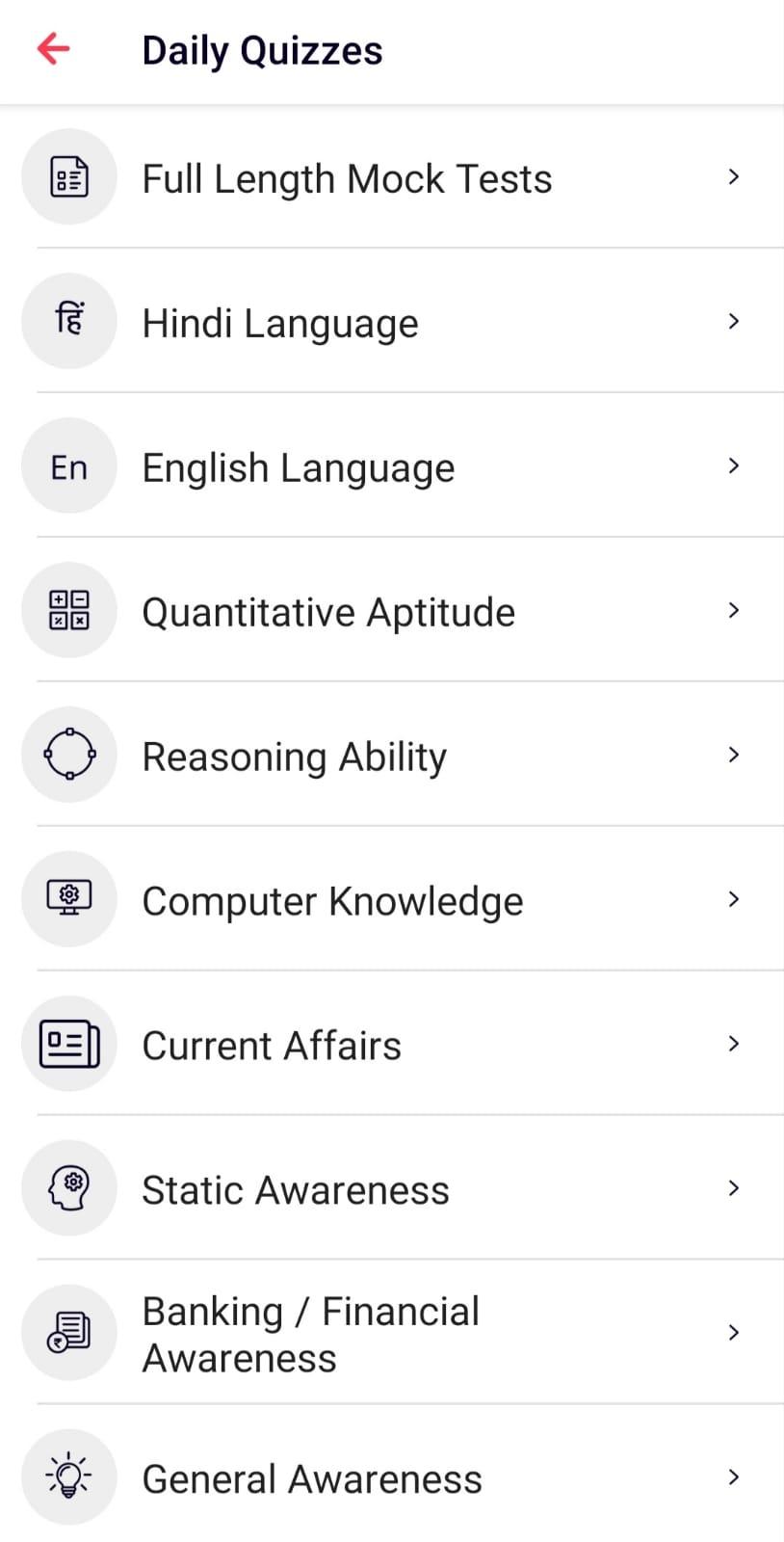 Exam Preparation Study Materials: We provide Banking: RBI, SBI PO & SBI Clerk Previous Year question papers, Cut off & exam pattern, SSC CHSL, SSC CGL Previous Year question papers pdf, and more.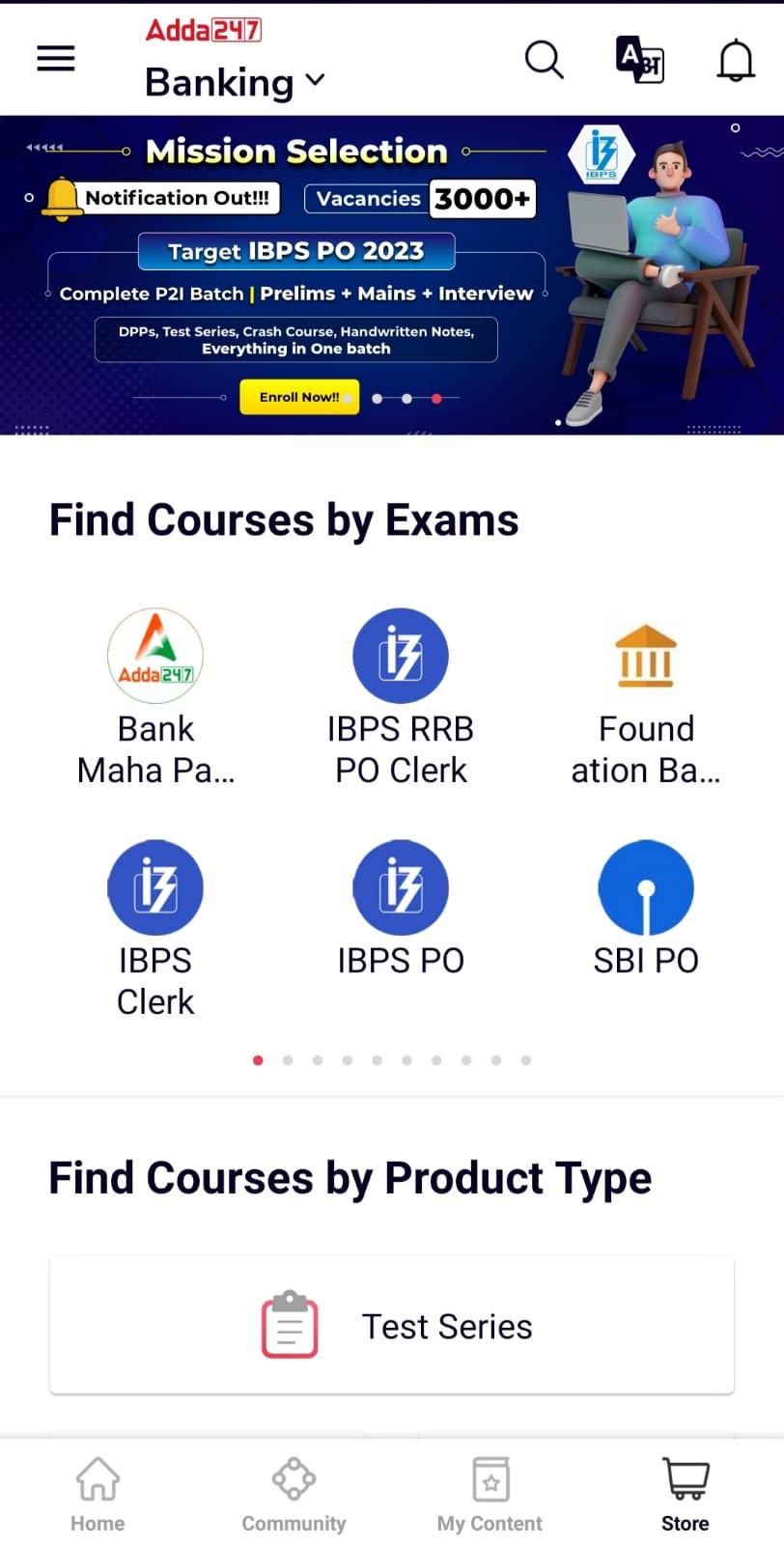 In the Study Material section, you will get all the exam-related study material which is very useful for exam preparation.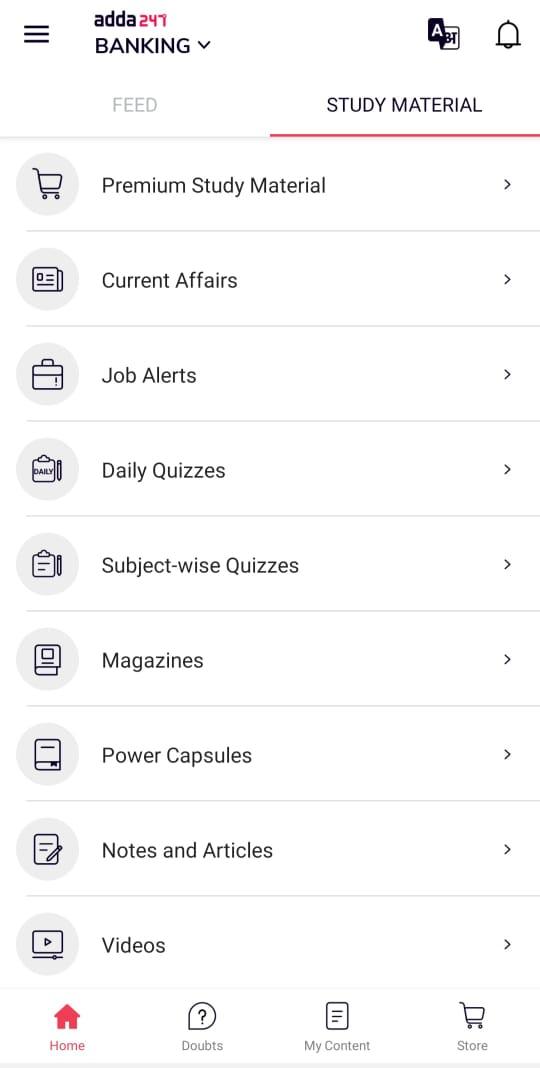 Click Here to Download the Adda247 App