The Finance Minister Nirmala Sitharaman's is announcing fourth tranche of the Rs. 20 Lakh Crore economic package under the PM's Atmanirbhar Bharat Abhiyan. Three rounds of this fiscal stimulus has been addressed by the finance minister in previous days and on 15th May she announced Rs. 1 lakh crore financial assistance to agriculture infrastructure projects at farm-gate and aggregation points along with some major reforms the agricultural sector- amendments to Essential Commodities Act, agriculture Marketing Reforms to provide marketing choices to farmers and Agriculture Produce Price and Quality Assurance. The fourth eco-booster of self-reliant India focused on 8 Sectors- These are coal, minerals, defence production, civil aviation, power distribution companies of UT, space, atomic energy.

Coal Sector
Commercial Mining in Coal Sector- on a revenue sharing basis will help more coal availability at market prices, removing govt. monopoly. India ranks 3rd in value deposit of coal and this move will help to tap in the country's potential. Private players to be allowed in coal mining and entry norms to be liberalised.
Nearly 50 blocks to be offered for auction, no eligibility conditions- Only upfront payment with a ceiling.
50,000 crore will be spent for creating evacuation infrastructure.
Mining of Minerals
Seamless composite exploration-mining-production regime– 500 mining blocks to be offered through this mechanism. Joint auction of necessary tools- bauxite and coal blocks will take place.
Govt removes distinction between captive and non-captive mines to allow transfer of mining leases and sale of surplus unused minerals, leading to better efficiency in mining and production.
Mineral Index development process is ongoing also Stamp duty to be rationalised.
Defence Industry
Make in India Weapons– Govt to notify a list of weapons that shall not be allowed for import and to be encouraged to make in India with consultation from the defence ministry. Separate budget for procurement- Improve autonomy, accountability in ordnance. This will give a boost to Indian Producers of Defence Equipments.
FDI limit in defence manufacturing increased to 74%- Govt increases FDI limit in defence manufacturing under the automatic route from 49% to 74%. Also, time-bound defence procurement process and faster decision making will be ushered.
Civil Aviation
Air Space Management-  only 60% of Indian Airspace is freely available so the govt. is coming up with optimum utilisation of Air Space to save money, fuel and time. This have very big implication in India's fuel import bill.
6 more airports are for auction on public private basis.
Making India MRO Hubs – Maintenance, Repair and Overhaul of Aircrafts. MRO ecosystem to be created in India for civil and defence aircrafts. Maintenance cost for all airlines will come down.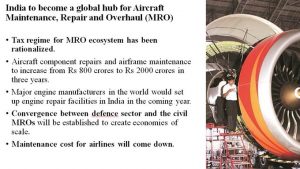 Privatization of Power Distribution Companied in Union Territories
DISCOMs to be privatized in UTs- Tariff policy reform for power in UTs- Load shedding will face penal action, Discom functions to be streamlined to improve accountability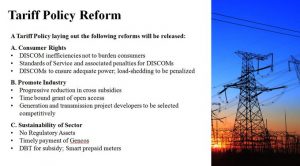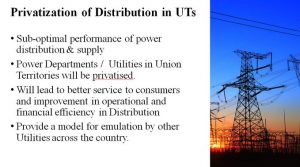 Social Infrastructure Projects
Govt has made a provision of 8,100 crores as viability gap funding. Private enterpises will come into social infra projects due to these changes in viability gap funding.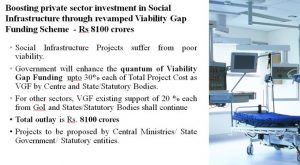 Encouraging Private Companies in Space Sector
Private firms gets co-pilot seat in space sector– Regulatory ease to be extended to firms and private firms can use ISRO facilities.
Liberal geo-station data policy to give for remote-sensing data to tech entrepreneurs– Startups get one more field of play.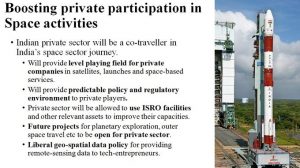 Atomic Energy
Research reactor in PPP model to be established for medical isotopes. Startup ecosystem to be linked with nuclear sector.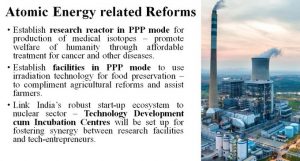 Third Tranche of Centre's Economic Package worth Rs. 20 Lakh Crore – FM Nirmala Sitharaman announce for Agriculture and allied activities
Click Here to Register for Bank Exams 2020 Preparation Material