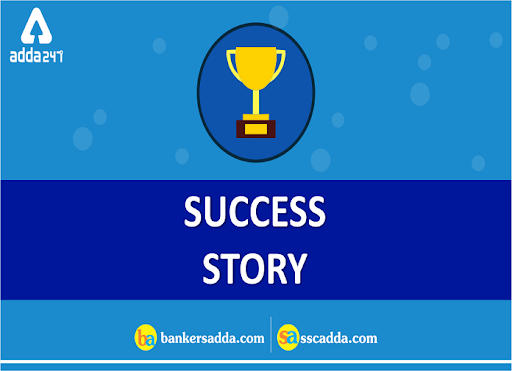 SBI PO 2019 results has been declared by SBI. We congratulates all the aspirant who have emerged successful in cracking SBI PO exam. Some passionate follower of Adda247 has shared their experiences and journey with us. If you have sailed through this prestigious exam, share your success story with us we will share it with our readers. Mail us at Blogger@adda247.com or achievers@adda247.com. Get a chance to interact with Anil Nagar sir, CEO in Dare to Dream Season. You can also share your video testimonials at achievers@adda247.com
Here is the success journey of an enthusiast Adda247 reader and a person who choosed not to quit. We are sharing the success story of Gireesh Kumar, who have given a detailed subject-wise strategy that can help you in acing through the examination as well as increase your motivation.
Name: Ramanaboina Gireesh Kumar.
Designation: SBI PO 2019 (Amaravati Circle).
I was not banking aspirant till march 2019, till then I was only an aspirant of SSC CGL delay of it had forced me to try my luck in banking too. But I don't have much time. So I had to try differently.
First I did the analysis of my self, Identified my strong areas i.e. Maths and English. My previous preparation for SSC had helped me to score well in these sections. Weak areas are Banking reasoning and GA.
Subject wise approach and Art of Giving mock
1) Reasoning: Firstly, I identified topics like syllogism, inequalities, blood relations, direction tests, other than puzzles I covered every topic in the first week itself. I found Adda free videos on youtube really helpful for these.
Puzzles: I ordered Bankers Adda book for puzzles online and I practiced daily 2 puzzles in addition to Adda's daily tests. At first, I found them difficult to solve in time but soon I found a few types of puzzles very easy like floor-based puzzles, circular or linear arrangement (If all are facing one direction), Month/Year based puzzles, etc. This identification helped me a lot while giving mock.
Mocks: First I attempted all other questions other than puzzles, Then I used to try puzzles which I identified above then I used to try others. My average score was 20-23 in adda prelims mock.
2) Maths: My basics were already in maths. (Topic-wise videos of Santosh sir in Adda 24/7 and then immediately solving previous years questions on the same topic on the same day help me a lot. Also, daily tests in the Adda app helped me to improve my speed.
In mocks, I tried to improve my speed as much as possible in every mock. Also, I used to Identify every sum in three categories in my short notes,
a) Unknown Model: Any model which I have found new or never solved before. (This is the most important category to improve score)
b)Unknown Approach: Sums that can be solved in a better way to solve time. (This is the most important category to improve speed)
c)Common mistakes: My frequent mistakes. Mostly calculative mistakes or bad approach costed me. (This is the most important category to improve accuracy)
Attempting mocks regularly helped me to improve the score.
3) English: Basic grammar rules from KD campus volume 1 and adda grammer videos. Newspaper reading helps to score better in RC especially in mains.
I gave only mocks frequently, to improve the score. The only challenge I faced in this session was to attempt it in 20 mins. This improved with time gradually. In the Adda test series I used to score with 95% accuracy. I made sure that this section is scoring for me.
4) GK: Daily current affairs videos in GK today and Monthly Magazines of bankers adda.
5) Essay and letter writing: Very basic, just a little effort
6) Interview: I scored 30/30 in interview and 18/20 in GE totally 48/50; This can be very scoring if you are attentive, just listen to instructions and participate actively. I never gave any mock interview just I spoke the truth. If you are wise and confident you can do so.
Finally, I score 109.55/250 in mains and 48/50 finally 56.87/100 and secured a seat for my self in my very first attempt.
I would like to thank Adda247 from bottom of my heart, it played an important role in my selection. From providing me the best quality questions to the best possible approaches.
Thank you once again.
The story tells us we should cast our net wide. Just because we are not able to get through any examination doesn't mean that the options are closed. You should keep on looking for other opportunity and work hard with consistency so that you can get the productive result.
Share Your Success story at Blogger@adda247.com