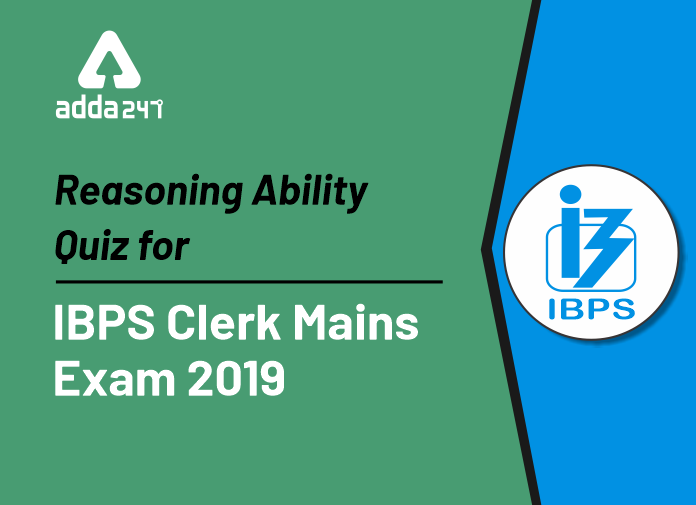 IBPS Clerk Mains Reasoning Daily Mock 16 January 2020: Circular Puzzle and Input Output
Today's reasoning quiz based on the important topics(Circular Puzzle, Input-Output) that could be asked in IBPS Clerk Mains exam which is going to take place on 19th January 2020. Practice more and more quizzes provide on bankersadda and follow the study plan for IBPS Clerk Mains 2020.

If you are preparing for IBPS Clerk Mains Exam, then you can also check out a video for Reasoning below:
You may also like to read:
Register here to get study materials and regular updates!!
Practice with Crash Course and Online Test Series for IBPS Clerk Mains
Get IBPS Clerk Mains Crash Course