IBPS has released IBPS PO Prelims Result 2019 on 1st November 2019. Candidates who have made through the IBPS PO Prelims Exam must have already tighten up their belt for the next stage of the examination. IBPS PO Mains exam is scheduled to be held on 30th November 2019. Only a few days are left for the mains examination. This is a high time for all those candidates who have made through the prelims to focus on the key areas so as to emerge in flying colours.
IBPS PO Mains Exam has a different pattern than the prelims examination. Here is the IBPS PO Mains Exam Pattern 2019:
S.No.
Name of Tests(Objective)
No. of Questions
Maximum Marks
Duration
1
Reasoning & Computer Aptitude
45
60
60 minutes
2
English Language
35
40
40 minutes
3
Data Analysis & Interpretation
35
60
45 minutes
4
General/ Economy/ Banking Awareness
40
40
35 minutes
Total
155
200
3 Hours
Reasoning & Computer Aptitude Preparation Guide
IBPS PO Mains exam is more Data Analysis & Interpretation (Quant) as well as Reasoning centric. Both of these section consist of 60 marks each. Reasoning & Computer Aptitude has higher weightage of questions than the other sections that includes a total of 45 questions out of 155. Also, there is a sectional cut-off as well in IBPS PO Mains exam. So, it is important for an aspirant to go through the Reasoning section properly as it will help you in scoring well in overall examination.
From last 3-4 years, there is no question from the Computer Aptitude, so aspirants are advised to prepare the Reasoning sections properly rather than searching for Computer Aptitude Guide. Here is a comprehensive guide to make you win in this section:
Previous Year's Paper: The best part to deal with any section of the IBPS PO Mains is going through the previous year's paper and analysing the questions of particular section so that you can get a glimpse of which type of questions are asked and how they are asked.
Mock and Speed Test: Few days are left for the examination. Solve as many mocks as possible. Attempt speed test as it will help in maintaining speed and accuracy. Also, attempt sectional test. There are few test series that also provides for topic-wise test that will help in making a grip over the important topics. Do not forget to analyse the test after attempting. Analysis is the most important part of the mock test.
Focus on the key areas: IBPS PO Mains is all about the right strategy. Seating arrangement and Puzzles, Coding Decoding, Logical Reasoning, Alphabet, Machine Input Output are the kety areas that come in the examination.
Level: The level of the reasoning section is generally moderate. So , aspirants should not to worry about the difficulty level. What is needed is practice. Practice as much as you can and focus on the silly mistakes that you do during attempting the mock and sectional test.
Tricks: Short–Tricks are the only way to solve the reasoning section. If you keep on searching for the rules in reasoning, you will fail to score. So, watch videos of short tricks for the different Reasoning topics.
Important Topics of Reasoning
Reasoning is a bit scoring if you know the trick to solve the question. If you do not know the trick to solve the particular question, do not waste a single minute on it an move forward to solve another one as it will waste your time. Here are some important topics of Reasoning: 
Puzzle & Seating Arrangement
Coding & Decoding
Data Sufficiency
Directions
Blood Relation
Miscellaneous
General tips
Divide your time to cover every section as there is sectional timing as well as sectional cut-off in IBPS PO Mains Exam
Focus on the important topics of all the sections.
Attempt all the mock test seriously.
Analyse your performance in the mock test.
Maintain a positive attitude towards the exam.
Keep yourself motivated
You may also like to read: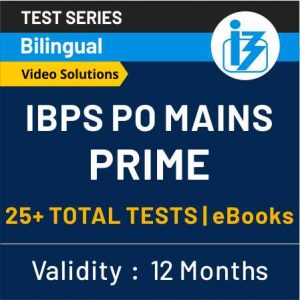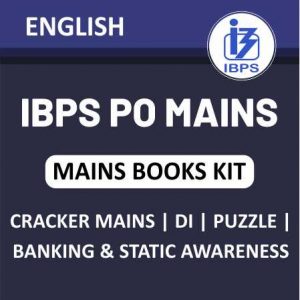 All the Best BA'ians for IBPS PO Mains 2019!!