IBPS PO Prelims Study Plan 2022: Institute of Banking Personnel Selection will conduct the IBPS PO Prelims exam on 15th, 16th & 22nd September 2022. Bankersadda team has launched a proper study plan on the daily basis for all the candidates that will help the students to improve their accuracy and work on their speed. First of all, we will help you to clear your prelims exam so we are providing you the daily topic-wise study plan of Reasoning Ability, English Language, and Quantitative Aptitude. The questions will be exactly on the basis of the exam level.
IBPS PO Prelims Study Plan 2022
Follow this IBPS PO Prelims Study Plan 2022 regularly to score good marks in the preliminary examination of IBPS PO.
IBPS PO Prelims Study Plan 2022
Date
Reasoning Ability
Quantitative Aptitude
English Language
6 September
Puzzles, Series
Line Graph DI and Pie Chart DI
Vocabulary
7 September
Seating Arrangement, Syllogism
Missing Series
error correction
8 September
Puzzles, Miscellaneous
Simplification
sentence improvement
9 September
Seating Arrangement, Blood Relation
Mix DI and Caselet
sentence rearrangement
10 September
Practice Set
Practice Set
Practice Set
12 September
Puzzles, Inequality
Arithmetic
reading comprehension
13 September
Seating Arrangement, Coding-Decoding
Data Sufficiency and Quantity Based
word usage
14 September
Puzzles, Direction
Approximation
idioms and phrases
15 September
Seating Arrangement, Series
Data Interpretation
phrase rearrangement
16 September
Puzzles, Syllogism
Wrong Series
cloze test
17 September
Practice Set
Practice Set
Practice Set
18 September
Practice Set
Practice Set
Practice Set
19 September
Seating Arrangement, Order-Ranking
Arithmetic
sentence rearrangement
20 September
Puzzles, Miscellaneous
Quadratic Inequalities
word rearrangement
21 September
Seating Arrangement, Direction
Data Interpretation
sentence based errors
22 September
Puzzles, Blood Relation
Simplification and Wrong Series
fillers
23 September
Seating Arrangement, Coding-Decoding
Missing Series
vocabulary
24 September
Practice Set
Practice Set
Practice Set
25 September
Practice Set
Practice Set
Practice Set
26 September
Puzzles, Series
Data Sufficiency and Quantity Based
sentence rearrangement
27 September
Seating Arrangement, Miscellaneous
Data Interpretation
sentence improvement
28 September
Puzzles, Inequality
Approximation
cloze test
29 September
Seating Arrangement, Blood Relation
Practice Set
spelling errors
30 September
Puzzles, Order-ranking
Simplification
reading comprehension
1 October
Practice Set
Practice Set
Practice Set
2 October
Practice Set
Practice Set
Practice Set
3 October
Seating Arrangement, Miscellaneous
Arithmetic
word usage
4 October
Puzzles, Direction
Number Series
connectors
5 October
Seating Arrangement, Blood Relation
Quadratic Inequalities
error correction
6 October
Puzzles, Syllogism
Data Interpretation
word swap
7 October
Seating Arrangement, Series
Approximation
idioms and phrases
8 October
Practice Set
Practice Set
Practice Set
9 October
Practice Set
Practice Set
Practice Set
10 October
Puzzles, Order-Ranking
Arithmetic
word rearrangement
11 October
Seating Arrangement, Inequality
Number Series
cloze test
12 October
Puzzles, Direction
Simplification
sentence rearrangement
13 October
Seating Arrangement, Syllogism
Data Interpretation
double fillers
14 October
Puzzles, Coding-Decoding
Practice Set
vocabulary
IBPS PO Prelims Study Plan 2022 CHECK IN HINDI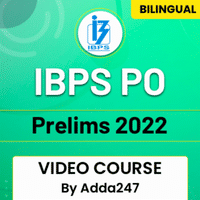 Related Post