IBPS PO Salary 2022: The public sector banks in India offer a very good salary package to the scale 1 officer commonly called probationary officer(PO). The Institute of Banking Personnel Selection has announced the 6432 vacancies for the recruitment of IBPS PO 2022. There are 11 banks that are participating in the IBPS PO Recruitment 2022 process. The public sector banks are known for providing good growth opportunities apart from a lucrative salary. The initial basic pay of IBPS PO Salary 2022 is rupees 36,000. Today in this article, we are going to provide you with all the details related to IBPS PO Salary 2022 like in-hand salary, perks, and allowances, career growth, and job profile, etc.
Click Here to download IBPS PO Notification PDF 2022
Major Banks Participating
IBPS recruits the candidates based on the 3 stages which are a preliminary examination, followed by the mains examination, and the interview round. A candidate must qualify all the stages in order to get selected for the IBPS PO 2022. The candidates who are willing to work in public sector banks must be well aware of the salary structure and perks offered by the banks. Let's take a look at all the banks that have participated in this year's recruitment process:
Canara Bank
Indian Overseas Bank
Central Bank of India
UCO Bank
Bank of Baroda
Punjab National Bank
Union Bank of India
Bank of India
Indian Bank
Punjab & Sind Bank
Bank of Maharashtra
Click Here to apply online for IBPS PO 2022
IBPS PO Salary-in hand
IBPS PO Salary 2022: After a series of strikes in various banking institutions, employees got a raise last year. This actually benefitted the lives of the Bankers who were not paid as per the industry standards. You can check the latest salary withdrawn by Probationary Officers in 2022. We have also attached the Salary Slip of one of our students so that you can get an idea of perks and allowances in Banks. 
The Salary structure breakdown for IBPS PO 2022 is mentioned in the table below.
IBPS PO Salary Structure 2022
Basic Pay
Rs. 36,000
Special Allowance
Rs. 5904
Dearness Allowance 
Rs. 9424
Other DA
Rs. 1702.75
Learning Allowance
Rs. 600
House Rent Allowance
Rs. 3200
CCA/LOC A
Rs. 1400
Gross salary with HRA
Rs. 58,271.55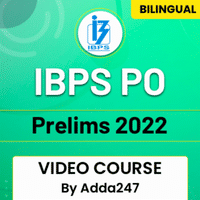 IBPS PO Salary Slip
Read out the details that are mentioned in one of the Banks' Probationary Officer Salary Slip. You can go through this Payslip for your reference to get an idea about the salary which is credited in the account of an IBPS PO.
IBPS PO 2022 Perks
A candidate selected as an IBPS PO gets many attractive allowances along with a handsome salary and some of them are mentioned below with explanation:
IBPS PO House Rent Allowance (HRA): House Rent allowance varies according to a place of posting and usually is in the range of  9.0% or 8.0% or 7.0% of the basic salary depending upon the type of city (i.e., metros, big cities or other locations).
IBPS PO Dearness Allowance (DA): IBPS PO offers Dearness Allowance (DA) to its officers and is given to the employees as a percentage of the basic salary (At present, it is around 36.8% of the basic salary). This dearness allowance is revised every three months based on the All India Consumer Price Index data published by the Ministry of Statistics and Program Implementation, Government of India.
IBPS PO Special Allowance (SA): This allowance is recently added to the wage and  It is about 7.75% of the basic pay. It came into effect from 01.01.2016.
IBPS PO City Compensatory allowance: It varies from city to city and based on the type of city, it might be 0%, 3%, or 4%.
There are some other perks of an IBPS Probationary Officer such as: Traveling Allowance, Newspaper Reimbursement, Medical Aid, Benefits under New Pension Scheme, etc. Overall If we sum up then the salary is more than 58000 rupees. 
Related Post

IBPS PO Career Growth 2022
It offers great career growth for young and bright students. The banks follow uniform guidelines issued by the Ministry of Finance, Government of India, regarding promotion policy matters. There are two channels in the case of promotion i.e. the merit channel and the normal channel. You can learn about the complete details from the link given below:
Promotional Channels
As the career of the probationary officer grows the scale and salary of the person increase.
MMGS II (Middle Management Grade Scale-II): The Basic salary ranges from 31705 to 45950.
MMGS II (Middle Management Grade Scale III): The Basic salary usually ranges from 42020 to 51490.
SMGS IV (Senior Management Grade Scale IV): The Basic salary usually ranges from 50030 to 59170.
SMGS V (Senior Management Grade Scale V): The Basic salary usually ranges from 59170 to 66070.
IBPS PO Salary 2022: Job Profile of a Bank PO
The role of a Bank PO in public sector banks is to oversee all the banking activities happening in his branch. A bank PO is also responsible for processing loans and managing all the departments of the bank including Accounts, Finance, Loans, Marketing, etc.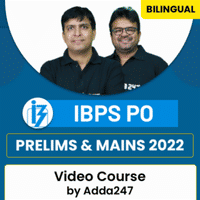 FAQs: IBPS PO Salary 2022
Q. What is the basic pay of IBPS PO?
Ans. The basic pay for a Bank PO is Rs. 36,000.
Q. What is the selection process of IBPS PO?
Ans. The selection process of IBPS PO consists of the Prelims Exam, followed by Mains Exam and a Final Interview Round.
Q. What are the allowances that a PO avail?
Ans. Various allowances like House Rent Allowance, Dearness Allowance, City Compensatory Allowance, and many other special allowances are provided to the Prohibitory officer during their service period.
Current Affairs