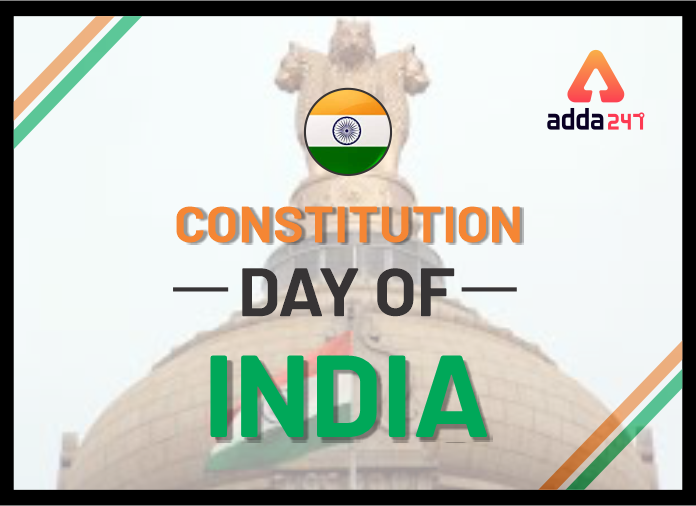 India is all set to celebrate 70th Constitution Day or Samvidhan Divas today (26 November, 2019). Every year, November 26 is celebrated as the National Constitution Day as it marks the adoption of our Constitution by the Constituent Assembly in 1949. It is considered to be the anniversary of the adoption of Constitution.

Background
India became independent on 15th August 1947. After independence, a legal basis for the polity was needed for such a big nation. The constituent assembly was already framed on 1946 under the leadership of Babasaheb Bhim Rao Ambedkar to provide our nation with a written piece of laws. The committee drafted the handwritten and calligraphed constitution in both Hindi and English. It did not use any sort of typing or print.
With 284 members in total, the Constituent Assembly framed the constitution that was partially adopted on 26 November 1949, marking the beginning of a new era in the history of the Indian Republic. Since then, 26th November is celebrated as Constitution Day of India.
Earlier, it was known as the National Law Day.
Objective
Constitution Day is aimed at reiterating and reorienting the citizens towards the values and principles expressed in the Constitution and encouraging all Indians to play their rightful role in strengthening the Indian Democracy. It also aims to create awareness of Fundamental Duties as enshrined in the Constitution.
Features
India's constitution is the longest written constitution in the world.
It took around 2 years, 11 months and 17 days to complete the Constitution.
Originally, constitution contained a Preamble, 395 Articles (in 22 parts) and 8 Schedules.
Presently, it consists of a Preamble, about 465 Articles (divided into 25 Parts) and 12 Schedules.
You may also like to read: