International Nurses Day: International Nurses Day is celebrated every year on the 12th of May, which is also the anniversary of the birth of nursing pioneer Florence Nightingale she is the founder of modern nursing. Each year, ICN prepares and distributes an International nursing day kit. The kit contains educational and public information materials, for use by nurses everywhere. Nurses are the largest health care profession in the world, there is no doubt that nurses are key to the achievement of the millennium development goals.
Why Do We Celebrate International Nurse Day?
The International Council of Nurses (INC) started celebrating International Nurses Day on 12 May 1965, 12 May iis also celebrated as the birth anniversary of Florence Nightingale, who was the founder of modern nursing. Florence Nightingale was a social reformer and nurse also. She was the one who dipped her feet in the nursing profession and made it a renowned profession.
International Nurses Day2022: Theme
Nurses are educated to understand the complex nature of maintaining health and wellness, and the impact of psychosocial and socioeconomic factors such as poverty, unemployment, and ethnicity. The International Council of Nurses (ICN) has announced the new theme for International Nurses Day 2022 "Nurses: A Voice to Lead – Invest in nursing and respect rights to secure global health" this theme focuses on the need to protect, support, and invest the nursing profession to strengthen health systems around the world
International Nurses Day 2022: Significance
Nurses have traditionally played an important part in people's rehabilitation and well-being all around the world. However, they are rarely treated with the respect that they deserve. As a result, today is set aside to pay them the respect they deserve. Nurses are an enormous amount of knowledge and many diverse skills they spend years perfecting and developing, all the time working in decidedly tough environments where extreme stress is just a part of the job.  Nurses are often the only health professional accessible to many people in their lifetime. So nurses are particularly well placed and often the most innovative in reaching underserved and disadvantaged populations.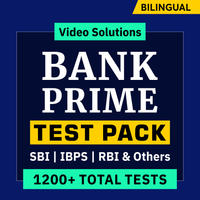 FAQs: International Nurses Day 2022
Q1. What is the history of International Nurses Day?
Ans. Candidates can check the history of International Nurses Day in the above article.
Q2. What is the Them of International Nurse Day 2022?
Ans. The theme of International Nurses Day 2022 is " "Nurses: A Voice to Lead – Invest in nursing and respect rights to secure global health"