Labour Day 2022: Labour Day also known as international workers day, will be celebrated all over the world on the 1st of May 2022. The aim of observing this day is to draw people's attention towards the labour in their countries. The day is observed in many countries and commemorates the sacrifices and struggles of the workers and labour movement. This day is a national holiday in more than in 80 countries. The significance of the day stems back to when American employees began protesting against draconian labour regulations, infringement of workers' rights, bad working conditions, and horrible work hours.
Important Days in May 2022:  Check Here
History of Labour Day
In 1889 an international federation of socialist groups and trade unions designated May 1 as a day in support of workers, in commemoration of the Haymarket Riot in (1886) in Chicago  US, in which a peaceful rally in support of workers led to a violent clash with the police, leading to the deaths more than 30 civilians and some police officers. International workers' day is celebrated in most of the countries on this day public and government offices, schools, and colleges remain closed.
Also Check
LIC Assistant Recruitment 2022: Check Here
IDBI Assistant Manager Recruitment 2022: Check Here
SBI Clerk Notification 2022: Check Here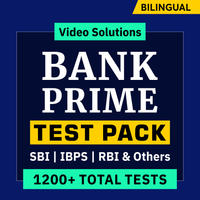 FAQs: Labour Day 2022
Q1. When is Labour Day celebrated?
Ans. Every year on the 1st of May international labour day is celebrated in the world.
Q2. What is the history of International labour day?
Ans. Candidates can check the history of International labour day in the given article.