The Ministry of micro, small and medium enterprises is the apex executive body that formulates and administers the rules, regulations, and laws regarding micro, small and medium enterprises in India. The government of India enacted the MSME development act 2006. In this article we will be looking at the detailed information regarding MSME, so keep reading.
What is MSME?
MSME Full Form:- Micro Small, and Medium Enterprises come under the Ministry of MSME. A lot of initiatives are taken by the Government of India to make sure the proper functioning of the sector as this industry is considered as the backbone of the Indian Economy because majority of the employment is provided under this sector. Ministery Of MSME is a branch of GOI that is solely responsible for the formulation and administration of rules, regulations, and laws related to micro, small and medium enterprises in India and overseas and take all the important decisions related to MSME in order to boost it. In the past as well, there have been a lot of schemes like MSME Loan Schemes which are launched by the Indian Government to flourish as it provides bread and butter to a large section of Indian society. The official website for the MSME Ministry is open for the general public with the link of msme.gov.in MSME is all about enterprises falling in the category of small industries, medium and micro industries. Check all the details regarding MSME Full Form, MSME Meaning, MSME Definition, MSME Loan, How to apply for MSME Loan in this article.
The Finance Minister introduced new changes in the definition for MSME to aid the MSME sector amid the COVID-19 Pandemic outbreak and has introduced criteria of turnover as well in the new definition. We have provided you all the related information to this sector in this article, all the latest changes that have been made are updated in this space.
Reports say there are about 63.05 million micro industries, 0.33 million small, and about 5,000 medium enterprises in the country. Shri A. K. Sharma assumed charge as Secretary, Ministry of Micro, Small and Medium Enterprises in May 2020.
The Ministry of MSME launched CHAMPIONS Portal www.Champions.gov.in which is A Technology-driven Control Room-Cum-Management Information System. This new portal is basically for making the smaller units big by solving their grievances, encouraging, supporting, helping, and handholding. It is a real one-stop-shop solution for the MSME Ministry.
MSME New Definition
Just as the MSME Full form states, the types it includes are- Small, Micro, and Medium
The companies in the small enterprise category should not have an investment of Rs 10 crore either in plant and machinery and turnover of more than 50 crore. Such enterprises are eligible for registering for the MSME status. The medium enterprises which may have investments not more than Rs 50 crore in both plant and machinery and a turnover, not more than 250 crores can apply for MSME registration.
Finally, the micro industries are the ones with less than 1 crore investments both in plant and machinery, and turnover of fewer than 5 crores can apply for registering under the MSME categories.
Revised Classification applicable w.e.f 1st July 2020
Composite Criteria: Investment in Plant & Machinery/equipment and Annual Turnover
Classification
Micro
Small
Medium
Manufacturing Enterprises and Enterprises rendering Services
Investment in Plant and Machinery or Equipment:
Investment in Plant and Machinery or Equipment:
Investment in Plant and Machinery or Equipment:
Not more than Rs.1 crore and Annual Turnover; not more than Rs. 5 crore
Not more than Rs.10 crore and Annual Turnover; not more than Rs. 50 crore
Not more than Rs.50 crore and Annual Turnover; not more than Rs. 250 crore
Revision to MSME Definition announced on May 13, 2020
Micro Units – Enterprises with investment up to INR 10 million (US$132,521), turnover up to INR 50 million (US$662,715)
Small Units- Enterprises with investment up to INR 100 million (US$1.3 million), turnover up to INR 500 million (US$6.62 million)
Medium Units- Enterprises with investment up to INR 200 million (US$2.6 million), turnover up to INR 1 billion (US$13.24 million).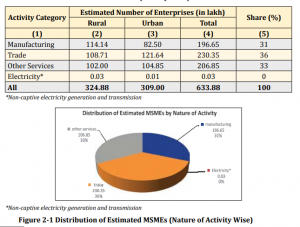 Image credit- MSME Annual Report
MSME Loan Eligibility
To get an MSME Loan, the eligibility criterion will be 
The business needs to be operating for at least six months when applying for the loan

The minimum turnover for approving the loan would be Rs.90,000 three months preceding the loan

The business shouldn't have been blacklisted for even excluded from the SBA finance list

The physical location of the enterprise shouldn't be on the negative location list.
MSME Registration 
The registration can be done online, and it is not a mandatory process. But if you get it done; you can avail a large number of benefits under the schemes that the government has provided for micro, small and medium industries.
Who can apply to MSME?
There needs to be a certain eligibility criterion that is required for applying for an MSME status for the industry you run. The MSME can be got by registering oneself even if you are 

Having proprietorship

Belong to Hindu undivided family

Own a one-person company

Have a limited liability partnership

Have a private limited company

A limited company

Producer company

Any association of persons

Co-operative societies

An undertaking
All the above business entities can get the MSME title. They can be registered as MSME in India.
Types of MSME
As per the annual report published by the Ministry of MSME 2018-19 (which is the latest one available) 31% MSMEs were found to be engaged in Manufacturing activities, while 36% were in Trade and 33% in Other Services. Again out of 633.88 estimated number of MSMEs, 324.88 lakh MSMEs (51.25%) were in rural area and 309 lakh MSMEs (48.75%) were in the urban areas: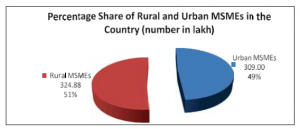 Benefits of MSME
The MSME registered business will be availed several benefits such as
The beneficiaries can avail of bank loans free of collateral. Which will be given under the Credit Guarantee Trust Fund Scheme.

They can avail subsidy on the registration of the patents when applying for one

They also can get exemption of interest on the overdraft they avail from banks

The promotion of the business will also be eligible for a subsidy

These industries will also get protection when the payments are delayed

Concession in the electricity charges

If the company product or service is ISO certified then the charges are reimbursed as well
MSME Registration: Documents Requirement  
The entity that wants to register as an MSME has to submit documents like business address proof, copies of purchase and sale bills, and licenses from regulatory bodies.
Business Address Proof- If you own the entity space then Allotment letter, possession letter, lease deed or property tax receipt is required. In case of municipal license in the business name or in the name of the proprietor, partner or director of the business, no other possession document is required to be submitted. No objection certificate is require in case of rental.
Copies of Sale Bill and Purchase Bill- You will be  required to submit a copy of sale bill which must be related to each end product that it will supply along with a purchase bill  for each raw material that it will purchase.
Partnership Deed/ MoA and AoA: A deed of partnership needs to be submitted if there is a partnership firm. A copy of the Memorandum of Association and Articles of Association, and certificate of incorporation have to be submitted in case of the company.
Copy of Licenses and Bills of Machinery Purchased: There are some of the cases, in which the applicant has to submit a copy of the industrial license which needs to be obtained by giving an application to Govt. of India.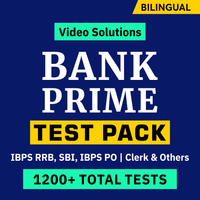 MSME Loan Schemes launched By The Government
Udyog Aadhaar memorandum:  Through this scheme, there is the easy availability of credit, loans, and subsidies from the government. Candidate can register  both ways in the online mode or the offline mode.
Zero Defect Zero Effect: According to this model, there are certain standards to which goods that are manufactured for export have to adhere so that they are not rejected or sent back to India, and to achieve this the government has launched this scheme. In this, those goods which are exported are eligible for some rebates and concessions.
Quality Management Standards & Quality technology Tools: This scheme aims to help help the micro, small and medium enterprises to understand and implement the quality standards that are required to be maintained along with the new technology. Under this scheme, certain activities are conducted to sensitize the businesses about the new technology available through various seminars, campaigns, activities, etc.
Grievance Monitoring System: This scheme aims to help the MSME sector by getting the complaints of the business owners addressed. Under this scheme, any business owners can check the status of their complaints, open them if they are not satisfied with the outcome.
Incubation: This scheme aims to help innovators in the better implementation of their new designs, ideas, or products. Under this scheme, the maximum cost which is around 75% to 80% of the project cost can be financed by the government.
Credit Linked Capital Subsidy Scheme: This scheme aims to help the MSME sector as new technology is provided to the business owners to replace their old and obsolete technology to get the better yield along with this a capital subsidy is given to the business to upgrade and have better means to do their business.
Women Entrepreneurship: This scheme aims to target especially women who want to start their own business as a career or means of living. The government provides everything from capital, counseling, training, and delivery techniques to these women so that they manage their business and expand it.
FAQs: MSME Full Form 
Q. What is MSME Full Form?
Ans. MSME Full Form is Micro, Small, and Medium Enterprises.
Q. How can an enterprise avail MSME loan scheme?
Ans. If an enterprise falls into the eligibility criteria for MSME they'll be eligible for the MSME Loan as well.
Q. How to apply for an MSME loan?
Ans. Proprietorships, Hindu Undivided Family, Partnership Firm, One Person Company, Limited Liability Partnership, Private Limited Company, Limited Company, Producer Company, any association of persons, co-operative societies, or any other undertaking.
Q. Who is eligible for MSME loan Scheme?
Ans. 1.) business that has been in operations for more than 6 months, 2.) minimum turnover of ₹ 90,000 or more in the 3 months preceding the loan application, 3.) business should not fall under the blacklisted/excluded list for SBA finance.
Q. Under which Ministry does MSME come?
Ans. MSME comes under Ministry of Micro, Small and Medium Enterprises.