Daily GK updates are incorporated with the important news that made the current affairs headlines for banking or other competitive exams. Daily GK Update is the complete bag of important news that is held all day long. One should have complete knowledge about banking terms, current affairs news, etc. So, here is the GK update for 01st  November 2022 to help you prepare the Current affairs part. After reading this section, you can successfully attempt Current Affairs Quiz. 
Here is the Daily GK Update of the 01st November 2022 covering the following news headlines: World Vegan Day, French Open 2022 Badminton, Rajyotsava awards, SKOCH award 2022, ASEAN-India Start-up Festival. 
Top 18 Daily GK Updates: National & International News 
Here is providing below the top 18 important Daily General Knowledge 2022 updates with national & international news.
International News
1. India to Contribute $500,000 For UN Trust Fund For Counter-Terrorism
Brazil's electoral authority said that Luiz Incio Lula da Silva of the leftist Worker's Party defeated incumbent Jair Bolsonaro to become the country's next president.
With 98.8 per cent of the votes tallied in the runoff vote, da Silva had 50.8 per cent and Bolsonaro 49.2 per cent, and the election authority said da Silva's victory was a mathematical certainty. Da Silva's inauguration is scheduled to take place on January 1, 2023.
Da Silva the country's former president from 2003-2010 has promised to restore the country's more prosperous past, yet faces headwinds in a polarised society. His victory marks the first time since Brazil's 1985 return to democracy that the sitting president has failed to win reelection. His inauguration is scheduled to take place on January 1.
Important takeaways for all competitive exams:
Capital: 

Brasilia;

Currency: 

Brazilian real.
States News
2. Chief Minister Yogi Adityanath inaugurates north India's first data centre at Greater Noida 
Uttar Pradesh Chief Minister Yogi Adityanath has inaugurated North India's first hyper-scale data centre Yotta Yotta D1 built at the cost of Rs 5,000 crore and spread over an area of 3,00,000 square feet at the upcoming Data Centre Park in Greater Noida.
Memorandums of Understanding worth Rs 39,000 crore were also signed between the Yogi Government and Hiranandani Group to be spent on projects in the next five years on the occasion.
The data centre will increase the data storage capacity of the country, which until now stood at two percent only despite the fact that 1.5 billion mobile phones and 650 million internet users in the world are from India using 20 per cent of data. Yet for storage of data, we had to look for centres abroad.
Important takeaways for all competitive exams:
Uttar Pradesh Governor

:

 

Anandiben Patel;

Uttar Pradesh Capital

:

 

Lucknow (Executive Branch);

Uttar Pradesh Chief Minister

:

 

Yogi Adityanath.
3. Maharashtra government to set up Cyber Intelligence Unit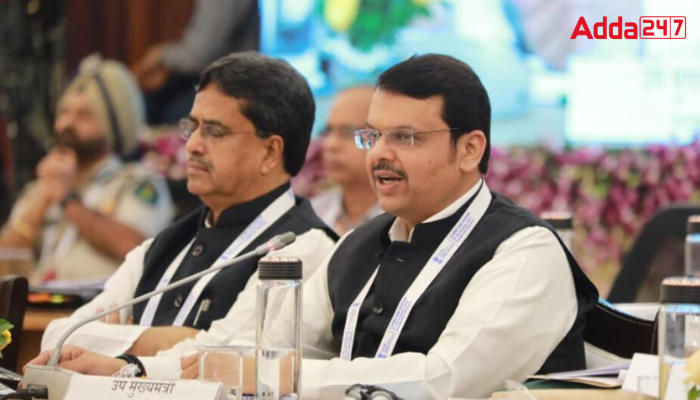 Maharashtra Deputy Chief Minister and Home Minister Devendra Fadnavis informed that a dedicated cyber intelligence unit will be set up in Maharashtra to curb cyber and financial crimes.
The meeting was held under the Chairmanship of Union Home Minister Amit Shah. It was a two-day contemplation camp of Home Ministers and Director Generals of Police of various states across the country organized at Surajkund in Haryana. 
The meeting was addressed by Prime Minister Narendra Modi and he discussed many issues of national security.
Devendra Fadnavis informed that the Cyber Intelligence Unit will be a dedicated single platform, through which a global model will be created to curb cybercrime.
Through this platform Government and Private banks, financial institutions, Social media institutions, regulatory bodies, cyber police, and technicians will be united.
The platform will serve as a dynamic response system and make more use of modern technology.
4. UP's Ranipur Tiger Reserve Becomes 53rd Tiger Reserve of India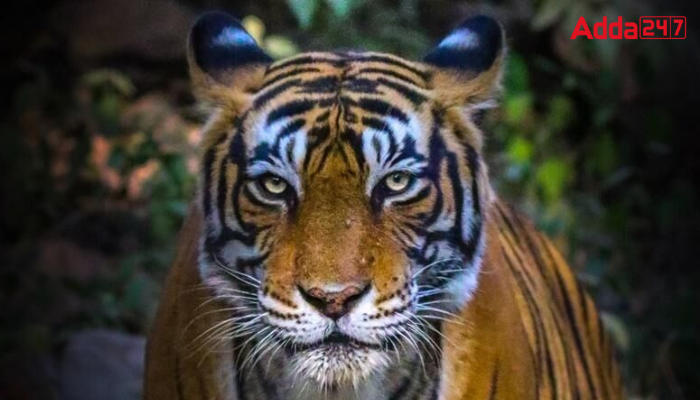 Uttar Pradesh is set to have its fourth Tiger Reserve and 53rd tiger reserve in India. The tiger reserve is spread across over 529.36 sq km out of which the core area is 230.32 sq km and the buffer area is 299.05 sq km.
Union Minister for Environment, Forest, and Climate change Bhupendra Yadav confirmed the development.
The UP government also approved the notification of the Ranipur Wildlife Protection Act 1973.
Chief Minister Yogi Adityanath has also decided to establish the Ranipur Tiger Conservation Foundation along with sanctioning of requisite posts.
Appointments News
5. IFS Rajesh Ranjan named as next Indian envoy to Ivory Coast
Indian Foreign Service officer, Dr Rajesh Ranjan has been appointed as the next Indian Ambassador to the West African nation of Cote d'Ivoire or Ivory Coast. Dr Rajesh Ranjan is currently posted as the High Commissioner of India to the Republic of Botswana.
Dr Ranjan holds a PhD degree in Economics (Public Finance) from Allahabad University. Dr Rajesh Ranjan was Director in the Americas Division at the Ministry of External Affairs (15 July 2016-23 March 2018) and he handled issues related to India's relations with US and Canada.
Important takeaways for all competitive exams:
Ivory Coast Capital: Yamoussoukro;
Prime Minister of Ivory Coast: Patrick Achi;
Ivory Coast Currency: West African CFA franc;
Ivory Coast President: Alassane Ouattara.
6. Dharmendra Pradhan signs MoU with FIFA and AIFF for Football4Schools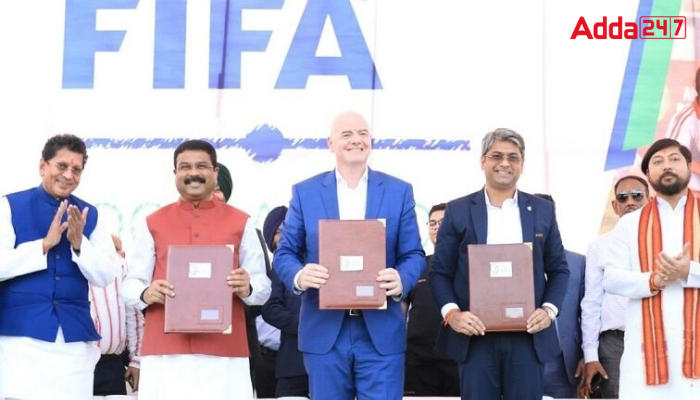 Union Education and Skill Development & Entrepreneurial Minister Shri Dharmendra Pradhan signed an MoU with FIFA and the All India Football Federation for the 'Football4Schools' initiative in India. FIFA President, Mr. Gianni Infantino, and President, of All India Football Federation, Shri Kalyan Chaubey signed MoU on behalf of the respective organizations.
The event was felicitated by the Minister of State, Ministry of Home Affairs and Youth Affairs and Sports, Shri Nitish Pramanik, Minister for School Education and Marathi Language- Maharastra Shri Deepak Kesarkar, Commissioner, Nayodaya Vidyalaya Samiti Shri Vinayak Garg and officials of All India Football Federation.
Banking News
7. What Is Digital Rupee, RBI launches Its First Pilot Project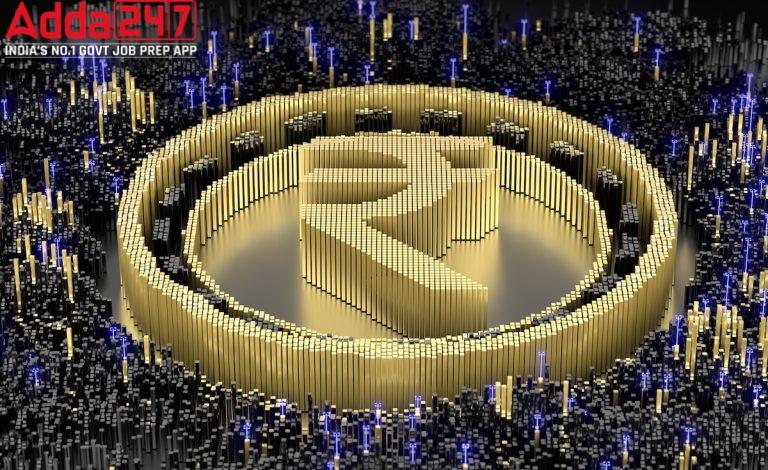 The Reserve Bank of India (RBI) will commence pilot launches of the digital rupee from November 1. It has identified nine banks for participation in the pilot launch. They are the State Bank of India, Bank of Baroda, Union Bank of India, HDFC Bank, ICICI Bank, Kotak Mahindra Bank, Yes Bank, IDFC First Bank, and HSBC.
A Central Bank Digital Currency (CBDC) or Digital Rupee

is a digital form of currency notes issued by a central bank.

Digital currency or rupee is an electronic form of money

, that can be used in contactless transactions.

Presenting Union Budget 2022, Finance Minister Nirmala Sitharaman

announced that the Reserve Bank of India (RBI) would be rolling out its digital currency soon.
Ranks and Reports News
8. India's Defence Ministry Is World's Biggest Employer: 'Statista' report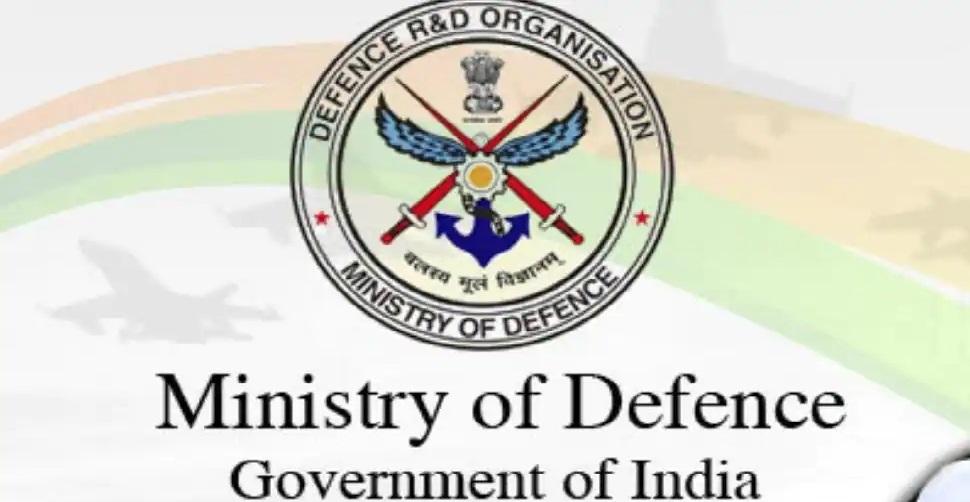 India's Ministry of Defence is the world's biggest employer with 2.92 million people, which includes combined active service personnel, reservists and civilian staff, according to a report in 'Statista'.
A touch ahead of the United States equivalent, the Department of Defense. Statista is a Germany-based private organisation that provides data and statistics about various issues worldwide.
According to Stockholm International Peace Research Institute (SIPRI), the five largest spenders in 2021 were the United States, China, India, the United Kingdom and Russia, together accounting for 62 per cent of expenditure. The total global military expenditure reached USD 2113 billion in 2021.
9. 103 million People Forcibly Displaced Worldwide, Reveals UNHCR Report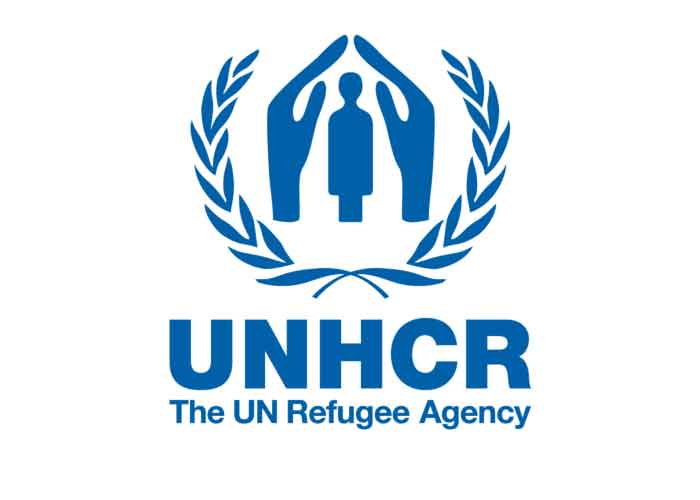 The number of people forcibly displaced from their homes due to persecution, conflict, violence, human rights violations and events seriously disturbing public order globally surged to 103 million in the first half of 2022, meaning that one in 77 people on Earth is forcibly displaced, the UNHCR said in Geneva.
According to the report, the total number of refugees and people in need of international protection worldwide rose by 24 per cent from 25.7 million at the end of 2021 to 32 million by mid-2022. At the end of June this year, more than half (56 per cent) of all refugees were Syrian, Venezuelan or Ukrainian.
10. WHO Global TB Report 2022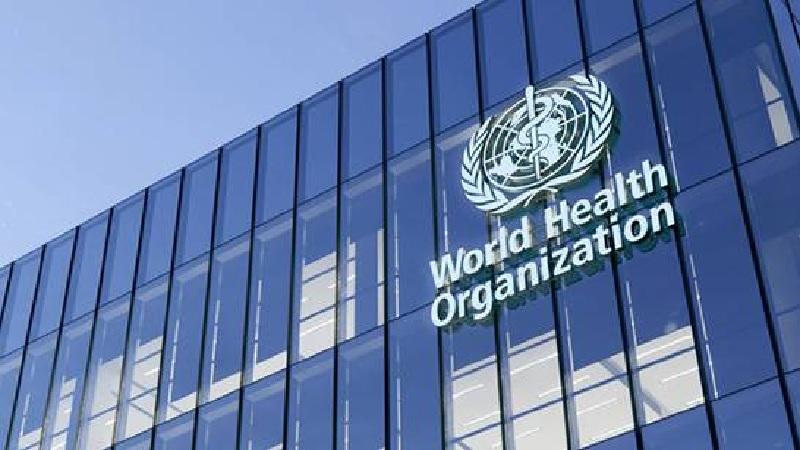 The WHO released the Global TB Report 2022 on October 27, 2022. The Report notes the impact of the COVID-19 pandemic on the diagnosis, treatment and burden of disease for TB all over the world.
The Ministry of Health and Family Welfare has taken note of the WHO Global TB Report 2022, and  clarified that India has performed far better on major metrics as compared to other countries over time.
India's TB incidence for the year 2021 is 210 per 100,000 population – compared to the baseline year of 2015 (incidence was 256 per lakh of population in India); there has been an 18% decline which is 7 percentage points better than the global average of 11%.
These figures also place India at the 36th position in terms of incidence rates i.e. from largest to smallest incidence numbers.
Summits and Conferences News
11. 1st ASEAN-India Start-up Festival 2022 inaugurated in Indonesia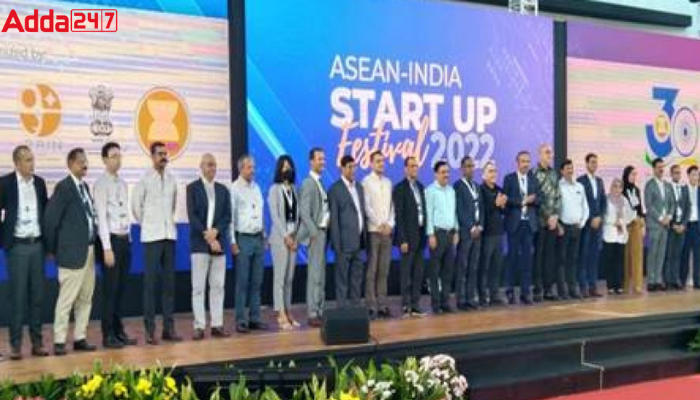 The 1st ASEAN-India Start-up Festival (AISF) was inaugurated by Dr. Srivari Chandrashekhar, Secretary, Department of Science and Technology on 27th October 2022 in Bogor, Indonesia.
The inaugural event was felicitated by Mr. Satvinder Singh, Deputy Secretary General for ASEAN Economic Community, and Ambassador, Mr. Jayant Khobragde, Indian Mission to ASEAN (IMA).
Deputy Secretary General for ASEAN Economic Community, Satvinder Singh highlighted that ASEAN has a vibrant and promising start-up ecosystem.
In 2021, 25 new unicorns in ASEAN were included with their combined valuation at USD 55.4 billion.
The 1st ASEAN-India Start-up Festival will further strengthen the ASEAN-India cooperation to accelerate the start-up economy.
Awards News
12. West Bengal's Lakshmir Bhandar scheme bags the SKOCH Award 
The West Bengal government's Lakshmir Bhandar scheme has bagged the SKOCH award in the women and child development category. The award is a recognition for the government as well as the nearly two crore women of the state who have been empowered by the scheme.
Instituted in 2003, the SKOCH Award is given for good governance, inclusive growth, excellence in technology and applications, change management, corporate leadership, corporate governance, citizen services delivery, capacity building and empowerment among others.
Important Takeaways For All Competitive Exams:
West Bengal Governor:  La. Ganesan;
Chief Minister of West Bengal: Mamata Banerjee.
13. K Sivan, among 67 to receive Rajyotsava awards by Karnataka awards
Former ISRO Chairman K Sivan, actors Dattanna, Avinash and Sihi Kahi Chandru are among 67 personalities who will be awarded Rajyotsava Award this year, by the Karnataka government. The award, carrying a cash prize of Rs 1 lakh, a gold medal and a citation, will be distributed on November 1, the state formation day.
This is the first time that the Karnataka government formed an expert committee to identify achievers from various fields for the awards given on November 1. Previously, the selection was made from a list of applicants. There has been criticism from some sections that awards are given to those with affiliations to the BJP and right-wing groups.
To read the complete list of winners: Click Here
Sports News
14. French Open 2022 Badminton: Satwiksairaj Rankireddy and Chirag won men's doubles title
India's Satwiksairaj Rankireddy and Chirag Shetty clinched the French Open Super 2022 badminton tournament men's doubles title after defeating Chinese Taipei's Lu Ching Yao and Yang Po Han in straight games 21-13, 21-19 in the final, in Paris.
With this, Satwik and Chirag's also won their first-ever super 750 and second BWF World Tour title this year. This was their fourth BWF World Tour title, but the previous three were lower-tier tournaments.
Their first, the Hyderabad Open 2018, was a Super 100 tournament while the Thailand Open 2019 and India Open 2022 were both Super 500 events.
Important Days
15. World Vegan Day observed on 01st November
World Vegan Day is celebrated every year on November 1 to encourage people to follow the vegan lifestyle and spread awareness about veganism.
The day is dedicated to the practice of abstaining from use of animal products and exploitation of animals. All across the world, World Vegan Day is celebrated a day after Halloween. Halloween falls on October 31, and a day after is celebrated as World Vegan Day to advocate the benefits of avoiding and banning the exploitation of animals, extending our love and care to other species and the natural environment.
According to World Vegan Day, this year's theme will be based on the animal rights-focused campaign 'Future Normal'.
Important takeaways for all competitive exams:
Vegan Society Founded

:

 

November 1944;

Vegan Society Founders

:

 

Donald Watson, Elsie Shrigley.
Obituaries News
16. 'Steel Man of India' Jamshed Irani passes away at 86
Jamshed J Irani, also known as the "Steel Man of India", passed away aged 86 at Tata Main Hospital in Jamshedpur.
He was born on June 2, 1936, in Nagpur to Jiji Irani and Khorshed Irani, Irani completed his BSc from Science College, Nagpur in 1956 and M.Sc in Geology from Nagpur University in 1958. Irani retired from the Board of Directors at Tata Steel in June 2011.
17. Assam's eminent artist Neel Pawan Baruah passes away
Assam's eminent artist, Neel Pawan Baruah has passed away after a prolonged illness. He was 84. Baruah was born in Jorhat to Assam's eminent poet Binanda Chandra Baruah, popularly called 'Dhwani Kobi', and Labanya Prava Baruah.
An alumnus of Santiniketan's Kala Bhawan, Baruah was a versatile artist with his oeuvre ranging from painting, pottery, mask-making and writing poetry.
Miscellaneous News
18. Chenab White Water Rafting Festival starts at Shibnote, J&K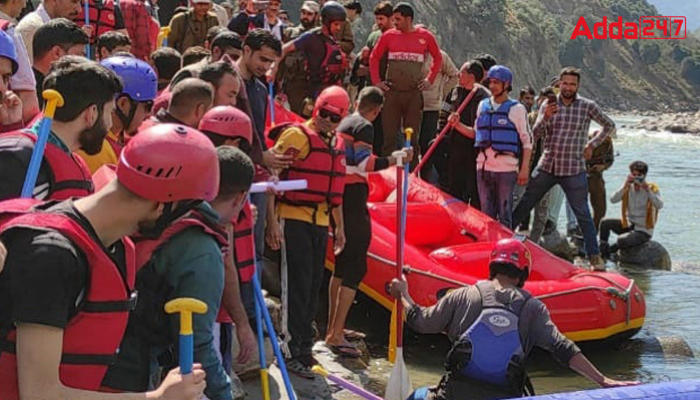 Chenab White Water Rafting Festival was inaugurated by Deputy Commissioner Doda Vishesh Paul Mahajan and SSP Doda Abdul Qayoom at the Shibnote area of Prem Nagar.
The Chenab White Water Rafting Festival aims to promote adventure tourism around the year in the Doda district. The district administration started Chenab White Water Rafting Festival under 'Back to Village Phase-4'.
The first day of the Chenab White Water Rafting Festival was filled with enthusiasm and a huge number of participants. The festival has got an overwhelming response from the people of the district wherein more than 1000 people attended the event and about 2000 participated in the event.
01st November | Current Affairs 2022 | Current Affairs Today | Current Affairs by Ashish Gautam

All the Best BA'ians for the Bank exam!