Daily GK updates are incorporated with the important news that made the current affairs headlines for banking or other competitive exams. Daily GK Update is the complete bag of important news that is held all day long. One should have complete knowledge about banking terms, current affairs news, etc. So, here is the GK update for 01st September 2022 to help you prepare the Current affairs part. After reading this section, you can successfully attempt Current Affairs Quiz. 
Here is the Daily GK Update of the 01st September 2022 covering the following news headlines: JK Ecop, National Nutrition Week, All India Railway C'ships, Reliance Industries, Aadhaar Ventures India Ltd, Mahila Nidhi, University Grants Commission.


Top 20 Daily GK Updates: National & International News 
Here is providing below the top 20 important Daily General Knowledge 2022 updates with national & international news.
National News
1. Indian Railway installed 'Meghdoot' machines at Mumbai stations 
Indian Railways have set up 'Meghdoot' machines at Dadar, Thane and other stations of the Mumbai Division. The unique 'Meghdoot' machines use innovative technology to convert water vapour in the air into potable water.
The contract for setting up 17 'MEGHDOOT', Atmospheric Water Generator Kiosks' over Mumbai Division of Central Railway under NINFRIS policy for a period of 5 years has been awarded to Maithri Aquatech Pvt Ltd.
An Atmospheric Water Generator (AWG) is a device that extracts water from ambient air. The technology utilizes the science of condensation to extract water vapour from the surrounding atmosphere. Maithri Aquatech's MEGHDOOT – AWG uses innovative technology to convert water vapour in the air into fresh and clean drinking water".
2. University Grants Commission to launch 'e-Samadhan' portal for resolving grievances
University Grants Commission (UGC) will now monitor and resolve all grievances of students and staff in varsities through a centralised portal called `e-Samadhan`.
This platform ensures transparency, prevents unfair practices in Higher Education Institutions and provides a time-bound mechanism for redressal of grievances, according to the UGC. The commission has merged its existing portals and helplines except for the anti-ragging helpline and developed the new portal.
Important takeaways for all competitive exams:
University Grants Commission Founded: 1956;
University Grants Commission Headquarters: New Delhi;
University Grants Commission Chairman: Mamidala Jagadesh Kumar.
States News
3. Rajasthan govt introduce 'Mahila Nidhi' to help women entrepreneurs
Rajasthan Chief Minister Ashok Gehlot has launched 'Mahila Nidhi', a loan scheme for the social and economic development of women through loans.
Under the scheme, apart from everyday necessities, easy credit will be available to women for business expansion and starting new businesses.
In the budget 2022-23, the government said it will establish 'Mahila Nidhi' through Rajasthan Rural Livelihood Development Council. Rajasthan is the second state in the country after Telangana, where Mahila Nidhi has been established.
Important takeaways for all competitive exams:
Rajasthan Governor: Kalraj Mishra;
Rajasthan Capital: Jaipur;
Rajasthan Chief Minister: Ashok Gehlot.
Appointments News
4. IFS Nagesh Singh named as India's ambassador to Thailand
An Indian Foreign Service officer of the 1995 batch, Nagesh Singh has been appointed as India's next ambassador to Thailand. He will replace the incumbent ambassador Suchitra Durai.
Bilateral relations between India and Thailand continued to strengthen during 2021, marked by cooperation at regional and sub-regional levels within the framework of ASEAN, Mekong Ganga Cooperation and BIMSTEC as well as at other multilateral fora.
Nagesh Singh is a 1995 batch officer of the Indian Foreign Service (IFS) who has served as Consul General of India in Atlanta. He holds a master's degree from the Delhi School of Economics.  He is presently working as a Joint Secretary in the Ministry of External Affairs.
Important takeaways for all competitive exams:
Thailand Capital: Bangkok;
Thailand Currency: Thai baht;
Thailand Prime Minister: Prayut Chan-o-cha.
Agreements News
5. Andhra Pradesh signs MoU with Parley for the Oceans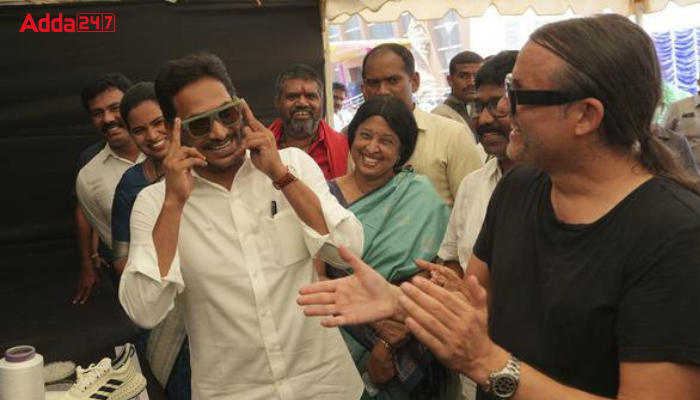 Andhra Pradesh government has signed a Memorandum of Understanding with the 'Parley for the Oceans', a U.S.-based company that works for plastic-waste management.
 The MoU was signed under the presence of Chief Minister of Y.S. Jagan Mohan Reddy and an event was held at the AU Convention Centre in Vishakhapatnam.
The program also brings employment for more than 20,000 locals with a minimum of at least ₹16,000 per month.
The recycling and upcycling of plastic waste will be done in the "Parley Super Hubs" set up by the Parley for the Oceans.
The MoU between Andhra Pradesh and Parley for the Oceans aims to improve the sanitation and waste management system and deploy AIR (Avoid Intercept & Redesign) plastic stations in 500 places.
6. Tata Steel and Punjab govt inked an MoU to establish steel facility in Ludhiana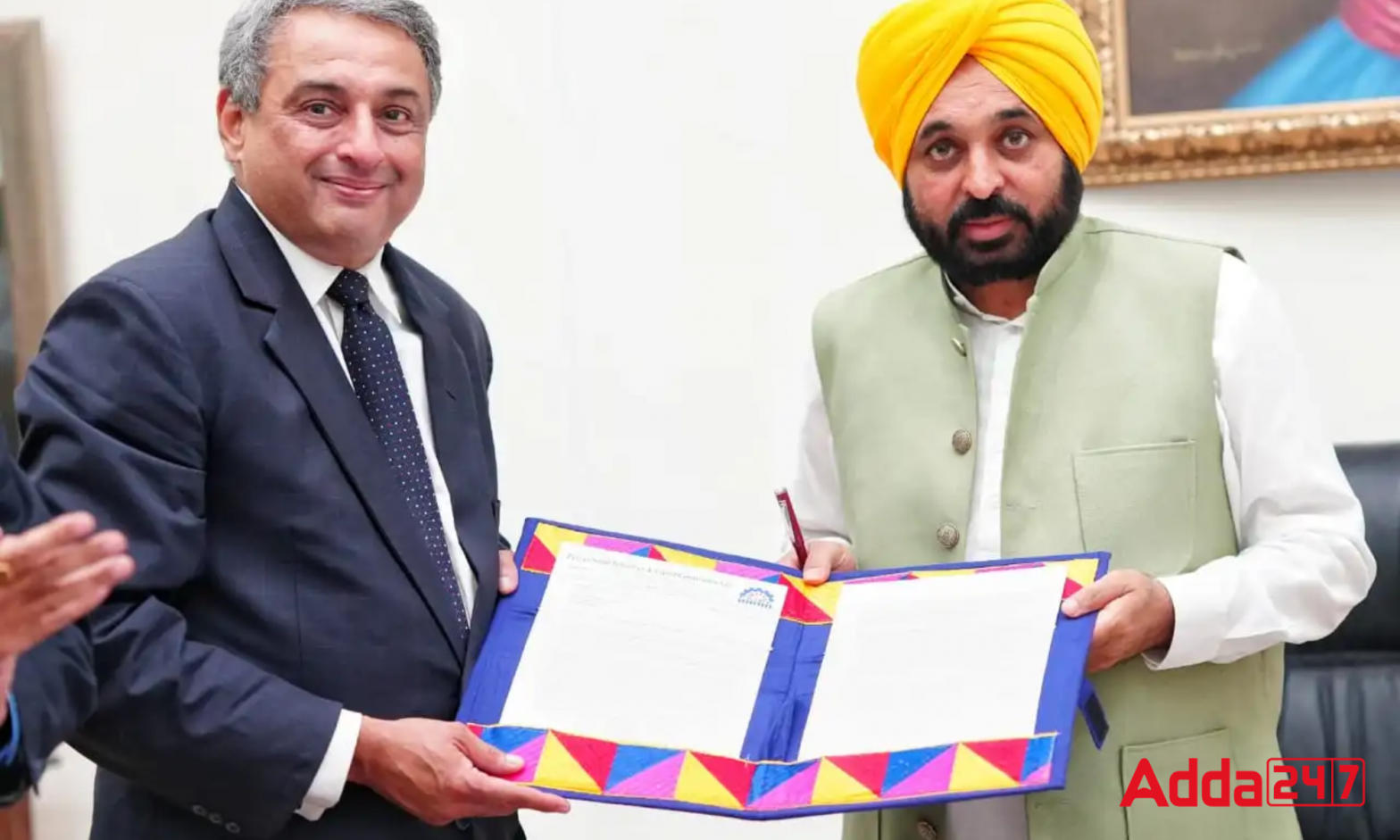 Tata Steel and Punjab Govt signs an MoU: The Tata steel company and the Punjabi government have agreed to establish a 0.75 million tonne per year (MnTPA) long products steel facility with an electric arc furnace (EAF) powered by scrap.
Tata Steel's decision to build the greenfield facility at Kadiana Khurd in Ludhiana's Hitech Valley is a part of the company's commitment to investing in a circular economy and switching to low-carbon steel making through steel recycling.
According to the company, it is a step toward its objective of having Net Zero carbon emissions by 2045.
Tata Steel's flagship retail brand, "Tata Tiscon," would be produced by the cutting-edge EAF-based steel mill, allowing the corporation to significantly expand its market share.
The Tata Group's investment in Punjab's steel industry will spur industrial development in the province.
7. ICICI Bank and NMDFC ink an Agreement for development of banking software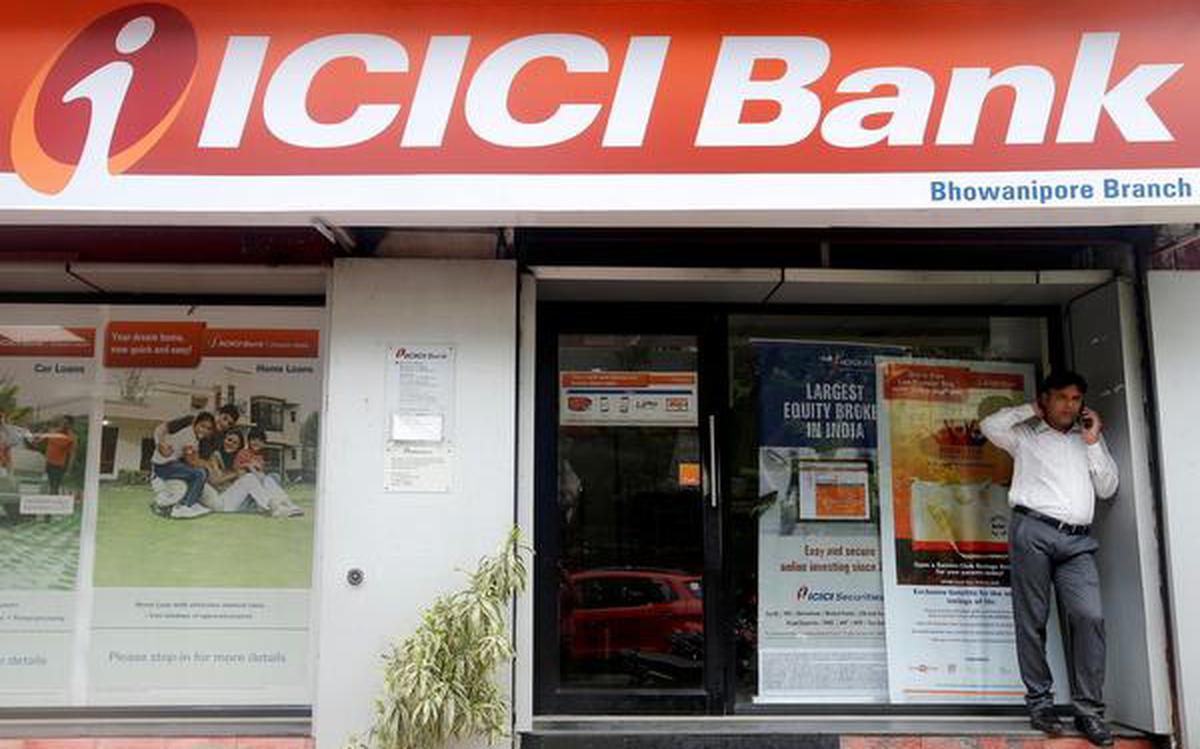 ICICI Bank and NMDFC ink an Agreement: The National Minorities Development and Finance Corporation (NMDFC) announced that it had entered into an agreement with ICICI Bank for the creation of mobile applications and financial accounting software.
According to a formal announcement, ICICI Bank will develop, construct, and deploy the application for NMDFC in addition to giving source code and executable database data, among other things.
The Memorandum of Understanding (MoU) calls for the creation of loan accounting software for the receipt and processing of loan applications as well as the accounting of beneficiary repayments, as well as financial accounting software for NMDFC and State Channelizing Agencies (SCAs).
Economy News
8. Aadhaar Ventures fined by SEBI for violating industry standard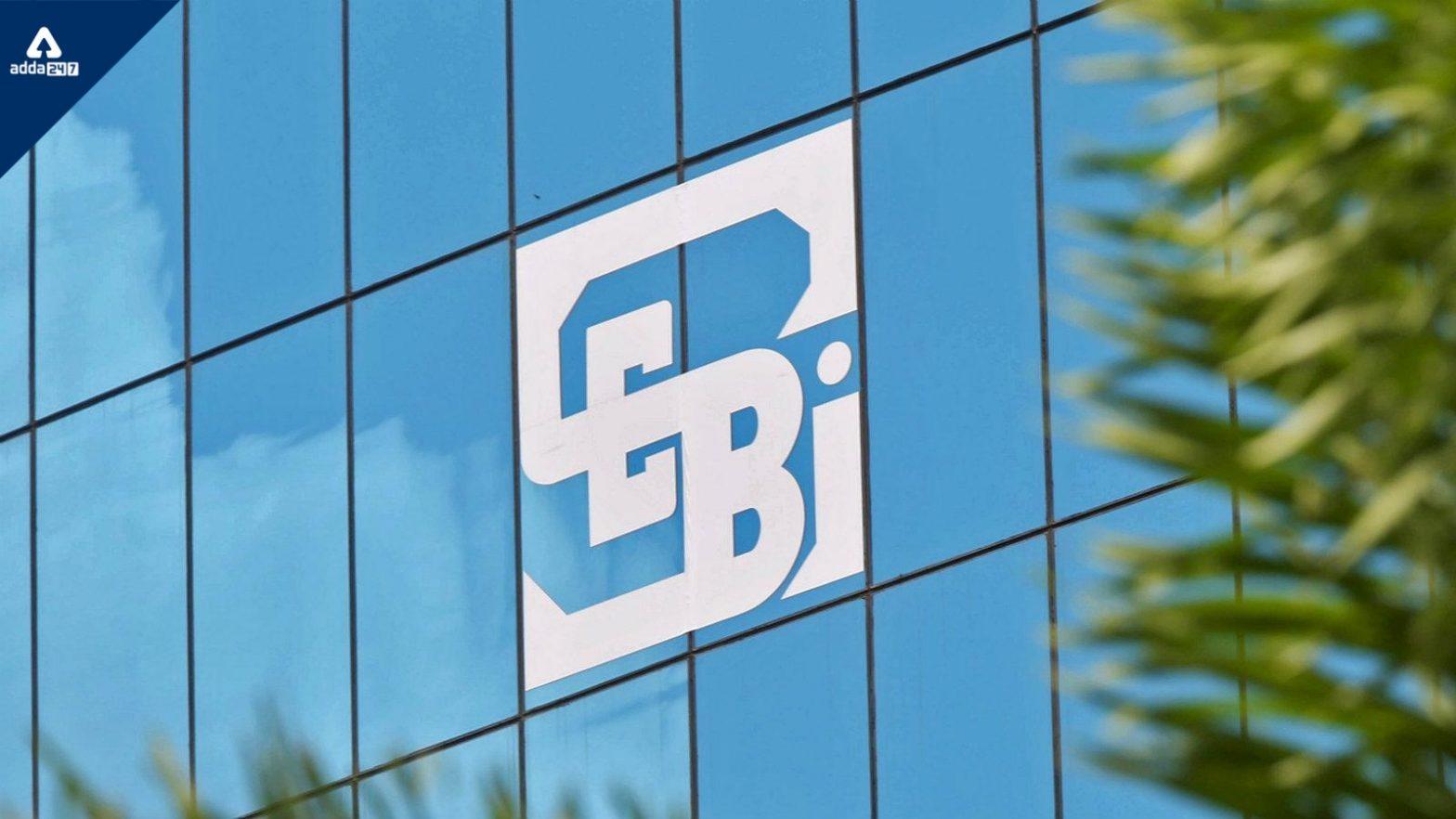 Aadhaar Ventures India Ltd. (AVIL) and its directors were fined a total of Rs 25 lakh by the capital markets regulator SEBI for breaking the listing requirements and insider trading laws.
Aadhaar Ventures India Ltd. (AVIL), its directors Jils Raichand Madan, Somabhai Sunderbhai Meena, and Jyoti Munver, and the regulator each received a fine of Rs. 10 lakh (to be paid jointly and severally) for disclosure violations.
It fined Aadhaar Ventures India Ltd. (AVIL) and Meena Rs. 5 lakh (to be paid jointly and severally) for breaking the rules on insider trading.
9. SBI Report: India's GDP growth in Q1 of FY23 anticipated to be 15.7%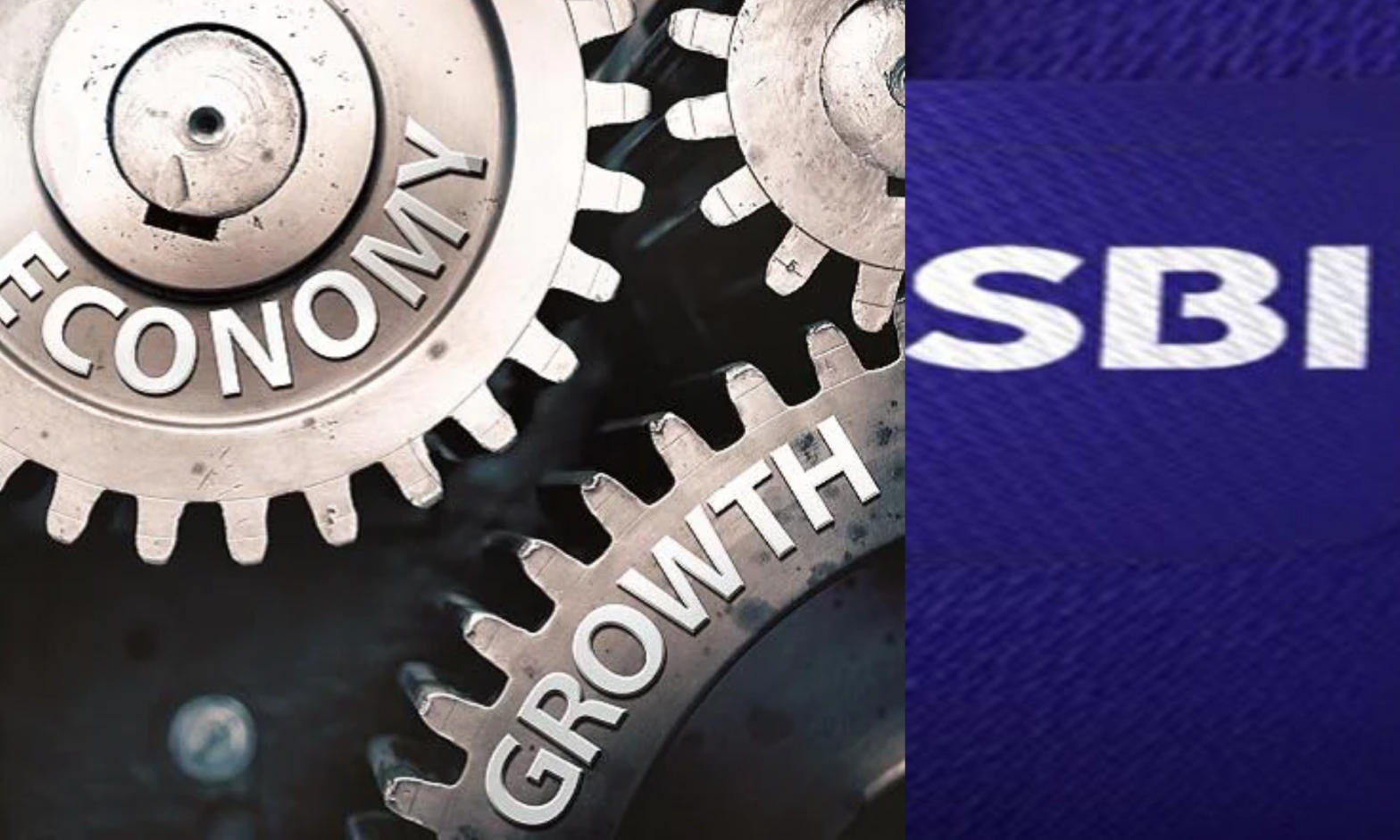 India's GDP Growth in Q1 of FY23: India's GDP is expected to rise by 13% in Q1 FY23, according to rating agency ICRA, 15.7% in Q1 FY22, and 16.2% in Q1 FY23, according to State Bank of India (SBI Report). Even though the gross domestic product (GDP) data for the April–June 2022 quarter (August 31), analysts' growth projections range from 13% to 16.2%.
India's GDP growth in the first quarter of the current fiscal year 2022–23 (India's GDP growth in Q1 of FY23) is anticipated to increase by 13% due to a low base and a strong recovery in the contact-intensive sectors as a result of increased vaccination coverage.
Business News
10. Reliance Industries to build world's largest carbon fibre plant
Reliance Industries chairman Mukesh Ambani has announced to build of India's first and one of the world's largest Carbon Fibre plants at Hazira, Gujarat.
The plants will have a capacity of 20,000 MTPA based on Acrylonitrile feedstock.
Overall, in the Oil to Chemical segment (O2C), Ambani Ambani announced an investment of Rs 75,000 crore over the next five years to expand capacities in existing and new value chains.
These value chains are – Polyester value chain, Vinyl chain, and New Materials. The first phase of the plant will be completed in 2025.
Important takeaways for all competitive exams:
Reliance Industries Limited (RIL) Founded: 8 May 1973;
Reliance Industries Limited (RIL) Founder: Dhirubhai Ambani;
Reliance Industries Limited (RIL) Headquarters: Mumbai, Maharashtra;
Reliance Industries Limited (RIL) CMD: Mukesh Ambani;
Reliance Industries Limited (RIL) Director: Nita Ambani.
Ranks and Reports News
11. Cybercrime Against Women up 28% Since 2019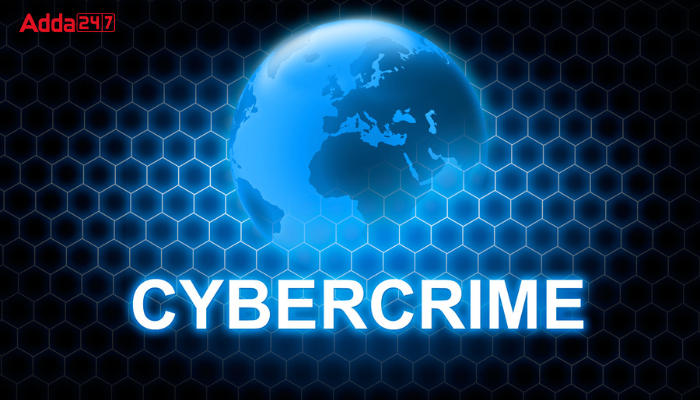 The number of cybercrimes has climbed up to 18.4 percent in 2021 and there is a rise of 28 percent of such cases against women in the report released by the National Crime Records Bureau.
Cybercrime against women includes cyber-threatening and blackmailing, cyber pornography, posting obscene material, stalking, defamation, morphing, etc.
The top five states that account for 61 percent of the share in Cybercrimes against women are Karnataka at number one with 2,243 cases in 2021, Maharashtra with 1,687 cases, and Uttar Pradesh with 958 cases.
Telangana accounts for the highest share of all cybercrimes including cyber crime against women, which has increased to 282 percent from 2,691 in 2019 to 10,303 in 2021.
12. NCRB published a report titled Accidental Deaths & Suicides in India 2021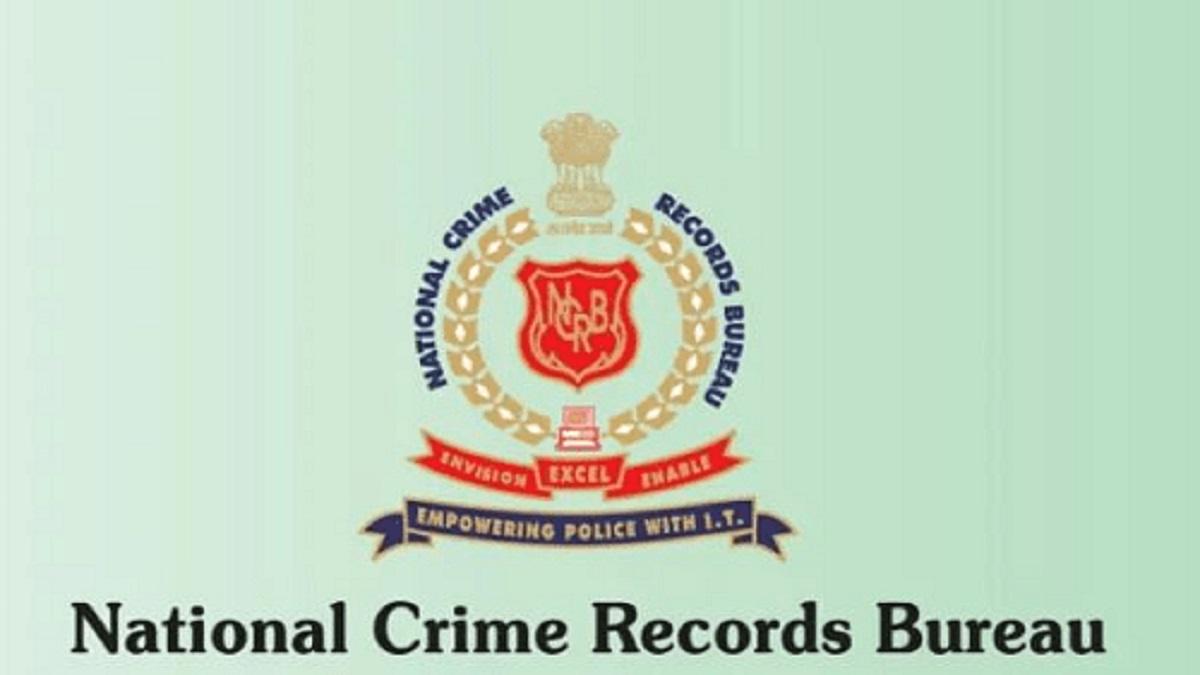 The National Crime Records Bureau (NCRB) released a Accidental Deaths & Suicides report, as per the number of suicide-related deaths in India reached an all-time high in 2021.
As per the information on accidental fatalities and suicides given by the National Crime Records Bureau (NCRB) in Accidental Deaths & Suicides, this number was around 1.39 lakh in 2019.
The suicide rate, or the number of suicide-related deaths per one lakh people, was 12 in 2021.
This is the highest rate of suicide-related deaths since 1967, the first year for which statistics is available. Up until this point, 11.3 suicides per 100,000 people have been recorded.
The year 2010 had the highest reported suicide rate in the nation up until this point (11.3), as per Accidental Deaths & Suicides report.
Sports News
13. New Zealand's Colin de Grandhomme retires from international cricket
New Zealand all-rounder Colin de Grandhomme has announced his retirement from international cricket. The 36-year-old cricketer made his decision after discussions with the country's cricket board and hence, has been released from his central contract.
In the 2019 ICC Cricket World Cup, he starred with a 47-ball 60 in a pulsating victorious chase against South Africa, scored 64 against Pakistan, and bowled superbly in the final against England, taking one for 25 off his 10 overs.
14. Amlan Borgohain breaks 100m national record at All India Railway C'ships
Amlan Borgohain, who holds the 200m national record, has now added the 100m record to his name.
The 24-year-old from Assam clocked 10.25s (wind speed +1.8, legal) to break the six-year-old national record of Amiya Kumar Mallick (10.26s) at the 87th all-India inter-Railway athletics championships in Rae Bareli, Uttar Pradesh.
He is the reigning national champion in the 100m and 200m. Amlan Borgohain holds the 200m national record of 20.52s, set in April this year at the Federation Cup.
15. Former Leg Spinner Rahul Sharma Announced Retirement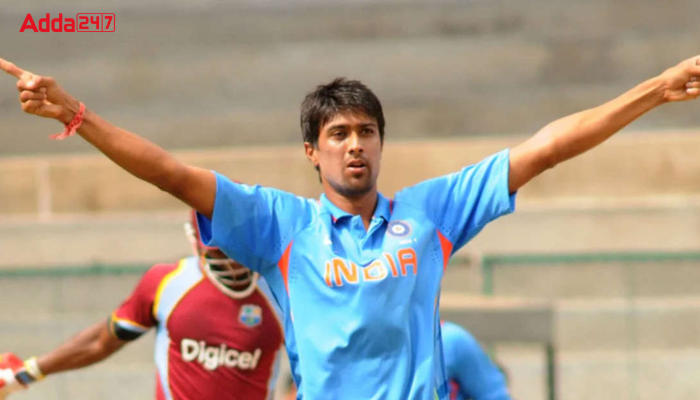 Indian Spinner Rahul Sharma has announced retirement from international and domestic cricket. In 2011, the tall leg-spinner came into the limelight where he represented Pune Warriors in IPL.
Rahul Sharma made his ODI debut against West Indies in 2011 under Virendra Sehwag's Captaincy. He made his T20 debut in 2012 against Australia under the Captaincy of MS Dhoni. Later that year, he played his final series on the Sri Lanka tour. The former cricketer wrote an emotional post on his retirement from all forms of cricket.
Important Days
16. National Nutrition Week 2022: 1st to 7th September
In India, the first week of September every year is celebrated as National Nutrition Week. The week is observed every year from September 1-7.
The purpose of this week is to raise awareness among the general public about the value of healthy eating practices and proper nutrition for upholding a healthy lifestyle.
The government launches programmes to promote nutrition awareness throughout this week.
The theme for this year is Celebrate a "World of Flavors". Every year, as part of National Nutrition Week, the government also introduces a special theme that focuses primarily on that year's theme.
Miscellaneous News
17. Delhi Chief Minister Kejriwal launched virtual school
Delhi Chief Minister Arvind Kejriwal has launched a virtual school and students from across the country will be eligible for admission. The application process for the Delhi Model Virtual School (DMVS) began on August 31.
The school is for Classes 9-12. Admission to the schooling platform will be open for students across India and they will also be prepared by experts for entrance exams like NEET, CUET and JEE along with skill-based training.
The first virtual school in the country will prove to be a milestone in the education sector. The classes will be online and recorded lectures will also be uploaded online.
This school is inspired by virtual classes that had been necessitated due to the COVID-19 pandemic.
18. Jammu and Kashmir Police launched online Mobile app 'JK Ecop'
The Jammu & Kashmir Police has launched an online Mobile application "JK Ecop". The App enables the common citizens to use a host of services ranging from registering a complaint to downloading a copy of an FIR.
A citizen can also make requests like obtaining a character certificate, employee verification, or tenant verification through this App. Details about missing persons and unidentified dead bodies etc. can also be obtained through this portal.
Important takeaways for all competitive exams:
Jammu and Kashmir Lieutenant Governor: Manoj Sinha.
19. Railways top CVC's list for rejecting directives to punish corrupt officers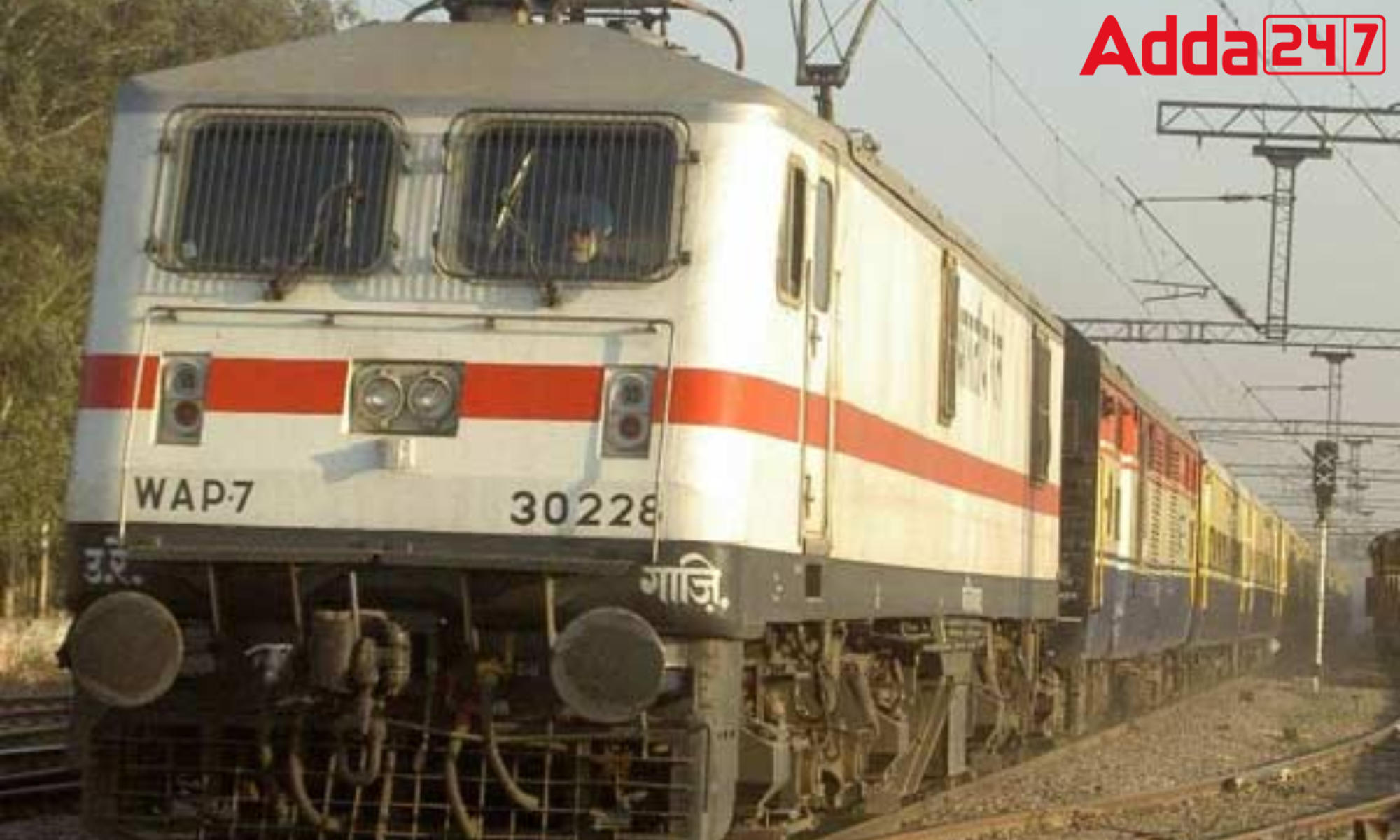 The Railways Ministry tops the list of government agencies that ignored the CVC's recommendations against corrupt officers and employees and resolved matters in accordance with their own disciplinary procedures.
55 similar occurrences were discovered across government agencies in the annual report for 2021, 11 of which were in the Railways.
Along with Railways, Small Industries Development Bank of India (SIDBI), Bank of India, and Delhi Jal Board each had four cases, and according to CVC, Mahanadi Coalfields Limited protected three of its workers in such situations.
The Indian Overseas Bank, Bank of Maharashtra, Madras Fertilizers Limited, Indira Gandhi National Open University, and North Delhi Municipal Corporation (which is now a part of the unified Municipal Corporation of Delhi) were listed as two of the institutions involved in these cases, according to the report.
20. NHAI Organizes Workshop on Global Navigation Satellite System-Based Tolling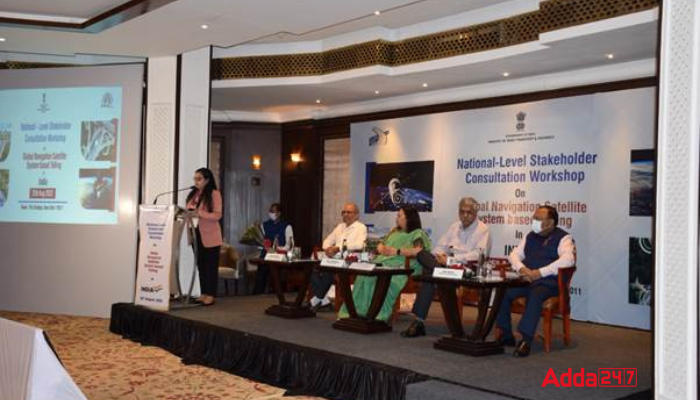 The National Highway Authority of India (NHAI), organized a stakeholder consultation workshop on Global Navigation Satellite (GNSS) based tolling in India.
The main objective of the day-long workshop was to seek input and suggestions from various industry experts and stakeholders on different aspects of the GNSS-based tolling system. Also, this workshop will work as a  guide to help strategies and design the future roadmap for free flow rolling systems in India based on GNSS technology.
01st September | Current Affairs 2022 | Current Affairs Today | Current Affairs by Ashish Gautam 

All the Best BA'ians for the Bank exam!