Here is the daily GK update of 02nd and 03rd August 2020 covering the following news headlines: UAE, Ek Mask-Anek Zindagi, Kona Kona Umeed, British Grand Prix.
Daily GK updates are incorporated with the important news that made the current affairs headlines for banking or other competitive exams. Daily GK Update is the complete bag of the important news that held all day long. One should have complete knowledge about the banking terms, current affairs news, etc. So, here is the GK update of 02nd and 03rd August 2020 to help you prepare the Current affairs part. After reading this section, you can successfully attempt Current Affairs Quiz.
International News
1. UAE becomes 1st Arab Nation to open a Nuclear Power Plant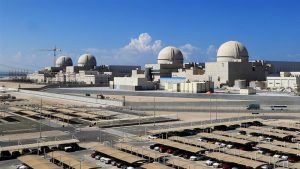 The United Arab Emirates became the first Arab country to open a nuclear power plant, when the Unit 1 of the Barakah Nuclear Plant in Abu Dhabi, got operational on 31 July 2020.
The plant is powered by South Korean technology and is situated in the Al Dhafrah region of Abu Dhabi.
It will produce 5.6 gigawatts of electricity and meet up to 25% of the UAE's electricity needs.
The new plant is part of the UAE's effort to become less reliant on oil and gas, which is the current source of the vast majority of its energy and move towards sustainable energy sources.
Important takeaways for all competitive exams:
President of UAE: Sheikh Khalifa bin Zayed Al Nahyan.
Capital of UAE: Abu Dhabi; Currency: United Arab Emirates dirham.
States News
2. MP launched "Ek Mask-Anek Zindagi" public awareness campaign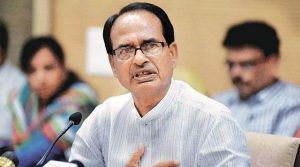 Madhya Pradesh Urban Development and Housing Minister, Bhupendra Singh has launched a public awareness campaign "Ek Mask-Anek Zindagi" from August 1-15.
The Scheme will spread awareness about wearing masks as prevention from Covid-19 infection.
Under this campaign, the Mask Banks was established, where people can donate masks which in turn will be distributed free to poor people.
Citizens can also donate masks through NGOs in every district/urban body.
The Donations can be in the form of masks or funds which will be used to stitch masks through self-help groups.
The awareness will be spread through announcements, posters and pamphlets.
Important takeaways for all competitive exams:
Chief Minister of Madhya Pradesh: Shivraj Singh Chouhan; Governor: Anandiben Patel.
Summits & Conferences
3. CII organised "Easing Doing Business For Atmanirbhar Bharat" Conference
Union Minister of Commerce and Industry, Piyush Goyal has inaugurated the National Digital Conference on "Easing Doing Business for Atmanirbhar Bharat".
This conference is organized by the Confederation of Indian Industry (CII) with the Department for Promotion of Investment and Internal Trade (DPIIT) to improve the business environment of India.
Banking News
4. Kotak Mahindra Bank starts 'Kona Kona Umeed' Campaign
Kotak Mahindra Bank has announced the launch of a two-month-long campaign called 'Kona Kona Umeed' with huge offers and discounts to lift up hope and optimism among its customers in the midst of the Coronavirus pandemic.
The bank will provide a range of offers and deals on its products including loans, savings accounts, current accounts, corporate salary accounts as well as Kotak debit cards, credit cards and digital payments.
Kotak has tied up with over 100 brands to provide exclusive deals to its customers in categories such as shopping, essentials, personal care, education, fitness, health & wellness, kids & parenting, entertainment, cyber care & security, among others.
Important takeaways for all competitive exams:
Kotak Mahindra Bank Establishment: 2003.
Kotak Mahindra Bank Headquarters: Mumbai, Maharashtra.
Kotak Mahindra Bank Managing Director & Chief Executive Officer: Uday Kotak.
Kotak Mahindra Bank Tagline: Lets make money simple.
Sports
5. Lewis Hamilton wins British Grand Prix 2020
Mercedes driver, Lewis Hamilton has won the Formula One British Grand Prix 2020 held at the Silverstone Circuit, United Kingdom.
Max Verstappen (Red bull) ended up second in this F1 race while Charles Leclerc (Ferrari) came third. This is the third win for Hamilton in this season of F1 races.
Important Days
6. World Sanskrit Day 2020: 03 August
World Sanskrit Day, (also known as Sanskrit Diwas), is celebrated every year on Shraavanapoornima, that is the Poornima day of the Shraavana month in the Hindu calendar, which is also marked as Raksha Bandhan.
In 2020, this day is being observed on 3 August 2020. The day commemorates the ancient Indian language of Sanskrit and aims to promote its revival and maintenance.
The Government of India decided to celebrate World Sanskrit Day in 1969, on the occasion of Raksha Bandhan that falls on the full moon day of the Hindu month of Shravana.
This language is known to be one of the oldest languages in the world. Also, many languages find its roots in Sanskrit including Hindi, Gujarati, and Bengali.
7. World Breastfeeding Week 2020
The World Breastfeeding Week is marked every year in the first week of August, between 1 to 7 August to raise awareness on the importance of breastfeeding for mothers and infants.
The theme of World Breastfeeding Week 2020 is "Support breastfeeding for a healthier planet". The annual week is organized by WABA, WHO and UNICEF since 1991.
Important takeaways for all competitive exams:
World Alliance for Breastfeeding Headquarters:

Penang, Malaysia.

World Alliance for Breastfeeding Founder: 

Anwar Fazal.

World Alliance for Breastfeeding Founded: 

14 February 1991.
Obituaries
8. UP Cabinet Minister Kamal Rani Varun passes away
Cabinet Minister in the Government of Uttar Pradesh, Kamal Rani Varun passed away due to COVID-19. She was the minister of technical education in the state government.
Kamal Rani Varun had also served as an MP twice. Once in the Eleventh Lok Sabha and then Twelfth Lok Sabha. She was MLA from Ghatampur in Kanpur.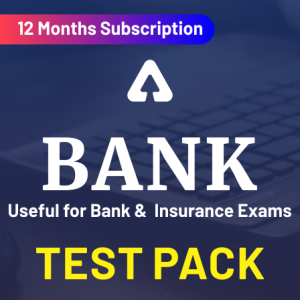 2 & 3 August Current Affairs 2020 | Current Affairs Today | Daily Current Affairs 2020
Visit Achieversadda.com and participate in discussions with other aspirants and achievers. Get answers to your queries and connect with others on Achieversadda.com

All the Best BA'ians for RBI Assistant Mains!