Daily GK updates are incorporated with the important news that made the current affairs headlines for banking or other competitive exams. Daily GK Update is the complete bag of the important news that is held all day long. One should have complete knowledge about banking terms, current affairs news, etc. So, here is the GK update for 02nd June 2022 to help you prepare the Current affairs part. After reading this section, you can successfully attempt Current Affairs Quiz.
Here is the Daily GK Update of the 02nd June 2022 covering the following news headlines: Telangana Formation Day, Sitara-e-Pakistan award, Times Business Award 2022, US Frontier, Mens Hockey Asia Cup.
Top 13 Daily GK Updates: National & International News 
Here is providing below the top 13 important Daily General Knowledge 2022 updates with national & international news.
States News
1. Telangana Formation Day 2022 is observed on 02nd June 
Telangana, India's 28th state, was founded on 2nd June 2014. Telangana celebrates its Formation Day to mark the people's contribution to forming a separate state outside of Andhra Pradesh.
Telangana's 30 districts honour this day by hoisting the national flag. The formation of Telangana signifies the victory of the Telangana movement. It commemorates the official separation of Telangana from the state of Andhra Pradesh.
On 2 June 2014, a 57-year-old movement came to an end, realising the hopes of the Telangana people. The movement not only provided the people of the region with a separate identity but also created a change in India's map, which now shows the state's boundaries.
Important takeaways for all competitive exams: 
Andhra Pradesh Governor: Biswabhusan Harichandan;
Andhra Pradesh Chief minister: Y. S. Jaganmohan Reddy.
Appointments News
2. Senior IPS Zulfiquar Hasan Becomes the New DG of BCAS 
Senior IPS officer, Zulfiquar Hasan has been appointed as the new Director-General of the Bureau of Civil Aviation Security (BCAS). The official order stated that Zulfiquar Hasan has been appointed "for a tenure up to his superannuation on 31.10.2024".
West Bengal-cadre 1988-batch IPS officer, Zulfiquar Hasan has been serving as the Special Director General of the Central Reserve Police Force (CRPF) in Delhi. The post of the Director-General, BCAS has been vacant since January 4 after incumbent Nasir Kamal opted for voluntary retirement.
An order issued by the Centre, following the sanction by the Appointments Committee of Cabinet (ACC), appointed the 1988-batch Indian Police Service (IPS) officer to the post of Director-General of the Bureau of Civil Aviation Security, which has been vacant since the beginning of the year.
The Bureau of Civil Aviation Security functions under the Union civil aviation ministry and is tasked with framing security-related protocols for aviation operations.
Important takeaways for all competitive exams: 
Bureau of Civil Aviation Security Founded: 

January 1978.
3. Centre Appoints S L Thaosen as Director General of Sashastra Seema Bal 
A 1988-batch Indian Police Service officer S L Thaosen has been appointed as the new Director-General of the Sashastra Seema Bal (SSB). Thaosen, a Madhya Pradesh-cadre IPS officer, has been serving as the Special Director General of the Border Security Force (BSF).
The Sashastra Seema Bal force guards the country's borders with Nepal (1,751 km) and Bhutan (699 km).
The post of SSB chief has been lying vacant after incumbent DG Kumar Rajesh Chandra retired on December 31 last year. Indo-Tibetan Border Police (ITBP) DG Sanjay Arora has been holding the additional charge of the Sashastra Seema Bal DG since then.
Important takeaways for all competitive exams: 
Sashastra Seema Bal Founded: 

1963;

Sashastra Seema Bal Headquarters: 

New Delhi.
Economy News
4. Govt collects Rs 1.41 lakh crore GST in May 
GST revenue for May stood at nearly Rs 1.41 lakh crore, a 44 per cent increase over the same month last year, the Finance Ministry. The Goods and Services Tax (GST) revenues came in lower than the record high collection in April at Rs 1.68 lakh crore. In March GST revenues were at Rs 1.42 lakh crore, while in February it was Rs 1.33 lakh crore.
The collection in May, which pertains to the returns for April, the first month of the financial year has always been less than that in April, which pertains to the returns for March, the closing of the financial year.
The gross GST revenue collected in the month of May 2022 is Rs 1,40,885 crore of which CGST is Rs 25,036 crore, SGST is Rs 32,001 crore, IGST is Rs 73,345 crore (including Rs 37469 crore collected on import of goods) and cess is Rs 10,502 crore (including Rs 931 crore collected on import of goods).
5. India's economic growth expected to be 8.7% in FY22, Q4 GDP to be 4.1 %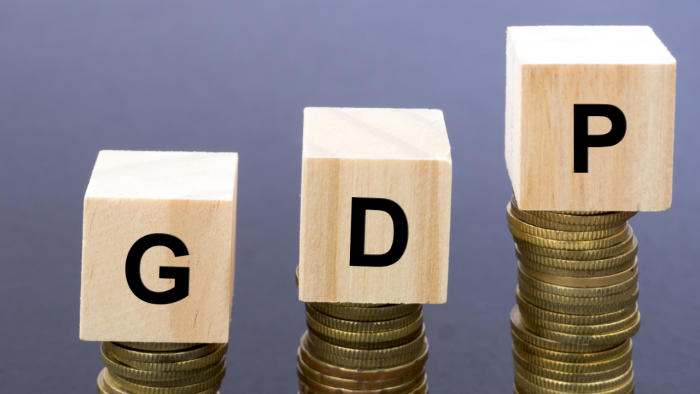 India's economic growth fell to 4.1 percent in January-March 2021-22, a four-quarter low, reflecting the impact of the Covid-19 pandemic's Omicron wave on the manufacturing sector and contact-intensive services.
The National Statistical Office reduced its year-on-year gross domestic product (GDP) growth forecast for the full fiscal year 2021-22 to 8.7%, down from 8.9% anticipated in February. In the years 2020-21, the economy shrank by 6.6 percent.
In Q4 of FY22, private final consumption expenditure — a measure of individual consumption of goods and services – increased by 1.8% year on year. Gross fixed capital creation (GFCG) increased by 5.1 percent, which is a proxy for investment activity. Government final consumption expenditure increased by 4.8 percent in January-March, bolstering the economy.
6. Centre distributes Rs 86,912 crore to states and settles GST compensation debts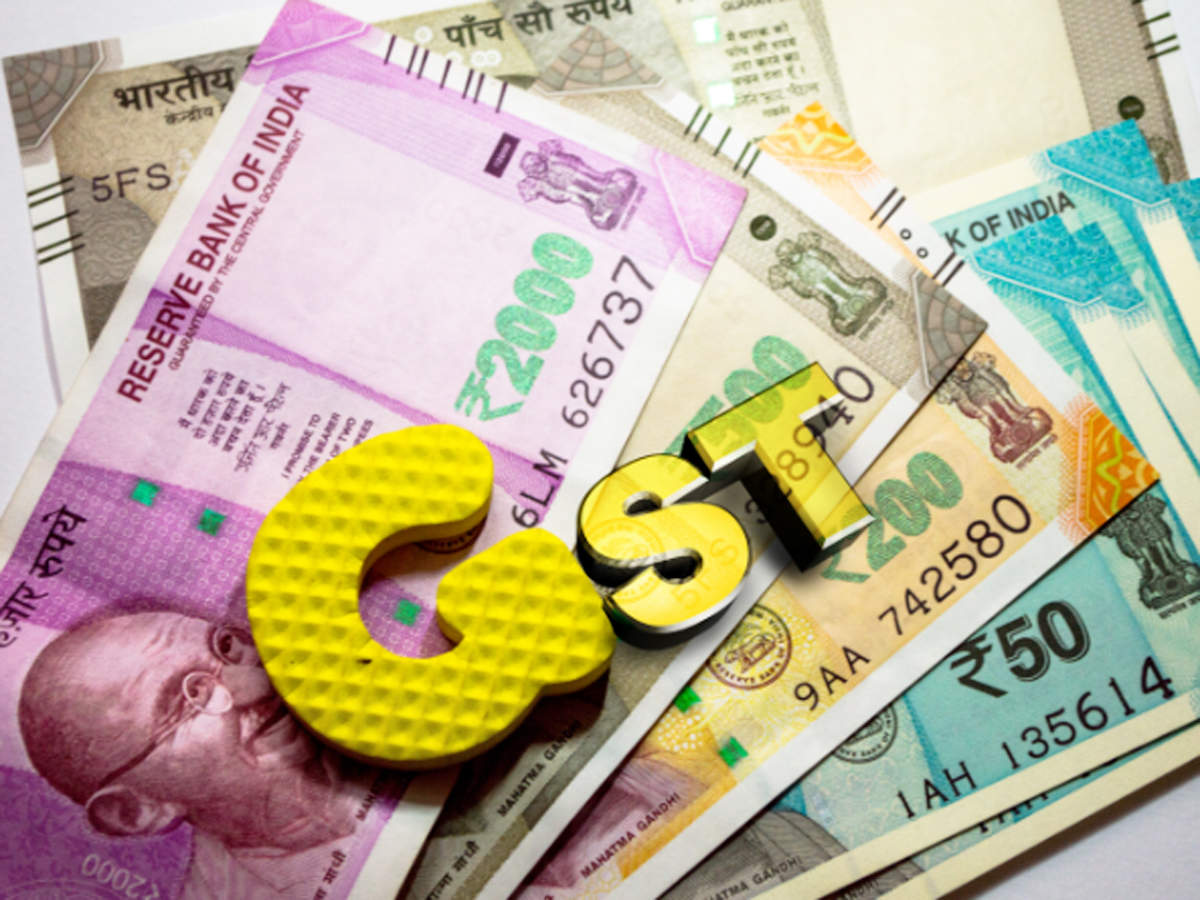 The Central government has handed Rs 86,912 crore to state governments, the SGST (State Goods and Services Tax), fully compensating them for the Goods and Services Tax (GST).
Despite only having roughly Rs 25,000 crore in the GST compensation pool, the Centre made the whole amount. The remaining funds were paid from the Centre's own funds while the cess was being collected.
Following the implementation of the GST on July 1, 2017, the government expected yearly revenue growth of 14%.
To compensate states for lost revenue, a cess was imposed on a variety of luxury items and so-called sin goods to raise funds.
However, a faltering economy and the COVID-19 pandemic stifled cess collections, exacerbating the gap between what was owed and the compensation fund's available funds.
Compensation of Rs 47,617 crore was due up to January, Rs 21,322 crore was due for February-March, and Rs 17,973 crore was due for April-May, out of the Rs 86,912 crore released to states.
Awards News
7. Former West Indies skipper Darren Sammy conferred with the Sitara-e-Pakistan award 
Former West Indies captain, Daren Sammy has been conferred with the Sitara-i-Pakistan Award for Services to Pakistan during a ceremony. The 38-year-old all-rounder was being recognized for his role in helping bring international cricket back to Pakistan. It is the third-highest civil award conferred by Pakistan.
 He represented West Indies in 38 Tests, 126 ODIs, and 68 T20Is, has been one of the best captains that the world has seen in the T20 format and he captained a lot of franchises around the world. Sammy, who led the West Indies to two T20 World titles (2012 and 2016), was receiving his second civil honour from Pakistan in as many years.
In March 2020, he received the highest civilian medal of Pakistan, Nishan-e-Pakistan, for his part in helping bring international cricket back to Pakistan. He was also awarded honorary Pakistani citizenship by the President of Pakistan Arif Alvi.
8. Young women entrepreneur Rashmi Sahoo wins Times Business Award 2022 
Director of Ruchi Foodline, Eastern India's leading food brand and Odisha's No.1 spices company, Rashmi Sahoo has been presented the Times Business Award 2022. She was given the award by renowned Bollywood actor and social activist Sonu Sood.
The award was given in the category of Eastern India's Leading READY -TO-EAT brand.
While working as director of Ruchi Foodline, she started and established Frozit – Odisha's first frozen food company. She not only revolutionized the food processing segment in Odisha but also changes the lives of thousands of women by proving employment opportunities. Sahoo and Frozit have won various accolades across the world for their innovative food product line, quality and hygiene standards.
Science and Technology News
9. US Frontier Overtakes Japan's Fugaku As World's Most Powerful Supercomputer 
According to the 59th edition of the Top500 list of the world's most powerful supercomputers unveiled by Germany, ORNL's Supercomputer Frontier from the US, a supercomputer built using Hewlett Packard Enterprise (HPE) architecture and equipped with Advanced Micro Devices (AMD) processors, outperformed Japan's Supercomputer Fugaku to become the world's fastest supercomputer.
The supercomputer – Frontier, which was built for the US Department of Energy's Oak Ridge National Laboratory (ORNL), has broken the exascale speed barrier with a Linmark benchmark score of 1.1 exaflops, making it the world's first supercomputer to do so. Whereas, 1 exaflop is equivalent to 1,000 petaflops.
Frontier's nearest competitor, Fugaku, has a performance score of 442 petaflops on the Linpack benchmark, a standard for officially ranking global, publicly disclosed supercomputers. While Fugaku was based on Arm's core designs, US's Frontier is powered by AMD.
Sports News
10. Mens Hockey Asia Cup: India win bronze with 1-0 win over Japan
India defeated Japan 1-0 to win bronze at the Men's Hockey Asia Cup 2022 in Jakarta, Indonesia. Japan had seven penalty corners while India had just two but India led the circle penetration stats 11-10.
India were down to 10 men in the last minute of the match but they managed to hold on and win their second bronze medal at the Asia Cup. South Korea dashed Malaysia's hopes of a maiden Hero Asia Cup trophy as they reigned supreme with a thrilling 2-1 final victory here at the GBK Sports Arena.
This is the fifth time the Korean side have lifted the prestigious trophy. They have won the title in 1994, 1999, 2009 and 2013.
11. Amit Shah laid foundation stone for an Olympic-level sports complex in Ahmedabad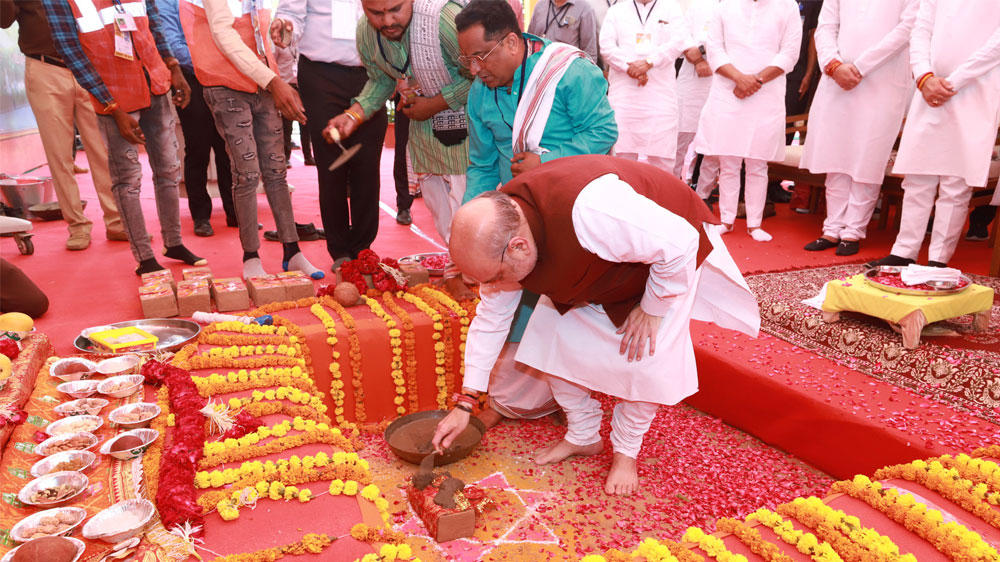 The government wants to have international level grounds and venues for all sports for the Olympics in Ahmedabad with the Sardar Patel Sports Complex, Narendra Modi Stadium, Naranpura Sports Complex, and three more sports complexes.
Amit Shah, the Union Minister of Home Affairs and Cooperation, laid the foundation stone for an Olympic-level sports complex in Ahmedabad, Gujarat, on Sunday (29 May) at a cost of Rs 632 crore.
The world-class sports stadium is set across 18 acres in Ahmedabad's Naranpura neighbourhood, with facilities for playing and training in a variety of indoor and outdoor activities, including swimming. It can also accommodate up to 7,000 people at once.
This enormous sports facility with over 1.15 lakh square metres of built up area includes an indoor sports arena, a community sports arena, and an aquatic stadium.
The BJP-led central and state administrations hope that the presence of the world's largest cricket stadium, the Sardar Patel Sports Complex, and the Naranpura Sports Complex will make Ahmedabad a city where Olympic preparations may be made.
Important Takeaways For All Competitive Exams:
Union Minister of Home Affairs and Cooperation: Shri Amit Shah
Obituaries News
12. J&K National Panthers Party Chief Bhim Singh passes away 
National Panthers Party Chief Professor, Bhim Singh passed away at his residence in Jammu after a prolonged illness. He was 80. Singh was the founder and Chief Patron of the Jammu and Kashmir National Panthers Party (JKNPP), a political organisation which seeks "ultimate revolution", based in the Indian union territory of Jammu and Kashmir.
Mr Singh, a lawyer by profession, has been unwell for some time and was admitted to the Government Medical College, Jammu. Prof. Singh was a leader committed to secular values who fought relentlessly for the rights of downtrodden and marginalised sections of society in and outside the State legislature.
At a time when polarization and divisiveness have dominated the political arena, he stood for communal harmony and fought tooth and nail against the forces, who are hell bent on dividing the people and regions into the communal lines.
Miscellaneous News
13. Sachin Tendulkar to continue as UNICEF's Goodwill Ambassador for 20th year 
Sachin Tendulkar will continue as United Nations Children's Fund (UNICEF) 'Goodwill Ambassador' for a record 20th year, working for the welfare of underprivileged children.
The iconic cricketer has been associated with UNICEF for a long for various causes. In his almost two-decade-long partnership with UNICEF, he has been vital in furthering the campaigns, especially the ones aimed at providing a better future for underprivileged children.
In 2003, he was chosen to take lead in the initiative to create awareness and promote polio prevention in India.
Later in 2008, he was roped in to create and promote hygiene and sanitation among communities and has been continuing to do so over the years.
In 2013, he was appointed UNICEF Ambassador for South Asia to advocate good hygiene and sanitation across the region.
In 2019, he went on a three-day trip to Nepal to raise awareness for UNICEF Nepal's 'Bat for Brain Development' campaign. 
Important takeaways for all competitive exams: 
UNICEF Headquarters: 

New York, New York, United States;

UNICEF Head: 

Catherine M. Russell;

UNICEF President: 

Tore Hattrem;

UNICEF Founded: 

11 December 1946.
02nd June | Current Affairs 2022 | Current Affairs Today | Current Affairs by Ashish Gautam
youtube.com/watch?v=jGyjUIK_2fc
Click Here to Register for Bank Exams 2021 Preparation Material
Visit Achieversadda.com and participate in discussions with other aspirants and achievers. Get answers to your queries and connect with others on Achieversadda.com

All the Best BA'ians for the Bank exam!