Daily GK updates are incorporated with the important news that made the current affairs headlines for banking or other competitive exams. Daily GK Update is the complete bag of the important news that is held all day long. One should have complete knowledge about banking terms, current affairs news, etc. So, here is the GK update for 03rd August 2022 to help you prepare the Current affairs part. After reading this section, you can successfully attempt Current Affairs Quiz. 
Here is the Daily GK Update of the 03rd August 2022 covering the following news headlines: 4th ONGC Para Games 2022, Commonwealth Games 2022, MiG-21, Pitch Black 2022, RBI's Financial Inclusion Index, GST collection.

Top 17 Daily GK Updates: National & International News 
Here is providing below the top 17 important Daily General Knowledge 2022 updates with national & international news.
National News
1. GoI released a commemorative postage stamp to honour Tricolour designer P Venkayya 
The government of India released a special commemorative postage stamp to mark the 146th birth anniversary of Pingali Venkayya, the designer of India's national flag.
The stamp was released by Prime Minister Narendra Modi during an event "Tiranga Utsav" organised by the Ministry of Culture at Indira Gandhi Stadium, in New Delhi.
The event will also display the original design of the national flag made by Pingali Venkayya. The current flag is the modified version of the first design of the flag.
The Tiranga Utsav will also witness the grand launch of the "Har Ghar Tiranga" anthem and video. Venkayya, born on August 02, 1876, near Machilipatnam town in Andhra Pradesh, was a freedom fighter and a follower of Gandhian principles.
2. Tiranga bike rally organised by Union Culture Minister G Kishan Reddy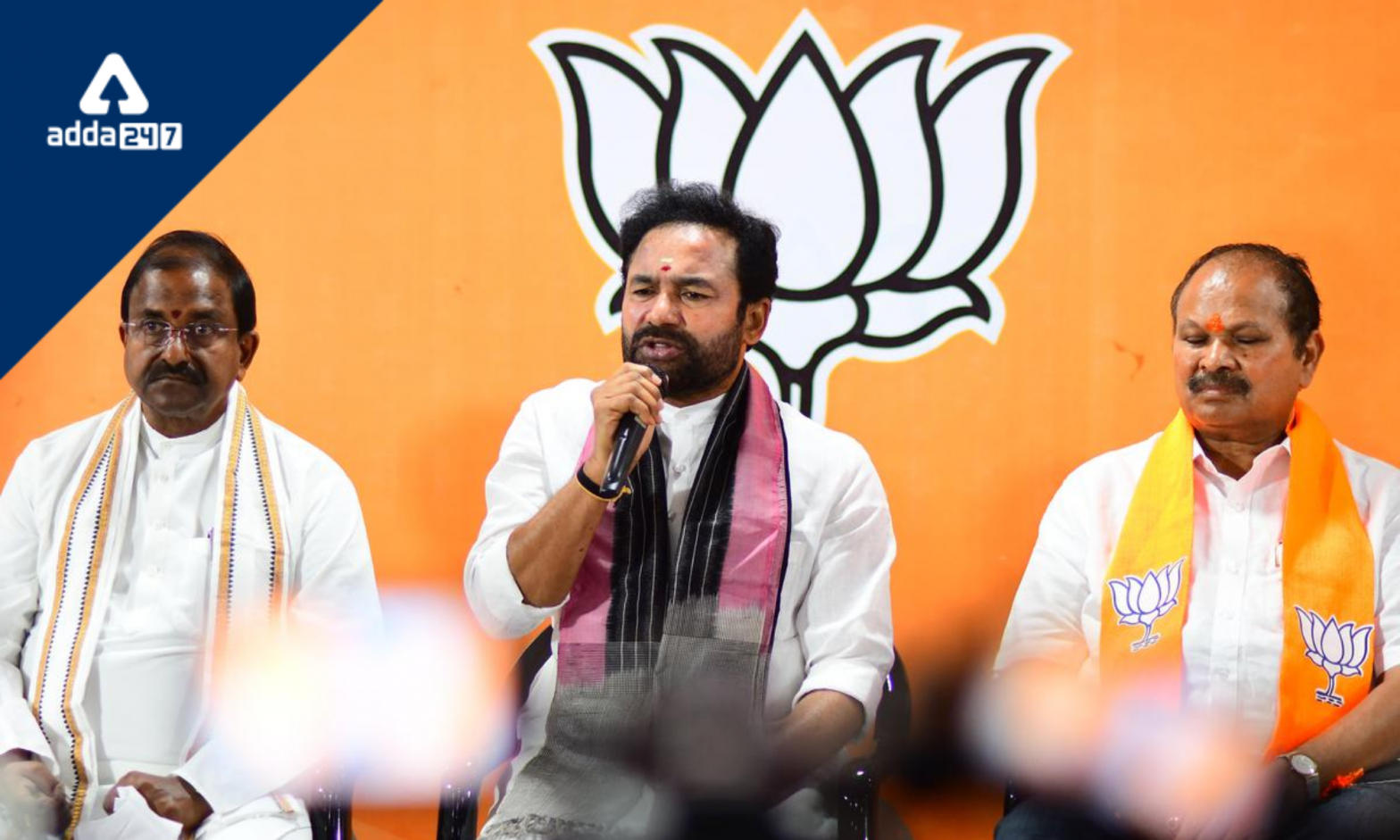 A Har Ghar Tiranga Bike Rally by Members of Parliament was launched in Delhi from the famed Red Fort by Vice President M. Venkaiah Naidu. The Tiranga Bike rally is organised by Union Culture Minister G Kishan Reddy.
In honour of Prime Minister Narendra Modi's Har Ghar Tiranga campaign, a bike rally was held from Red Fort to Vijay Chowk. Additionally present were Union Ministers Pralhad Joshi and Piyush Goyal.
Important Takeaways for All Competitive Exams:
Minister of Commerce: Piyush Goyal
Vice President of India: Venkaiah Naidu
Union Culture Minister: G Kishan Reddy
Appointments News
3. Sujoy Lal Thaosen gets the additional charge of DG of ITBP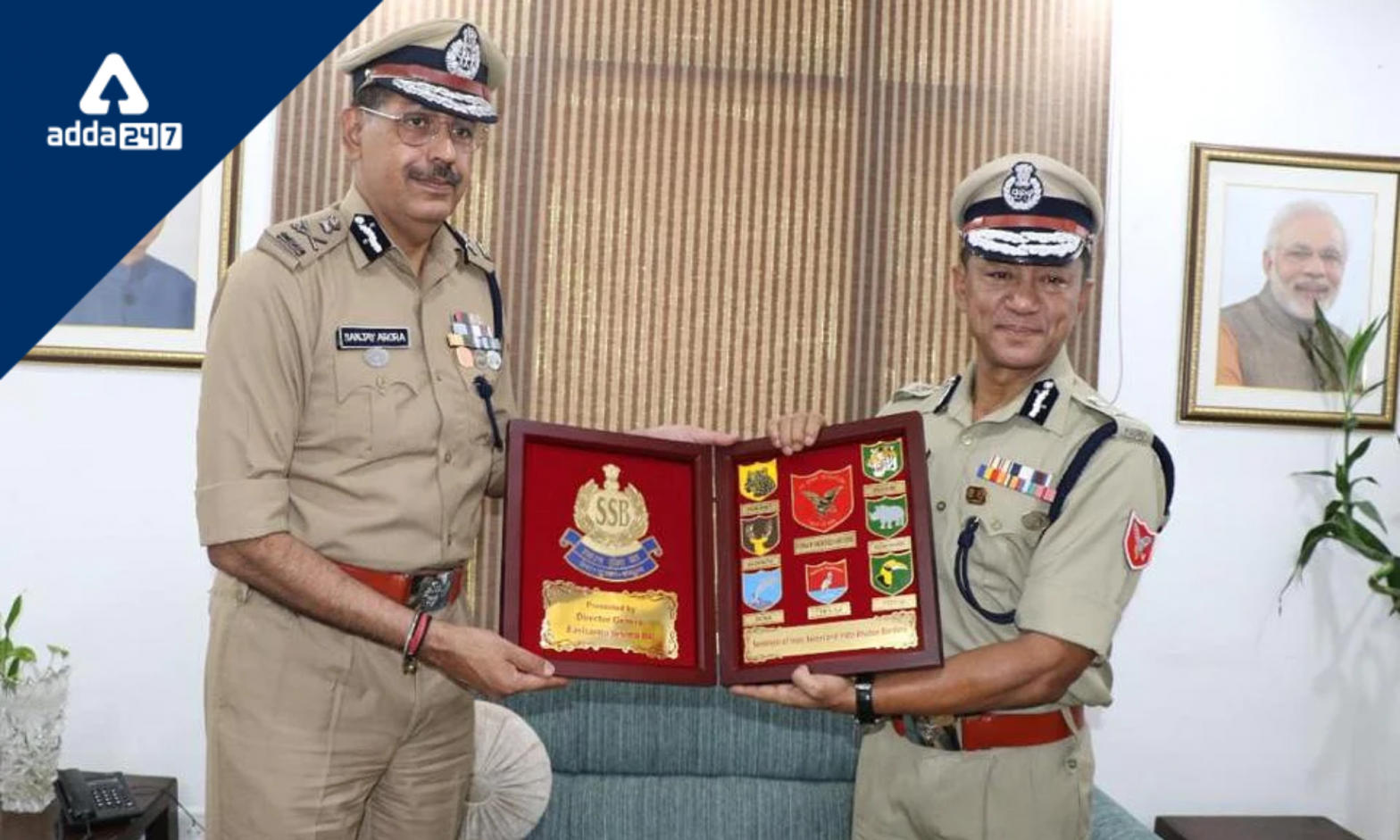 Sashastra Seema Bal's director general in New Delhi, Dr. Sujoy Lal Thaosen assumed the additional responsibility of Director General of the Indo-Tibetan Border Police. Dr. Thaosen is a Madhya Pradesh Cadre IPS Officer from the 1988 batch.
Dr. Thaosen received the charge and traditional baton from IPS Sanjay Arora. The ITBP, established in 1962, patrols the Indo-Chinese border. Additionally, it is used for a number of internal security tasks, such as anti-Naxal operations in Chhattisgarh.
Economy News
4. GST collection for July 2022 second highest ever at Rs 1.49 lakh crore
Goods Services Tax collection has risen 28 per cent to touch the second-highest level of Rs 1.49 lakh crore in July on the back of economic recovery and steps taken to curb tax evasion.
Goods and Services Tax (GST) collection stood at Rs 1,16,393 crore in the same month a year ago. GST, introduced in July 2017, touched a record high of Rs 1.68 lakh crore in April 2022.
Of the Rs 1,48,995 crore GST collected in July, Central GST is Rs 25,751 crore, State GST is Rs 32,807 crore, Integrated GST is Rs 79,518 crore (including Rs 41,420 crore collected on import of goods) and cess is Rs 10,920 crore (including Rs 995 crore collected on import of goods).
5. RBI's Financial Inclusion Index (FI-Index) Inches Up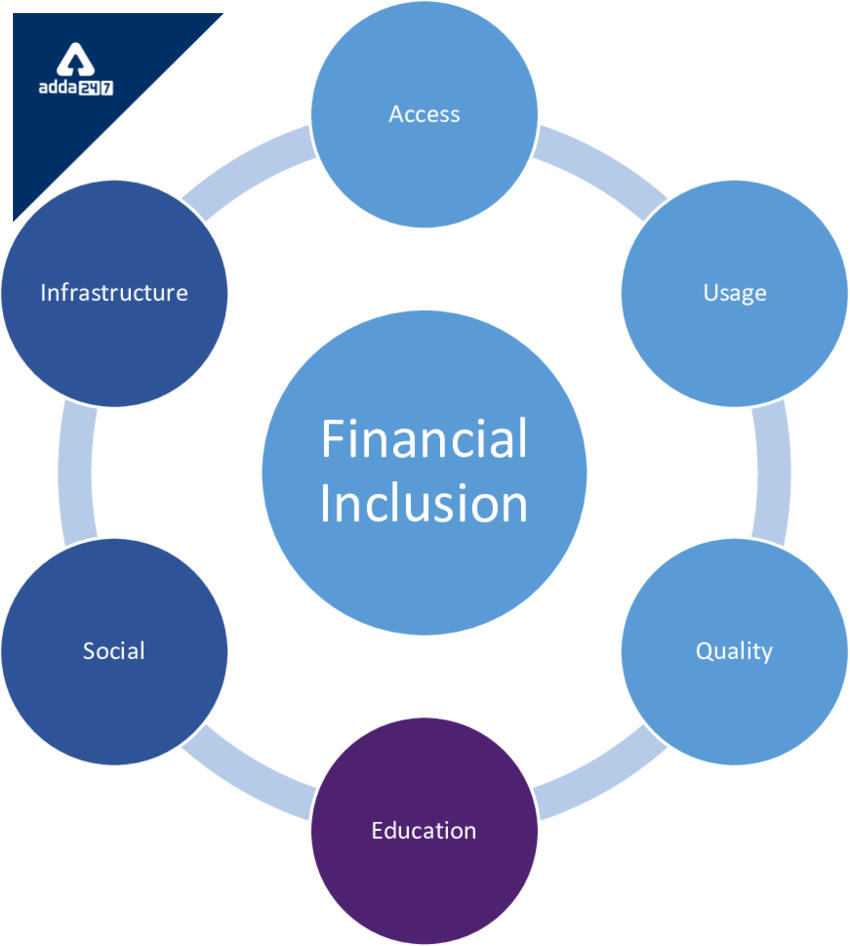 The Reserve Bank of India's composite financial inclusion index (FI-Index) capturing the extent of financial inclusion across the country rose to 56.4 in March 2022, showing growth across parameters.
RBI now publishes the index annually in July every year. The index stood at 53.9 in March last year. It was at 43.4 for the period ending March 2017, showing rapid improvement in reach of financial services over the past five years.
Financial inclusion means that individuals and businesses have access to useful and affordable financial products and services that meet their needs – transactions, payments, savings, credit and insurance – delivered in a responsible and sustainable way.
6. SIDBI and SVC bank collaborate to increase loans to MSMEs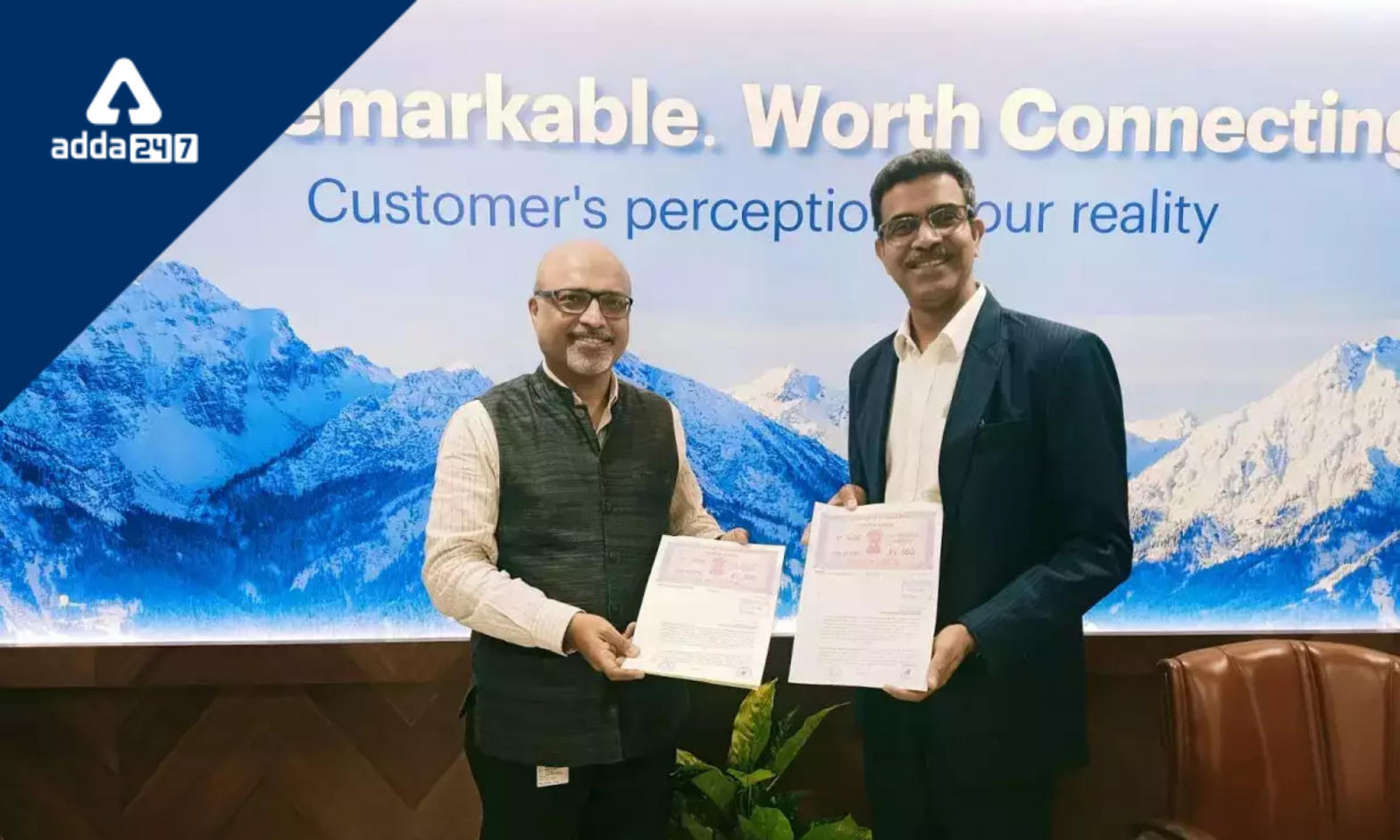 To increase the flow of loans to MSMEs, the SVC Co-operative Bank (SVC Bank) and the Small Industries Development Bank of India (SIDBI) have reached an agreement. Ashish Singhal, MD of SVC Bank, and Sanjeev Gupta, GM of SIDBI, inked the deal. For more than 115 years, SVC Bank has acted as a reliable partner for MSMEs.
According to the agreement, SIDBI would grant a refinancing facility to SVC Bank in order to promote loan flow, empower MSMEs, and strengthen economic ties.
The MSME sector is the backbone of the Indian economy in terms of exports, employment creation, and revenue to the exchequer.
Important Takeaways for All Competitive Exams:
MD SVC Bank: Ashish Singhal
General Manager of SIDBI: Sanjeev Gupta
Defence News
7. India to participate combat exercise drill "Pitch Black 2022" in Australia 
India will be part of the mega air combat exercise "Pitch Black 2022" among 17 nations, to be held in the Northern Territory of Australia.
India's participation in the exercise, "Pitch Black", has been confirmed by the Australian government. Over 100 aircraft and 2,500 military personnel from 17 nations will be part of the drill. The exercise is scheduled to take place from August 19 to September 6.
This year's participants include Australia, Canada, India, France, Germany, Indonesia, Japan, Malaysia, the Netherlands, New Zealand, the Philippines, the Republic of Korea, Singapore, Thailand, the UAE, the UK and the US.
8. India Navy and France Navy conducted exercise in the Atlantic Ocean 
The Indian Navy guided-missile frigate INS Tarkash, while on her long-range overseas deployment, conducted a Maritime Partnership Exercise (MPX) with French naval ships in the North Atlantic Ocean on July 29 and 30.
INS Tarkash and French Fleet Tanker FNS Somme carried out a replenishment at sea, followed by cooperative air operations with the maritime surveillance aircraft Falcon 50, taking part in several mock missile engagements and air defence drills.
9. Indian Air Force will retire all squadrons of MiG-21 by 2025 
The Indian Air Force will retire one of its four remaining squadrons, MiG-21 (Russian combat aircraft) fighter jets by 2022 September and the other three are scheduled to be phased out by 2025.
The old MiG-21s will be replaced with newer fighter jets. Six MiG-21s have been lost in crashes in the last 20 months, killing five pilots. The IAF also plans to start the phasing out of the three squadrons of MiG-29 fighter jets in the next five years.
Currently, the IAF has around 70 Mig-21 aircraft and 50 Mig-29 variants.
Sports News
10. Commonwealth Games 2022: Indian Team bags gold in Lawn Bowl 
India's lawn bowls women's fours team made history by winning the gold medal at the Commonwealth Games 2022.
This was the country's first medal in the lawn bowls event and the team, made of skipper Rupa Rani Tirkey, Lovely Choubey, Pinki and Nayanmoni Saikia, ended up winning the title itself after beating 2018 silver medallists South Africa.
The Indian team won against South Africa with a 17-10 victory.
11. Commonwealth Games 2022: India's paddlers wins gold in Table Tennis 
India's paddlers retained their men's team championship title with a convincing 3-1 win over Singapore in the Table-Tennis Final of the Commonwealth Games 2022.
For India, Harmeet Desai and G Sathiyan gave India a great start by registering a win in the doubles match. However, Chew Zhe Yu Clarence won the next game to level Singapore at 1-1. But G Sathiyan and Harmeet Desai ensured India's gold by winning their respective matches.
12. Commonwealth Games 2022: Indian badminton team claimed the silver medal 
Indian badminton team claimed the silver medal in the mixed group match of the Commonwealth Games 2022.
Indian badminton mixed team suffered a 1-3 defeat against Malaysia and had to settle for silver. Only PV Sindhu managed to earn a win in the summit clash against Malaysia in the women's singles match.
In the first match of the tie, India's Chirag Shetty and Satwiksairaj Rankireddy were locked in a tough first game against Malaysia's Teng Fong Aaron Chia and Wooi Yik.
In the second match of the tie, PV Sindhu took on Jin Wei Goh. The opening game of the match saw the double Olympic medallist playing aggressively to take one game lead over Malayasia's Jin Wei Goh by 22-20.
In the third match of the tie, Kidambi Srikanth went down 19-21 against Malaysia's Ng Tze Yong in the opening game.
After the match, Malaysia took a 2-1 lead. In the fourth match of the fixture, Treesa Jolly and Gayatri Gopichand went against Muralitharan Thinaah and Koong Le Pearly Tan. Indian pair lost the first game 18-21. The Malaysian pair won the second game 21-17 to clinch the gold medal in Games 2022.
13. 4th ONGC Para Games 2022 inaugurated by Shri Hardeep Singh Puri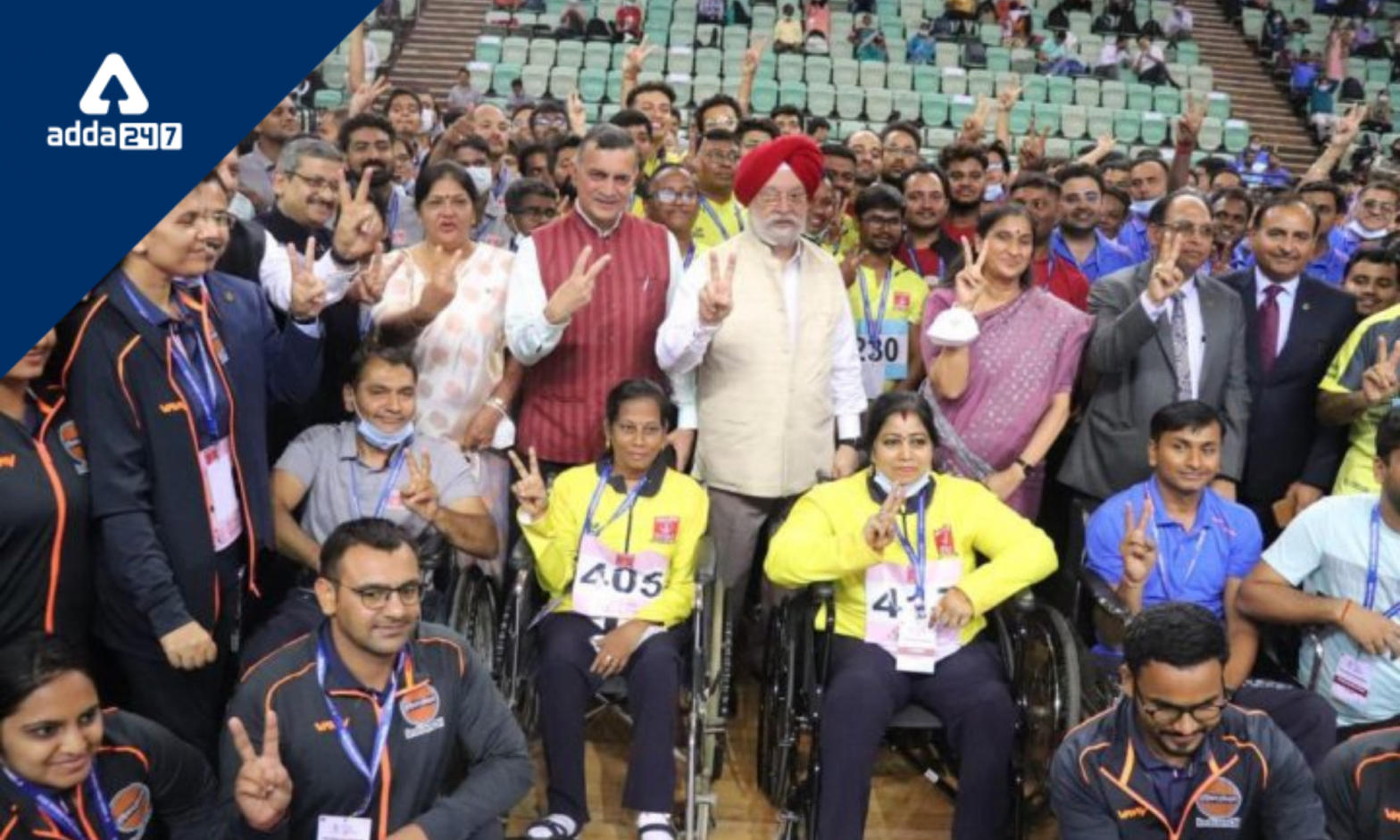 The fourth edition of the ONGC Para Games was officially launched in New Delhi's Thyagaraj Sports Complex by Union Minister of Petroleum, Natural Gas, Housing, and Urban Affairs Shri Hardeep Singh Puri.
The 4th ONGC Para Games are being held by Oil and Natural Gas Corporation Limited (ONGC) from August 2-4, 2022, and feature 275 Persons with Disabilities (PwD) who work for eight central oil and gas public organisations.
Important Takeaways For All Competitive Exams:
Union Minister of Petroleum, Natural Gas, Housing, and Urban Affairs: Shri Hardeep Singh Puri
Interim chairperson and managing director of the Oil and Natural Gas Corporation: Alka Mittal
14. Commonwealth Games 2022: Lovepreet Singh clinches bronze medal in men's weightlifting 
Lovepreet Singh has won bronze in the men's 109kg weightlifting final with a total lift of 355kg, taking India's medal tally in the Commonwealth Games 2022.
Cameroon's Junior has taken the lead with a total lift of 361kg.
Samoa's Jack Opeloge is second with a total lift of 358kg. Lovepreet Singh is third with a total lift of 355kg.
Australia's Jackson is the last man standing, trying to win a bronze. The Indian weightlifting contingent has now won a total of 9 medals.
Science and Technology News
15. Jio getting ready to launch World's Most Advanced 5G Network across India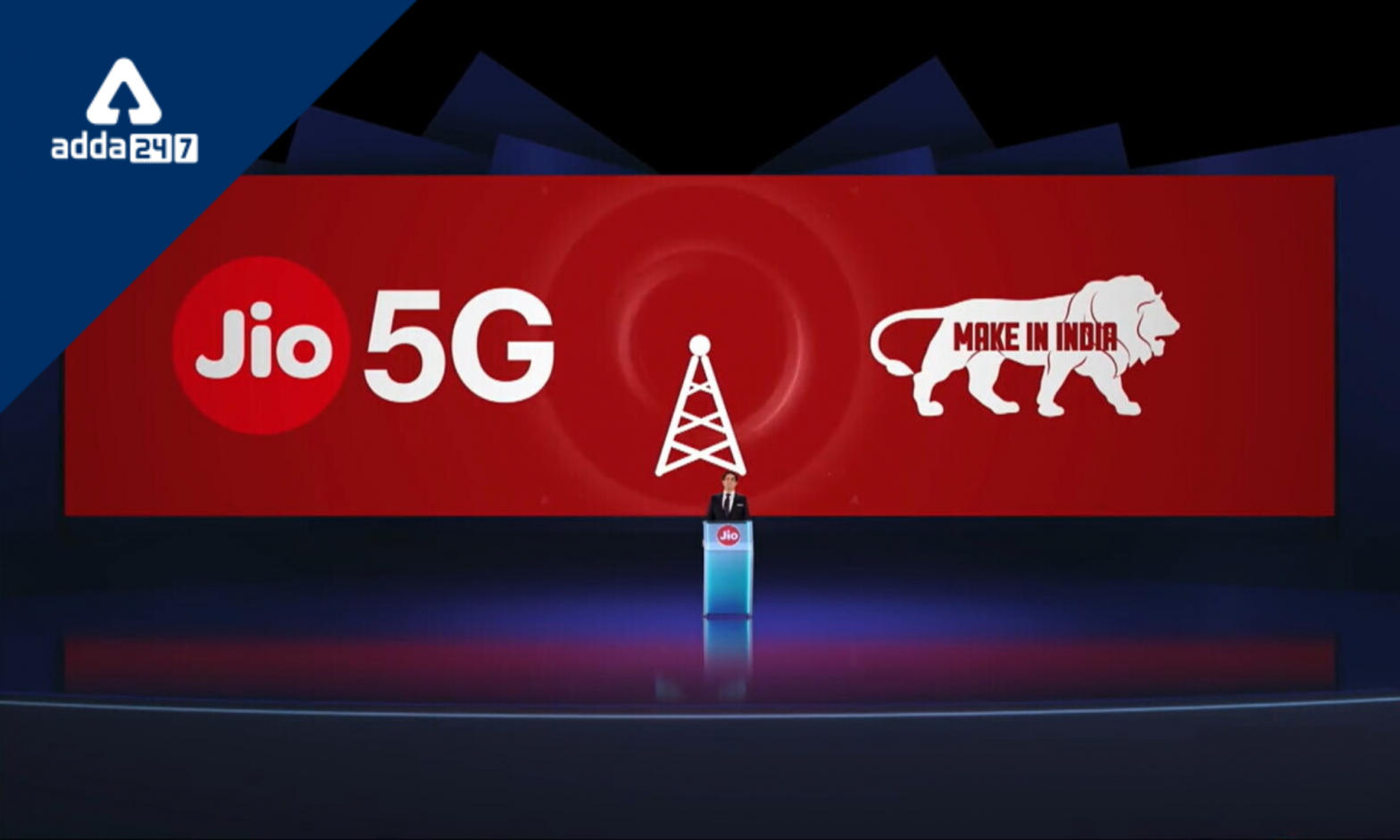 Reliance Jio, owned by billionaire Mukesh Ambani, became the highest bidder for 5G spectrum, paying Rs 88,078 crore to buy over half of the airwaves offered in the most recent auction.
The Adani group paid Rs 212 crore for 400 MHz, or less than 1% of all spectrum sold, according to Telecom Minister Ashwini Vaishnaw. Jio has also acquired the 700 MHz band.
While Jio purchased spectrum across several bands, including the coveted 700 MHz band, which can provide 6-10 km of signal range and serves as a good foundation for fifth generation (5G) in all 22 circles in the country.
Adani Group purchased spectrum in the 26 GHz band, which is not for public networks.
If 700 Mhz is used, a single towner can cover a larger area.
Important Takeaways for All Competitive Exams:
Minister for Railways, Communications, Electronics & Information Technology: Ashwini Vaishnaw
Founder of Bharti Airtel: Sunil Bharti Mittal
Books and Authors News
16. A book titled "Lion Of The Skies: Hardit Singh Malik" by Stephen Barker 
A book titled "Lion of the Skies: Hardit Singh Malik, the Royal Air Force and the First World War" is all about an "India's first fighter pilot" who participated in the World War, long before the Indian Air Force was born.
The book has been written by author Stephen Barker, who describes in great detail, how challenging it was for an Indian to serve in the British armed forces, fighting racial discrimination – both institutional and interpersonal.
17. A book titled "Dangerous Earth" by Marine biologist Ellen Prager 
Marine biologist Ellen Prager has come up with a book titled "Dangerous Earth: What we wish we knew about volcanoes, hurricanes, climate change, earthquakes and more". In the book, the author seeks to respond to the most compelling question: Why can't we better predict natural disasters?
In Dangerous Earth, marine scientist Ellen Prager explores the science of investigating volcanoes, earthquakes, tsunamis, hurricanes, landslides, rip currents, and–maybe the most perilous hazard of all–climate change.
Each chapter considers a specific hazard, begins with a game-changing historical event, and highlights what remains unknown about these dynamic phenomena. Along the way, we hear from scientists trying to read Earth's warning signs, pass its messages along to the rest of us, and prevent catastrophic loss.
03rd August | Current Affairs 2022 | Current Affairs Today | Current Affairs by Ashish Gautam
Click Here to Register for Bank Exams 2021 Preparation Material
Visit Achieversadda.com and participate in discussions with other aspirants and achievers. Get answers to your queries and connect with others on Achieversadda.com

All the Best BA'ians for the Bank exam!