Daily GK updates are incorporated with the important news that made the current affairs headlines for banking or other competitive exams. Daily GK Update is the complete bag of the important news that is held all day long. One should have complete knowledge about banking terms, current affairs news, etc. So, here is the GK update for 06th  July 2022 to help you prepare the Current affairs part. After reading this section, you can successfully attempt Current Affairs Quiz.
Here is the Daily GK Update of the 06th July 2022 covering the following news headlines: Digital India Week 2022, Pariksha Sangam portal, Alluri Sitarama Raju, Aditya Birla SBI Card, National Food Security Act 2022, Fields Medal 2022.
Top 18 Daily GK Updates: National & International News 
Here is providing below the top 18 important Daily General Knowledge 2022 updates with national & international news.
National News
1. PM Modi inaugurated Digital India Week 2022 at Gandhinagar 
Prime Minister Narendra Modi has inaugurated Digital India Week 2022 at Mahatma Mandir in Gandhinagar, Gujarat. The theme of this Digital India Week is 'Catalyzing New India's Techade' to transform the nation into a digitally empowered society and knowledge economy.
Digital India Week 2022 will also have a three-day long orientation program 'India Stack Knowledge Exchange- Showcasing India Stack and India's Digital Products and Service' from 7th July.
To read the complete article: Click Here
2. CBSE launches Pariksha Sangam portal to streamline board examination results 
The CBSE Board has launched a portal called 'Pariksha Sangam' to streamline board examination results, sample papers, and other details in one single window.
According to cbsedigitaleducation.com, the newly launched Pariksha Sangam portal "will integrate various examination-related processes to be conducted by the school's regional offices and the Headquarters of the CBSE Board".
Pariksha Sangam is another portal where students will be able to check Class 10th and Class 12th board results easily. The Pariksha Sangam has been divided into three main sections: Schools (Ganga), Regional offices (Yamuna), and Head office (Saraswati).
3. PM Modi unveils 30-ft statue of freedom fighter Alluri Sitarama Raju 
Prime Minister Narendra Modi unveiled a 30-feet bronze statue of Alluri Sitarama Raju at Bhimavaram in Andhra Pradesh's East Godavari district on the 125th birth anniversary of the freedom fighter.
The 125th birth anniversary of Alluri Sitarama Raju, along with 100 years of 'Rampa Kranti' will be celebrated throughout the year marking 75 years of Independence.
Appointments News
4. Aviva India appoints Asit Rath as new CEO and MD 
Aviva India has appointed Asit Rath as chief executive officer and managing director. Rath will succeed Amit Malik who is leaving the business after 10 years. The appointment will come into effect on July 11.
Currently the CEO of Prudential Myanmar Life Insurance, Rath comes with 22 years of banking and insurance experience in India and Myanmar and has strong distribution experience with ICICI Bank and ICICI Prudential Life in India.
Agreements News
5. Tata Power and Tamil Nadu inks a pact to establish a solar manufacturing facility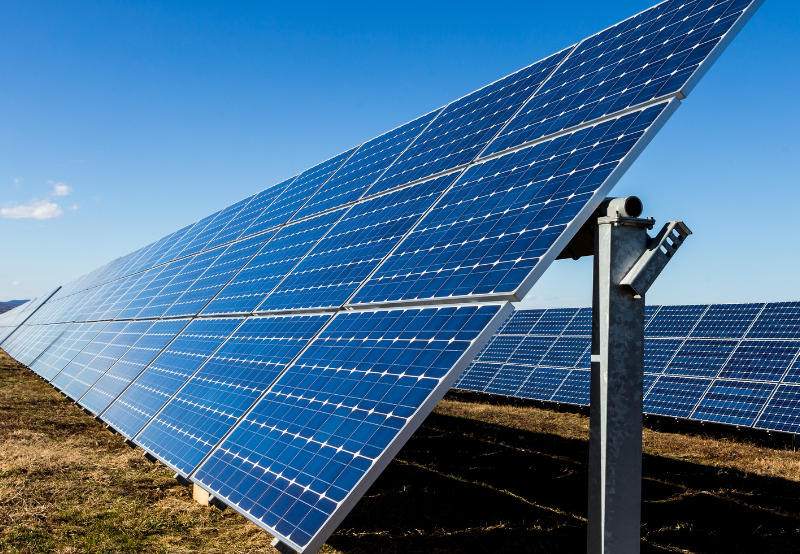 Tata Power revealed that it has reached a deal with the Tamil Nadu government to invest Rs. 3000 crore in the construction of a new solar cell and module manufacturing facility in the state's Tirunelveli district.
According to the agreement, both parties will endeavour to promote the switch to renewable energy and the creation of jobs in the state. The investment in the facility must take place over a period of more than 16 months and must result in the creation of jobs, the majority of which will be for women.
Important Takeaways For All Competitive Exams:
Tata Power CEO & MD: Shri Praveer Sinha
6. Avanse Financial and Edelweiss collaborate to provide student travel insurance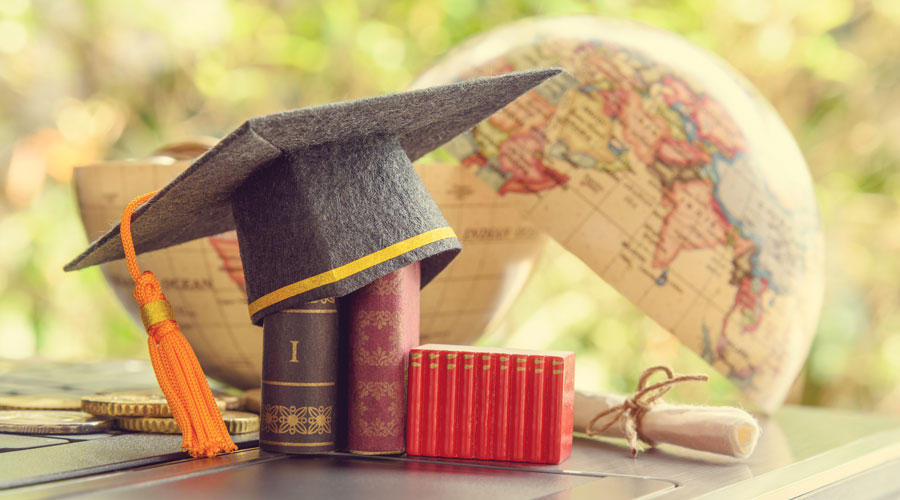 Avanse Financial Services, an NBFC with an emphasis on education, and Edelweiss General Insurance (EGI) have teamed to offer student travel insurance to international students who are supported by Avanse.
Student travel insurance from Edelweiss General Insurance covers medical costs and guards against emergencies and financial losses. The Edelweiss General Insurance plan ensures students have a worry-free time while studying and staying by providing comprehensive coverage against medical, lodging, and travel inconvenience-related covers.
Important Takeaways For All Competitive Exams:
MD & CEO, Avanse Financial Services: Amit Gainda
Executive director & CEO, Edelweiss General Insurance: Shanai Ghosh
7. To establish semiconductor park, IGSS Ventures and Tamil Nadu Govt signs MoU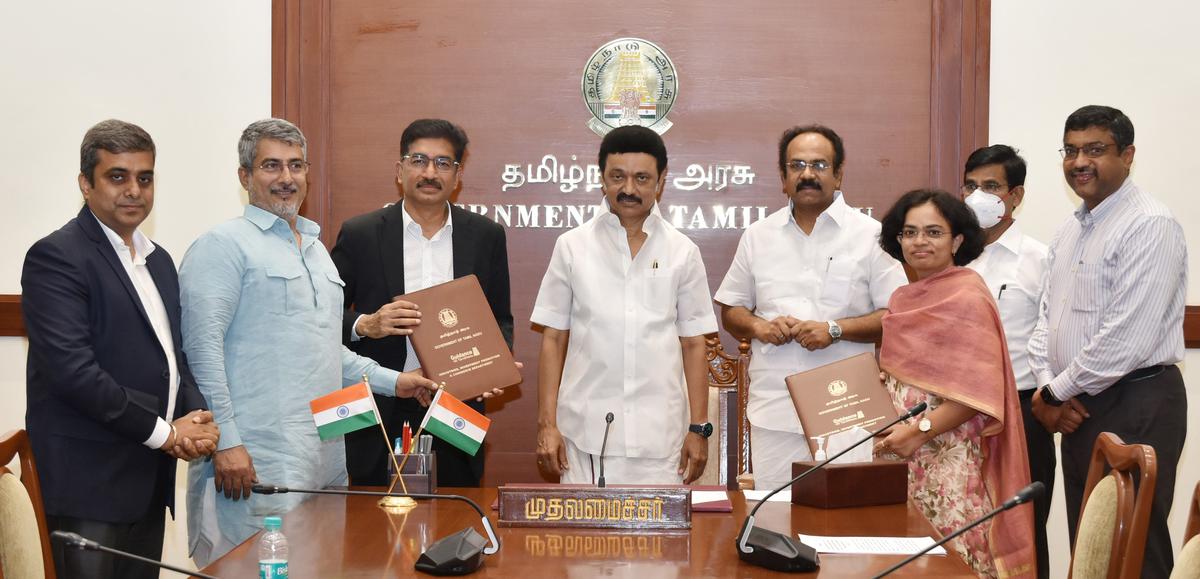 In the presence of Chief Minister M.K. Stalin, a Memorandum of Understanding (MoU) was signed between Tamil Nadu and the Singapore-based M/s. IGSS Ventures Pte Ltd to build a 300-acre semiconductor high-tech park in the State with an investment and grants of 25,600 crore.
At the function held at the Secretariat were Industries Minister Thangam Thennarasu, Chief Secretary V. Irai Anbu, and other top officials. In the next five years, the project is expected to directly employ more than 5,000 individuals, according to an official press release.
Important Takeaways For All Competitive Exams:
Chief Minister of Tamil Nadu: Shri M. K. Stalin
Industries Minister of Tamil Nadu: Thangam Thennarasu
Chief Secretary of Tamil Nadu: V. Irai Anbu
Banking News
8. RBI imposes monetary penalty on IndusInd Bank, Kotak Mahindra Bank 
The Reserve Bank of India (RBI) has imposed a monetary penalty of Rs 1.05 crore and Rs 1 crore on Kotak Mahindra Bank and IndusInd Bank, respectively, for deficiencies in regulatory compliance.
RBI's these penalties are based on deficiencies in regulatory compliance and are not intended to pronounce upon the validity of any transaction or agreement entered into by the bank with its customers.
Defence News
9. DRDO conducted successfully tests out Autonomous Aircraft's Maiden Take-Off
The Defence Research and Development Organisation (DRDO) successfully carried out the Maiden flight of Autonomous Flying Wing Technology Demonstrator from Aeronautical Test Range at Chitradurga in Karnataka.
The flight operated in a fully autonomous mode. The aircraft exhibited a perfect flight, including take-off, way point navigation and a smooth touchdown.
It has been designed and developed by Aeronautical Development Establishment (ADE), Bengaluru, one of the research laboratories of DRDO.
Important Takeaways For All Competitive Exams:
DRDO Founded: 1 January 1958;
DRDO Headquarters: New Delhi;
DRDO Chairman: G. Satheesh Reddy;
DRDO Motto: Strength's Origin is in Knowledge.
10. IAF Father-daughter team of fighter pilots makes history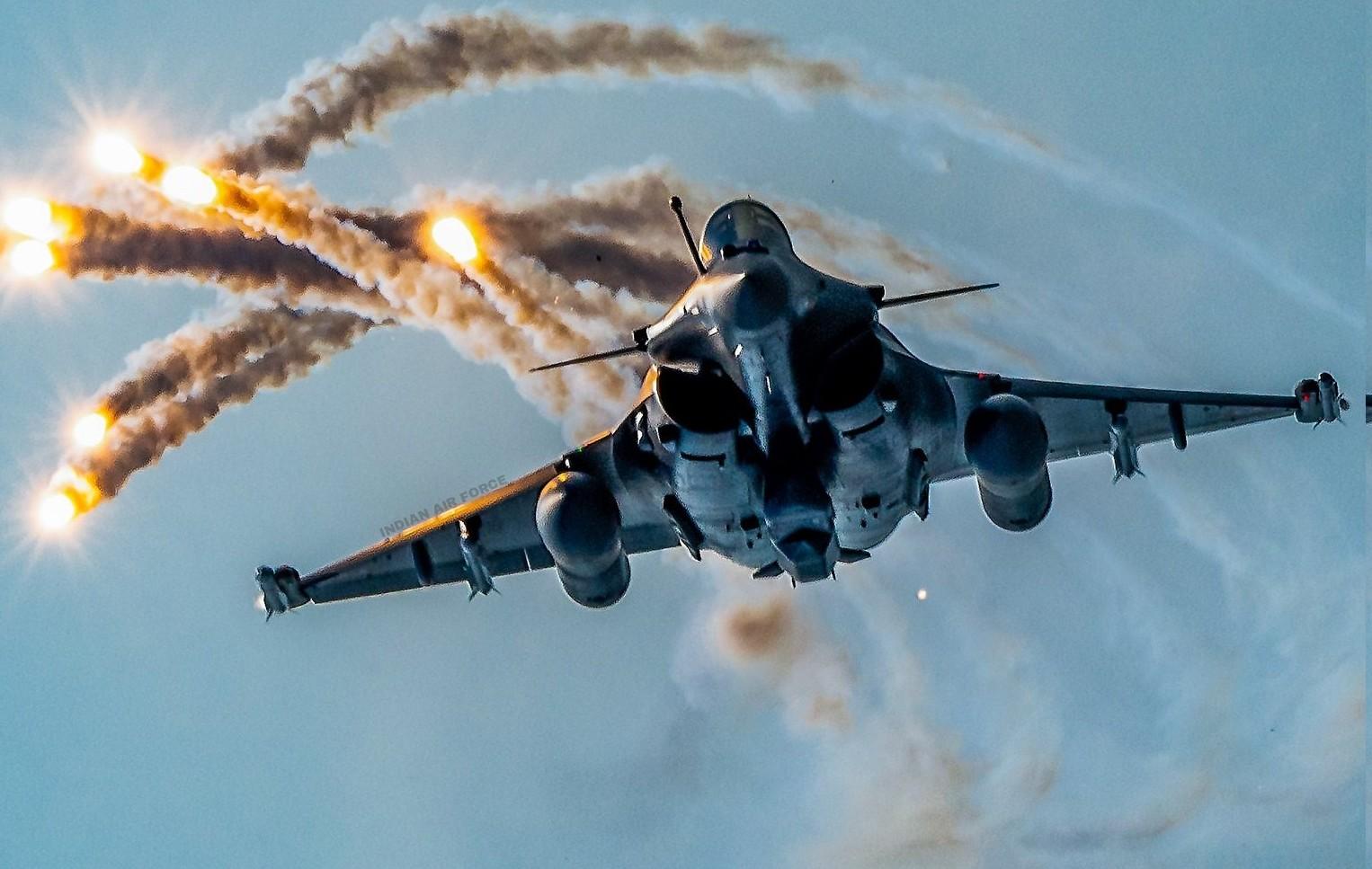 Father and daughter pair Flying Officer Ananya Sharma, who was commissioned as a fighter pilot in December 2021, and Air Commodore Sanjay Sharma, an experienced fighter pilot in the Indian Air Force (IAF), made aviation history by flying in the same jet formation.
At Air Force Station, Bidar, they flew in the same formation of Hawk-132 Advanced Jet Trainers (AJT). 
Science and Technology News
11. IIT Hyderabad and Greenko inks a pact to establish sustainable sci-tech school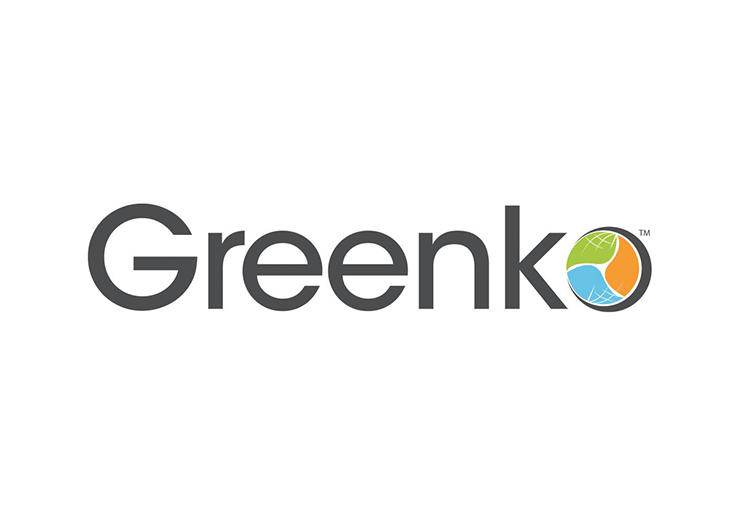 In order to establish a school where students would be trained toward sustainable goals like climate change mitigation, circular economy, energy transition, among others, the renewable energy company Greenko has partnered with IIT-Hyderabad.
The Greenko School of Sustainable Science and Technology (GSSST) will open toward the end of this year, according to a statement from the company, and by June 2023, the first batch of students will be admitted for the MTech and Ph.D. programmes in sustainable science and technology, followed by the BTech programme.
Important Takeaways For All Competitive Exams:
Union Minister for Education, GoI: Shri Dharmendra Pradhan
Ranks and Reports News
12. Odisha tops state ranking for implementation of National Food Security Act 2022 
Odisha has topped in the state ranking for implementation of the National Food Security Act (NFSA) through ration shops, followed by Uttar Pradesh and Andhra Pradesh.
Union Food and Consumer Affairs Minister Piyush Goyal released the 'State Ranking Index for NFSA' 2022 during a conference of state food ministers on food and nutrition security in India.
The current version of the Index measures the effectiveness of NFSA implementation majorly through operations and initiatives under TPDS (Targeted Public Distribution System).
Among the special category states (the North Eastern states, Himalayan states, and the Island states), Tripura has obtained the first rank. Himachal Pradesh and Sikkim are at the second and third positions.
Summits and Conferences News
13. S Jaishankar to attend the G20 Foreign Ministers' Meeting in Indonesia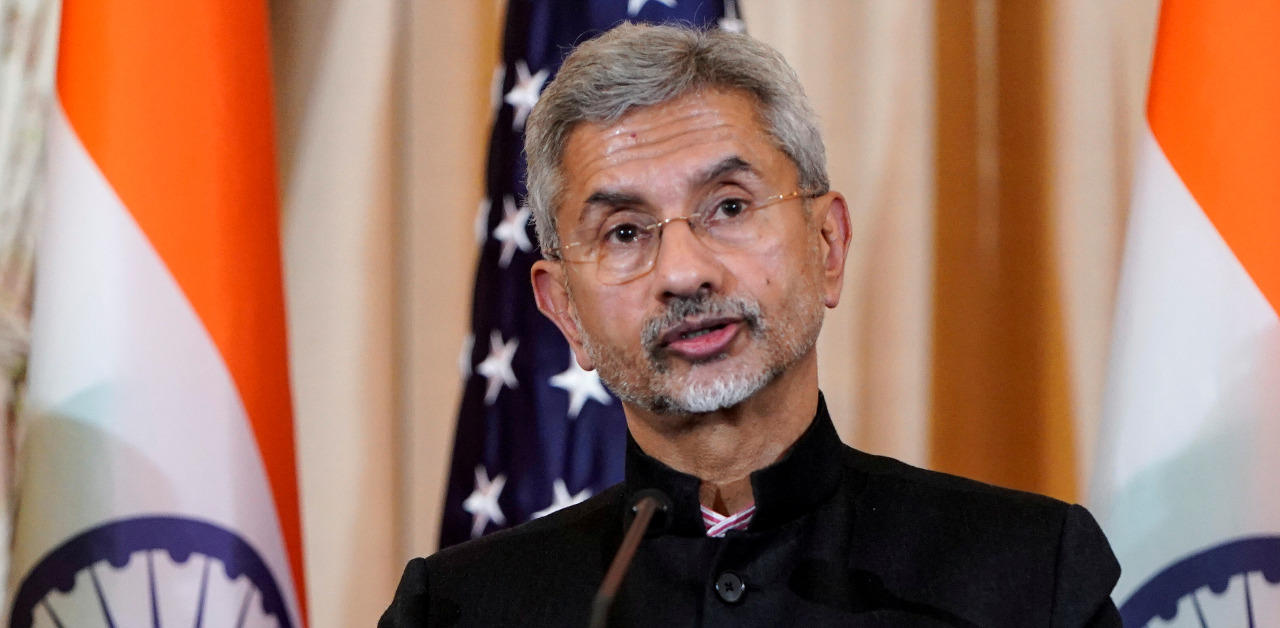 The G20 Foreign Ministers' Meeting (FMM) will be held in Bali, Indonesia, and it will be attended by External Affairs Minister S. Jaishankar.
According to a statement from the Ministry of External Affairs, the meeting's foreign ministers will discuss topics of current relevance, such as advancing multilateralism and current global concerns, such as the security of food and energy.
India will assume the G-20 presidency on December 1, 2022, and host the inaugural G20 Leaders' Summit in 2023, according to the Ministry of External Affairs.
Important Takeaways For All Competitive Exams:
External Affairs Minister: Shri S. Jaishankar
Awards News
14. Ukrainian mathematician Maryna Viazovska wins prestigious Fields Medal 2022 
Ukrainian maths professor, Maryna Viazovska, who won the top mathematics prize, the Fields Medal 2022.
Viazovska and three other mathematicians received the Fields Medal, dubbed the Nobel prize in maths, in Helsinki after the ceremony was moved from Saint Petersburg to the Finnish capital in response to Moscow's war.
The four awardees of the prestigious prize include:
France's Hugo Duminil-Copin (36 years)- Institut des Hautes Études Scientifiques
US-based June Huh (39 years) – Princeton University
Britain's James Maynard (35 years) – University of Oxford
Ukraine's Maryna Viazovska ( 37 years) – Swiss Federal Institute of Technology
Books and Authors News
15. A new edition of Viswananthan Anand's memoir 'Mind Master' released soon 
Hachette India has announced the expanded paperback edition of five-time world chess champion Viswanathan Anand's widely acclaimed memoir "Mind Master: Winning Lessons from a Champion's Life".
The book, featuring a bonus chapter on how to navigate uncertainty and rapidly changing realities in the wake of the pandemic, will hit the stands on July 15. It is written by Anand with author-journalist Susan Ninan.
Sports News
16. Elorda Cup: Boxers Alfiya Pathan and Gitika clinch Gold medals
Reigning Youth World Boxing champions Alfiya Pathan and Gitika have won gold medals at the Elorda Cup in Nur-Sultan, Kazakhstan. Two other Indian female boxers Kalaivani Srinivasan and Jamuna Boro signed off with silver medals.
With the addition of two gold, two silver, and 10 bronze medals on the final day, the 33-member Indian contingent concluded its campaign with an overall tally of 14 medals. The tournament witnessed top players in action from countries such as India, Uzbekistan, and hosts Kazakhstan, Cuba, China, and Mongolia.
Important Days
17. World Zoonosis Day 2022 observed on 6th July
World Zoonoses Day is marked annually on 6 July to commemorate the first vaccination administered against a zoonotic disease like influenza, ebola and West Nile virus. Zoonotic diseases are caused by viruses, parasites, bacteria and fungi.
These germs can lead to several kinds of illnesses, ranging in severity, in people and animals. Some can even cause death. Unlike in humans, animals may often appear healthy even when they carry such germs.
Obituaires News
18. Veteran Bengali filmmaker Tarun Majumdar passes away 
Veteran Bengali film director, Tarun Majumdar has passed away at the age of 92.
Tarun Majumdar was known for helming popular Bengali films such as Smriti Tuku Thak, Shriman Prithviraj, Kuheli, Balika Badhu, Dadar Kirti, Chander Bari, among others in his lifetime. He created a significant impact in uplifting the Bengali film industry during the 60s, 70s and 80s.
Tarun Majumdar was the recipient of the prestigious Padma Shri Award in 1990.
06th July | Current Affairs 2022 | Current Affairs Today | Current Affairs by Ashish Gautam
Click Here to Register for Bank Exams 2021 Preparation Material
Visit Achieversadda.com and participate in discussions with other aspirants and achievers. Get answers to your queries and connect with others on Achieversadda.com

All the Best BA'ians for the Bank exam!