Daily GK updates are incorporated with the important news that made the current affairs headlines for banking or other competitive exams. Daily GK Update is the complete bag of the important news that is held all day long. One should have complete knowledge about banking terms, current affairs news, etc. So, here is the GK update of the 07th May 2022 to help you prepare the Current affairs part. After reading this section, you can successfully attempt Current Affairs Quiz.
Here is the Daily GK Update of the 07th May 2022 covering the following news headlines: World Red Cross Day, World Athletics Day, 2022 Asian Games, National Spot Exchange, Border Roads Organisation, Indian Air Force, TVS Motor Company. 
Top 16 Daily GK Updates: National & International News 
Here is providing below the top 16 important Daily General Knowledge 2022 updates with national & international news.
National News
1. India embarks on the 'World's Largest' Film Restoration Project 
Information and Broadcasting Minister, Anurag Thakur said that an amount of Rs 363 crore has been allotted for the world's largest film restoration project under the National Film Heritage Mission.
The mission was launched in 2016 with an outlay of 597 crore rupees. It aims at preserving, restoring and digitizing the cinematic heritage. The Minister informed that the process of restoring over 5900 short films, documentaries and features is underway.
He said this exercise carried out by the National Film Archive of India proves to be one of the world's biggest restoration, conservation, preservation and digitization process undertaken.
The Minister also held a meeting to review the functioning of the Film and Television Institute of India, FTII and deliberated on the vision of taking FTII to international standards of excellence. Mr Thakur said FTII should nurture entrepreneurial skills and equip students to launch startups in film and television productions.
2. NCRTC to receive India's first Regional Rapid Transit System train set at Salvi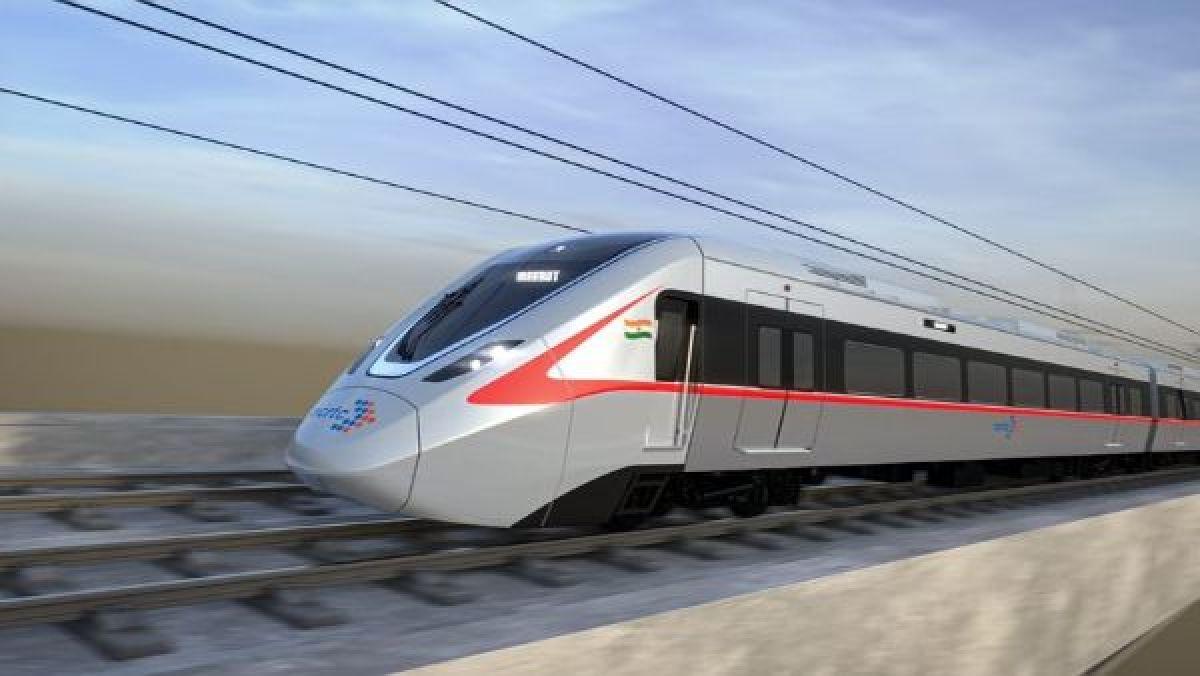 At Alstom's Savli project in Gujarat, the National Capital Region Transport Corporation (NCRTC) will receive India's first semi-high-speed train set for Regional Rapid Transit System (RRTS). Manoj Joshi, Secretary, Ministry of Housing and Urban Affairs, will be present at the occasion.
The RRTS train sets are produced under the Make in India initiative and can reach a top speed of 180 kilometres per hour. The train will be transported to Duhai Depot in Uttar Pradesh, where it will be repaired and operated.
Cushioned seating, laptop-mobile charging, luggage racks, and a dynamic route map are among the modern commuter-centric features of the completely air-conditioned train.
The NCRTC is in charge of putting India's first RRTS corridor between Delhi and Meerut into action. The 82-kilometre-long route is now under construction.
The 17-kilometre priority segment between Sahibabad and Duhai is expected to be operational by 2023, with the entire corridor completed by 2025.
Important Takeaways For All Competitive Exams:
Secretary, Ministry of Housing and Urban Affairs: Shri Manoj Joshi
Minister of Housing and Urban Affairs: Shri Hardeep Singh Puri
States News
3. Haryana launched 'Vehicle Movement Tracking System' mobile app
Haryana Chief Minister Manohar Lal Khattar has launched a Vehicle Movement Tracking System (VMTS) mobile app to track the vehicles carrying sand and other mining material. The app will be used at different checkpoints in all the districts of Haryana.
All vehicle details including vehicle type, vehicle number, moving from, moving to, and driver details will be stored in it. The non-registered individual will not be permitted to enter the zone of sand mining.
This App has been designed and developed in-house by National Informatics Centre, Haryana. The app will be used at different checkpoints in all the districts of Haryana and vehicle details —like vehicle number, vehicle type, moving from, moving to — along with driver details, like name, driver mobile number and driver license number will be punched into it.
If the vehicle is to move between source and destination checkpoints, then officials can mark the vehicle exit from the originating check post as an interim exit and at the destination checkpoint it will be marked as a final exit.
4. UP villages to get free high-speed internet connectivity
Uttar Pradesh government will provide free wi-fi facilities at more than 58 thousand places in the villages of the state. This internet facility will be available for the people within 50 meters of the Gram Sachivalaya (village secretariat) building which is being built in every Gram Panchayat of the state.
In order to make every village a smart village, high-speed internet connectivity will be provided to the village secretariats and a free high-speed Wi-Fi internet facility will be provided to the villagers within a radius of 50 meters of the village secretariat building. The process of establishment of village secretariats in 58,189-gram panchayats of the state is going on continuously.
Important takeaways for all competitive exams:
Uttar Pradesh Capital: Lucknow;
Uttar Pradesh Chief Minister: Yogi Adityanath;
Uttar Pradesh Governor: Anandiben Patel.
Agreements News
5. Ministry of Skill Development signs MoU with ISRO to begin its Training Program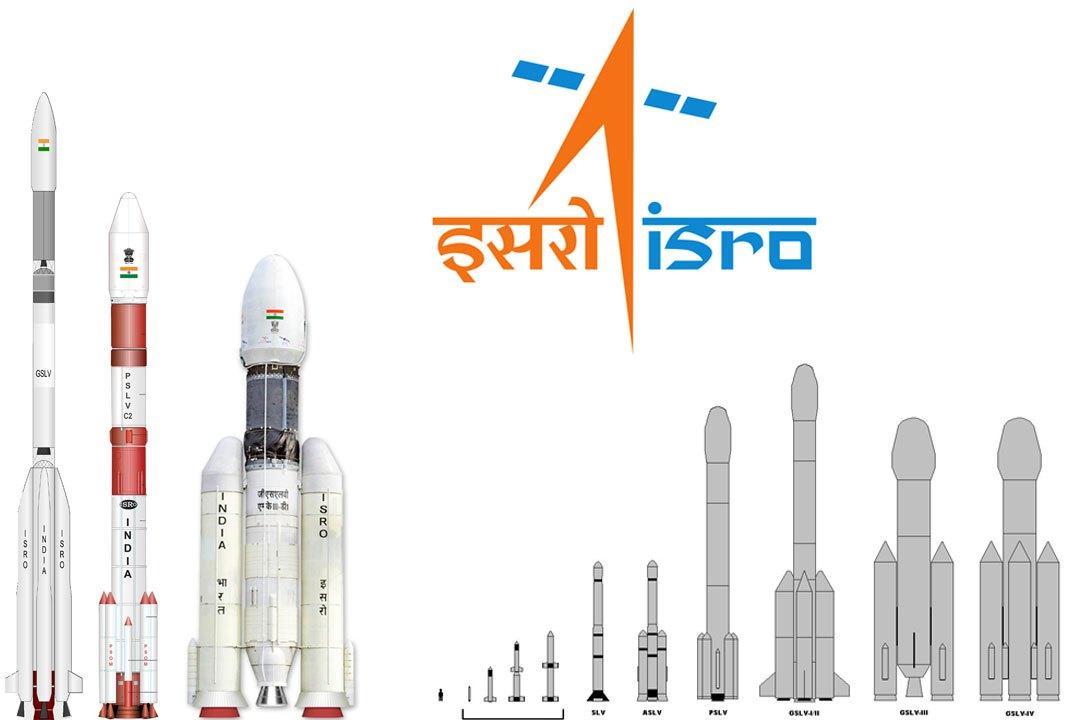 The Ministry of Skill Development and Entrepreneurship (MSDE) signs an MoU (Memorandum of Understanding) with the Indian Space Research Organisation with the goal of upskilling the technical workforce at the Department of Space of ISRO. Shri Rajesh Aggarwal, Secretary MSDE, and Shri S. Somanath, Secretary Department of Space/ Chairman ISRO, signed the MoU.
The initiative aims to establish a formal framework for short-term courses to provide training for the skill development and capacity building of ISRO technical professionals in the space domain in the country, in accordance with industry requirements. Over the next five years, more than 4000 ISRO technical professionals will be taught in the programme.
Important Takeaways For All Competitive Exams:
Union Minister of Skill Development & Entrepreneurship: Dr Mahendra Nath Pandey
Secretary Department of Space/ Indian Space Research Organisation (ISRO) Chairman: Shri S. Somanath
Appointments News
6. Sudarshan Venu has been named the Managing Director of TVS Motor Company
Sudarshan Venu was named Managing Director of TVS Motor Company at its board meeting. TVS Motor Company is a well-known global manufacturer of two-wheelers and three-wheelers.
Sudarshan has shaped the destiny of one of India's major two-wheeler manufacturers, making it the most award-winning two-wheeler company. He was instrumental in the company's expansion in India and other significant overseas areas, such as Asia, Africa, and, more recently, Europe.
Sudarshan Venu, according to TVS Motor Company, has been instrumental in the company's success in India as well as significant overseas markets such as Asia, Africa, and, more recently, Europe.
Sudarshan's outstanding efforts have seen critical decisions to produce aspirational products and grow quickly in India and beyond, according to Mr Venu Srinivasan, Chairman Emeritus, TVS Motor Company.
He has also overseen some significant acquisitions and group company expansion.
Sudarshan has a clear vision, according to Prof Sir Ralf Dieter Speth, Chairman of TVS Motor Company, and he brings with him a remarkable passion for modern technology and long-term growth based on values. He thinks ahead of the curve, anticipating emerging trends. Two of his main areas of concentration are personal and smart mobility, as well as electrification. He has also been instrumental in TVS Motor's foreign expansion.
He has the capacity to lead high-performing foreign teams while maintaining empathy. He is concerned about people and society.
Important Takeaways For All Competitive Exams:
Chairman, TVS Motor Company: Prof Sir Ralf Dieter Speth
Chairman Emeritus, TVS Motor Company: Mr Venu Srinivasan
Defence News
7. Air Marshal Sanjeev Kapoor Takes Charge as DG (Inspection and Safety) 
Air Marshal Sanjeev Kapoor has assumed the appointment of Director General (Inspection and Safety) of Indian Air Force at Air HQ New Delhi. The Air Marshal is a graduate of the National Defence Academy and was commissioned in the Flying branch of IAF in December 1985 as a Transport Pilot.
Sanjeev Kapoor is an alumnus of Defence Services Staff College (DSSC) Wellington, College of Defence Management and National Defence College.
The Air Officer is a Qualified Flying Instructor with more than 7700 hours of flying experience on various aircraft in the inventory of IAF. The Air Officer is a recipient of Vayu Sena Medal and Ati Vishist Seva Medal. In a service career spanning over 36 years, the Air Marshal has tenanted important command and staff appointments.
8. BRO celebrates its 62nd raising day on 7th May 
The Border Roads Organisation (BRO) was founded on 7th May 1960 as a leading road construction agency under the Ministry of Defence with Shramena Sarvam Sadhyam (everything is achievable through hard work) as its motto. On 7 May 2022 BRO celebrated its 62nd Raising Day (foundation day).
It is a leading road construction agency under the Ministry of Defence.
Its primary role is to provide road connectivity in India's border areas. It also creates upgrades and maintains infrastructure along borders to meet India's overall tactical and strategic goals.
Important takeaways for all competitive exams:
Border Roads Organisation Headquarters: 

New Delhi;

Border Roads Organisation Director-General: 

Lt. Gen. Rajeev Chaudhary;

Border Roads Organisation Founded: 

7 May 1960.
Schemes News
9. SC appointed panel for the recovery of money from NSEL defaulters
The Supreme Court of India formed a high-level committee, headed by retired Bombay High Court Judge Pradeep Nandrajog, for recovery of money from the defaulters against whom the National Spot Exchange (NSEL) has secured money decrees.
NSEL has already secured decrees and arbitration awards of Rs 3,534 crores against the defaulters. Further, defaulters' liabilities of Rs 760 crores have already been crystallised by the committee appointed by the Bombay High Court.
Summits and Conferences News
10. Prime Minister Modi addresses the JITO Connect 2022 launching session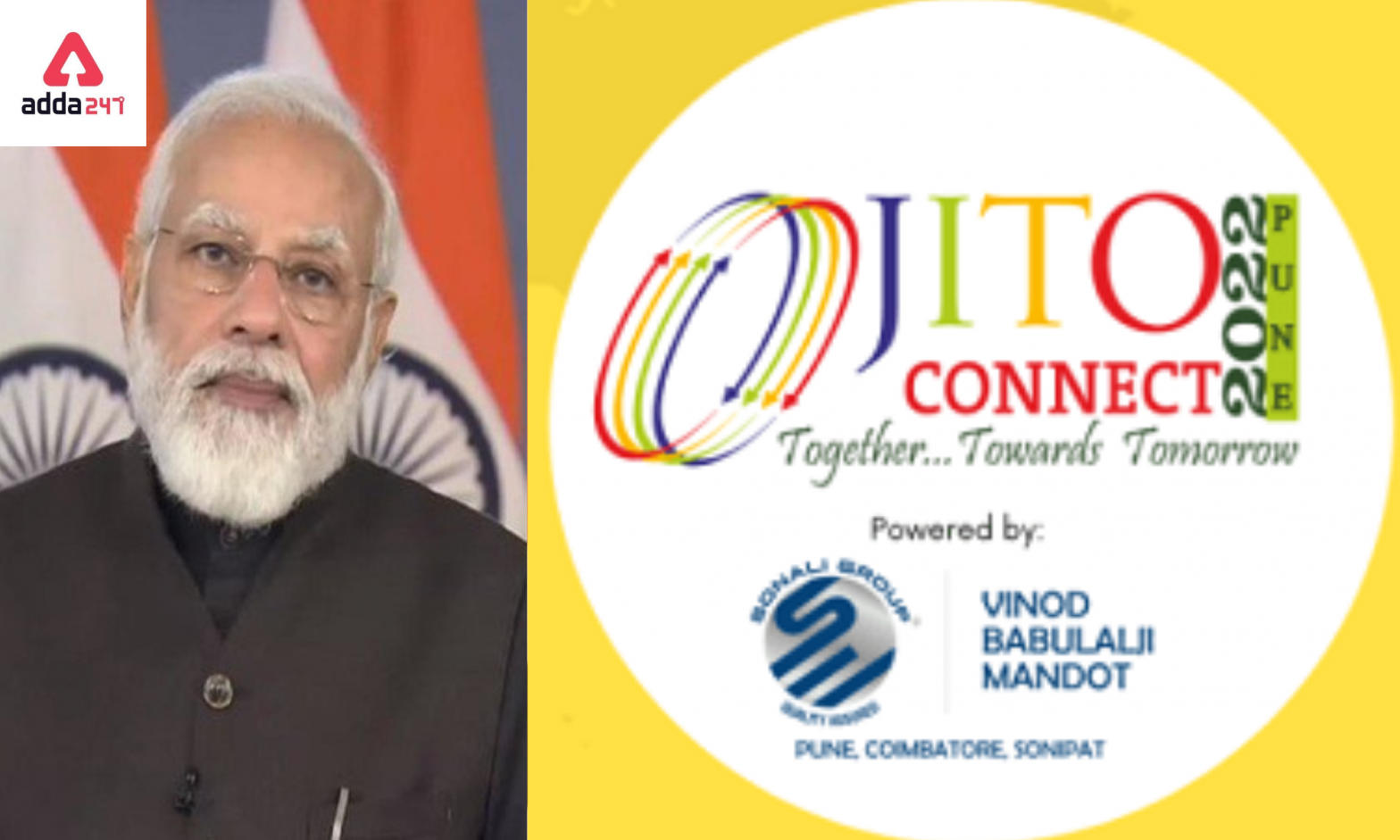 Prime Minister Shri Narendra Modi used video conferencing to address the opening session of the Jain International Trade Organisation's JITO Connect 2022.
In his remarks, the Prime Minister referred to the spirit of Sabka Prayas in the topic of the programme, saying that the world is looking at India's development resolutions as a method of attaining its objectives. Whether it's for global peace, worldwide wealth, solutions to global difficulties, or the development of the global supply chain, the world looks to India with hope.
The prestigious JITO Connect 2022 – One of the World's Largest and Most Desired Global Summits, a 3-day power packed Summit that is set to take people on a journey to Unravel the Future and embrace Change, the only constant, is set to take people on a journey to Unravel the Future and embrace Change, the only constant It will provide unsaid stories, thoughts, and discoveries that will encourage everyone to grasp other perspectives and see the big picture.
11. 'Enterprise India National Coir Conclave 2022' inaugurated by MSME Minister Narayan Rane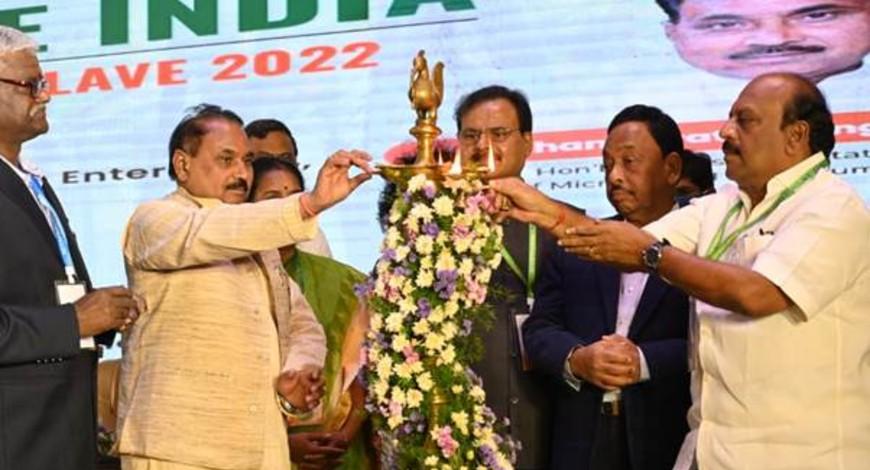 The 'Enterprise India National Coir Conclave 2022' was inaugurated at Coimbatore, Tamil Nadu, by Union Minister for MSME Shri Narayan Rane and Minister of State for MSME Shri Bhanu Pratap Singh Verma, as well as several State Ministers and top officials.
The coir sector employs more than 7 lakh people in rural parts of coconut-growing states. Even more intriguing, 80 percent of these artists are women, although output has so far been limited to the country's southern coconut-producing States/UTs.
The Ministry of MSME plans to expand coir production in other states around the country, and that the government has taken several measures to popularise the use of coir for consumer and industrial purposes, particularly as a substitute for many non-degradable materials.
Coir industry awards were presented to 44 coir and coir products manufacturing/exporting entities at this event.
Coir Board also unveiled new coir products such as a coir composite fruit bowl, a geo-textile shadow lamp, coir buttons, coir auto mirror covers, a flat rectangular tray, and a certificate holder, as well as the publication of the Manual of Coir Technologies, Books on Coir Pith, Geo-textiles, and Coir Floor Furnishing.
Ranks and Reports News
12. India logs 6.2 percent increase in death rate as per CRS during 2020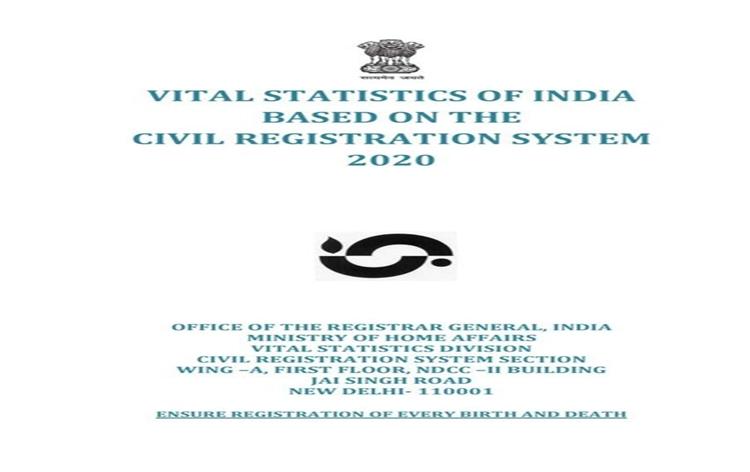 The Civil Registration System (CRS) report 2020, based on birth and death reports, has been released by the central government. According to the data, the number of registered births declined from 2.48 crore in 2019 to 2.42 crore in 2020, representing a 2.40 percent decrease.
According to the Vital Statistics of India based on the Civil Registration System's report for 2020, the number of registered deaths increased by 6.2 percent from 76.4 lakh in 2019 to 81.2 lakh in 2020.
Males account for 60.2 percent of all registered deaths, while females account for 39.8 percent.
Maharashtra, Bihar, Gujarat, West Bengal, Andhra Pradesh, Tamil Nadu, Karnataka, Madhya Pradesh, Rajasthan, Assam, and Haryana are among the states and union territories that have contributed considerably to the increase in deaths from 2019 to 2020.
The number of births and deaths included in the study are factual figures collected from roughly 3 lakh registration units across the country, according to NITI Aayog Member(Health) Dr. V K Paul.
CRS is a system for recording births, deaths, and stillbirths that is universal, continuous, mandatory, and permanent.
The Registration of Birth and Death Act (RBD) of 1969 governs the registration of births and deaths.
Sports News
13. 2022 Asian Games in China postponed to 2023
The Asian Games 2022, due to be held in Hangzhou, China in September, has been postponed to 2023 due to rising COVID-19 cases in the country, the Olympic Council of Asia (OCA) announced.
The Olympic Council of Asia, the governing body for the Asian Games, said it will announce the new dates for the 19th edition of the Games. The Asian Games 2022 were originally scheduled from September 10 to 25.
The host city of Hangzhou is less than 200km away from Shanghai, which is currently fighting another major COVID-19 outbreak and has strict restrictions in place, including a weeks-long lockdown.
The OCA also announced that the third edition of the Asian Youth Games, scheduled to be held in Shantou in December, have been cancelled. The World University Games 2021, to be held from June 26 to July 27 in Chengdu this year, have also been pushed to 2023.
Important Days
14. World Athletics Day 2022 Celebrates on 7th May
World Athletics Day is celebrated every year globally on the 7th of May to raise awareness about the importance of fitness and encourage them to play sports, especially athletics. The basic objective of World Athletics Day is to boost the participation of youths in athletics.
The World Athletics Day gave a chance to schools, colleges and various other institutions to promote their children's interests in various other sports from running to shot put and various other sports which require stamina.
In 1996, World Athletics Day was started by the then International Amateur Athletic Federation (IAAF) President Primo Nebiolo. The World Athletics federation and an international governing body for the field of athletics, IAAF, organises and sponsors this day every year since then, with a focus on fitness and health.
Important takeaways for all competitive exams:
World Athletics Headquarters: 

Monaco;

World Athletics Founded: 

17 July 1912, Stockholm, Sweden.
15. World Red Cross Day observed on 8th May
World Red Cross Day is observed globally on 8th May every year. The day aims to broaden the public's understanding of the International Red Cross and Red Crescent Movement.
Red Crescent Societies are affiliated and work in cooperation with the World Red Cross to assist in the activities of the movement. National Red Crescent societies and Red Cross Societies are found in almost every nation worldwide.
Henry Dunant was born on 8th May, 1828 and also was the winner of the Nobel Peace Prize. World Red Cross Day is also known as World Red Cross and Red Crescent Day. In 1863, Henry Dunant established the Red Cross Committee International in Geneva, Switzerland.
Important takeaways for all competitive exams:
International Committee of the Red Cross Headquarters: 

Geneva, Switzerland;

International Committee of the Red Cross Founder: 

Henry Dunant;

International Committee of the Red Cross Founded: 

17 February 1863, Geneva, Switzerland;

International Committee of the Red Cross President: 

Peter Maurer.
16. Time of Remembrance and Reconciliation for Those Who Lost Their Lives during the Second World War
Every year during May 8-9, the United Nations marks the Time of Remembrance and reconciliation for those who lost their lives during the Second World War. The day pays tribute to all the victims of the Second World War. This year is the 77th Anniversary of World War II.
On 2 March 2010, by resolution 64/257, the General Assembly invited all Member States, organizations of the United Nations system, non-governmental organizations and individuals to observe 8-9 May in an appropriate manner to pay tribute to all victims of the Second World War.
A special solemn meeting of the General Assembly in commemoration of all victims of the war was held in the second week of May 2010, marking the sixty-fifth anniversary of the end of the Second World War.
07th May | Current Affairs 2022 | Current Affairs Today | Current Affairs by Ashish Gautam
Click Here to Register for Bank Exams 2021 Preparation Material
Visit Achieversadda.com and participate in discussions with other aspirants and achievers. Get answers to your queries and connect with others on Achieversadda.com

All the Best BA'ians for the Bank exam!
Important links-