Here is the daily GK update of 08th August 2020 covering the following news headlines: Google, PNB, CRPF, Covid-19, Kavkaz, T20 World Cup.
Daily GK updates are incorporated with the important news that made the current affairs headlines for banking or other competitive exams. Daily GK Update is the complete bag of the important news that held all day long. One should have complete knowledge about the banking terms, current affairs news, etc. So, here is the GK update of 08th August 2020 to help you prepare the Current affairs part. After reading this section, you can successfully attempt Current Affairs Quiz.

State News
1. Maharashtra ties up with Google to start virtual classes
Maharashtra government has tied up with Google to provide online education to students in the state.
Maharashtra is the first state in the country that is launching such a project.
The project was launched by the chief minister Uddhav Thackeray and will cover over 1.09 lakh government, private, aided, and unaided schools, and benefit over 22.03 million students. Students and teachers will get access to Google Classroom and G Suite for Education that will provide solutions to support remote learning.
Important takeaways for all competitive exams:
Chief Minister of Maharashtra: Uddhav Thackeray; Governor: Bhagat Singh Koshyari.
Appointments
2. Hardayal Prasad becomes new MD & CEO of PNB Housing Finance
PNB Housing Finance has announced the appointment of the former SBI Card head, Hardayal Prasad as its new managing director and chief executive officer.
Prasad will take over from, Neeraj Vyas the current interim managing director and chief executive officer of the company, will step down from the position on August 10.
Important takeaways for all competitive exams:
PNB Housing Finance Head Office: New Delhi.
PNB Housing Finance Tag Line: Ghar Ki Baat.
3. P S Ranipse becomes new IG of CRPF
Odisha cadre IPS officer, P S Ranipse has been appointed as Inspector General (IG), in Central Reserve Police Force (CRPF).
He will hold the post on Central deputation for a period of five years from the date of joining.
Important takeaways for all competitive exams:
Headquarters of CRPF: New Delhi.
The motto of CRPF: Service and Loyalty.
CRPF founded: 27 July 1939.
Banking
4. KV Kamath committee to help with Covid-19 related stressed assets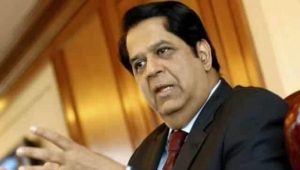 The Reserve Bank of India (RBI) has set up an expert committee under veteran banker KV Kamath to suggest financial parameters for resolution of Covid-19 related stressed assets.
The committee will submit its recommendations to the RBI, which will notify them along with modifications, in 30 days.
The other members of the committee will be Diwakar Gupta, T N Manoharan and Ashvin Parekh will be strategy advisor and the Indian Banks' Association CEO will function as member secretary of the panel.
Important takeaways for all competitive exams:
RBI 25th Governor: Shaktikant Das; Headquarters: Mumbai; Founded: 1 April 1935, Kolkata.
Defence
5. India to participate in Kavkaz 2020 exercise in Russia
India will take part in the multilateral military "Russian Kavkaz 2020" strategic command-post exercise to be held in Astrakhan, Russia.
The Indian contingent includes 150 Army personnel and a smaller number of personnel from the Navy and Air Force.
The invitation for participation to Kavkaz 2020, also referred to as Caucasus-2020, has been extended to at least 18 countries including China, Iran, Pakistan and Turkey apart from other Central Asian Republics part of the SCO.
Books and Authors
6. A book titled 'Amazing Ayodhya' authored by Neena Rai
The book titled 'Amazing Ayodhya' has been authored by Neena Rai.
The book offers "authentic information" about the city, which will not only help understand the life and times of ancient Hindus but also the revered figures of Rama and Sita.
The book is publishing by house Bloomsbury.
Sports News
7. India to host ICC Men's T20 World Cup in 2021
The International Cricket Council has confirmed that the ICC Men's T20 World Cup 2020 that was postponed due to Covid-19 will be held in Australia in 2022.
India will host the ICC Men's T20 World Cup 2021 as planned. ICC has also decided to postpone the ICC Women's Cricket World Cup 2021 in New Zealand till February-March 2022 because of the impact the Covid-19 pandemic has had on cricket globally.
Important Days
8. Nation observes 78th anniversary of Quit India movement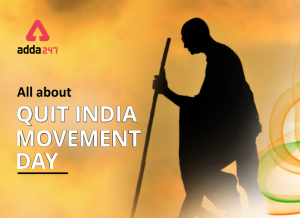 The 78th anniversary of the August Kranti Din or Quit India Movement, which is considered as one of the important milestones in the history of freedom struggle of our country, is being observed on 8 August 2020.
On 8 Aug 1942, Mahatma Gandhi gave a clarion call to end the British rule and launched the Quit India Movement at the session of the All-India Congress Committee in Mumbai.
After the failure of Cripps Mission, Gandhiji gave the call to "Do or Die" in his Quit India speech delivered at the Gowalia Tank Maidan in Mumbai. The grateful country is paying homage to the freedom fighters and remembering the supreme sacrifices of the martyrs during the freedom struggle.
Miscellaneous
9. Delhi Govt launches new "Electric Vehicle Policy"
Delhi government has launched the "Electric Vehicle Policy" for the national capital under which will waive registration fee, road tax, and provide an incentive of up to ₹1.5 lakh for new cars.
The government aims to generate employment to give a boost to Delhi's economy and reduce pollution levels in the national capital.
There is already the Centre's scheme on electric vehicles called 'Fame India Phase-2', under which the Union government also provides some incentives. Delhi government scheme will be an addition to the Centre's scheme and people can also avail benefits under both the schemes.
Important takeaways for all competitive exams:
Chief Minister of Delhi: Arvind Kejriwal; Governor of Delhi: Anil Baijal.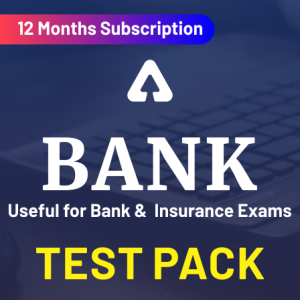 8 August Current Affairs 2020 | Current Affairs Today | Daily Current Affairs 2020
Visit Achieversadda.com and participate in discussions with other aspirants and achievers. Get answers to your queries and connect with others on Achieversadda.com

All the Best BA'ians for RBI Assistant Mains!