Daily GK updates are incorporated with the important news that made the current affairs headlines for banking or other competitive exams. Daily GK Update is the complete bag of the important news that is held all day long. One should have complete knowledge about banking terms, current affairs news, etc. So, here is the GK update for 08th June 2022 to help you prepare the Current affairs part. After reading this section, you can successfully attempt Current Affairs Quiz.
Here is the Daily GK Update of the 08th June 2022 covering the following news headlines: Azadi Ka Amrit Mahotsav, Sital Sasthi, Beach Vigil App, International Aluminium Institute, RBI Monetary Policy, World Bank.
 
Top 19 Daily GK Updates: National & International News 
Here is providing below the top 19 important Daily General Knowledge 2022 updates with national & international news.
National News
1. PM Modi launches new series of coins with Azadi Ka Amrit Mahotsav design 
Prime Minister Narendra Modi has launched a special series of coins that are also 'visually impaired friendly'.
The coins of Re 1, Rs 2, 5, 10 and 20 denominations will have the Azadi Ka Amrit Mahotsav (AKAM) design.
They are not commemorative coins and will be part of circulation. These new series of coins will remind people of the goal of amrit kal and motivate people to work towards the development of the country.
States News
2. 'Sital Sasthi' festival being celebrated in Odisha 
Sital Sasthi is a sacred Hindu festival is being celebrated in Odisha. This week-long special festival highlights the marriage of Lord Shiva and Goddess Parvati.
According to the Hindu calendar, Sital Sasthi is observed on the sixth day of the Jyestha month during the Shukla Paksha.
Important takeaways for all competitive exams:
Odisha Capital: Bhubaneswar;
Odisha Governor: Ganeshi Lal;
Odisha Chief Minister: Naveen Patnaik.
3. Andhra Pradesh launched '14400 app' to report corrupt officials 
Andhra Pradesh Chief Minister Jagan Mohan Reddy launched the '14400' app. This app has been developed by Anti-Corruption Bureau (ACB).
This app is customized for the people to register corruption-related complaints against the officials in the state.
This app also aims to ensure fool-proof evidence to present before the court. A complaint can be filed through a toll-free number 14400.
Important takeaways for all competitive exams: 
Andhra Pradesh Governor: Biswabhusan Harichandan;
Andhra Pradesh Chief minister: Y. S. Jaganmohan Reddy.
4. Tamil Nadu launched Nalaya Thiran skilling programme for college students 
The Tamil Nadu government recently launched Naan Mudhalvan (I am the first). Under this programme, Tamil Nadu government has now launched Nalaya Thiran (Tomorrow's ability).
In this programme, 50,000 college students will train with the knowledge in computer science, electronics and IT domains, skilling them on problem solving using technologies.
The Tamil Nadu government has created the Nalaya Thiran program to help the industry get skilled students.
Important takeaways for all competitive exams: 
Tamil Nadu Capital: Chennai;
Tamil Nadu Chief minister: K. Stalin;
Tamil Nadu Governor: N. Ravi.
5. Goa CM Launches 'Beach Vigil App' for Holistic Management of beaches 
The chief minister (CM) of Goa, Pramod Sawant has launched a 'Beach Vigil App', a collaboration between Information Technology (IT) sector and tourism sector that aims to benefit tourists and the institutions working in the beach tourism sector in a holistic management of beaches.
Through the Beach Vigil App, the Drishti workers, police and other stakeholders can raise issues for safeguarding the interest of the tourist's.During the launch, Goa IT and Tourism Minister Rohan Khaunte was also present.
Important Takeaways For All Competitive Exams:
Goa Governor: P.S. Sreedharan Pillai;
Goa Wildlife Sanctuaries: Bhagwan Mahavir Wildlife Sanctuary, Cotigao Wildlife
Sanctuary, Bondla Wildlife Sanctuary;
Goa Festivals: Goa Mango Festival.
Appointments News
6. Alok Kumar Choudhary takes charge as MD of SBI 
Alok Kumar Choudhary has took charge as the new Managing Director (MD) of State Bank of India (SBI).
His appointment comes in the wake of the superannuation of Ashwani Bhatia as Managing Director on May 31, 2022.
Choudhary was previously Deputy Managing Director (Finance) at the bank. As the new MD, he will be handling retail business and operations.
Important Takeaways For All Competitive Exams:
State Bank of India Founded: 1 July 1955;
State Bank of India Headquarters: Mumbai;
State Bank of India Chairman: Dinesh Kumar Khara.
7. Satish Pai named as the new chairman of International Aluminium Institute
The International Aluminium Institute (IAI), the only body representing the global primary aluminium industry, has announced the appointment of Satish Pai as its new Chair.
He is the Managing Director of Hindalco Industries, one of the world's largest integrated producers of aluminium.
Earlier serving as Vice Chairman, he succeeds Ben Kahrs, Chief Innovation Officer, Alcoa Corporation.
Economy News
8. RBI Monetary Policy: RBI raises repo rate by 50 bps to 4.90%
The six-member Monetary Policy Committee (MPC) led by RBI Governor Shaktikanta Das voted unanimously to raise repo rate by 50 basis points to 4.90 percent.
The Monetary Policy Committee has raised the repo rate in order to tackle elevated inflation.
Standing Deposit Facility and Marginal Standing Facility rates also raised by 50 basis points. Standing Deposit Facility rate now 4.65 percent, and Marginal Standing Facility rate now 5.15 percent.
To read the complete article: Click Here
9. World Bank cuts India GDP forecast to 7.5% 
The World Bank has slashed its growth forecast for India for the current financial year to 7.5 percent, a hefty 1.2 percentage points down from its previous forecast of 8.7 percent.
Writing in its latest Global Economic Prospects report released, the World Bank said it cut India's GDP growth forecast due to headwinds from rising inflation, supply chain disruptions, and geopolitical tensions.
Important takeaways for all competitive exams:
World Bank Headquarters: Washington, D.C., United States;
World Bank Formation: July 1944;
World Bank President: David Malpass.
Business News
10. Suryoday SFB and Mobisafar Services partnered to provide banking services across India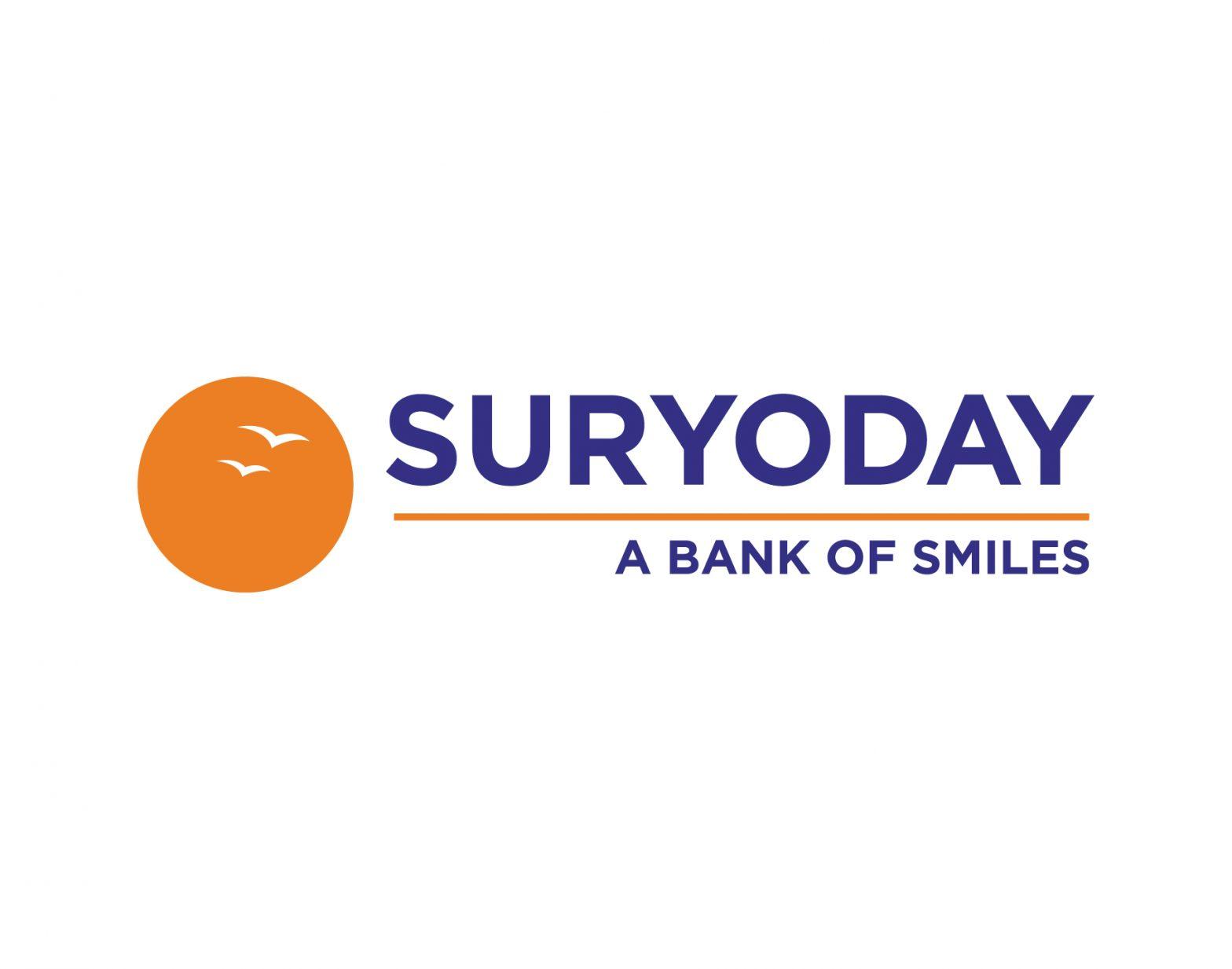 Suryoday Small Finance Bank, one of India's premier small finance banks, has established a cooperation with Mobisafar to provide banking services across India through all of Mobisafar's franchises and Business Correspondent network.
The cooperation aims to increase financial inclusion by providing vital banking services to underbanked customers digitally, even in the most distant corners of the country.
Mobisafar's 1.38 lac Banking Mitras will assist Suryoday Small Finance Bank in onboarding new clients digitally using eKYC and enabling banking services like savings account establishment, deposit / withdrawal of money, balance inquiry, and so on.
Banking News
11. NBFCUL Releases New Provisioning Norms for Standard Assets, issued by the RBI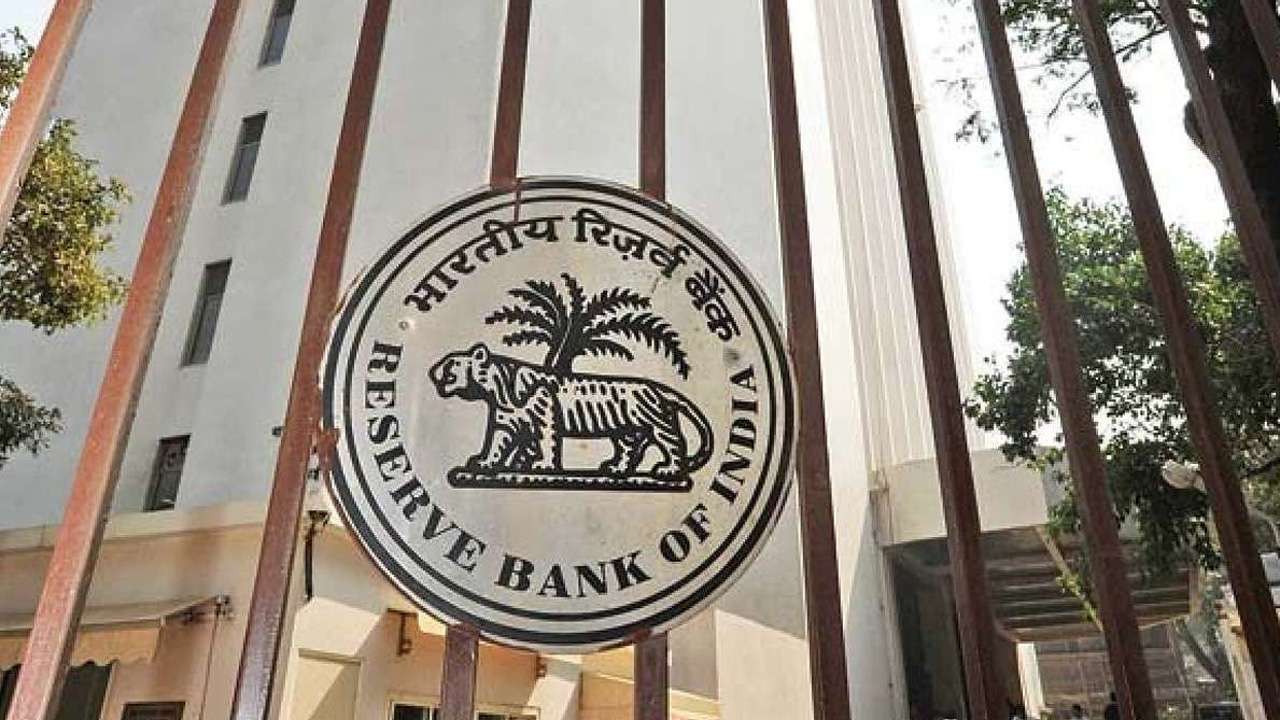 The Reserve Bank of India (RBI), in light of the growing involvement of non-banking financial companies (NBFCs) in the financial system, has issued a set of standards for provisioning for standard assets by large NBFCs.
The RBI published a framework for NBFC scale-based regulation in October of last year. NBFCs have a four-layer regulatory structure based on their size, activity, and perceived riskiness.
Schemes and Committees News
12. SEBI Advisory Committee on Mutual Funds restructured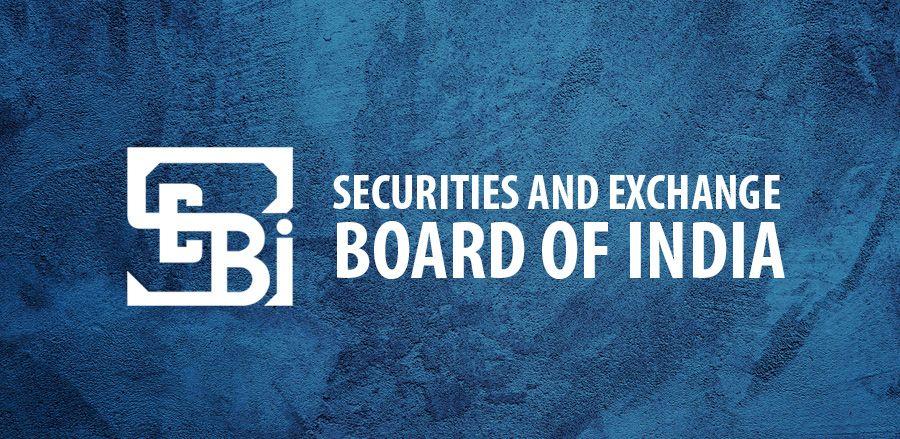 SEBI, the market regulator, has revamped its mutual fund advisory committee.
According to the latest update with the Securities and Exchange Board of India (Sebi), the 25-member advisory council will be chaired by Usha Thorat, a former Deputy Governor of the Reserve Bank of India (RBI). Previously, the panel consisted of 24 people.
The committee's mission is to advise the Securities and Exchange Board of India (SEBI) on problems relating to mutual fund regulation and development.
It can also advise the regulator on disclosure requirements and steps necessary for a change in the legal framework to bring mutual fund laws closer to simplification and transparency.
Defence News
13. Indian Army Contingent participates in the "Khaan Quest 2022" exercise 
Indian Army participates in a multinational exercise "Ex Khaan Quest 2022" where 16 other countries also took part in Mongolia. President of Mongolia, Ukhnaagiin Khurelsukh inaugurated the Exercise as the host.
Indian Army is represented by a contingent from the LADAKH SCOUTS.
The 14-day exercise is aimed at enhancing interoperability, building military to military relationships, developing peace support operations and military readiness among participating nations.
Important takeaways for all competitive exams: 
Indian Army Founded: 1 April 1895;
Indian Army Headquarters: New Delhi;
Indian Army Chief of the Army Staff: Manoj Pande;
Indian Army Motto: Service Before Self.
14. India successfully tested nuclear- capable Agni-4 ballistic missile in Odisha
India has successfully executed a nuclear- capable Agni-4 ballistic missile from APJ Abdul Kalam Island in Odisha.
The missile has the range of around 4,000 kilometres. Earlier, India successfully test-fired an extended range version of the BrahMos supersonic cruise missile from a Sukhoi fighter jet.
It was the first launch of the extended range version of the BrahMos missile from a Su-30MKI aircraft.
Ranks and Reports News
15. India ranked worst in the world in terms of environmental performance in 2022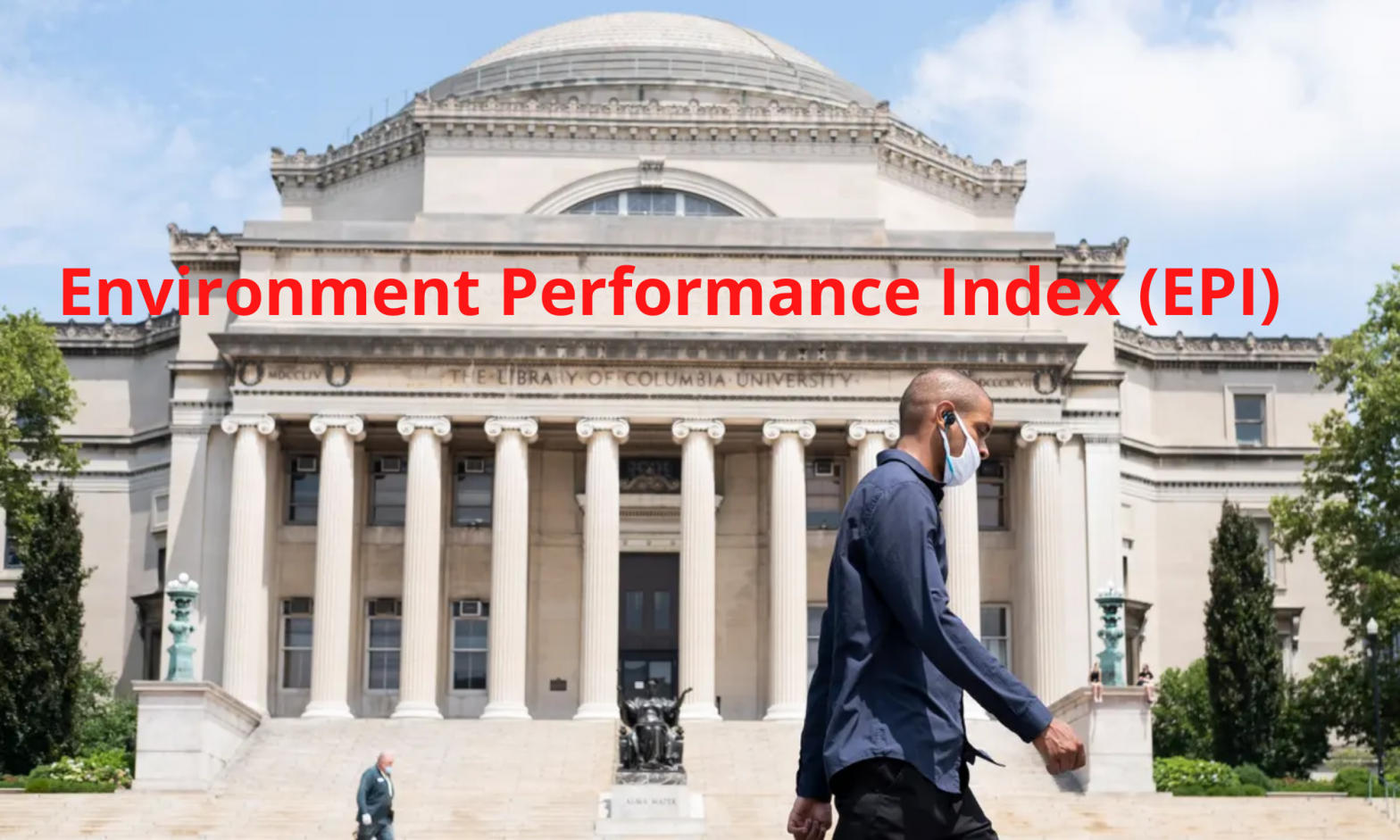 In the 2022 Environment Performance Index (EPI), an analysis by Yale and Columbia University researchers that gives a data-driven evaluation of the situation of sustainability around the world, India came in last out of 180 countries.
Climate change, environmental public health, and biodiversity are among the 40 performance factors used by the EPI to rank 180 nations.
With an overall score of 18.9, India came in last, while Denmark came in first as the world's most sustainable country.
Sports News
16. National Air sports Policy 2022 launched by Civil Aviation Minister
The Minister of Civil Aviation Shri Jyotiraditya M. Scindia launched the National Air Sport policy 2022 (NASP 2022).
The vision of NASP 2022 is to make India one of the top sports nations by 2023. The policy ensures to provide safe, affordable, accessible, enjoyable, and sustainable air sports in India.
The Air sports included various sports events which are going to be in air medium. India as a developing country has the potential to become one of the top countries in the world of air sports.
17. India Beat Poland 6-4 to Clinch Inaugural FIH Hockey 5s Title
India beat Poland 6-4 in final to clinch the inaugural FIH Hockey 5s championship in Lausanne in Switzerland.
Earlier, India first outplayed Malaysia 7-3, pumping in four goals in the second half in a stunning show before beating Poland 6-2 in the second match of the day.
India, who had topped the five-team league standings with three wins and one draw en route final, ended their campaign with an unbeaten record.
Important News
18. World Oceans Day observed on 8th June
The World Oceans Day is celebrated on June 8 every year across the globe. The day is commemorated to remind people of the importance of the oceans and the major role they play in everyday life.
The day is also observed to make raise public awareness of the ocean and its resources in order to promote global ocean and resource sustainability.
"Revitalization: collective action for the ocean" is the theme for World Oceans Day 2022, a year framed by the UN Decade of Ocean Science and the celebration of the United Nations Ocean Conference, two years after being cancelled because of the pandemic.
Miscellaneous News
19. Maruti Suzuki installed Asia's largest 20 MWp solar plant at Manesar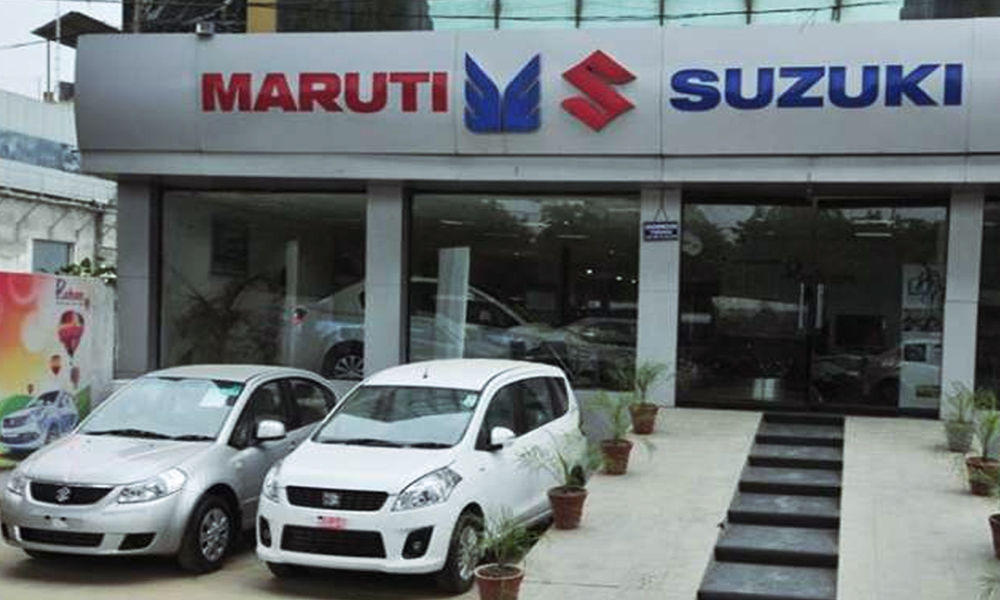 Maruti Suzuki India has installed a 20 MW solar carport at its Manesar, Haryana, site. The project is projected to provide the organisation with 28,000 MWh of electricity per year.
According to the firm, the energy generated by this initiative will be similar to the energy required to create nearly 67,000 cars every year. This is Asia's largest solar carport, according to the business.
Suzuki Motor Corporation, the parent firm of Maruti Suzuki India, inked a memorandum of understanding with Gujarat in March this year, agreeing to invest around 150 billion yen ($1.13 billion) in local manufacturing of battery electric vehicles (BEVs) and BEV batteries.
08th  June | Current Affairs 2022 | Current Affairs Today | Current Affairs by Ashish Gautam
Click Here to Register for Bank Exams 2021 Preparation Material
Visit Achieversadda.com and participate in discussions with other aspirants and achievers. Get answers to your queries and connect with others on Achieversadda.com

All the Best BA'ians for the Bank exam!