Daily GK updates are incorporated with the important news that made the current affairs headlines for banking or other competitive exams. Daily GK Update is the complete bag of the important news that is held all day long. One should have complete knowledge about banking terms, current affairs news, etc. So, here is the GK update for 09th August 2022 to help you prepare the Current affairs part. After reading this section, you can successfully attempt Current Affairs Quiz. 
Here is the Daily GK Update of the 09th August 2022 covering the following news headlines: ASEAN, Defence Expo, Vande Bharat trains, Karnataka Ratna, India Ki Udaan, Commonwealth Games 2022, Nagasaki Day.


Top 21 Daily GK Updates: National & International News 
Here is providing below the top 21 important Daily General Knowledge 2022 updates with national & international news.
National News
1. Indo-Israel Center of Excellence for Vegetables inaugurated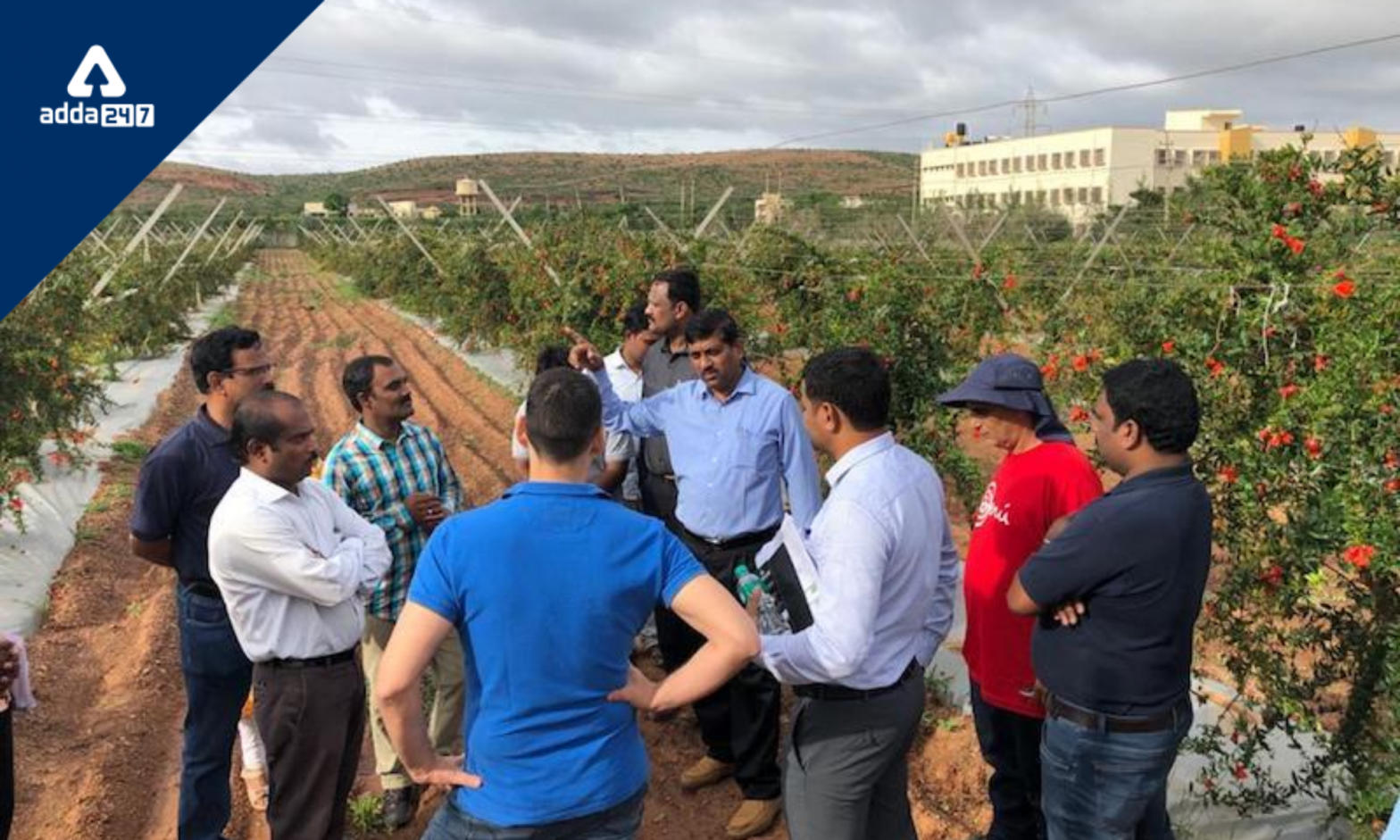 Israeli experts are providing the Center's technology as part of the India-Israel Action Plan (IIAP), while MIDH is funding the construction of the Center's infrastructure for demonstration purposes.
On the basis of Israeli innovations, Centers of Excellence (CoEs) are being established in the United States. In order to improve agriculture, the Central and State Governments are collaborating on all fronts, according to Agriculture and Farmers Welfare Minister Narendra Singh Tomar.
The newest technology in the horticulture industry are demonstrated and trained in at these Centers of Excellence.
In protected cultivation, they also act as a source of seedlings for fruits and vegetables.
International News
2. Gustavo Petro sworn in as first leftist President of Colombia 
Gustavo Petro has been sworn in as the first leftist president of Colombia. The 62-year-old is a former member of Colombia's M-19 guerrilla group as well as a former senator and mayor of Bogota. He succeeds Ivan Duque.
Mr Petro is part of a growing group of leftist politicians and political outsiders who have been winning elections in Latin America since the pandemic broke out.
A 2016 peace deal between Colombia's Government and the Revolutionary Armed Forces of Colombia turned much of the focus of voters away from the violent conflicts playing out in rural areas.
Important takeaways for all competitive exams:
Colombia Capital: 

Bogota; 

Currency: 

Colombian peso.
3. ASEAN Celebrated Its 55th Anniversary In 2022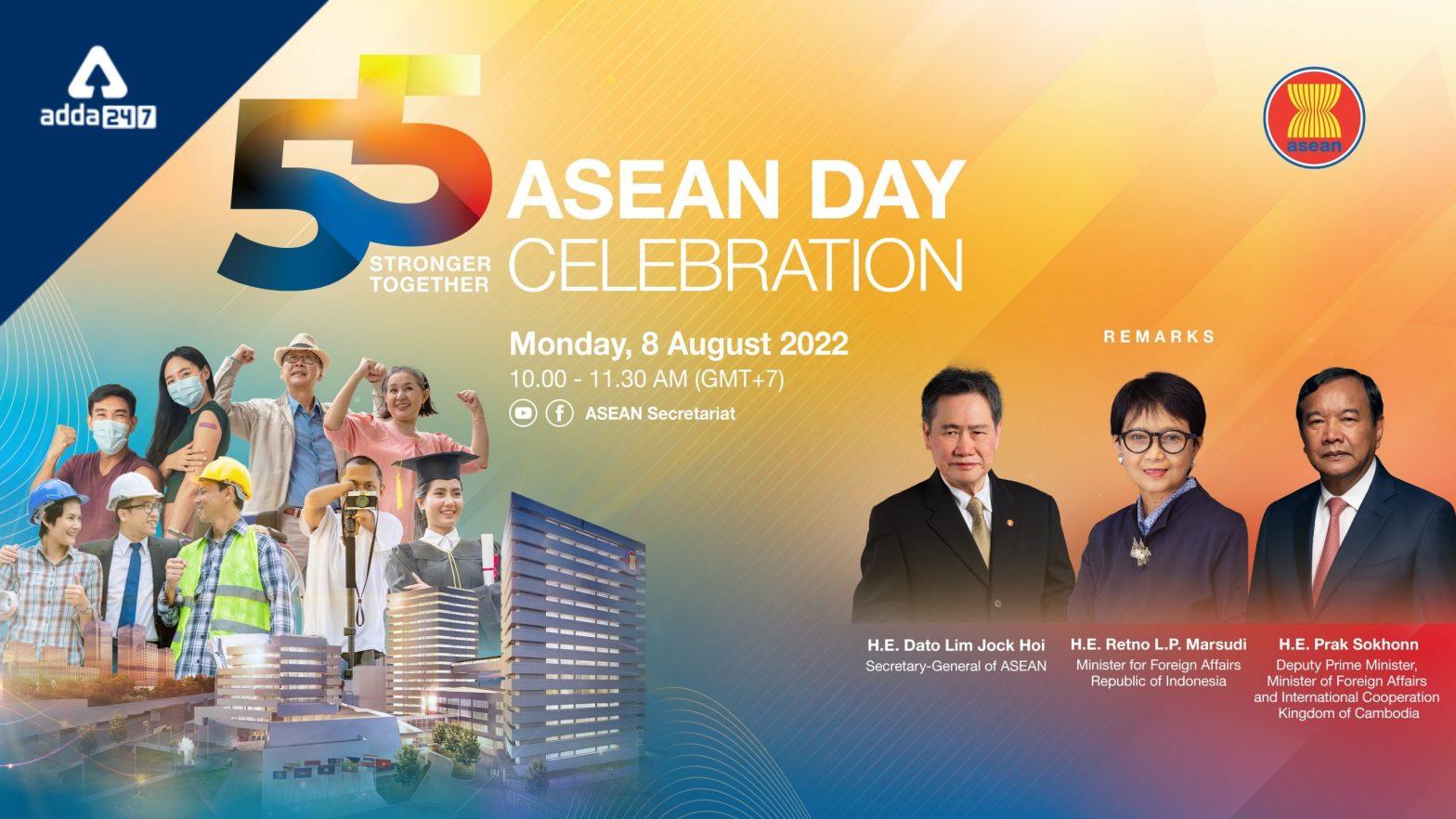 External Affairs Minister Dr S. Jaishankar has congratulated the ASEAN Member States and the Secretary-General on their 55th anniversary.
The ASEAN-India Centre (AIC) at Research and Information System for Developing Countries (RIS), New Delhi, organised a panel discussion to celebrate the 55th Anniversary of ASEAN.
The theme of this year's ASEAN Day is "Stronger Together" which invites and welcomes the forward-minded people of ASEAN.
States News
4. Goa CM Pramod Sawant announced to implement 100% NEP in higher education 
Goa Chief Minister, Pramod Sawant has announced that the state government will implement 100% of the syllabus in higher education institutes along the lines of the National Education Policy (NEP).
The implementation of NEP from the college to university level has already started. From the next academic year, a hundred per cent of the syllabus in the higher education institutes would be online with the NEP.
Important Takeaways For All Competitive Exams:
Goa Governor: P.S. Sreedharan Pillai;

Goa Chief minister: 

Pramod Sawant.
5. Nitish Kumar resigned as NDA chief minister in Bihar 
Nitish Kumar has submitted his resignation as the NDA chief minister in Bihar to the state governor Phagu Chauhan. He also submitted a support letter of 160 MLAs to stake claims to form a new government.
In the 243-member assembly, the BJP has 77 lawmakers and JD (U) 45. The RJD is currently the single-largest party with 79 MLAs, Congress 19 and the CPI(ML)-led Left Front 17.
Nitish Kumar left for the residence of RDJ patriarch Lalu Yadav's wife Rabri Devi in Patna to hold talks with Tejashwi Yadav, who is likely to get the deputy chief minister's post in the new coalition government.
Defence News
6. 12th edition of Defence Expo to be held in Gandhinagar, Gujarat 
The Ministry of Defence has announced that the 12th edition of the Defence Expo, India's flagship exhibition on Land, Naval and Homeland Security systems, will be held in Gandhinagar, Gujarat.
The event will be held between October 18 and 22, 2022. The theme for this edition is 'Path to Pride' invoking nationalistic pride and encouraging citizens to partake in nation-building through establishing a capable indigenous Defence industry.
The Indian Defence industry has been keenly anticipating DefExpo-2022 which is Asia's largest event in the defence sector. It was postponed in March 2022 due to logistical problems being faced by the participants.
7. Indian Army conducts pan-India drill 'Skylight' to test operational readiness 
The Indian Army has conducted a pan-India satellite communication exercise named 'Ex Skylight', in the last week of July.
The main objective of this exercise was to test the operational readiness and robustness of its hi-tech satellite communication systems, in the event of an attack by an adversary.
The Indian Army is preparing to have its own multi-band dedicated satellite, with added security features by 2025.
The dedicated GSAT-7B satellite of the Army is a first-of-its-kind indigenous multi-band satellite, designed with advanced security features. It will support tactical communication requirements for troops deployed on the ground, remotely piloted aircraft, air defence weapons and other mission-critical and fire support platforms.
Bankings News
8. RBI Imposes ₹2.33 Cr Monetary Penalty On Spandana Sphoorty Financial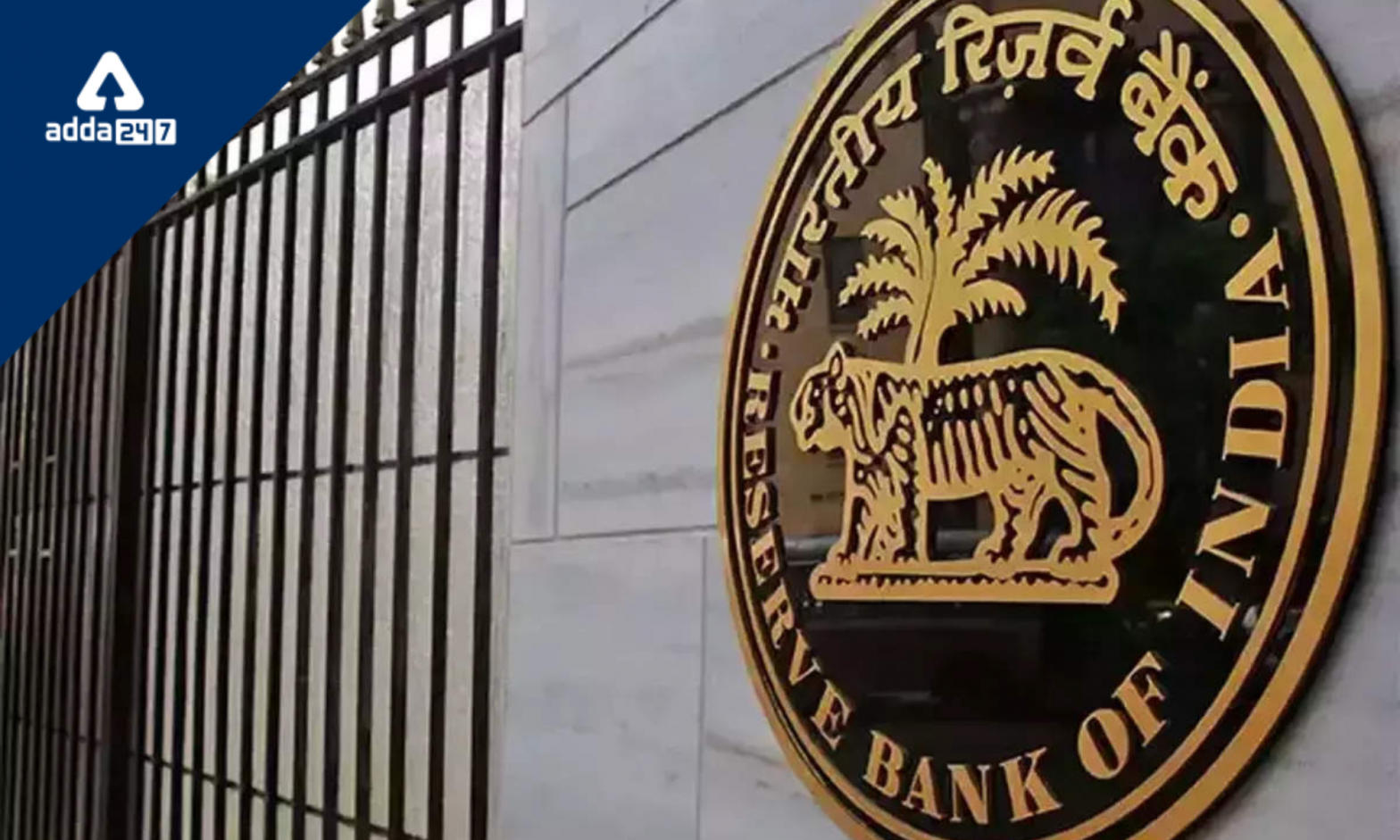 The Reserve Bank of India (RBI) has imposed a monetary penalty of ₹2.33 crore on Hyderabad-based Spandana Sphoorty Financial Ltd, for its failure to adhere to the pricing of credit guidelines for Non-Banking Financial Company – Micro Finance Institutions (NBFC-MFIs).
RBI had conducted statutory inspections of the company, an NBFC- MFI, with reference to its financial position as of March 31, 2019, and March 31, 2020.
9. SBI's first-quarter net profit fell by 7% to Rs. 6,068 billion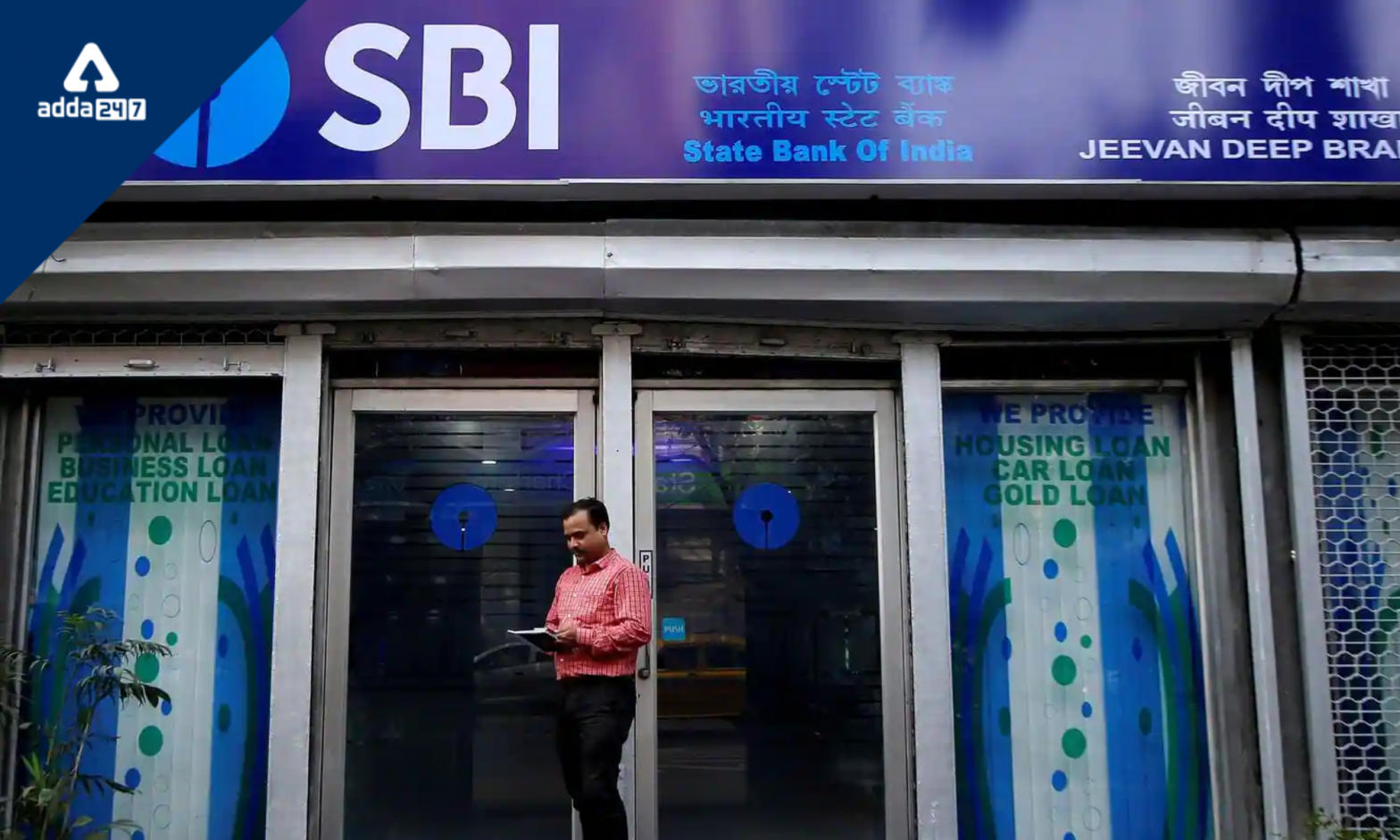 Due to a reduction in revenue, the largest lender in the nation, State Bank of India (SBI), reported a 7% decline in standalone net profit for the first quarter of the current fiscal year, coming in at Rs 6,068 crore.
In the April through June quarter of 2021–2022, the bank had posted a net profit of Rs 6,504 crore. SBI reported in a regulatory filing that its standalone total income decreased to Rs 74,998.57 crore in the first quarter of 2022–23 from Rs 77,347.17 crore in the same period last year.
10. Indian Bank received a Rs. 32 lakh fine from the RBI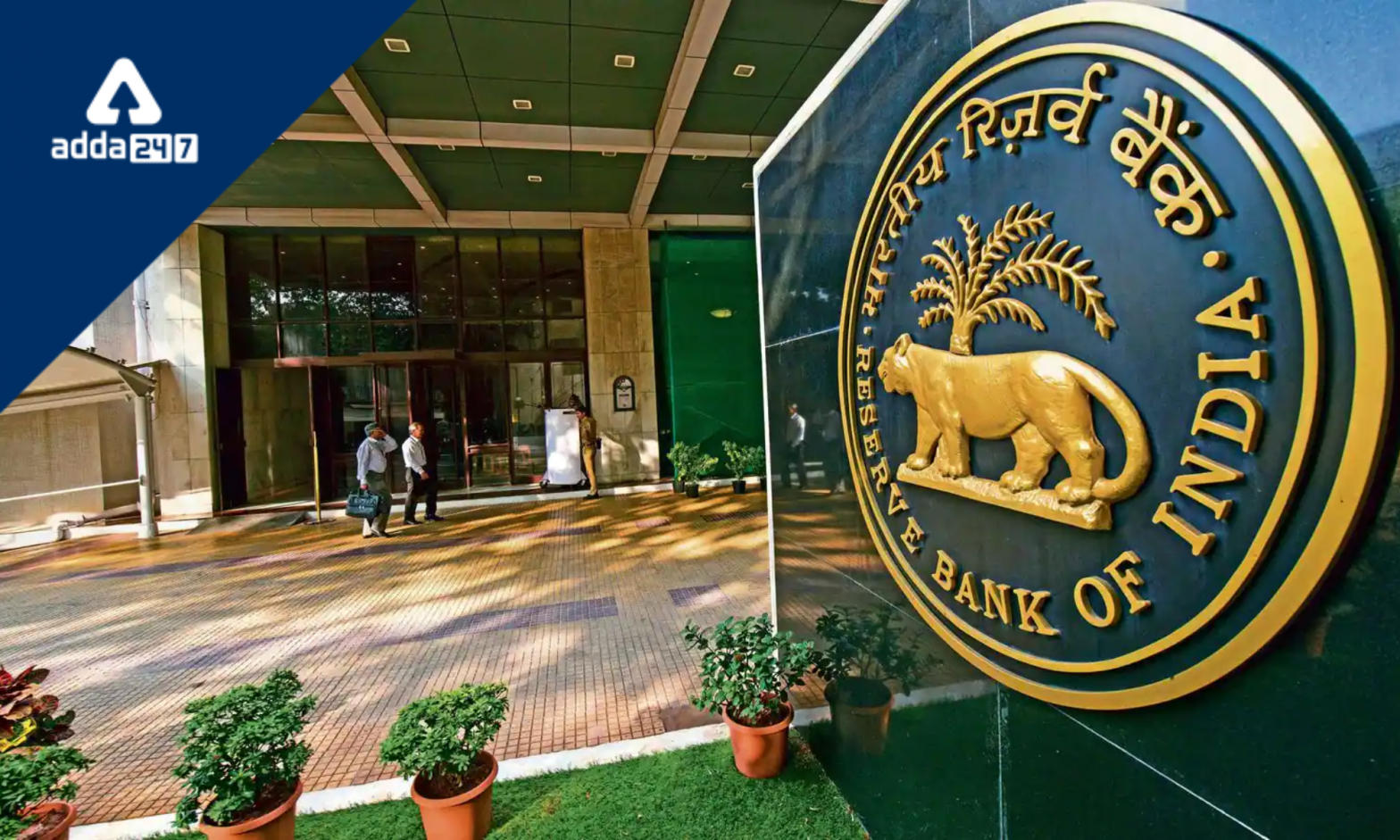 In accordance with paragraph 3.2.6 of Reserve Bank of India (Frauds, classification and reporting), the Reserve Bank of India fined the Indian Bank a total of Rs. 32.00 lakh (Rupees Thirty Two Lakh only) for failing to submit a Flash Report for frauds involving amounts of at least Rs. 5.00 crore (Rupees Five Crore) to the RBI as required by Section 47A(1)(c) of the Banking Regulation Act, 1949.
The Indian Bank has taken essential preventative and comprehensive measures to stop a repeat of this in the future.
Important Takeaways For All Competitive Exams:
Governor of RBI: Shaktikanta Das
CEO of Indian Bank: Shri Shanti Lal Jain
11. Federal Bank: First payment gateway to be listed on the new tax platform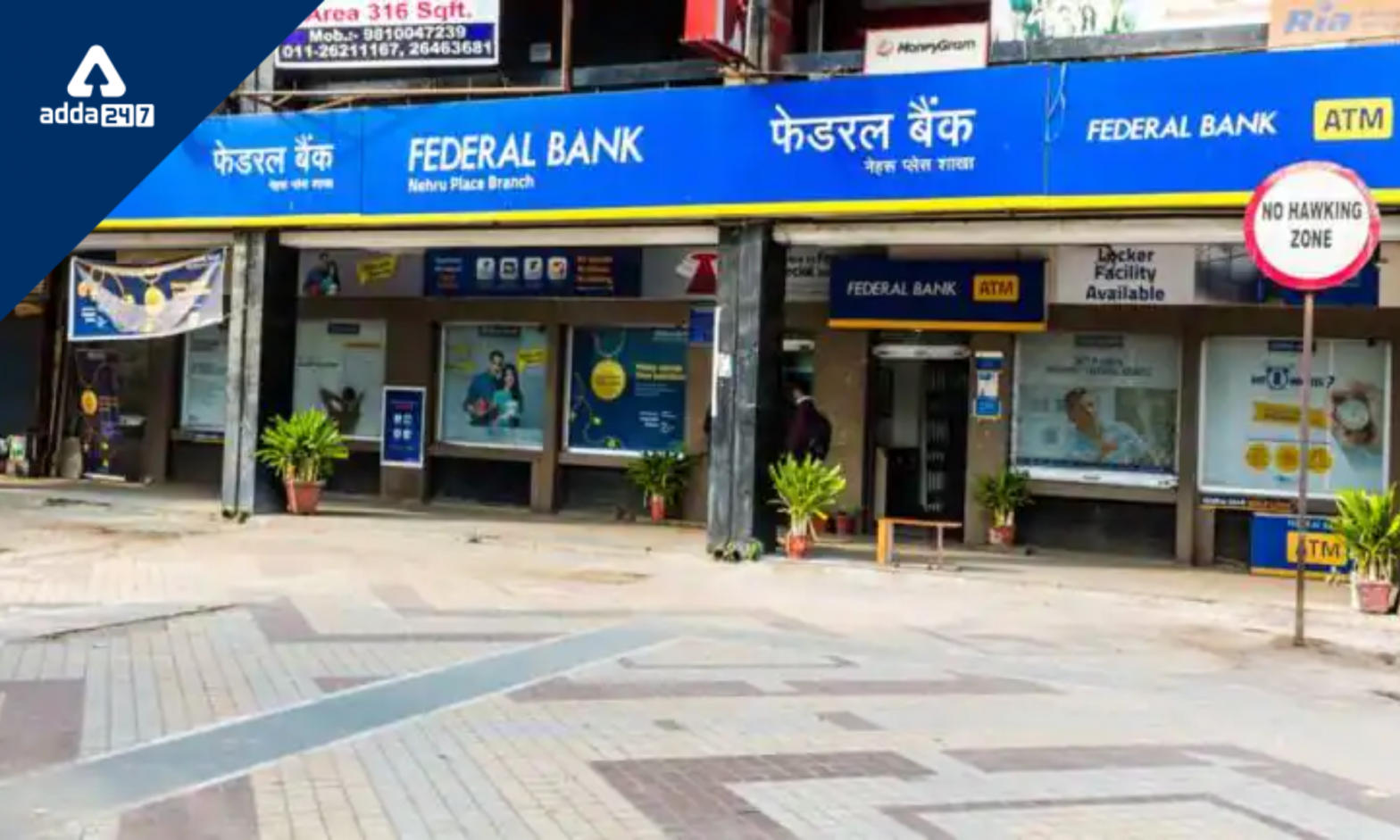 The Kerala-based Federal Bank is listed in the Income Tax Department's TIN 2.0 platform and now lists the Payment Gateway platform as the first bank.
The "Payment Gateway" has been enabled since the TIN 2.0 platform went live on July 1 of this year, giving taxpayers one more payment option. They can now easily make their payments using methods like Credit/Debit Card, UPI, NEFT/RTGS, and Internet Banking.
Business News
12. TATA Steel to spend 3000 cr on seating for new Vande Bharat trains 
Tata Group is preparing to introduce the "First in India" seating system for Vande Bharat Express trains starting in September 2022 and plans to invest Rs 3,000 crore on R&D by FY26. By 2030, the steel-to-salt conglomerate hopes to rank among the top 5 technological companies worldwide in the steel sector.
The Vande Bharat express has placed a bulk order worth Rs 145 crore with Tata Steel's Composites division for seating systems. This order calls for the provision of complete seating systems for 22 train sets, each consisting of 16 coaches.
Awards News
13. Puneeth Rajkumar to be conferred Karnataka Ratna posthumously 
Karnataka Chief Minister, Basavaraj Bommai has announced that Kannada film star Puneeth Rajkumar, who died last year, will be conferred with the 'Karnataka Ratna' award posthumously.
On November 1, which happens to be Kannada Rajyotsava, the state's formation day.
He will be the 10th recipient of the state's highest civilian honour.
Considered the Kannada cinema's reigning star, Puneeth, the youngest of five children of Kannada matinee idol Dr Rajkumar, died of a cardiac arrest on October 29 at the age of 46.
Interestingly, Puneeth's late father Rajkumar is among the first recipients of the Karnataka Ratna award in 1992, along with poet Kuvempu.
Science and Technology News
14. Google launches 'India Ki Udaan' to mark 75 years of Independence 
Tech giant, Google has launched 'India Ki Udaan' to mark 75 years of Independence. The project has executed by Google Arts & Culture celebrates the country's achievements and is "themed on the unwavering and undying spirit of India over these past 75 years".
As part of the country-wide celebrations, Google also announced its collaboration with the Ministry of Culture. It was officially launched at a glittering event held at the Sunder Nursery in Delhi in the presence of Union Culture and Tourism Minister G Kishan Reddy and senior officials of the culture ministry and Google.
Important takeaways for all competitive exams:
Google CEO: 

Sundar Pichai;

Google Founded: 

4 September 1998;

Google Headquarters: 

Mountain View, California, United States.
Sports News
15. Commonwealth Games 2022: India's Final Medal Tally and Rank 
India contingent completed its Commonwealth Games 2022 campaign in Birmingham. India won 61 medals in the overall Commonwealth Games 2022 medal table.
India finished its CWG 2022 campaign as the fourth-best country on the medals table.
India won 22 gold medals, 16 silver and 23 bronze medals at the Commonwealth Games in Birmingham.
India's Commonwealth Games 2022 campaign is its fifth-best in terms of the number of medals won. India's best finish was at its home games in Delhi in 2010, where it won 101 medals.
To read the complete article: Click Here
16. Commonwealth Games 2022: PV Sindhu won the gold medal in women's single badminton 
India's shuttler P V Sindhu has clinched a gold medal in the final of women's single at the Commonwealth Games 2022.
The double Olympic medalist beat Michelle Li of Canada to win the Gold. PV Sindhu beat Michelle Li by 21-15, 21-13. This is the first-ever Commonwealth Games singles gold of Sindhu's career.
17. Commonwealth Games 2022: India won silver medal after losing to Australia in cricket 
The Indian women's cricket team has created history and secured the country's first-ever medal in cricket in the history of the Commonwealth Games (CWG) 2022.
The Women in Blue have reached the gold medal match after beating hosts England in a nail-biting clash at the Edgbaston Cricket Ground.
Batting first, Australia scored 161/8 in the final played at Edgbaston ground. In reply, the Indian team could only score 152 runs in 19.3 overs. India lost the gold medal match by just 9 runs.
In the bronze medal match earlier, New Zealand coasted to an eight-wicket win over England.
18. Commonwealth Games 2022: Aussie Swimmer Emma McKeon Has Won More Gold Than 56 Countries 
28-year-old swimmer, Emma McKeon from Australia, has set a unique record of sorts at the Commonwealth Games 2022 as she bagged more medals than 56 nations/territories at the 2022 Commonwealth Games.
She won one bronze, one silver, and six gold medals across various events in swimming at the Commonwealth Games. Out of the 72 countries/territories that took part in the CWG 2022, only 16 won eight or more medals.
19. 2026 Chess Olympiad to be hosted by Uzbekistan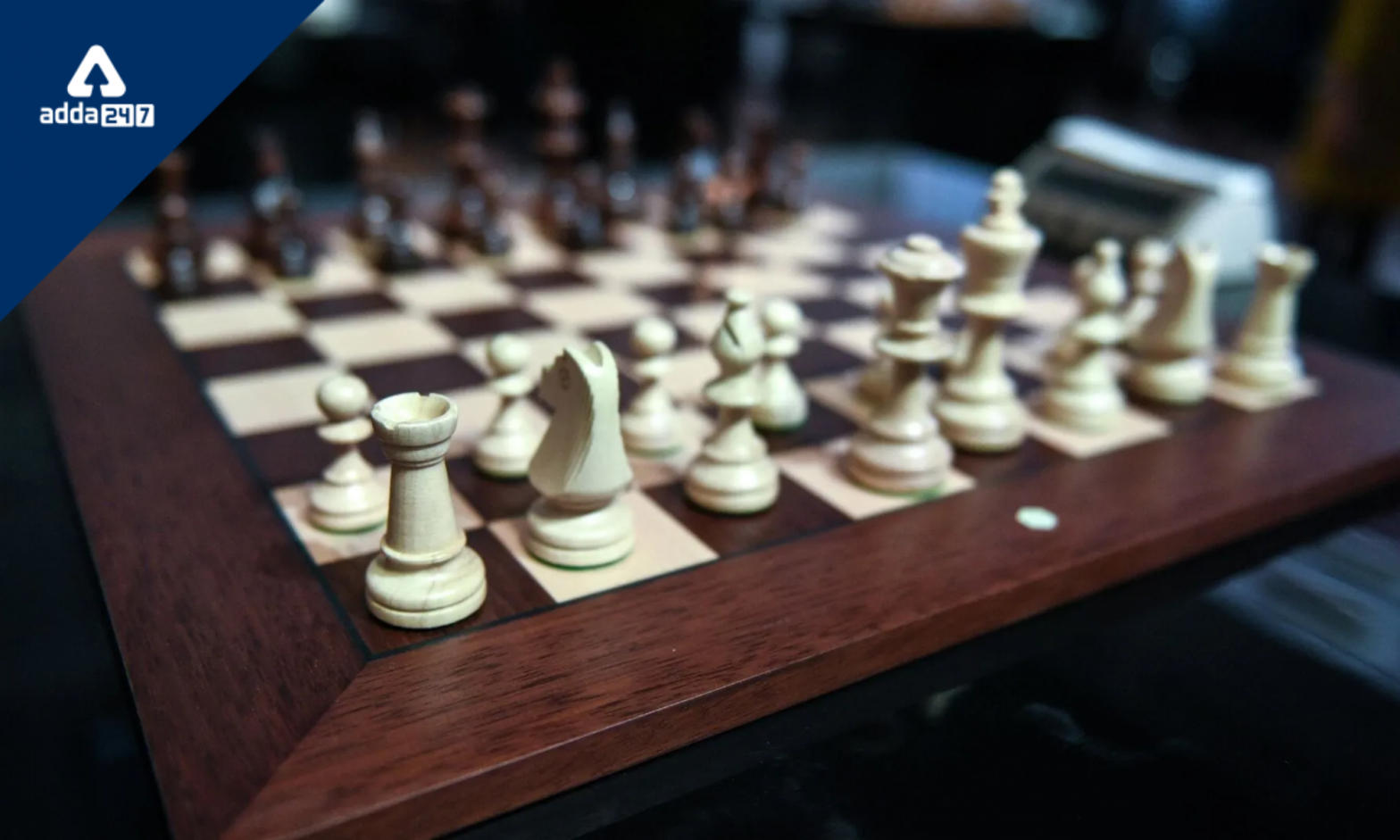 According to a tweet from the International Chess Federation (FIDE), Uzbekistan will host the 2026 Chess Olympiad. In Chennai's ongoing Chess Olympiad, their young team is now in the lead.
Teams from around the world compete in the Chess Olympiad, a biennial chess competition. The event is organised by FIDE, which also chooses the host nation. In the midst of the COVID-19 pandemic, FIDE hosted an online chess tournament in 2020 and 2021 with a quick time limit that harmed competitors' online ratings.
Important Days
20. World observed Nagasaki Day on 09th August 
Japan commemorates the 9th of August every year as Nagasaki day. On August 9, 1945, the United States dropped an atomic bomb on Nagasaki, Japan. It was code-named "Fat Man" due to the design of the bomb as it had a wide, round shape.
On August 9, 1945, a US B-29 bomber dropped an atomic bomb on the city, killing nearly 20,000 people.
The year 2022 will mark the 77th anniversary of the incident and will pay tribute to all those who lost their lives in the attack or were left alive to die slowly in the horrible nuclear radiation.
21. International Day of the World's Indigenous Peoples: 09 August 
International Day of the World's Indigenous Peoples is celebrated on 09th August across the world.
The celebration highlights the role of indigenous people and the importance of preserving their rights, communities and knowledge they gathered and passed down over centuries.
The theme of International Day of the World's Indigenous Peoples this year is "The Role of Indigenous Women in the Preservation and Transmission of Traditional Knowledge."
On December 23, 1994, the UNGA, passed resolution 49/214, declaring August 9 as the International Day of the World's Indigenous People.
09th August | Current Affairs 2022 | Current Affairs Today | Current Affairs by Ashish Gautam

All the Best BA'ians for the Bank exam!