Daily GK updates are incorporated with the important news that made the current affairs headlines for banking or other competitive exams. Daily GK Update is the complete bag of the important news that is held all day long. One should have complete knowledge about banking terms, current affairs news, etc. So, here is the GK update for 09th June 2022 to help you prepare the Current affairs part. After reading this section, you can successfully attempt Current Affairs Quiz.
Here is the Daily GK Update of the 09th June 2022 covering the following news headlines: World Accreditation Day, World Brain tumour Day, Virat Kohli, Mithali Raj, Forbes Real Time Billionaires List, WhatsApp.
 
Top 16 Daily GK Updates: National & International News 
Here is providing below the top 16 important Daily General Knowledge 2022 updates with national & international news.
National News
1. Dharmendra Pradhan urges Students to be Nurtured as Future Entrepreneurs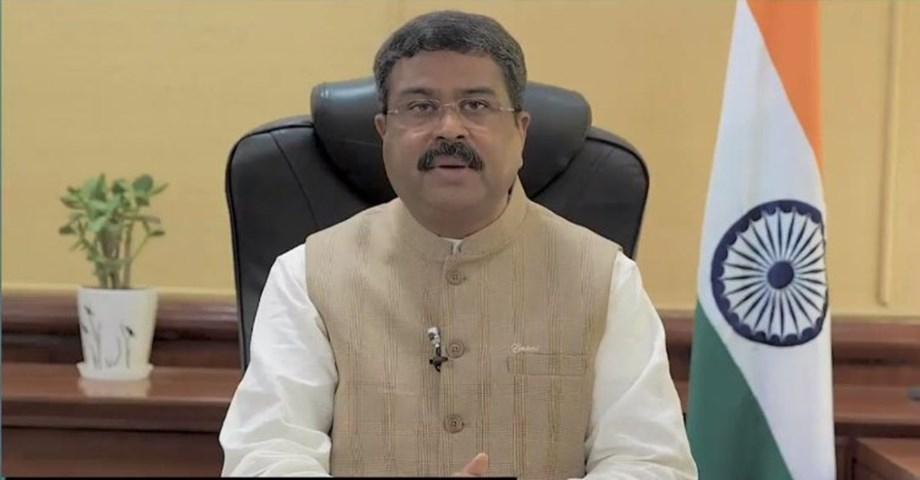 Union Education Minister Dharmendra Pradhan said that the era of incremental change is over and urged higher educational institutions to focus on exponential development in order to develop future-ready workers.
India has demonstrated its technical capability in many programmes such as UPI, Direct Benefit Transfer, and Aadhar, and that we must build on this strength and create a future-ready workforce to accept the changes resulting from Industrial Revolution 4.0.
The conference was started by India's President, Ram Nath Kovind.
2. Amit Shah inaugurates new building of National Tribal Research Institute in New Delhi 
Union Home and Cooperation Minister, Amit Shah has inaugurated the newly built National Tribal Research Institute (NTRI) in New Delhi.
This institute is to promote and preserve the tribal heritage and culture and the nerve centre of tribal research issues and matters in academic, executive and legislative fields.
The institute will collaborate and network with reputed research institutes, universities, and organisations as well as academic bodies and resource centres. It is being established at a cost of 10 crore rupees.
International News
3. UN to grant humanitarian assistance of $48 million to Sri Lanka amid crisis 
United Nations has planned to provide humanitarian assistance of around $48 million over a four-month period to Sri Lanka. New Delhi's financial assistance worth over $3 billion since January to provide essential items, including food, fuel, cooking gas and medicines.
Sri Lanka needs $6 billion to keep the country afloat for the next six months, adding that $5 billion is required to ensure day-to-day living and another $1 billion to strengthen the Sri Lankan rupee.
Important takeaways for all competitive exams:
Sri Lanka Capital: Jayawardenepura Kotte;
Sri Lanka Currency: Sri Lankan Rupee;
Sri Lanka Prime Minister: Ranil Wickremesinghe;
Sri Lanka President: Gotabaya Rajapaksa.
Economy News
4. OECD slashes India's GDP growth forecast to 6.9% for FY23 
The Organisation for Economic Co-operation and Development (OECD) has forecast India's GDP growth at 6.9 per cent for FY23. This is 120 basis points lower than the 8.1 per cent projection made in December.
The lowest by a major bank or institution, saying the country had been adversely affected by Russia's invasion of Ukraine.
After recording the strongest GDP rebound in the G20 in 2021, the Indian economy is progressively losing momentum as inflationary expectations remain elevated due to rising global energy and food prices, monetary policy normalises and global conditions deteriorate.
Appointments News
5. Ramkrishna Mukkavilli becomes the first Indian to recognized by UNGC as Global SDG Pioneer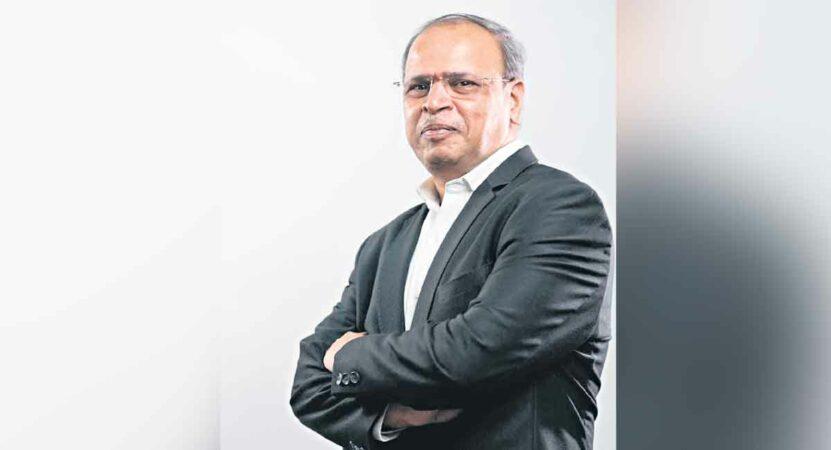 For the first time in the world, an Indian has been named a Global Sustainable Development Goal (SDG) Pioneer for Water Stewardship by the United Nations Global Compact (UNGC).
The United Nations Global Compact has named ten new SDG Pioneers, who are corporate leaders who are excelling in advancing the Sustainable Development Goals (SDGs) by implementing the UN Global Compact Ten Principles on human rights, environment, labour, and anti-corruption.
Business News
6. WhatsApp launched SMBSaathi Utsav to support small businesses 
Whatsapp launched SMBSaathi Utsav initiative which aims to support small businesses by helping them to adopt digital mediums like Whatsapp Business App.
Utsav has started the initiative with a pilot in Jaipur's Johri Bazaar and Bapu Bazaar where over 500 small businesses are being trained.
The initiative was launched in the collaboration with Josh Talks. The SMBSaathi Utsav is the second phase of the SMBSaathi campaign.
Important takeaways for all competitive exams:
WhatsApp Founded: 

2009;

WhatsApp CEO: 

Will Cathcart;

WhatsApp Headquarters: 

Menlo Park, California, United States;

WhatsApp Acquisition date: 

19 February 2014;

WhatsApp Founders: 

Jan Koum, Brian Acton;

WhatsApp Parent organization: 

Facebook.
Ranks and Reports News
7. Forbes Real Time Billionaires List: Mukesh Ambani topped as India's richest men 
Recently, Forbes Real Time Billionaires List was declared. It featured the list of the richest person around the world.
The chairman and managing director of Reliance Industries Ltd, Mukesh Ambani and the chairperson of Adani Group, Gautam Adani are also in the list of top 10 richest persons in the world.
In the "Bloomberg Billionaires Index", Mukesh Ambani is in eighth spot, and Gautam Adani is in ninth position. Elon Musk topped both the lists.
To read the complete article: Click Here
Science and Technology News
8. Transfer of 10 in-orbit communication satellites from the government to NSIL approved by Cabinet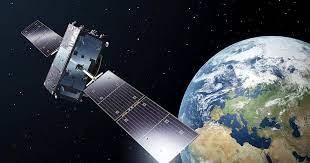 The transfer of ten in-orbit communication satellites to public sector business NSIL, which is under the administrative jurisdiction of the Department of Space, has been authorized by the Union Cabinet.
The cabinet also authorized expanding NewSpace India Limited's (NSIL) permitted share capital from Rs 1,000 crore to Rs 7,500 crore. NSIL was required under the space sector reforms to conduct end-to-end commercial space operations and to operate as a full-fledged satellite operator.
Sports News
9. Mithali Raj announced retirement from International cricket 
Indian women's cricket team captain, Mithali Raj (39 years old), hailing from Jodhpur, Rajasthan, announced her retirement from all forms of International cricket.
Previously in September 2019, she retired from twenty 20 International (T20Is) but continued to play One Day Internationals(ODIs) and Test cricket.
Mithali Raj made her International debut in the ODI against Ireland at Milton Keynes in 1999.
The government of India(GoI) honoured her with Arjuna Award in 2003 for her outstanding achievement in cricket and the Major Dhyan Chand Khel Ratna Award in 2021.
GoI honoured her with Padma Shri in 2015 for her contribution to sports
10. Virat Kohli Becomes the 1st Indian To Reach 200 Million Followers On Instagram
Indian cricket star Virat Kohli has crossed the 200 million followers mark on the social media site Instagram.
With this, he became the first Indian to have 200 million followers on Instagram. Kohli is also the third most followed sportsperson on Instagram.
Portugal football star Cristiano Ronaldo tops the chart with 451 million followers, ahead of Argentina football captain and FC Barcelona legend Lionel Messi with 334 million followers.
Books and Authors News
11. IISM Launches "The Winning Formula for Success" India's 1st Sports Marketing Book 
India's leading sports and Management institute, the International Institute of Sports & Management (IISM) in Mumbai, Maharashtra, launched India's first-ever book on Sports Marketing titled "Business of Sports: The Winning Formula for Success" authored by noted Sports author Vinit Karnik.
This is the first book in a series to be launched as a part of a knowledge series. The book has been published by Popular Prakashan Pvt. Ltd.
The book was released by Bhagat Singh Koshiyari, the Governor of Maharashtra in the presence of Nilesh Kulkarni Founder & Director of IISM.
Defence News
12. Defence Minister increased funding for the DRDO's TDF scheme to Rs 50 crore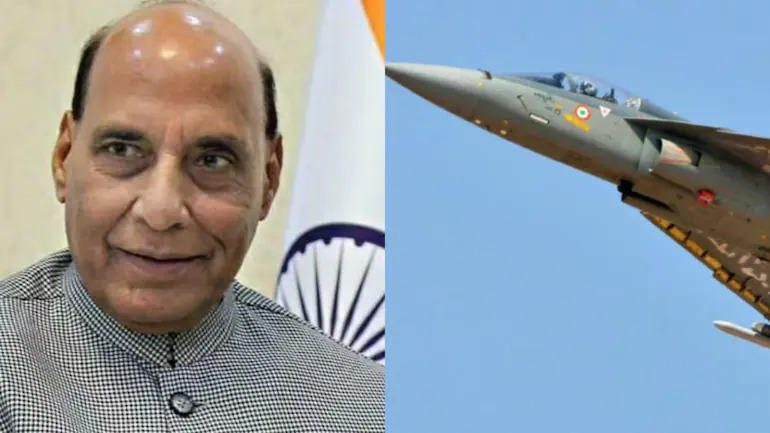 Defence Minister Rajnath Singh authorized an increase in financing for MSMEs and startups under the Ministry of Defence's Technology Development Fund (TDF) plan.
The initiative, which encourages the development of indigenous components, products, systems, and technologies, will now have a maximum project value of Rs 50 crore, up from Rs 10 crore previously.
The increased funding is in accordance with the budget announcement and will help the government achieve its goal of self-reliance in the defence sector, according to the defence ministry.
Important Takeaways for All Competitive Exams:
Defence Minister: Shri Rajnath Singh;
DRDO Chairman: Dr G Satheesh Reddy.
Important News
13. World Brain tumour Day 2022 observed on 8th June
World Brain Tumour Day is observed every year on 8 June with an aim to create awareness about brain tumours. It is a mass or growth of abnormal cells in your brain.
The day also pays tribute to brain tumour patients, their families and healthcare professionals.
In 2022, the theme of World Tumor Day is 'Together We Are Stronger'.
World Brain Tumor Day was first observed on June 8, 2000, by the German Brain Tumor Association (Deutsche Hirntumorhilfe e.V.) for supporting brain tumour patients.
14. World Accreditation Day observed on 9th June
World Accreditation Day (WAD) is celebrated on June 9 every year. WAD has been established by the joint efforts of the International Accreditation Forum (IAF) and the International Laboratory Accreditation Cooperation (ILAC).
Accreditation plays a key role in supporting the implementation of the United Nations Sustainable Development Goals (SDGs). It aims to meet objectives such as increasing trade and addressing environmental, health and safety concerns. It also improves the general overall quality of output in an economy.
This year the theme for World Accreditation Day 2022 is "Accreditation: Sustainability in Economic Growth and the Environment." The theme aims to draw attention to how accreditation and conformity assessment can find solutions for global issues.
Important takeaways for all competitive exams:
International Accreditation Forum Founded: 

28 January 1993;

International Laboratory Accreditation Cooperation Founded: 

October 1977.
Obituaries News
15. Sony ex-CEO Nobuyuki Idei passes away
Nobuyuki Idei, who led Japan's Sony from 1998 through 2005, steering its growth in the digital and entertainment businesses, has died. He was 84.
During his seven years as CEO from 1998, Mr Idei made an immense contribution to Sony's evolution as a global company. Tokyo-based Sony is among Japan's stellar brands, having brought the world the Walkman portable music player.
Miscellaneous News
16. Shreyas G Hosur became 1st Indian Railways officer to complete gruelling 'Ironman' Triathlon 
Creating a history of sorts, Shreyas G. Hosur, became the first officer from the Indian Railways to complete the gruelling 'Ironman' Triathlon, considered to be the toughest single-day sports event in the world.
This event includes 3.8 km of swimming, 180 km of cycling and 42.2 km of running. He completed the event in 13 hours and 26 minutes in Hamburg, Germany.
Shreyas G. Hosur, is an Indian Railway Accounts Service (IRAS) officer of the 2012 Batch. He is returned from deputation to National Technical Research Organization (NTRO), Delhi and is currently serving as Dy. FA&CAO in Construction/SWR.
09th  June | Current Affairs 2022 | Current Affairs Today | Current Affairs by Ashish Gautam
Click Here to Register for Bank Exams 2021 Preparation Material
Visit Achieversadda.com and participate in discussions with other aspirants and achievers. Get answers to your queries and connect with others on Achieversadda.com

All the Best BA'ians for the Bank exam!