Here is the daily GK update of 10th June 2020 covering the following news headlines: NCERT, S&P Ratings, World Bank, Flyzy, Jio Platforms.
Daily GK updates are incorporated with the important news that made the current affairs headlines for banking or other competitive exams. Daily GK Update is the complete bag of the important news that held all day long. One should have complete knowledge about the banking terms, current affairs news, etc. So, here is the GK update of 10th June 2020 to help you prepare the Current affairs part. After reading this section, you can successfully attempt Current Affairs Quiz.
International News
1. Myanmar military "Tatmadaw" returns to Facebook
Myanmar military "Tatmadaw" has decided to use Facebook again to provide 'accurate' news to people. On August 2018, Facebook restricted 18 records and a few pages related with the Tatmadaw and its senior officials over allegations of spreading loathe discourse. Facebook evacuated the records hours after a United Nations truth discovering crucial a report that blamed the Tatmadaw for slaughter and atrocities in northern Rakhine State in 2017.
Important takeaways for all competitive exams:
Capital of Myanmar: 

Naypyitaw.

The currency of Myanmar:

Burmese kyat.

President of Myanmar: 

Win Myint.
State News
2. World Bank lends Rs 1950 crore loans to West Bengal
West Bengal government has received a loan amount of Rs 1950 crore from the World Bank to tackle COVID-19 situation and developmental work in the state. Out of the total amount of Rs 1950 crore, West Bengal Government will spend Rs. 850 crore on various Social-Welfare schemes while the remaining Rs 1,100 crore will be spent to create Industrial infrastructures.
Important takeaways for all competitive exams:
Chief Minister of West Bengal: Mamata Banerjee; Governor: Jagdeep Dhankhar.
President of World Bank: David Malpass.
Economy News
3. S&P Ratings projects Indian economy to shrink 5% in FY21
S&P Global Ratings has released its report on emerging markets titled "Financial Conditions Reflect Optimism, Lockdown Fatigue Emerges" and forecasted Indian economy to shrink by 5% in fiscal year 2020-21. It also projects India's growth to rebound to 8.5% in the fiscal year 2021-22. It has also projected India's growth to be 6.5% in the fiscal year 2022-23.
Business News
4. IL&FS sells 50% stake in GIFT city to Gujarat government
Infrastructure Leasing & Financial Services Limited (IL&FS) has completed the sale of its 50% stake in Gujarat International Finance Tec-City (GIFT City) which were bought by the Gujarat Urban Development Company Ltd (GUDCL), on behalf of the Gujarat government, at an amount of Rs 32.71 crore. IL&FS has received Rs 32.71 crore as equity value for shares. Gujarat International Finance Tec-City Company Ltd (GIFTCL) is active in the business of real estate development.
5. Jio Platforms raises Rs 5683.50 crore from ADIA
Jio Platforms has received investment of Rs 5683.50 crore from a wholly owned subsidiary of the Abu Dhabi Investment Authority (ADIA). It has bought 1.16% stake in Jio Platforms with its investment of Rs 5683.50 crore and valued the Jio Platforms at an equity value of Rs 4.91 lakh crore and an enterprise value of Rs 5.16 lakh crore.
Agreements & MoUs
6. India signs MOU on "Energy Cooperation" with Denmark
India has signed a Memorandum of Understanding on "Energy Cooperation" with Denmark to develop a strong, deep and long-term co-operation between two nations in the power sector. The MoU was signed between the Ministry of Power, Government of the Republic of India and the Ministry for Energy, Utilities and Climate, Government of the Kingdom of Denmark. As per the MoU, India & Denmark will also establish a Joint Working Group (JWG) for implementation of the identified areas.
Important takeaways for all competitive exams:
Prime Minister of Denmark: Mette Frederiksen.
Capital of Denmark: Copenhagen; Currency: Danish krone.
7. NCERT & Rotary India signs MoU to telecast e-content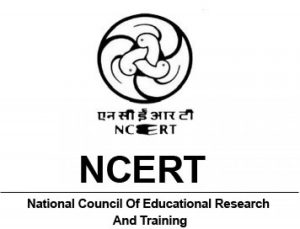 National Council Of Educational Research And Training has digitally signed an MoU with Rotary India Humanity Foundation under the guidance and support of Ministry of Human Resource Development (MHRD) to make e-learning more constructive and will ensure that e-learning reaches children across the nation with NCERT approved content. The MoU has been signed for e-learning content telecast for class I to XII over all NCERT TV channels.
The details of the tie-up is as follows:
NCERT TV Tie-up: The telecast of curriculum modules for classes 1-12 would take place through twelve national Television channels of NCERT.
DIKSHA App tie-up: The e-Learning modules would also be made available on GOI's national mobile app "DIKSHA".
Important takeaways for all competitive exams:
Director of National Council Of Educational Research And Training: Hrushikesh Senapaty.
Union Minister for Human Resource Development: Ramesh Pokhriyal 'Nishank'.
Appointments
8. Anil Valluri appointed as senior director for Google Cloud India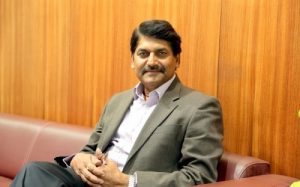 Anil Valluri has been appointed as the Senior Director for Google Cloud in India. He has over 30 years of experience in sales and marketing in the hi-tech industry. He has also headed several technology transitions in India for customers across banking, telecommunications, public sector and manufacturing.
9. Lawyer Javed Iqbal Wani appointed as J&K High Court Judge
President Ram Nath Kovind has appointed senior Kashmiri lawyer Javed Iqbal Wani as a Judge of the Jammu and Kashmir High Court. His appointment was recommended on January 22 by the Supreme Court Collegium headed by Chief Justice of India S A Bobde. This is for the first time after 2013 that a Kashmiri has been elevated as a judge of the High Court from Bar quota.
Important takeaways for all competitive exams:
Lieutenant Governor of Jammu: Girish Chandra Murmu.
Awards & Rewards
10. Renjith Kumar honoured with "NASA Distinguished Public Service Medal"
Renjith Kumar from Kerala has been honoured with "NASA Distinguished Service Medal" for his administration to NASA through executive leadership, engineering contribution, technical excellence and consumer loyalty. He worked in relationship with NASA for over 30 years and contributed to updating the International Space Stations(ISS).
Important takeaways for all competitive exams:
The administrator of the National Aeronautics and Space Administration (NASA): Jim Bridenstine.
Headquarters of NASA: Washington D.C., United States.
Important Days
11. World Accreditation Day 2020 celebrated on 9th June
The World Accreditation Day (WAD) is celebrated globally on 9th June every year to highlight and promote the role of accreditation in trade & economy. The International Accreditation Forum (IAF) and the International Laboratory Accreditation Cooperation (ILAC) decided the theme for WAD 2020 as "Accreditation: Improving Food Safety".
Important takeaways for all competitive exams:
Chairman of Quality Council of India: Adil Zainulbhai.
Sports News
12. Gomathi Marimuthu gets four-year doping ban from AIU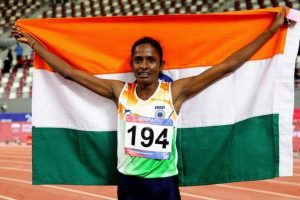 Athletics Integrity Unit (AIU) has banned Gomathi Marimuthu for 4-years after she tested positive for banned substances. Her ban will start from 17th May 2019 and end on 16th May 2023. All of Gomathi's competition results between March 18 and May 17, 2019, stand invalid.
Important takeaways for all competitive exams:
Athletics Integrity Unit president: Brett Clothier.
Athletics Integrity Unit Headquarters: Monaco.
Athletics Federation of India President: Adille J. Sumariwalla.
Athletics Federation of India Headquarters: New Delhi.
Obituaries
13. Former Union Minister Arjun Charan Sethi passes away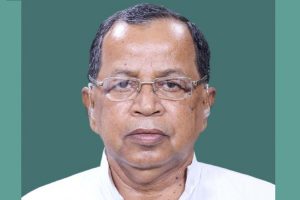 Former Union Water Resources Minister Arjun Charan Sethi who was eight-time MP from Bhadrak, Odisha, passed away. He was Union Water Resources Minister in Atal Bihari Vajpayee Cabinet from 2000 to 2004. The veteran politician was also elected to Odisha Assembly twice on Janata Dal ticket in 1991 and 1995 from Bhandaripokhari.
Miscellaneous News
14. IIT-Guwahati students develops "Flyzy" mobile app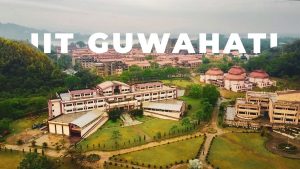 Indian Institute of Technology, Guwahati has developed an application called "Flyzy" for consistent and contactless air travel during the COVID-19 pandemic. This application has been created according to International Air Transport Association rules. It gives contactless loading up, remembering the simpler stuff drop, reasonable stopping, better shopping experience and giving important updates during the entire excursion.
Important takeaways for all competitive exams:
International Air Transport Association (IATA) Headquarters: 

Montreal, Canada.

International Air Transport Association Founded: 

19 April 1945.
15. DIAT develops 'Ananya' to fight against COVID-19
Defence Institute of Advanced Technology (DIAT) has developed "ANANYA" water-based disinfectant spray with nanotechnology assisted formulation that can be used by anyone, from a common man to a healthcare worker, for the individual as well as on large scale. It can be used on masks, PPEs, hospital linens, as well as other likely contaminated surfaces such as medical instruments, elevator buttons, doorknobs, corridors and rooms.
Important takeaways for all competitive exams:
Vice-Chancellor of DIAT: CP Ramnarayanan.
Headquarters of DIAT: Pune, Maharashtra.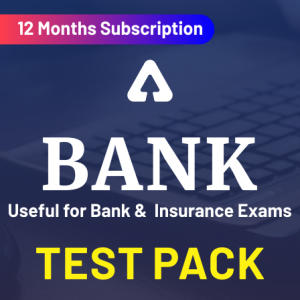 Watch Video Current Affairs show of 10th June 2020
Visit Achieversadda.com and participate in discussions with other aspirants and achievers. Get answers to your queries and connect with others on Achieversadda.com
All the Best BA'ians for RBI Assistant Mains!