Daily GK updates are incorporated with the important news that made the current affairs headlines for banking or other competitive exams. Daily GK Update is the complete bag of the important news that is held all day long. One should have complete knowledge about banking terms, current affairs news, etc. So, here is the GK update for 10th June 2022 to help you prepare the Current affairs part. After reading this section, you can successfully attempt Current Affairs Quiz.
Here is the Daily GK Update of the 10th June 2022 covering the following news headlines: BIMSTEC, QS World University Rankings, DAVINCI Mission, Gaganyaan, Baikho festival, Right To Repair, European Parliament, Ayurveda Aahar. 
 
Top 16 Daily GK Updates: National & International News 
Here is providing below the top 16 important Daily General Knowledge 2022 updates with national & international news.
National News
1. Health Minister Mansukh Mandaviya launched new Logo for 'Ayurveda Aahar' 
The 'Ayurveda Aahar' logo was launched by Health Minister Mansukh Mandaviya, on the occasion of World Food Safety Day. The Ayurveda Aahar Logo will allow for easy identification.
Thus, it will help in creating a unique Identity of 'Ayurveda Aahar'.
The logo will also reinforce the quality of Ayurvedic products. As per the Food Safety and Standards Authority of India (FSSAI), Ayurveda Aahar is food prepared in line with the recipes or ingredients or processes given in the authoritative books of Ayurveda.
International News
2. European Parliament votes to ban sale of new petrol and diesel cars by 2035 
Members of the European Parliament have voted to ban the sale of new petrol and diesel cars by 2035. The move aims to step up the fight against climate change through the faster development of electric vehicles.
The voting was held on an amendment that would have allowed some auto emissions from new vehicles after 2035, which was rejected by Members of Parliament.
Attempts by some lawmakers to weaken the target to a 90% CO2 cut by 2035 were rejected.
Important takeaways for all competitive exams:
European Parliament Headquarters: 

Strasbourg, France;

European Parliament Founded: 

19 March 1958.
3. World's First 'Right To Repair' Law For Digital Electronics Passed by New York Legislature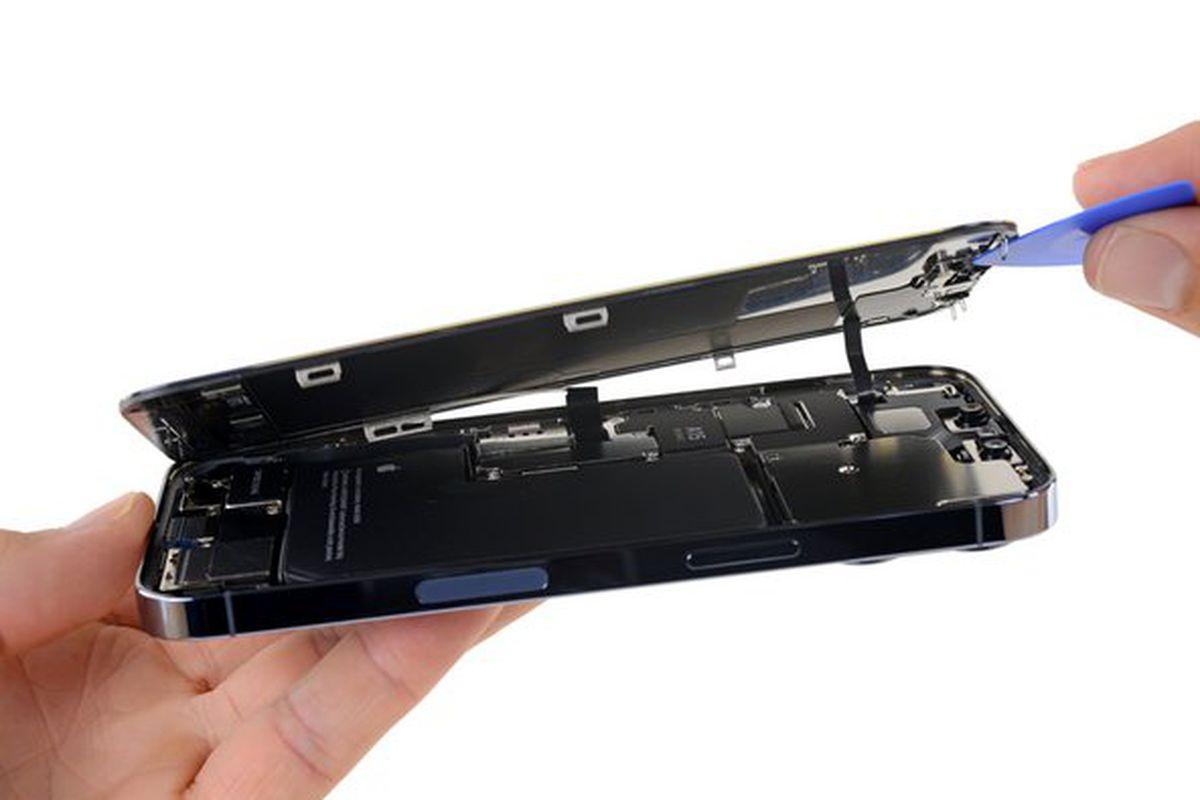 New York state legislature is a world first, to pass the law for Digital Electronics.
The "right to repair" bill enacted by the requiring digital electronics makers to make parts, tools, information, and software available to customers and independent repair businesses.
After government pressure to safeguard customers' rights to repair and refurbish their purchased products, the "Fair Repair Act" was enacted.
Without the approval of the 'Right to Repair,' 59 percent of independent repair firms claimed they could have to close their doors, according to a recent poll.
States News
4. Assam celebrates Baikho festival for good harvest and rain 
The Baikho festival is celebrated in the state of Assam, which is called as gateway to northeast India. It is celebrated by Rabha tribes of India
. The Baikho festival is celebrated annually. It is celebrated to bring in auspicious harvest season and to fill it with abundant crops and good health.
This is a celebration of good harvest. It is an ancient tradition. It is predominantly observed by Rabha Tribe. However, people from other communities also harmonise in the celebrations.
Important takeaways for all competitive exams:
Assam Capital: Dispur;
Assam Chief Minister: Himanta Biswa Sarma;
Assam Governor: Jagadish Mukhi.
5. Himachal Pradesh becomes the first Indian state to approve a policy for drones 
The Himachal Pradesh government gave nod to a drone policy as it seeks to enable the use of drones and similar technology for different public services in the hill state.
The 'Himachal Pradesh Drone Policy 2022' was approved by the chief minister Jai Ram Thakur.
The policy envisions creating a holistic drone ecosystem built upon the foundation of Governance and Reforms Using Drones (GARUD).
With this new drone policy, Himachal Pradesh has become the first state in the country to formally acknowledge the public use of drones.
Important takeaways for all competitive exams:
Himachal Pradesh Capital: Shimla (Summer), Dharamshala (Winter);
Himachal Pradesh Governor: Rajendra Arlekar;
Himachal Pradesh Chief Minister: Jai Ram Thakur.
6. Tamil Nadu's CM unveils the 44th Chess Olympiad's logo, mascot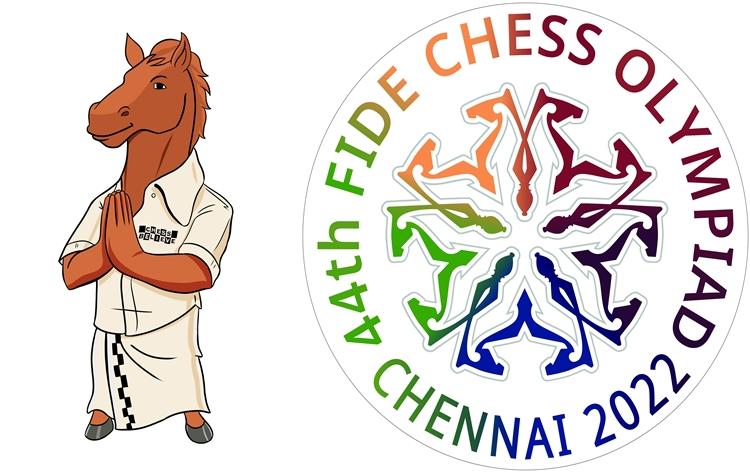 M.K. Stalin, the Chief Minister of Tamil Nadu, unveiled the logo and mascot for the 44th Chess Olympiad, which will take place in Mamallapuram next month.
Between July 28 and August 10, approximately 2,000 players from over 180 countries will compete in the international event. Mr. Stalin also unveiled a countdown clock for the Olympiad at the Greater Chennai Corporation's headquarters, Ripon Buildings.
Important Takeaways For All Competitive Exams:
Chief Minister of Tamil Nadu: M.K. Stalin;
All India Chess Federation president: Sanjay Kapoor.
Appointments News
7. India's Krishna Srinivasan to head IMF's Asia-Pacific dept 
International Monetary Fund, Managing Director Kristalina Georgieva has announced the appointment of Indian national Krishna Srinivasan as director of the Asia and Pacific Department (APD) from June 22.
Srinivasan will succeed Changyong Rhee whose retirement from the Fund was announced on March 23.
Mr. Srinivasan has more than 27 years of Fund experience, starting in 1994 in the Economist Program.
He is currently a Deputy Director in APD where he oversees the department's surveillance work on a number of large and systemically important countries such as China and Korea, and smaller states in the Pacific such as Fiji and Vanuatu.
Important takeaways for all competitive exams:
IMF Formation: 27 December 1945;
IMF Headquarters: Washington, D.C., United States;
IMF Member Countries: 190;
IMF MD: Kristalina Georgieva.
8. AR Rahman appointed ambassador of Indo-UK culture platform
Music Maestro, AR Rahman has been appointed as ambassador of The Season of Culture, which marks the 75th anniversary of India's independence.
It was officially launched, by Britain's Deputy High Commissioner to India Jan Thomson and Director (India) of the British Council Barbara Wickham.
The Season of Culture aims to strengthen India-UK collaboration in the areas of arts, English and education.
Important takeaways for all competitive exams:
British Council Director: Barbara Wickham;
British Council Headquarters: New Delhi, Delhi.
9. Prasar Bharati CEO Mayank Kumar Agrawal assigned additionally as DD Director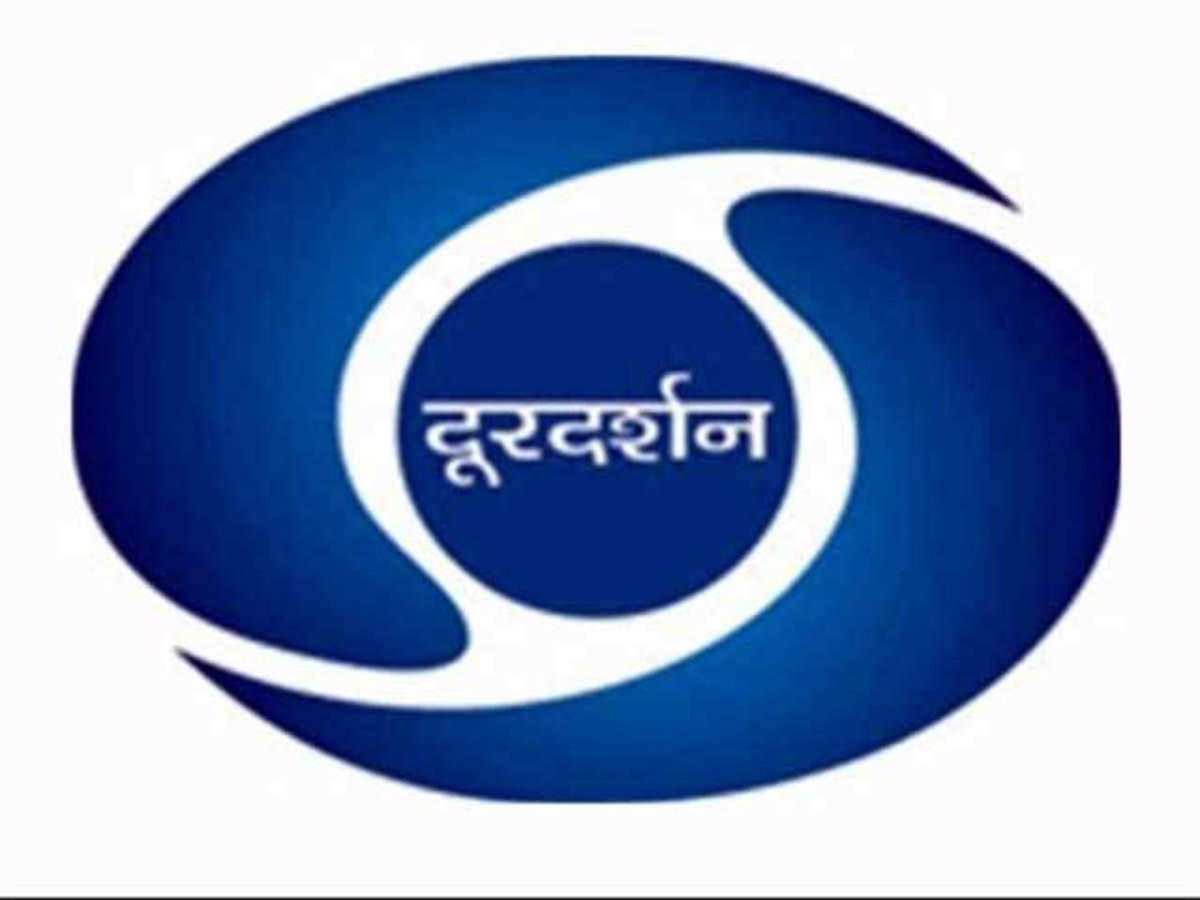 Mayank Kumar Agrawal, director general of Doordarshan and Doordarshan News, has been assigned additional responsibility as Prasar Bharati's chief executive officer.
Agrawal succeeds Shashi Shekhar Vempati, who served as CEO of the state broadcaster for five years.
Following permission from Information and Broadcasting Minister Anurag Thakur, the decision was made to grant the extra charge to the 1989-batch Indian Information Service official until further orders or regular appointment to the post.
Important Takeaways For All Competitive Exams:
Information and Broadcasting Minister: Anurag Thakur
Banking News
10. Over 1.18 billion payment devices been deployed in India as of April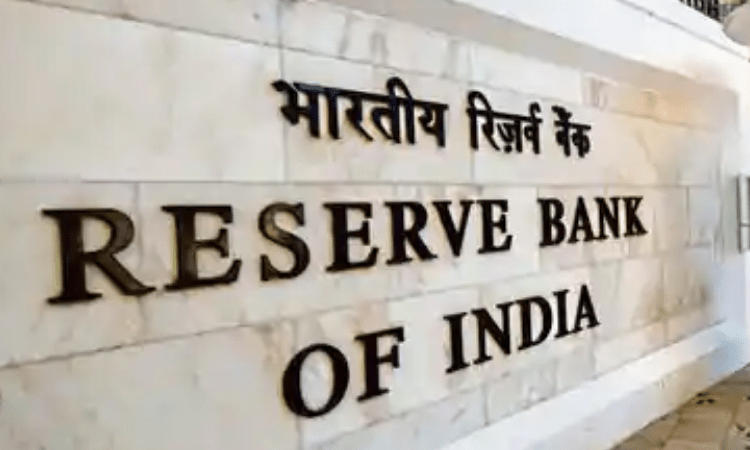 The Payments Infrastructure Development Fund (PIDF) scheme had deployed more than 4.11 lakh PoS, mobile PoS, and other physical devices across the country as of April 30, 2022, according to the RBI. The scheme also had deployed 1,14,05,116 digital devices, including interoperable QR code-based payments such as UPI QR and Bharat QR.
The Reserve Bank's PIDF programme, which will be operative from January 2021, subsidises the implementation of Points of Sale (PoS) infrastructure (physical and digital modes) in tier 3 to tier 6 cities and the country's northeastern states.
Important Takeaways For All Competitive Exams:
Governor of Reserve Bank of India: Shri Shaktikanta Das
Awards News
11. WHO award for PGI Chandigarh centre for tobacco control 
The World Health Organisation has awarded the Resource Centre for Tobacco Control (e-RCTC) of the Department of Community Medicine and School of Public Health at the Postgraduate Institute of Medical Education and Research (PGIMER) in Chandigarh with the Regional Director Special Recognition Award.
The Resource Centre for Tobacco Control provides information related to tobacco control in India, including circulars and orders, policies and legislations, multidisciplinary publications.
Science and Technology News
12. 'Gaganyaan' India's first human space mission scheduled to launch in 2023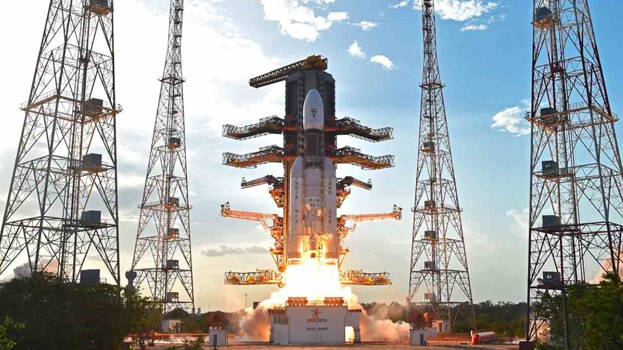 India will attain the unique distinction of launching the first Human Space Mission 'Gaganyaan' as well as the first Human Ocean Mission in 2023, according to Space and Earth Sciences Minister Dr Jitendra Singh.
Testing for both the Space and Ocean manned missions have evolved to an advanced stage, and that the remarkable accomplishment would be performed in the second half of 2023, while speaking at the World Oceans Day festivities in New Delhi.
Major missions for Gaganyaan are planned for the second half of 2022, including a test vehicle flight to validate the crew escape system's performance and the first uncrewed Gaganyaan mission, which will be followed by a second uncrewed mission in late 2022 carrying "Vyommitra," an Isro-developed spacefaring human robot, and finally the first crewed Gaganyaan mission in 2023.
13. NASA's DAVINCI Mission is set to launch in 2029
NASA is set to launch a mission called "DAVINCI Mission". DAVINCI stands for "Deep Atmosphere Venus Investigation of Noble gases, Chemistry and Imaging Mission".
The mission will fly by Venus and explore its harsh atmosphere in 2029. It will be the first mission to study Venus by means of both flybys and descent.
Spacecraft is likely to explore layered Venusian atmosphere. It will reach Venusian surface by June 2031. The mission would capture data about Venus, that scientists are trying to measure since early 1980s.
Ranks and Reports News
14. QS World University Rankings 2023 released
Quacquarelli Symonds (QS), London-based global higher education has released the 19th edition of the world's most consulted international university ranking.
The ranking was topped by the United States(US)'s Massachusetts Institute of Technology (MIT) followed by the University of Cambridge in the United Kingdom(UK) and Stanford University(US).
Indian Institute of Science (IISc), Bengaluru, Karnataka, ranked 155 gaining 31 places since 2022 ranking and emerged as the fastest rising South Asian university among the top 200 universities.
To read the complete article: Click Here
Summits and Conferences News
15. BIMSTEC celebrates its 25th anniversary
The Secretariat of the Bay of Bengal Initiative for Multi-Sectoral Technical and Economic Cooperation (BIMSTEC) in Dhaka celebrated the 25th Anniversary of the regional organisation on BIMSTEC Day.
The evolution of BIMSTEC over the last 25 years from the signing of the Bangkok Declaration on June 6 in 1996, and highlighted milestones such as the establishment of the Secretariat in Dhaka in 2014 and the signature of the BIMSTEC Charter during the Fifth Summit in Colombo on March 30, 2022.
Bangladesh, Bhutan, India, Myanmar, Nepal, Sri Lanka, and Thailand are members of BIMSTEC.
Books and Authors News
16. Union Ministers Dharmendra Pradhan released books titled 'Loktantra ke Swar' & 'The Republican Ethic'
Union Education and Skill Development & Entrepreneurship Minister, Dharmendra Pradhan along with Union Minister for Information & Broadcasting and Sports Anurag Thakur released books 'Loktantra ke Swar' and 'The Republican Ethic, having selected speeches of the President of India Ram Nath Kovind.
This is the fourth volume of the series featuring the fourth year of the presidency of Ram Nath Kovind. The compilation includes speeches on a wide range of subjects. E-books were also released on the occasion.
10th  June | Current Affairs 2022 | Current Affairs Today | Current Affairs by Ashish Gautam
Click Here to Register for Bank Exams 2021 Preparation Material
Visit Achieversadda.com and participate in discussions with other aspirants and achievers. Get answers to your queries and connect with others on Achieversadda.com

All the Best BA'ians for the Bank exam!