Daily GK updates are incorporated with the important news that made the current affairs headlines for banking or other competitive exams. Daily GK Update is the complete bag of the important news that is held all day long. One should have complete knowledge about banking terms, current affairs news, etc. So, here is the GK update for 10th May 2022 to help you prepare the Current affairs part. After reading this section, you can successfully attempt Current Affairs Quiz.
Here is the Daily GK Update of the 10th May 2022 covering the following news headlines: Reliance Industries, Pulitzer Prizes 2022, Romain Rolland Book Prize 2022, Dhruv helicopter, GISAT-2 satellite.
Top 16 Daily GK Updates: National & International News 
Here is providing below the top 16 important Daily General Knowledge 2022 updates with national & international news.
National News
1. New Electoral Map released for Jammu and Kashmir 
A three-member Delimitation Commission redrawing the electoral map of Jammu and Kashmir allotted 47 Assembly seats for Kashmir division and 43 for Jammu in its final decision submitted barely a day before its two-year term was to end.
After the panel, led by retired Supreme Court judge Ranjana Prakash Desai, approved the final verdict, giving Jammu six additional seats and Kashmir one more, a gazette notification was released. Jammu had 37 Assembly constituencies and Kashmir had 46 before the restructure, which increased the overall number of Assembly seats in the Union Territory to 90.
Tangmarg has been renamed Gulmarg, Zoonimar has been renamed Zaidibal, Sonwar has been renamed Lal Chowk, Padder has been renamed Padder-Nagseni, Kathua North has been renamed Jasrota, Kathua South has been renamed Kathua, Khour has been renamed Chhamb, Mahore has been renamed Gulab. The Commission heard from Kashmiri migrants and displaced persons from Pakistan-occupied Jammu and Kashmir at the public hearing.
Appointments News
2. Alkesh Kumar Sharma appointed as Ministry of Electronics and IT's Secretary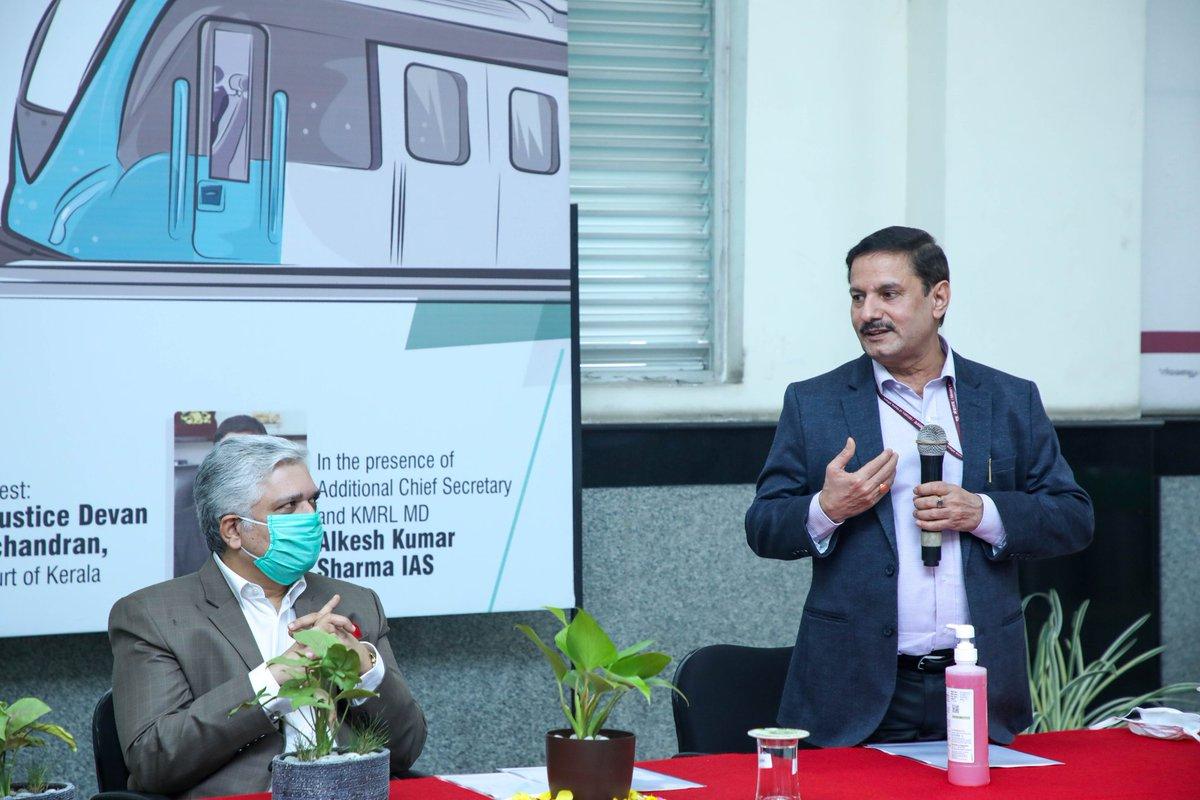 Alkesh Kumar Sharma, a senior IAS officer, has been named Secretary of the Ministry of Electronics and Information Technology (MeitY). He was previously the Cabinet Secretariat's secretary (Coordination).
Alkesh Kumar Sharma previously served as Kerala's additional chief secretary for industries from May 2020 to April 2021. Sharma served as the Managing Director of Kochi Metro Rail and the CEO of the Cochin Smart City Mission from September 2019 until April 2021.
Alkesh Kumar Sharma, an IAS official from Kerala, has his work cut out for him at MEITY. He will be in charge of ensuring that the $10 billion semiconductor incentive scheme to increase chip manufacturing and design facilities in the country is implemented smoothly.
He will also be responsible for putting MEITY's 1,000-day strategy into action, which aims to turn India into a $1 trillion digital economy in the next several years.
The Union ministry is tasked with becoming India the world's most connected nation, providing clarity to digital government, simplifying laws and legislation for technology and social media companies, and emphasising on India's high-tech expertise under the initiative.
Important Takeaways For All Competitive Exams:
Minister for Railways, Communications, Electronics & Information Technology: Shri Ashwini Vaishnaw
Business News
3. Reliance became 1st Indian company to cross USD 100 bn annual revenue 
Reliance Industries become the first Indian company to record annual revenue of more than a whopping $100 billion. The company has recorded a 22.5% rise in net profit for the quarter ended March 2022.
Reliance has recorded strong growth in retail, digital services, and the oil & gas business. The company has also reported the highest-ever quarterly EBITDA (earnings before interest, taxes, depreciation and amortisation) of Rs 33,968 crores (28% up) year-on-year.
Important takeaways for all competitive exams: 
Reliance Industries Ltd CEO: 

Mukesh Ambani (31 Jul 2002–);

Reliance Industries Ltd Founder: 

Dhirubhai Ambani;

Reliance Industries Ltd Founded: 

8 May 1973, Maharashtra;

Reliance Industries Ltd Headquarters: 

Mumbai.
Schemes News
4. Delhi govt will provide the "Mukhyamantri Muft Sewer Connection Yojana" 
Delhi govt will provide free sewer connections under the "Mukhyamantri Muft Sewer Connection Yojana". 25,000 households located in East Delhi will be provided with free sewer connections under the 'Mukhyamantri Muft Sewer Connection Yojana.'
The free sewer connections will be provided by the Delhi government in 12 colonies in Mustafabad and Karawal Nagar. The free sewer connections will be provided by the Delhi government in 12 colonies in Mustafabad and Karawal Nagar.
The colonies will be including Chandu Nagar, Rajiv Gandhi Nagar, and parts of Khajuri Khas. Rs 19 crore has been allocated by the state government for the implementation of these connections. The board also decided to set up 30 RO plants at JJ colonies to increase the drinking water supply. Each plant will provide around 50,000 litres of water per day. The supply will be free.
5. Jan Suraksha Scheme completes 7 years of Social Security 
The Jan Suraksha scheme which was launched by prime minister Narendra Modi on 9th May 2015 completes 7 years of providing social security today.
Three Jan Suraksha schemes were launched by the prime minister, these schemes are Pradhan Mantri Jeevan Jyoti Bima Yojana, and Pradhanmantri Suraksha Bima Yojana, and Atal Pension Yojana.
Today the schemes complete 7 years of providing social security with the motto of recognizing the necessity to protect human life from risk and economic uncertainty.
The government has launched two insurance schemes Pradhan Mantri Jeevan Jyoti Bima Yojana and Pradhan Mantri Suraksha Bima Yojana to ensure that the people from the unorganized sector of the nation are economically secure and the Atal Pension Yojana is to cover the needs of the elderly people in the country.
6. Tamil Nadu govt announced breakfast scheme for primary school students 
Tamil Nadu chief minister, MK Stalin has announced that all government primary school students from 1st to 5th standards will be provided nutritious breakfast on all working days.
Tamil Nadu is set to become the first state to offer breakfast along with midday meals. This includes the launch of integrated urban health centres within the Corporation and Municipal limits.
The schemes are a free morning breakfast scheme for government school students, a scheme to eradicate nutrition deficiency, the establishment of schools of excellence and primary health centres in urban areas and the expansion of 'CM in Your Constituency', a public grievances redress system, to all 234 constituencies.
The free breakfast scheme was launched based on the available information that the government school children skip breakfast while going to school because of the distance and family situations.
Awards News
7. Guruswamy Krishnamoorthy receives British Honour 'MBE' For His Service During the COVID-19 Pandemic 
Guruswamy Krishnamoorthy, CEO of Penlon, a world-class British medical technology firm, is likely to receive The Most Excellent Order of the British Empire (Civil Division) Award 2022 – Honorary Member of the Order of the British Empire (MBE) recognition from the Queen at Buckingham Palace, London, UK.
Guruswamy Krishnamoorthy hails from Madurai, Tamil Nadu, India. The British Honorary Awards are awarded twice a year, first during the new year and again in June, on the date of the Queen's official birthday.
Guruswamy led a group of companies that formed a consortium with Penlon as its hub. In 12 weeks, 11,700 ventilators were provided to the United Kingdom government by employing around 4,000 people for three round-the-clock shifts. The effort also resulted in an award from the Royal Academy of Engineering, UK.
8. Pulitzer Prizes 2022 Announced: Complete List of Winners
The 106th class of Pulitzer Prize winners in Journalism, Books, Drama and Music were announced. The Pulitzer Prize is an award for achievements in newspaper, magazine, online journalism, literature and musical composition within the United States.
It was established in 1917 by provisions in the will of Joseph Pulitzer, who had made his fortune as a newspaper publisher, and is administered by Columbia University.
To read the complete list of winners: Click Here
9. Bengali translation 'Meursault, contre-enquête' wins Romain Rolland Book Prize 2022 
The fifth Romain Rolland Book Prize – Romain Rolland Book Prize 2022 has been awarded to the Bengali translation of the French novel "Meursault, contre- enquête" (The Meursault Investigation).
The award ceremony was organized by the French Institute in India. Meursault, contre-enquête is the debut novel of Algerian writer and journalist Kamel Daoud.
The award was presented to translator Trinanjan Chakraborty and publisher Esha Chatterjee of Patra Bharati, a leading publisher of prestigious Bengali books, during the French Literary Festival-French LitFest 2022 at Bikaner House in New Delhi on May 07, 2022. This is the first time Patra Bharati, the publisher, has gotten this honour.
Defence News
10. ICG commissions the 845th Air Squadron equipped with Dhruv ALH Mk III helicopters
At the Coast Guard Air Enclave at Nedumbassery in Kochi, the Coast Guard commissioned its second Air Squadron, 845 Squadron . The new Air Squadron was commissioned by Coast Guard Director General V S Pathania and is equipped with Advanced Mark III (ALH Mark III) helicopters produced in-house.
The commissioning represents a huge step forward in terms of self-reliance in search and rescue missions and long-range maritime surveillance. Four helicopters have been stationed in Kochi to cover the Karnataka, Kerala, and Lakshadweep coasts. Commandant Kunal Naik leads a squadron of nine officers and 35 soldiers.
Important Takeaways for All Competitive Exams:
Coast Guard Director General: V S Pathania
The Indian Chief of the Air Staff: Marshal Vivek Ram Chaudhari
11. Indian Navy plans to purchase the GISAT-2 satellite to increase its capacity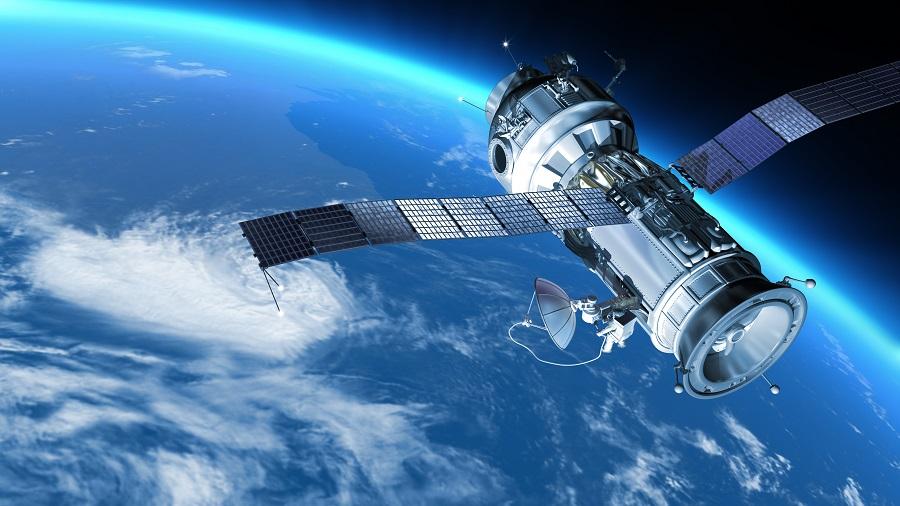 The Indian Navy plans to purchase a specialised earth imaging satellite Geo Imaging Satellite-2 (GISAT-2), this fiscal year as part of its modernisation and network-centric combat and communications programme. The satellite, if operational, is likely to improve the navy's operating capabilities in the Indian Ocean region, which is strategically and geopolitically crucial, especially given China's growing influence.
According to information from the Ministry of Defence, the GISAT-2 is one of 21 planned procurements, including several long-term buys. In addition, the navy's capabilities development/modernization is being carried out in line with the long-term objectives in place for the next decade.
Important Takeaways For All Competitive Exams:
Minister of Defence: Shri Rajnath Singh
Indian Chief of the Naval Staff: Admiral R. Hari Kumar
Sports News
12. Max Verstappen won Miami Grand Prix 2022
F1 world champion Max Verstappen has won the inaugural Miami Grand Prix for Red Bull after defeating the Ferrari rival Charles Leclerc.
Leclerc (Ferrari) finished second and Spanish teammate Carlos Sainz (Ferrari) placed third in the Miami Grand Prix 2022.
The victory cut Leclerc's lead over Verstappen to 19 points in the championship, while the Monegasque's Ferrari teammate Carlos Sainz completed the podium.
13. Anurag Thakur launches mascot, logo and jersey of Khelo India Youth Games
Union Sports Minister Anurag Thakur has launched the mascot 'Dhakad' along with the official logo and official jersey of the Fourth Khelo India Youth Games at Panchkula and lauded the effort of Haryana to host the games.
The competition is being organized by the Sports Authority of India and the state government of Haryana. In this edition of the Khelo India Youth Games, over 8,500 athletes will be participating.
Haryana will set an example by hosting the fourth edition of the Khelo India Youth Games from June 4 to June 13 at Panchkula, Chandigarh, Shahabad, Ambala and Delhi. This was supposed to be held in the year 2021 but got delayed due to the COVID-19 pandemic.
14. India's Avinash Sable breaks 30-year-old 5000 metre record
India's Avinash Sable broke a 30-year-old record of Bahadur Prasad in 5000m, setting a new national record with a timing of 13:25.65 at the Sound Running Track meet in San Juan Capistrano, USA. The 27-year-old from Maharashtra broke the old record of 13:29.70 set by Bahadur Prasad in 1992.
Sable's growth in athletics has been extraordinary. Till about seven years ago, he was posted as a havildar with the Army in Siachen. From the frigid cold, he was transferred to a small cantonment in the desert town of Lalgarh Jattan, near the Pakistan border in Rajasthan.
The boy who walked 12 kilometres, to get to school and back, got his lucky break when he was selected to join a training group for a cross-country race organised by the Army.
13. 24th Deaflympics: Abhinav Deshwal won gold medal in men's 10m air pistol
Abhinav Deshwal has won the second gold medal for India in shooting at the ongoing 24th Deaflympics in Caxias do Sul, Brazil. He was tied with silver winning Ukrainian Oleksii Lazebnyk before winning gold in a shoot-off.
India has four medals in the shooting competition at the 24th Deaflympics. Abhinav made the top eight final round after finishing second in the 60-shot qualification round with a score of 575 out of 600. He was tied on points there too with Kim Kihyeon, but the Korean topped on account of more inner 10s.
14. Carlos Alcaraz won the men's singles title at the Madrid Open title 2022
Carlos Alcaraz (Spain) has clinched the men's singles Madrid Open title 2022 after beating the defending champion Alexander Zverev (Germany).
Alcaraz has also defeated Rafael Nadal and Novak Djokovic (world No.1) to reach the final. It is his second Masters 1000 crown after Miami 2022 and his fourth title of the year.
Here are the winners of different categories:
| | |
| --- | --- |
| Category | Winner |
| Men's singles:  | Carlos Alcaraz (Spain) |
| Women's singles: | Ons Jabeur (Tunisia) |
| Men's doubles: | Wesley Koolhof  (Netherlands) & Neal Skupski (United Kingdom) |
| Women's doubles: | Gabriela Dabrowski (Canada) &  Giuliana Olmos (Mexico) |
Important Days
15. International Day of Argania 2022 observed on 10th May
The United Nations observed 10th May 2022, the second International Day of Argania. This celebration crowns the efforts of the Kingdom of Morocco in promoting the Argan tree as an intangible cultural heritage of humanity and an ancestral source of resilient and sustainable development.
The day will be celebrated this year under the theme "The Argan tree, symbol of resilience" and will serve to raise international awareness around the tree, its ecosystem, and the important position it holds in Moroccan culture and heritage.
Obituaries News
16. Padma Shri Odia Writer Rajat Kumar Kar passes away
The eminent Odia litterateur Rajat Kumar Kar passed away due to heart-related ailments. He received Padma Shri in 2021 for literature and education.
He was known for his commentary during the annual Ratha Jatra (Jagannath culture) on TV and radio. His writing includes Upendra Bhanja literature and has seven non-fiction to his credit. He also contributed to the revival of the dying art of Pala of Odisha.
10th May | Current Affairs 2022 | Current Affairs Today | Current Affairs by Ashish Gautam
Click Here to Register for Bank Exams 2021 Preparation Material
Visit Achieversadda.com and participate in discussions with other aspirants and achievers. Get answers to your queries and connect with others on Achieversadda.com

All the Best BA'ians for the Bank exam!