Here is the daily GK update of 11th July 2020 covering the following news headlines: Boeing, Flipkart, Hockey India, UNIFIL, India-European Union Summit.
Daily GK updates are incorporated with the important news that made the current affairs headlines for banking or other competitive exams. Daily GK Update is the complete bag of the important news that held all day long. One should have complete knowledge about the banking terms, current affairs news, etc. So, here is the GK update of 11th July 2020 to help you prepare the Current affairs part. After reading this section, you can successfully attempt Current Affairs Quiz.

National News
1. Boeing delivers final Apache & Chinook helicopters to IAF
Boeing India has delivered the last of the five AH-64E Apache attack helicopters to the Indian Air Force (IAF) at the Hindan Air Force Station.
Boeing has completed delivery of all 22 new AH-64E Apache to the Indian Air Force (IAF).
The Apaches were deployed at the Leh airbase as part of the forward movement of assets, amid the stand-off with China in Ladakh.
Boeing also handed over the last five of the 15 CH-47F(I) Chinook heavy-lift helicopters to the IAF.
India contracted 22 Apache helicopters and 15 Chinook helicopters from Boeing through the Foreign Military Sales programme of the U.S. government in September 2015 under a $3 billion deal.
Important takeaways for all competitive exams:
Headquarters of Boeing: Chicago, United States.

Boeing Founded: 

15 July 1916.

President and Chief Executive Officer of Boeing: David L. Calhoun.
Agreements & MoUs
2. Flipkart tie-up with Karnataka Govt to promote Art & Craft
Flipkart has signed a Memorandum of Understanding (MoU) with the Department of Micro, Small & Medium Enterprises (MSME) and Mines of Government of Karnataka to promote the arts, crafts and handloom sector of Karnataka.
This MoU will unite the Flipkart Samarth Programme with the brands based in Karnataka like Cauvery and Priyadarshini Handlooms, part of Karnataka Handlooms Development Corporations.
Important takeaways for all competitive exams:
Flipkart Chief Executive Officer (CEO): Kalyan Krishnamurthy.
Chief Operating Officer (COO): Sriram Venkataraman.
Head Office: Bengaluru, Karnataka.
Karnataka chief Minister: B. S. Yediyurappa.
Governor of Karnataka: Vajubhai Rudabhai Vala.
Capital of Karnataka: Bengaluru.
Appointments News
3. Manipur's Gyanendro Ningombam becomes new Hockey India president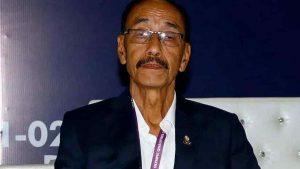 Manipur's, Gyanendro Ningombam named as the new  Officiating President of Hockey India.
He will replace Mohd Mushtaque Ahmad. This was following the resignation letter of Mohd Mushtaque Ahmad received by Hockey India on 7 July 2020 due to his personal and family commitments.
Important takeaways for all competitive exams:
Hockey India Founded: 

20 May 2009.

Hockey India Headquarters:

New Delhi.
Awards & Rewards
4. Indian battalion wins UNIFIL environment award
Indian battalion (INDBATT) has stationed with the United Nations Interim Force in Lebanon (UNIFIL) has won an environment award for a project that aims to decrease waste generation, reuse plastic, build greenhouses and compost pits.
The second-place award

was shared by the

Mission's Sector West Headquarters

for the

Sector West Infrastructure Management Centre (IMC)

for the generation of compost from food waste and

Irish-Polish Battalion (IRISHPOLBATT)

for its project in supporting the host communities by reducing the environmental hazards.

French-led Force Commander's Reserve, Indonesian Battalion, Republic of Korea Battalion and Italian Battalion are the other units of UNIFIL who received the awards and recognitions.
Important takeaways for all competitive exams:
UNIFIL Mission Leadership: Major General Stefano Del Col.
Summits and Conferences
5. 15th meeting of the India-European Union Summit
The 15th meeting of the India-European Union Summit will be held in virtual mode.
The summit will deliberate on India-EU cooperation by covering various aspects such as political and security relations, trade and investment and economic cooperation.
The developments around the COVID-19 pandemic and contemporary global topics of interest to both sides would be discussed during the summit.
Schemes and Committees
6. IRDAI forms panel for creation of 'Indian Pandemic Risk Pool'
The Insurance Regulatory and Development Authority of India (IRDAI) has formed a working group to study and make recommendations on formation of an "Indian Pandemic Risk Pool".
The panel has been tasked to examine the possibility of addressing the different risks which have arised out of a COVID-19 pandemic with the help of a "Pandemic Risk Pool".
These risks includes Business Interruption losses without concurrent Material damage loss, loss of employment would result in huge losses much beyond the capacity of Government /Insurers /Reinsurers.
Science and Technology
7. ISRO to launch Brazil's Amazonia-1 satellite
Indian Space Research Organization (ISRO) will launch Brazil's Amazonia-1 satellite.
This satellite is onboard the Polar Satellite Launch vehicle (PSLV) as a primary payload by August 2020.
This satellite has been locally designed and tested in Brazil. It will be the first satellite for Earth observation, it will not be a hitchhiking satellite.
The Amazonia-1 satellite which PSLV will launch will help in monitoring and observing the deforestation of the Amazon region.
With the recent fires in the Amazon region, the role of this satellite will be much more crucial for the countries.
The images sent by the Brazilian satellite will also provide help in the vegetation and agricultural areas.
Important takeaways for all competitive exams:
ISRO Director: K. Sivan, Headquarters: Bengaluru; Established: 1969.
Capital of Brazil:

Brasilia.

President

of Brazil

:

Jair Bolsonaro.

Currency

of Brazil

:

Brazilian Real.
Books and Authors
8. A book on Dalai Lama's biography to release in 2020
A book titled 'His Holiness the Fourteenth Dalai Lama: An Illustrated Biography' will be released in 2020.
The book is published by Roli Books. The book is authored by one of the Dalai Lama's closest aides and advisor of over 40 years, Tenzin Geyche Tethong.
The biography is a memorable portrait of the 14th Dalai Lama, Tenzin Gyatso.
The book gives a glance of an important part of the history before he was forced to flee to India in March 1959.
Important Days
9. World Population Day celebrated on 11th July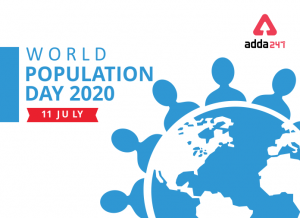 World Population Day is observed globally on 11th July every year.
This day is observed to raise awareness among people about the impact of a growing population and issues including gender equality, the importance of family planning, poverty, maternal health, human rights, etc.
This year theme of World Population Day 2020: Putting the brakes on COVID-19: Safeguarding the health and rights of women and girls.
Important takeaways for all competitive exams:
United Nations Population Fund Headquarters:

New York, United States

United Nations Population Fund Executive Director:

Natalia Kanem.

United Nations Population Fund Founded:

1969.
Miscellaneous News
10. Himachal's Nadaun police station among best in country
Nadaun Police Station, Himachal Pradesh has been ranked as one of the best Police Stations of the country and the best Police Station of the State.
Nadaun Police Station is situated at Hamirpur district, Himachal Pradesh. The Certificate of Excellence was provided to this Police Station by Union Home Minister Amit Shah.
The ranking of police stations is carried out by Ministry of Home Affairs, Government of India and the same was released by the Union Home Minister in a ceremony during DGPs Conference, recently.
Important takeaways for all competitive exams:
Chief Minister of HP: Jairam Thakur; Governor of HP: Bandaru Dattatraya.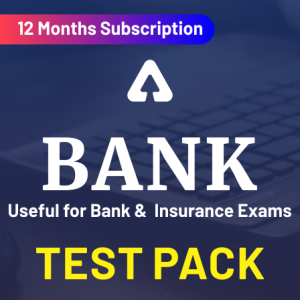 11 July 2020 Current Affairs | Current Affairs Today | Daily Current Affairs 2020
Visit Achieversadda.com and participate in discussions with other aspirants and achievers. Get answers to your queries and connect with others on Achieversadda.com
All the Best BA'ians for RBI Assistant Mains!