Here is the daily GK update of 12th July 2020 covering the following news headlines: IRDAI, Chi Lupo, Asia Cup, Jack Charlton, Malala Day.
Daily GK updates are incorporated with the important news that made the current affairs headlines for banking or other competitive exams. Daily GK Update is the complete bag of the important news that held all day long. One should have complete knowledge about the banking terms, current affairs news, etc. So, here is the GK update of 12th July 2020 to help you prepare the Current affairs part. After reading this section, you can successfully attempt Current Affairs Quiz.

National
1. IRDAI allows launch of 'Corona Kavach' insurance policies
Insurance Regulatory and Development Authority of India (IRDAI) has approved the General and Health Insurance companies to launch short-term 'Corona Kavach' health insurance policies.
The short-term "Corona Kavach" health insurance policy will cover medical expenses occurred due to coronavirus disease.
The policy will also provide for any co-morbid condition caused due to COVID-19 during the period of hospitalization.
About the Corona Kavach policy:
IRDAI has designed a standard Covid specific product which addresses the basic health insurance requirements of insuring public containing common policy wordings across the industry.
The sum insured amount of the policy ranges from Rs 50,000 to Rs 5,00,000.
Person between the age of 18 to 65 years can avail the benefits of the policy.
People will be able to avail the Corona Kavach policy for Self, spouse, parents, parents-in-law as well as dependent children up to 25 years of age.
Important takeaways for all competitive exams:
Chairman of Insurance Regulatory and Development Authority of India: Subhash C. Khuntia.
Awards & Rewards
2. Kezang D Thongdok bags Dada Saheb Phalke Award 2020
Arunachal Pradesh filmmaker Kezang D Thongdok has bagged the Dada Saheb Phalke Award 2020 for a short documentary "Chi Lupo".
Chi Lupo is a short documentary on honey hunting, documented by Kezang D Thongdok.
Chi Lupo sketches the tradition of honey hunting practised in the Shertukpen community

in which "Chi" means honey while "Lipo" means hunters.
Sports
3. Asia Cup cricket tournament postponed till June 2021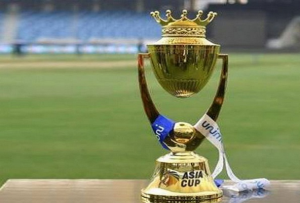 Asian Cricket Council (ACC) has announced to postpone the Asia Cup cricket tournament until June 2021 due to Covid-19 pandemic.
The tournament was earlier scheduled to be held in September 2020.
Originally Pakistan

was to host the

Asia Cup 2020,

but due to security reasons amid coronavirus pandemic, the tournament was later rescheduled to be held in

Sri Lanka,

since it is the least affected country in the region.
Obituaries
4. World Cup-winning footballer Jack Charlton passes away
A member of the England 1966 World-Cup winning team, Jack Charlton passed away.
Charlton was also an integral part of the great Don Revie-managed Leeds United side that won the 1969 League title and the 1972 FA Cup.
Charlton made a club record of 773 appearances for Leeds United over a 23-year period as a player, becoming one of the all-time great central defenders in the game.
Important Days
5. Malala Day celebrated on 12th July
The United Nations has declared 12th July as World Malala Day to honour the young activist, Malala Yousafzai.
Malala Day is being commemorated on the birthday of Malala Yousafzai to honour women and children's rights around the world.
On October 9, 2012,

Malala was shot in the head by

Taliban gunmen

after she publicly advocated for the

education of girls.
In 2012, she was awarded the first-ever National Youth Peace Prize by the Pakistan government.
In 2014, at age 17, She became the youngest-ever recipient of the Nobel Peace Prize in recognition of her efforts for children's rights which had begun even before she was shot.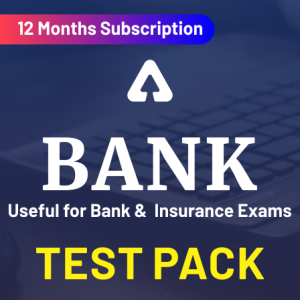 Best 200+ Current Affairs for SBI Clerk Mains, SBI PO & IBPS RRB 2020 | 13 July 2020
Visit Achieversadda.com and participate in discussions with other aspirants and achievers. Get answers to your queries and connect with others on Achieversadda.com

All the Best BA'ians for RBI Assistant Mains!