Here is the daily GK update of 12th November 2020 covering the following news headlines: 'Aatmanirbhar' Package 3.0, US Defence Secretary, Secha Samadhan, HDFC Bank, Vagir.
Daily GK updates are incorporated with the important news that made the current affairs headlines for banking or other competitive exams. Daily GK Update is the complete bag of the important news that held all day long. One should have complete knowledge about the banking terms, current affairs news, etc. So, here is the GK update of 12th November 2020 to help you prepare the Current affairs part. After reading this section, you can successfully attempt Current Affairs Quiz.

National News
1. Finance Minister announces 'Aatmanirbhar' Package 3.0
The Finance Minister of India, Smt Nirmala Sitaraman has announced the 'Aatmanirbhar' Package 3.0.
Addressing a press conference to announce more stimulus measures to boost growth. According to Finance Minister Nirmala Sitaraman, PMI rose to 58.9 in October 2020 indicating strong recovery of the economy from COVID-19 crisis.
The energy consumption growth was higher in October 2020. This is yet another stimulus package ahead of Diwali. The Union Cabinet approved a Rs 2 lakh crore production-linked incentive (PLI) package to boost demand in the country.
To read the complete article: Click here
International News
2. 2nd World Health Expo kicks off in Wuhan
The second World Health Expo was inaugurated on November 11, in Wuhan, the capital city of Central China's Hubei Province.
This year's Expo will focus on displaying the most cutting-edge science and technology in the global health industry, and help Wuhan build "city of global health industry".
During the Expo, more than a hundred high-end forums including a summit forum, academician forum and the roundtable dialogue on epidemic prevention and normalized control, and the Global University Leaders Forum, will be organized.
Important takeaways for all competitive exams: 
China Capital: Beijing.
China Currency: Renminbi.
China President: Xi Jinping.
3. Kash Patel named Chief of Staff to acting US Defence Secretary
Indian-American Kash Patel has been named as the Chief of Staff to the Acting US Defence Secretary Chris Miller.
The new appointment comes a day after Donald Trump fired Defence Secretary Mark Esper and designated Chris Miller, as the Acting Secretary.
Kash Patel, currently on the National Security Council staff. He replaces Jen Stewart, who resigned earlier in the day.
Kashyap Pramod Patel, popularly known as Kash Patel, had previously served as senior counsel for counter-terrorism at the House Permanent Select Committee.
In June 2019, Patel, 39, was appointed as senior director of Counter-terrorism Directorate of the National Security Council (NSC) in the White House.
State News
4. CM Naveen Patnaik launched a mobile app "Secha Samadhan"
Chief Minister Naveen Patnaik has launched 'Secha Samadhan', a bilingual mobile application, to address the irrigation problems faced by farmers without them having to visit the offices concerned.
With the launching of the application, farmers need not run to the offices of the Water Resources department and can send their grievances through photographs or videos.
The farmers will be informed about the status of their complaints through SMS. 
Besides, immediate steps will be taken to redress the grievances of the farmers. He also launched four other online services to resolve the issue of water distribution for industries, commercial establishments and other institutions.
Important takeaways for all competitive exams:
Chief Minister of Odisha: Naveen Patnaik.
Odisha Capital: Bhubaneswar.
Odisha Governor: Ganeshi Lal.
Airports in Orissa: Biju Patnaik International Airport, Jharsuguda Airport, Rourkela Airport, Jeypore Airport and Savitri Jindal Airport.
Banking News
5. HDFC Bank launches SmartHub Merchant Solutions 3.0 for SMEs
HDFC Bank has announced the launch of "SmartHub Merchant Solutions 3.0" for Small and mid-size enterprises.
This solution allows merchants and self-employed professionals to instantly open a current account and start accepting payments in-store, online, and on-the-go.
The Bank plans to reach out to more than 20 million small and medium merchants

and professional services like doctors, pharmacies, salons and laundry services across the metro, semi-urban and rural India in the next three years.

The merchant solution was launched at a virtual event held in Mumbai by Parag Rao, Country Head –

Payments, Consumer Finance, Marketing and Digital Banking at HDFC Bank along with T R Ramachandran, Group Country Manager, India and South Asia, Visa.
Important takeaways for all competitive exams:
CEO & MD of the HDFC Bank: Sashidhar Jagdishan.
The tagline of HDFC Bank: We Understand Your World.
HDFC Bank Headquarters: Mumbai, Maharashtra.
Defence News
6. Indian Navy launches 5th Scorpene Submarine "Vagir"
The Indian Navy has launched the fifth Scorpene submarine "Vagir" at Mazagon Dock of south Mumbai. The submarine is capable of taking missions such as anti-submarine warfare, anti-surface warfare, mine laying, intelligence gathering and area surveillance.
Vagir is a part of six Kalvari class submarine that is being built in India.
These submarines were designed by the French Navy and an energy company DCNS.
The six submarines were built under Project-75 of Indian Navy.
Vagir has been named after Sand Fish. It is a deep-sea predator in the Indian Ocean.
The first Vagir was commissioned in 1973. The first Vagir submarine was from Russia.
Important takeaways for all competitive exams: 
Chief of Naval Staff: Admiral Karambir Singh.
Business News
7. Paytm launches "Payout Links" for small businesses
Paytm has launched "Payout Links" for businesses, enabling them to instantly process payouts to customers, employees and vendors, without collecting their bank details.
It is aimed at helping small businesses in sectors like gaming, retail, export, manufacturing and e-commerce.
Payout Links will allow businesses to send 'incentives' or refunds to the customers' bank accounts or wallet accounts.
It can be used for salary payments, vendor payments, commissions and incentive transfers to be done instantly.
Paytm Payout Links can be easily created and shared with customers, vendors and employees in one go.
The receiver needs to simply open the link and is automatically provided with a list of saved accounts such as Paytm Wallet, Paytm UPI and connected bank accounts, which can be chosen to receive money instantly.
This service helps businesses reduce cash transactions, maintain better records, avoid errors and delays.
Paytm Payout Links is extremely user friendly, intuitive and is easy to integrate with the present operations of a company.
Important takeaways for all competitive exams:
Paytm founder: Vijay Shekhar Sharma.
Paytm Headquarters: Noida, Uttar Pradesh.
Paytm founded: 2010.
Awards 
8. M. Venkaiah Naidu presents 2nd National Water Awards
The Vice President of India, M Venkaiah Naidu has presented the National Water Awards (NWAs) for 2019.
This is the second edition of the award. Among the states category, Tamil Nadu bagged the Best State Award, followed by Maharashtra and Rajasthan.
The award ceremony has been organised by the Ministry of Jal Shakti, Department of Water Resources, River Development and Ganga Rejuvenation

are from 11 & 12 November 2020 through the virtual platform.

The NWA awards are given to motivate the individuals/organizations to adopt the best usage practices in the field of water resources conservation and management and create awareness among the people about the importance of water.
Important takeaways for all competitive exams:
Minister of Jal Shakti: Gajendra Singh Shekhawat.
Sports News
9. China's Chen Meng claims ITTF Women's World Cup title
The world number one Chen Meng beat Chinese compatriot Sun Yingsha to win her maiden International Table Tennis Federation(ITTF) Women's World Cup table tennis title in held in Weihai, China.
The 2020 ITTF Women's World Cup was the 24th edition of the ITTF-sanctioned event.
Important takeaways for all competitive exams:
President of ITTF: Thomas Weikert; 

Headquarters of ITTF: 

Lausanne, Switzerland.

ITTF founded: 

1926.
Books and Authors
10. Maharashtra Governor releases a book 'Majhi Bhint'
Maharashtra Governor, Bhagat Singh Koshyari has released the book 'Majhi Bhint' (My Wall) authored by former Maharashtra Minister of Education Rajendra Darda at Raj Bhavan, Mumbai.
The book is a compilation of selected Facebook posts of Rajendra Darda pertaining to a range of issues written over the last four years.
Maharashtra's Minister for Revenue Balasaheb Thorat, Minister of Public Works Ashok Chavan, Minister of Water Resources Jayant Patil, Chairman of Lokmat Media Group Vijay Darda, Rajendra Darda and invitees were present on the occasion.
Important Days
11. World Pneumonia Day: 12 November
World Pneumonia Day is observed globally on 12th November every year.
The day is celebrated to raise awareness, promote prevention and treatment and produce action to combat the disease. The day was first celebrated in the year 2009.
The day was celebrated on November 12 in 2009 by the Global Coalition against Child Pneumonia. Since then the day has provided an annual forum for the world in standing together against the disease.
The day is celebrated all over the world through various events and activities related to Pneumonia.
12. Public Service Broadcasting Day: 12 November
Public Service Broadcasting Day is celebrated on 12 November every year.
The day is celebrated to commemorate the first and only visit of the Father of the Nation, Mahatma Gandhi, to the studio of All India Radio, Delhi in 1947.
On 12 November 1947, Mahatma Gandhi addressed the displaced people (a refugee from Pakistan), who had temporarily settled at Kurukshetra in Haryana after partition.
Obituaries
13. Bahrain's long-serving PM Khalifa bin Salman Al Khalifa passes away
Bahrain's Prime Minister Khalifa bin Salman al-Khalifa has passed away. He was 84.
He was not only the longest-serving PM of Bahrain, but he was the world's longest-serving prime minister. He had held the post since independence in 1971.
He played a key role in Bahrain's political and economic affairs for more than three decades after setting the stage for a referendum that put paid to the Shah of Iran's claims to the tiny Gulf archipelago.
Important takeaways for all competitive exams:
King of Bahrain: Hamad bin Isa Al Khalifa.
Capital of Bahrain: Manama; Currency of Bahrain: Bahraini Dinar.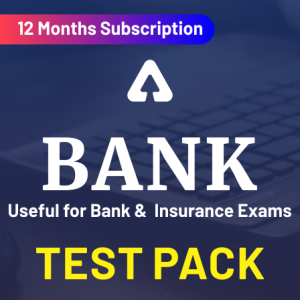 12th November Current Affairs 2020 | Current Affairs Today | Daily Current Affairs 2020 | Adda247
Visit Achieversadda.com and participate in discussions with other aspirants and achievers. Get answers to your queries and connect with others on Achieversadda.com

All the Best BA'ians for RBI Assistant Mains!