Daily GK updates are incorporated with the important news that made the current affairs headlines for banking or other competitive exams. Daily GK Update is the complete bag of the important news that is held all day long. One should have complete knowledge about banking terms, current affairs news, etc. So, here is the GK update for 13th August 2022 to help you prepare the Current affairs part. After reading this section, you can successfully attempt Current Affairs Quiz. 
Here is the Daily GK Update of the 13th August 2022 covering the following news headlines: World Sanskrit Diwas, World Organ Donation Day, International Lefthanders Day, Women's IPL, Tata Steel Chess India Tournament 2022.


Top 14 Daily GK Updates: National & International News 
Here is providing below the top 14 important Daily General Knowledge 2022 updates with national & international news.
International News
1. Mexican President proposes peace commission led by 3 leaders including PM Modi 
The Mexican President,

Andrés Manuel López Obrador

has

proposed that the top commission should include Pope Francis, the UN Secretary-General, Antonio Guterres, and Indian PM Narendra Modi.
The aim of the commission would be to present a proposal to stop the wars around the world and reach an agreement to seek a truce for at least five years. The commission aims to stop wars across the world and reach an agreement to seek a truce for at least five years.
Important Takeaways For All Competitive Exams:
Mexico President: 

Andrés Manuel López Obrador;

Mexico

Capital: 

Mexico City;

Mexico

Currency: 

Mexican peso.
2. Argentina's Rear Admiral Guillermo Pablo Rios named UNMOGIP's head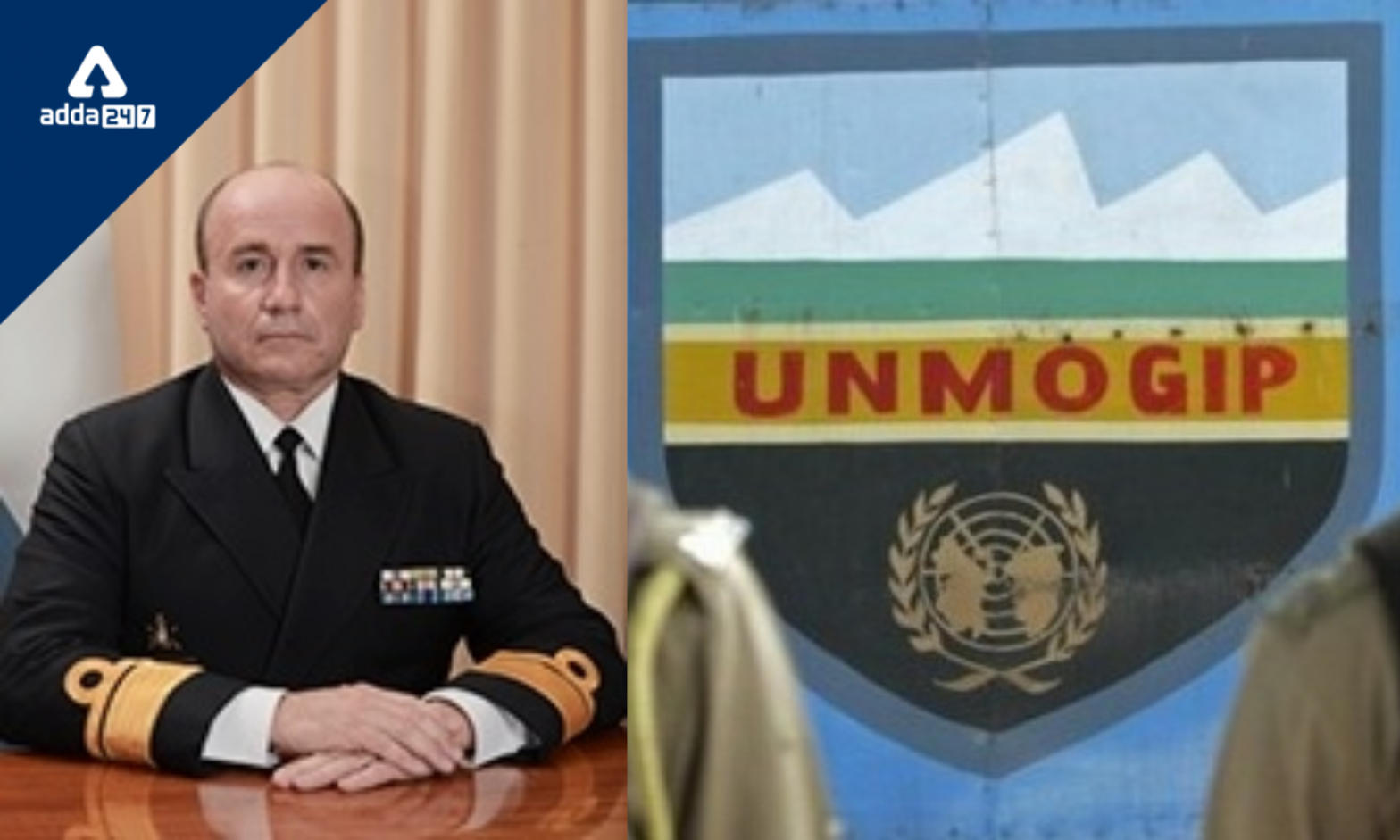 An experienced Argentinean navy officer, Rear Admiral Guillermo Pablo Rios has been named Head of Mission and Chief Military Observer for the United Nations Military Observer Group in India and Pakistan (UNMOGIP) by UN Secretary General Antonio Guterres .
Major General José Eladio Alcain of Uruguay steps down in favour of Rear Admiral Guillermo Pablo Rio of Argentina as Head of Mission and Chief Military Observer for UNMOGIP, whose task is about to be completed. Major General Alcan was thanked by the Secretary-General for his assistance with UN peacekeeping activities.
3. IMD-UNDP and Japan collaborate for climate action in 10 States and UTs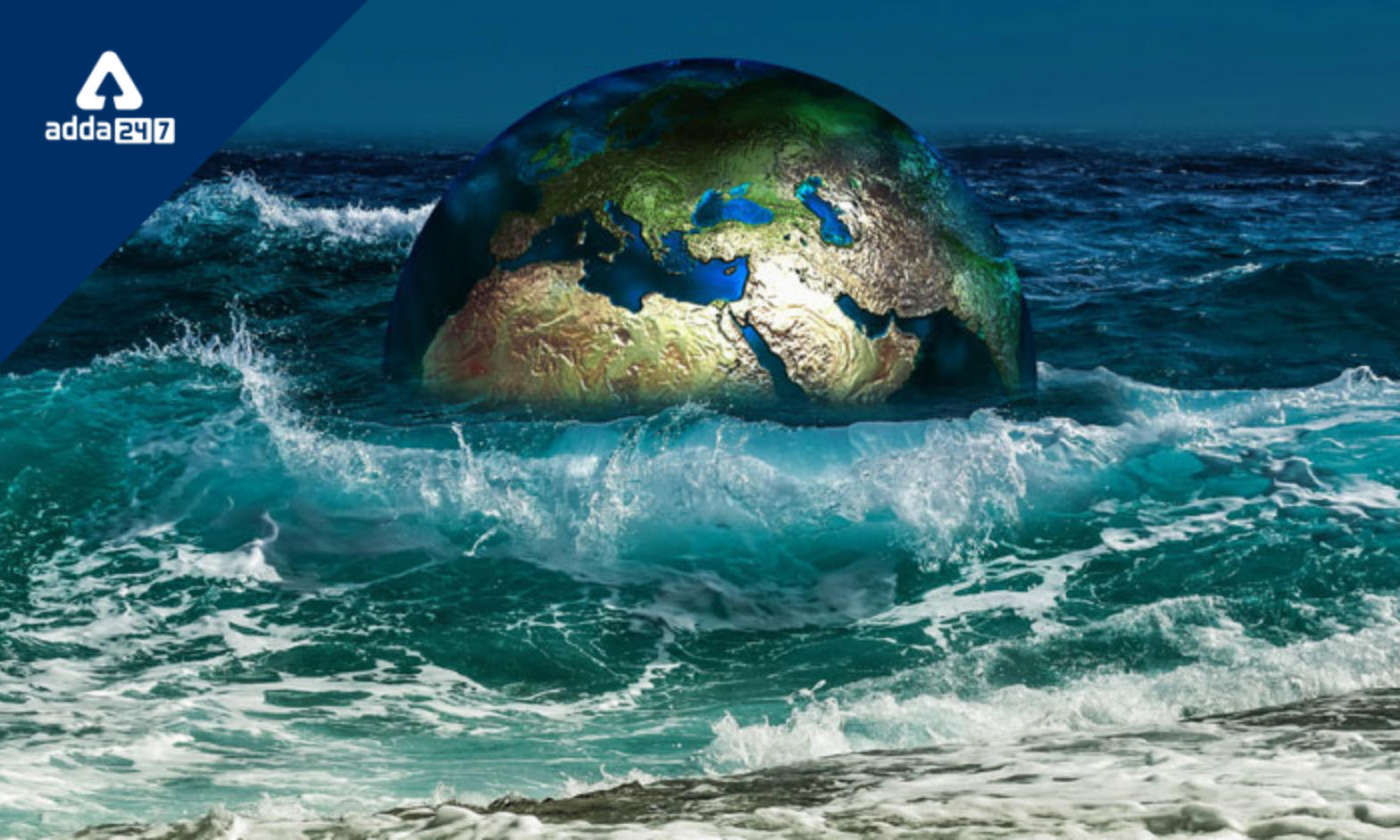 IMD-UNDP initiates a new project to speed up climate action in 10 States and Union Territories throughout the nation has been unveiled by the India Meteorological Department (IMD), the government of Japan, and the United Nations Development Programme (UNDP).
During the years 2022–2023, the project of IMD-UNDP will be implemented in the following states: Bihar, Delhi–NCR, Gujarat, Jharkhand, Madhya Pradesh, Maharashtra, Odisha, Sikkim, Uttarakhand, and Uttar Pradesh.
UNDP India has received a $5.16 million climate grant from Japan for the project of IMD-UNDP. This is a component of the worldwide assistance provided by Japan to 23 nations through the UNDP's "Climate Promise — From Pledge to Impact" initiative.
States News
4. 5th elephant reserve in Agasthyamalai landscape announced by Tamil Nadu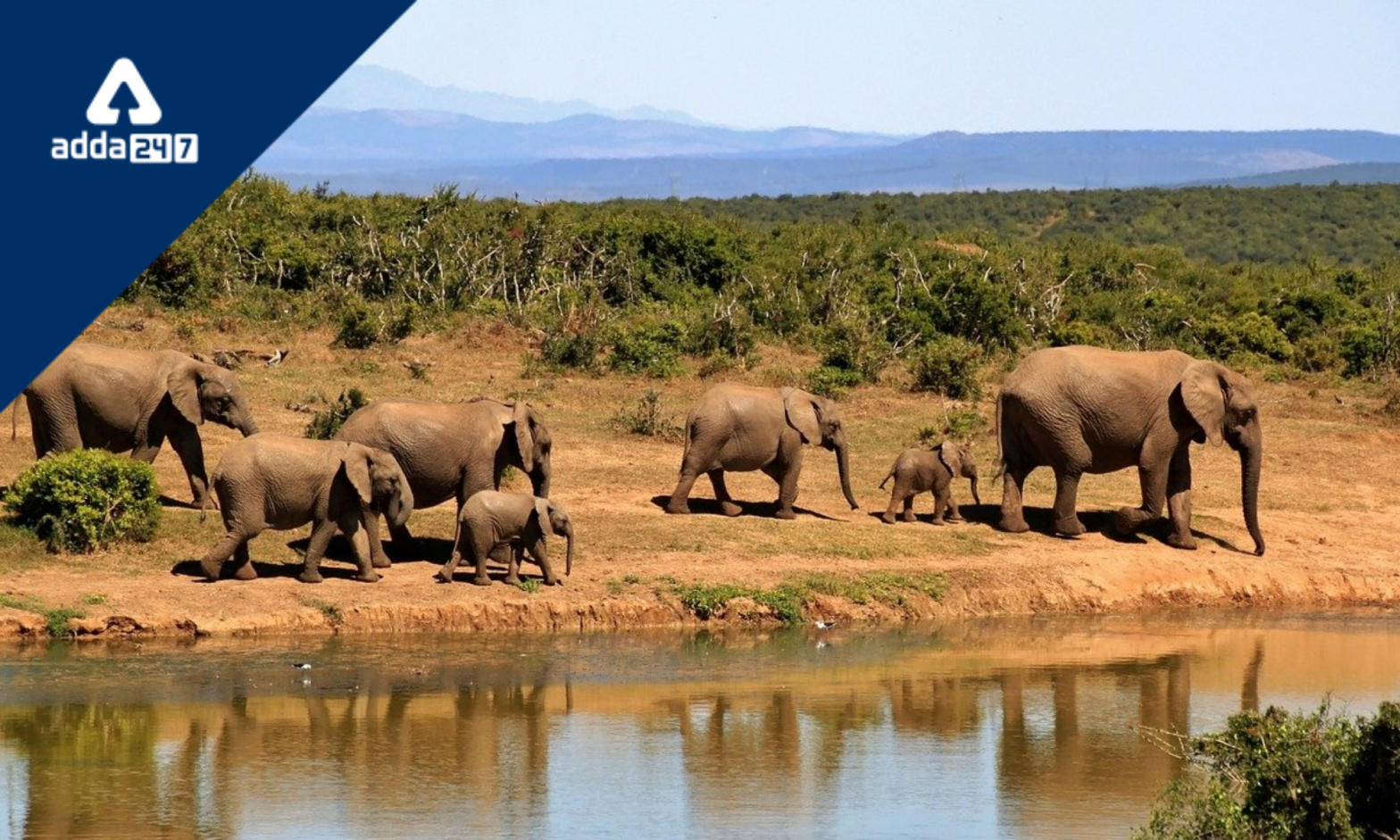 The proposal to designate 1,197.48 sq.km in Kanyakumari and Tirunelveli as the Agasthiyarmalai Elephant Reserve was approved by the Union Environment Ministry. Tamil Nadu will oversee this Agasthiyarmalai Elephant Reserve, which is the fifth elephant reserve.
The forest department may be eligible for additional financing through the centrally sponsored Project Elephant after notifying the Agasthiyarmalai Elephant Reserve.
Banking News
5. SBI to run Indian Visa Centres (IVAC) in Bangladesh 
The State Bank of India (SBI) will manage the Indian Visa Application Centre (IVAC) in Bangladesh for two more years. The agreement to extend the operations for two more years was signed between the officials of the SBI and the High Commission of India in Dhaka.
The IVAC will also be starting a few additional services soon which include facilitation for online form filling and submission of forms, slot booking and launching of a mobile app. A priority lounge was also inaugurated at the IVAC centre in Dhaka.
Important Takeaways For All Competitive Exams:
State Bank of India (SBI) chairman: Dinesh Kumar Khara;

State Bank of India

Headquarters: 

Mumbai;

State Bank of India

Founded: 

1 July 1955.
6. Retail Inflation Eases To 6.71% In July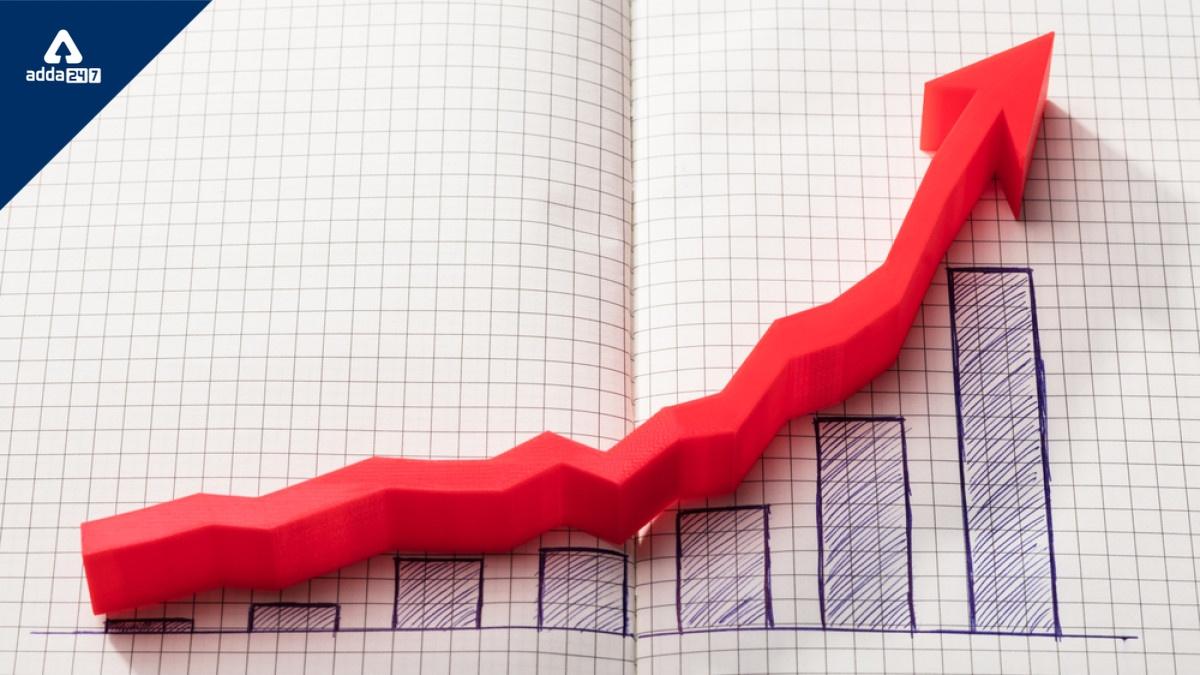 Retail inflation softened to 6.71 per cent in July due to moderation in food prices but remained above the Reserve Bank's comfort level of 6 per cent for the seventh consecutive month.
With retail inflation continuing to remain high despite a fall in prices of vegetables and edible oils, among other commodities in July, the Reserve Bank of India (RBI) might go for another rate hike in September.
The Consumer Price Index (CPI) based retail inflation was at 7.01 per cent in June and 5.59 per cent in July 2021. It was above 7 per cent from April to June this fiscal.
Schemes News
7. Ministry of Social Justice launches SMILE-75 initiative 
The Ministry of Social Justice & Empowerment, Government of India, has identified 75 Municipal Corporations to implement comprehensive rehabilitation of persons engaged in the act of begging under "SMILE: Support for Marginalised Individuals for Livelihood and Enterprise" named as "SMILE-75 Initiative".
The Government of India has recognised the persisting problem of destitution and beggary and formulated a comprehensive scheme of SMILE which includes a sub-scheme of comprehensive rehabilitation for persons engaged in begging that covers identification, rehabilitation, provision of medical facilities, counselling, and education, skill development for a decent job and self-employment/entrepreneurship.
Defence News
8. IAF to Participate in Military Drills 'Udarashakti' with Malaysia
Indian Air Force (IAF) contingent left for Malaysia to participate in a four-day bilateral exercise 'Udarashakti' with the Royal Malaysian Air Force (RMAF).
The exercise will give an opportunity to the IAF contingent members to share and learn best practices with some of the best professionals from the RMAF, while also discussing mutual combat capabilities.
The exercise will witness various aerial combat drills between the two Air Forces, the IAF said, adding that it would fortify the long-standing bond of friendship and enhance the avenues of defence cooperation between the two Air Forces, thereby augmenting security in the region.
From the Indian Air Force Su-30, MKI and C-17 aircraft will be participating while the RMAF will be flying Su-30 MKM aircraft.
Important takeaways for all competitive exams:
Indian Airforce founded: 0

8th October 1932;

Indian Airforce 

Headquarters: 

New Delhi;

Indian Airforce 

Chief of Air Staff: Vivek Ram Chaudhari.
Sports News
9. Tata Steel Chess India Tournament 2022: Women's section introduced for first time
The 4th edition of the Tata Steel Chess India tournament will be held in Kolkata from November 29 to December 4, 2022. For the first time, a separate women's section has been added in the tournament, which had only the Open section so far.
Tata Steel Chess India (rapid and blitz) is one of the most important chess tournaments in India. Top Indian female players like Koneru Humpy, D Harika, and R Vaishali will compete in the maiden women's edition.
10. 1st Khelo India Women's Hockey League (U-16) to be held at Major Dhyanchand Stadium
The first Khelo India Women's Hockey League under-16 is scheduled to be held at the Major Dhyanchand Stadium in New Delhi from August 16 to 23, 2022.
The Khelo India Women's Hockey League (U-16) is yet another endeavour by the Khelo India's Sports for Women component, which takes the most necessary steps to power in more female participation in a wide array of sports competitions.
The support extends to not only giving grants but also helping in the proper organization and execution of the events.
11. 1st edition of Women's IPL to be held in March 2023
The 1st Edition of  Women Indian Premier League will be starting from March 2023 to be held in a one-month window and in all likelihood with five teams, a senior BCCI official confirmed.
The BCCI bigwigs have discussed the issue and a March window has been found for the tournament after the Women's T20 World Cup in South Africa.
Both BCCI president Sourav Ganguly and secretary Jay Shah in separate interviews had earlier confirmed that 2023 is the year when WIPL would start.
A lot of cricket lovers believe that WIPL will bring in a revolution and the standard of women's cricket in India will have a quantum leap. It is understood that teams like Mumbai Indians, Rajasthan Royals, and Chennai Super Kings have all expressed their interest in buying teams.
Important Days
12. International Lefthanders Day observed on 13th August
International Lefthanders Day is observed on August 13 across the world. The day is observed to raise awareness about the lefty people's experience with living in a right-hand dominant world.
The day also spreads awareness on issues faced by left-handers, eg the importance of the special needs for left-handed children and the likelihood for left-handers to develop schizophrenia.
International Lefthanders Day was launched by the Club as an annual event on 13th August 1992 when lefthanders everywhere can celebrate their uniqueness and also increase awareness in the public about the advantages and disadvantages of being left-handed.
13. World Organ Donation Day celebrates on 13th August
World Organ Donation Day is observed globally on the 13th of August. This day is observed to spread awareness about the importance of donating organs. It also plays a pivotal role in debunking various misconceptions about donating organs.
Donating organs of the deceased like kidneys, heart, pancreas, eyes, lungs, etc can help save the lives of those who are facing chronic illnesses. However, it is important to ensure those who donate their organs do not suffer from HIV, cancer, or any heart disease.
This year's theme for World Organ Donation Day 2022 is "let's pledge to donate organs and save lives". The Day is celebrated to raise awareness of the need for donating organs and to thank donors for their life-saving contributions.
14. World Sanskrit Diwas 2022: History, Importance and Objectives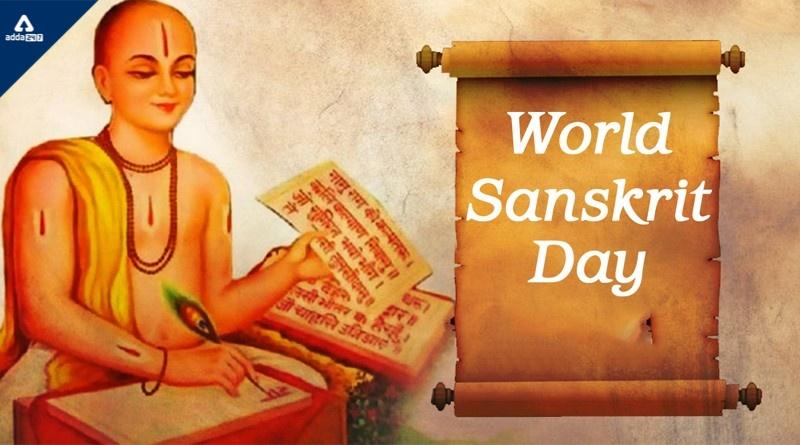 World Sanskrit Day or World Sanskrit Diwas 2022 is celebrated on the occasion of Shraavana Poornima.
World Sanskrit Day also coincides with the festival of Raksha Bandhan. In 2022, World Sanskrit Day is celebrated on 12th August 2022.
Sanskrit is the mother of all languages and it is one of the oldest languages to exist in the World.
The main objective to celebrate the World Sanskrit Diwas 2022 is to encourage and make the upcoming generation familiar with the oldest language and the mother of all languages.
13th August | Current Affairs 2022 | Current Affairs Today | Current Affairs by Ashish Gautam

All the Best BA'ians for the Bank exam!