Here is the daily GK update of 15th and 16th August 2020 covering the following news headlines: Independence Day, PM Narendra Modi Speech, Architecture Regulations 2020,  Fit India Freedom Run.
Daily GK updates are incorporated with the important news that made the current affairs headlines for banking or other competitive exams. Daily GK Update is the complete bag of the important news that held all day long. One should have complete knowledge about the banking terms, current affairs news, etc. So, here is the GK update of 15th and 16th August 2020 to help you prepare the Current affairs part. After reading this section, you can successfully attempt Current Affairs Quiz.

National News
1. India celebrates its 74th Independence Day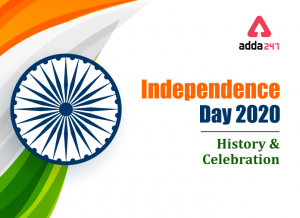 This year India celebrates its 74th Independence Day on 15th August 2020.
This day is celebrated to pay tribute and to remember the sacrifice and struggle of our brave heroes in the fight for freedom.
The main function was held at the Red Fort of the national capital where Prime Minister Narendra Modi hoisted the National Flag.
Every year on 15 August, we celebrate our freedom in quiet happening ways by gathering at red fort, parades, performances, and many more exciting events.
However, this year we are gonna celebrate it in a quite different and unique way which we had never done in these 74 years.
As the whole nation is fighting with COVID-19, gathering won't be possible therefore all states and government offices have been ordered to webcast their events.
2. India Independence Day 2020: PM Narendra Modi Speech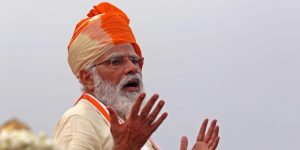 Prime Minister Narendra Modi unfurled the national flag and delivered his seventh consecutive Independence Day speech from the iconic Red Fort.
In the 1 hour 26-minute speech, he focused on the themes of "Aatma Nirbhar Bharat (self-reliant India)", "Vocal for local" and "Make in India to Make for World".
 In his address to the nation on the occasion of India's 74th Independence Day, Prime Minister Narendra Modi applauded frontline workers fighting against novel coronavirus.
PM Modi highlighted the importance to make India self-reliant, saying it was not just a word but should be a "mantra" for all countrymen. The Independence Day ceremony at the Red Fort was attended by over 4,000 people, including diplomats, officials and media personnel.
Safety protocols were in place for the event, including social distancing and wearing masks.
To read the complete article: Click Here
3. Education Minister notified Council of Architecture Regulations, 2020 
Education Minister Ramesh Pokhriyal Nishank has virtually rolled out Council of Architecture (Minimum Standards of Architectural Education) Regulations, 2020 in New Delhi.
The regulation will replace Architecture Regulations, 1983. Minimum Standards of Architectural Education Regulations, 2020 will come into force from 1st November 2020. It has been prepared by the experts of Council of Architecture (CoA).
Important takeaways for all competitive exams:
• Council of Architecture (COA) is a body constituted by the Government of India under the provisions of the Architects Act, 1972.
• It has the responsibility to regulate the education and practice of profession throughout India besides maintaining the register of architects.
4. PM Modi announces "One Sun, One World, One Grid" initiative
Prime Minister Narendra Modi has announced the "One Sun, One World, One Grid" (OSOWOG) plan.
Under this, there will be a trans-national electricity grid, for supplying solar power across the globe.
As per the draft plan prepared by the Ministry of New and Renewable Energy (MNRE), the OSOWOG will connect 140 countries through a common grid that will be used to transfer solar power.
"The vision behind the OSOWOG mantra is "the Sun never sets" and is a constant at some geographical location, globally, at any given point of time.
Important takeaways for all competitive exams:
Minister of State (IC) of the Ministry of New and Renewable Energy: Raj Kumar Singh.
Sports News
5. World Cup Winning Indian Captain MS Dhoni retires from International Cricket
Former Indian Captain and the World Cup winner, Mahendra Singh Dhoni has announced his retirement from the International Cricket.
He was the only captain to win all three major International Cricket Council (ICC) trophies i.e. the World Cup, the World Twenty20 and the Champions Trophy.
He represented India in 350 ODI's, 98 T20 Internationals (T20Is) and 90 test matches. He announced his retirement from the International Test Cricket on 30 December 2014.
Mahendra Singh Dhoni made his international debut as the wicket-keeper batsman in 2004 against Bangladesh and was named the captain of the Twenty20 side in 2007.
6. Suresh Raina announces retirement from International Cricket
Indian batsman Suresh Raina has announced his retirement from the International Cricket.
He made his international debut against Sri Lanka in 2005 and represented India in 226 ODIs, 78 T20Is and 18 Tests in his cricketing career that spanned over 13 years.
He amassed 7,787 runs across all the formats in international cricket. He also claimed 167 catches in his international career, setting the bar high with his athleticism on field.
Suresh Raina is the first Indian batsman who has scored a century in all three formats of the game.
He was also part of the Indian team that won the 2011 ICC Cricket World Cup and the 2013 ICC Champions Trophy.
His cameo of 34 runs against Australia in the quarterfinal in the 2011 World Cup was a testimony to his glittering career. He is considered as one of the finest T20 batsmen.
7. Lewis Hamilton wins F1 Spanish Grand Prix 2020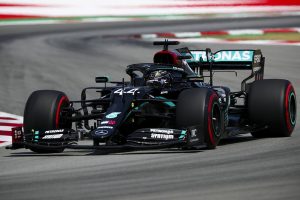 Lewis Hamilton (Mercedes-Great Britain) has won the Formula One Spanish Grand Prix 2020 held at Circuit de Barcelona-Catalunya, Spain.
This was his 4th win of the season and the 88th win of his career.
Max Verstappen (Red Bull–Netherlands) came second followed by Valtteri Bottas (Mercedes-Finland) at third.
Miscellaneous News
8. Puducherry celebrates its 59th 'De-Jure' day
The Union Territory of Puducherry has celebrated its 59th anniversary of the "De-Jure" day on 16th August.
The Puducherry administration organized a function at the Keezhoor memorial where the referendum was signed to mark the occasion.
So on that day, the "De-Jure" (The Legal Merger of the UT with the Indian Union) was effected.
Important takeaways for all competitive exams:
Chief Minister of Puducherry: PV. Narayanasamy.
Lieutenant Governor of Puducherry: Kiran Bedi.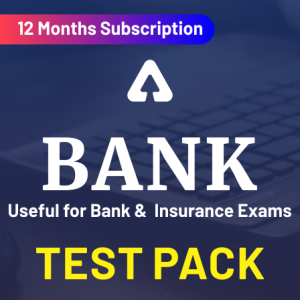 16 and 17 August Current Affairs 2020 | Current Affairs Today | Daily Current Affairs 2020
Visit Achieversadda.com and participate in discussions with other aspirants and achievers. Get answers to your queries and connect with others on Achieversadda.com

All the Best BA'ians for RBI Assistant Mains!