Here is the daily GK update of 15th June 2020 covering the following news headlines: Aarogyapath, iFLOWS, UTI Mutual Fund, SAIL, CAPTAIN ARJUN.
Daily GK updates are incorporated with the important news that made the current affairs headlines for banking or other competitive exams. Daily GK Update is the complete bag of the important news that held all day long. One should have complete knowledge about the banking terms, current affairs news, etc. So, here is the GK update of 15th June 2020 to help you prepare the Current affairs part. After reading this section, you can successfully attempt Current Affairs Quiz.

National News
1. CSIR National Healthcare Supply Chain Portal "Aarogyapath" launched
A CSIR National Healthcare Supply Chain Portal named as "Aarogyapath" has been launched with a vision of "providing a path which leads one on a journey towards Aarogya (healthy life)". It is an information platform developed by CSIR to fill the critical gaps in last-mile delivery of patient care within India via improved availability and affordability of healthcare supplies.
State News
2. Flood warning system "iFLOWS" launched in Mumbai
State of the art flood warning system "iFLOWS" has been launched in Mumbai. I-FLOWS consists of seven modules: Data Assimilation, Flood, Inundation, Vulnerability, Risk, Dissemination Module and Decision Support System. The system will enable Mumbai to predict floods three days before they happen and will make it more resilient as it will provide early signs of the forthcoming danger during high rainfall and cyclone events.
Important takeaways for all competitive exams:
Chief Minister of Maharashtra: Uddhav Thackeray.
Governor of Maharashtra: Bhagat Singh Koshyari.
Appointments News
3. Attorney General of India KK Venugopal to get 1-year extension
Attorney General of India, KK Venugopal will get the 1-year extension of service. His tenure is coming to an end on 30th June 2020. He was appointed as Attorney General and had succeeded Mukul Rohatgi on June 30, 2017.
4. Imtaiyazur Rahman becomes CEO of UTI Mutual Fund
UTI Mutual Fund has appointed Imtaiyazur Rahman as its Chief Executive Officer (CEO). Earlier he was serving as the acting Chief Executive Officer of the UTI Mutual Funds. He was made the acting Chief Executive Officer of the UTI Mutual Funds after the completion of 5-years term of Leo Puri whose contract ended in August 2018. He joined the UTI Group in 1998 and is with the AMC since 2003.
Important Days
5. World Wind Day celebrated on 15th June
World Wind Day, also known as Global Wind Day, is observed on 15th June every year. The day raises awareness on wind energy, which is a natural form of energy and also sheds light on all the ways that wind energy helps to shape the energy systems. European Wind Energy Association (EWEA) established the day as Wind Day in the year 2007.
Important Static for all competitive examination:
Chairman of Global Wind Energy Council: Morten Dyrholm.
CEO of Global Wind Energy Council: Ben Backwell.

Headquarters of Global Wind Energy Council:

Brussels, Belgium.
6. World Elder Abuse Awareness Day: 15th June
World Elder Abuse Awareness Day (WEAAD) is observed on 15th June every year to raise voice for the elderly who are abused and victimized. The main objective of this day is to provide an opportunity for communities around the globe to promote a better understanding of abuse and neglect of older persons by creating awareness of the cultural, social, economic and demographic processes affecting elder abuse and neglect. The day was officially recognized by the United Nations General Assembly in December 2011.
Obituaries News
7. SAIL director Atul Srivastava passes away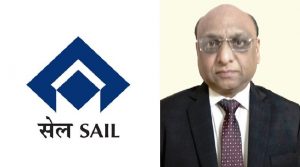 Atul Srivastava, Director of Steel Authority of India Limited (SAIL) passed away. He assumed charge as Director (Personnel) of SAIL on March 12, 2018. During his entire career, he had led Personnel and Administrative functions at SAIL's Bokaro and Durgapur Steel Plants and also at its Corporate Office.
8. India's oldest first class cricketer Vasant Raiji passes away
India's oldest First Class cricketer Vasant Raiji passed away at the age of 100. He was a right-handed batsman and played nine First-Class games in the 1940s and scored 277 runs. He was also a founding member of Jolly Cricket Club in Mumbai.
Miscellaneous News
9. Kathryn D. Sullivan becomes 1st woman to reach deepest point of ocean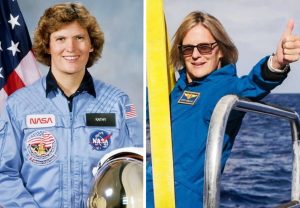 Former NASA astronaut and Geologist, Kathryn D. Sullivan has become the 1st woman to reach the deepest point of the ocean, Challenger Deep in the Mariana Trench. She is the 1st American woman to walk in space and has now become the first woman to reach the deepest known spot in the ocean. She has also become the first person to both walk-in space and to descend to the deepest point in the ocean.
10. Central Railway launches AI enabled robot 'CAPTAIN ARJUN'
An Artificial Intelligence enabled robot "CAPTAIN ARJUN" has been launched by the Indian Railways' Central Railway zone to intensify the screening of passengers and surveillance to keep a watch on anti-social elements. The robot undertakes the thermal screening of passengers and captures the temperature in a digital display panel. It also sounds an abnormal automatic alarm indicating a higher temperature than reference range. Hence, Captain ARJUN will provide enough protective cover to the passengers while undergoing the screening and also ensure security in the railway premises.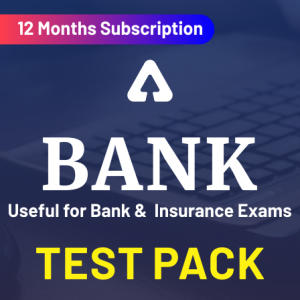 Watch Video Current Affairs show of 14th & 15th June 2020
Visit Achieversadda.com and participate in discussions with other aspirants and achievers. Get answers to your queries and connect with others on Achieversadda.com
All the Best BA'ians for RBI Assistant Mains!