Daily GK updates are incorporated with the important news that made the current affairs headlines for banking or other competitive exams. Daily GK Update is the complete bag of the important news that is held all day long. One should have complete knowledge about banking terms, current affairs news, etc. So, here is the GK update for 16th June 2022 to help you prepare the Current affairs part. After reading this section, you can successfully attempt Current Affairs Quiz.
Here is the Daily GK Update of the 16th June 2022 covering the following news headlines: International Day of Family Remittances, Global Startup Ecosystem ranking, CASHe, Wholesale price inflation, Agniveers.
 
Top 15 Daily GK Updates: National & International News 
Here is providing below the top 15 important Daily General Knowledge 2022 updates with national & international news.
National News
1. India's 1st private train service flagged off under 'Bharat Gaurav Scheme' 
The first train to be operated between Coimbatore and Shirdi by a private operator, under the 'Bharat Gaurav' scheme of the Indian Railways, was flagged off.
Ministry of Tourism has informed that the first ever Bharat Gaurav Train has been flagged off on Coimbatore north to Sainagar Shirdi route.
The train will cover several historical destinations on the route while giving the passengers an insight into the cultural heritage of the country.
Indian Railways had launched the operation of theme-based Bharat Gaurav train in the month of November 2021.
2. PM Modi inaugurates Jal Bhushan Building and Gallery of Revolutionaries at Raj Bhawan in Mumbai 
Prime Minister Narendra Modi has inaugurated Jal Bhushan Building at Raj Bhawan in Mumbai.
Maharashtra Chief Minister Udhav Thackeray, Dy CM Ajit Pawar, Environment Minister Aaditya Thackeray and the State Governor Bhagat Singh Koshyari were also present on the occasion.
The PM also inaugurated an underground 'Gallery of Revolutionaries' museum dedicated to the luminaries of the freedom struggle, at the Raj Bhavan.
International News
3. Arati Prabhakar to be appointed as science adviser to the President of US 
US president Joe Biden is expected to name Arati Prabhakar as the head of the White House Office of Science and Technology Policy (OSTP).
She will succeed Eric Lander who left the role nine months after his appointment after he admitted to bullying his staff and creating a hostile work environment during his tenure.
Arati would be the first woman and the first person of color to serve as science adviser to the President of the United States.
States News
4. 'Agniveers' to be prioritised by UP Govt. for recruitment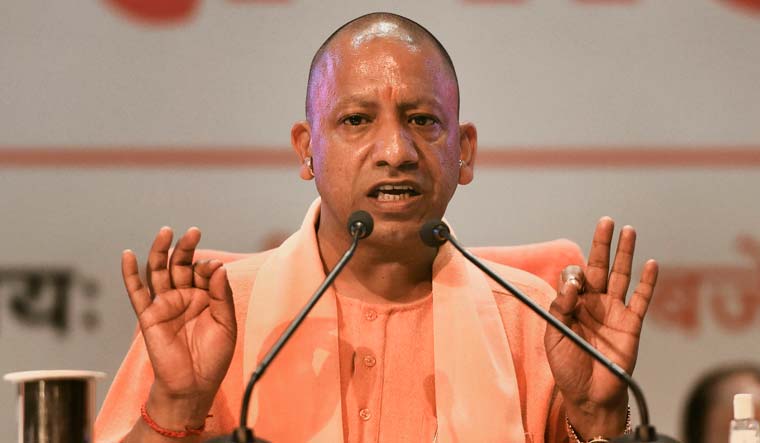 Agniveers personnel recruited on short-term contracts in the Army, Navy, and Air Force under the unique Agnipath system would have preference in recruitment to the state's police and associated services, according to Uttar Pradesh Chief Minister Yogi Adityanath.
This comes a day after Defence Minister Rajnath Singh launched the Agnipath scheme for short-term contractual recruitment of personnel in the tri-services for a maximum of four years.
Important Takeaways For All Competitive Exams:
Defence Minister of India: Shri Rajnath Singh
Chief Minister of Uttar Pradesh: Yogi Adityanath
Appointments News
5. Anand Mahindra, Venu Srinivasan, Pankaj Patel, and Ravindra Dholakia appointed to RBI central board 
The government has appointed industrialists Anand Mahindra, Pankaj R Patel and Venu Srinivasan, and former IIM (Ahmedabad) professor Ravindra H Dholakia as non-official directors on the central board of the Reserve Bank.
The nominations have been made for four years by the Appointments Committee of the Cabinet (ACC). 
RBI's affairs are governed by the central board of directors. The members of the board, chaired by RBI Governor, are appointed by the government of India as per the Reserve Bank of India Act.
The government nominates 10 non-official from various files and two government officials. Besides, there are also four non-official directors (one each from four local board of RBI).
Agreements News
6. UPEIDA signs MoUs with SBI, BOB, PNB, and SIDBI for UP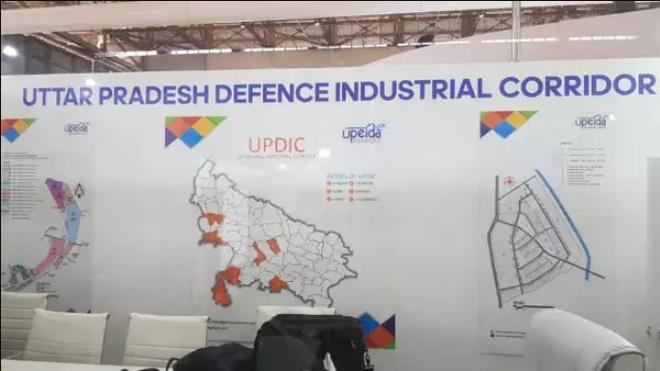 To encourage investment in the UP Defense Industrial Corridor, the Uttar Pradesh Expressways Industrial Development Authority (UPEIDA) has inked MoUs with the State Bank of India (SBI), Bank of Baroda (BOB), Punjab National Bank (PNB), and Small Industries Development Bank of India (SIDBI).
The bank would provide financial help in the form of ease of doing business to investors in the UP Defense Industrial Corridor, according to the deal.
Important Takeaways For All Competitive Exams:
State Bank of India (SBI) chairman: Dinesh Kumar Khara
Bank of Baroda (BOB) Chairman: Hasmukh Adhia
Punjab National bank (PNB) Chairman: Atul Kumar Goel
Economy News
7. Trade deficit of India broadens to $24.29 billion in May 2022 
Trade data released by the Ministry of Commerce and Industry showed that India's May trade deficit widened to $24.29 billion from $6.53 billion a year ago.
May's trade deficit was pushed up by a surge in imports, which rose 62.83% year-on-year to $63.22 billion, while exports rose 20.55% to $38.94 billion.
Despite the uncertainty and volatility caused by the war in Europe, the engineering goods exports rose by 12.65 per cent year-on-year to $9.71 billion in May 2022.
8. WPI inflation spiked to 15.88% in May 2022
Wholesale price inflation spiked to 15.88% in May, the highest since September 1991 as a surge in price pressure in food and fuel overwhelmed a moderation in the dominant manufactured product segment.
In April, the WPI inflation was recorded at 15.08%. Inflation based on the wholesale price index (WPI) has remained in double digits for 14 months now, mirroring elevated global commodity prices, especially of oil, according to the official data released.
Banking News
9. Tamilnad Mercantile Bank gets SEBI's nod to float IPO 
Private sector lender, Tamilnad Mercantile Bank has received capital markets regulator Securities and Exchange Board of India's (SEBI) to launch and raise funds through an initial public offering (IPO).
The public issue comprises a fresh issue of 1,58,27,495 equity shares and an Offer For Sale (OFS) of up to 12,505 equity shares by shareholders, according to the Draft Red Herring Prospectus (DRHP).
Important takeaways for all competitive exams:
Tamilnad Mercantile Bank Headquarters: 

Thoothukudi, Tamil Nadu, India;

Tamilnad Mercantile Bank CEO: 

K V Rama Moorthy (Sept 2017–);

Tamilnad Mercantile Bank Founded: 

11 May 1921.
Business News
10. CASHe has launched an industry-first credit line service on WhatsApp 
Financial wellness platform, CASHe has launched an industry-first credit line service using its AI-powered chat capability on WhatsApp to provide customers with a fast, seamless and convenient way to access instant credit line by merely typing their name.
The firm offers an instant credit limit without the need for any documents, app downloads or filling up tedious application forms.
CASHe's WhatsApp chat service is built on the WhatsApp Business Platform, an enterprise solution that allows businesses to communicate with new and existing customers on WhatsApp in a simple, secure, and reliable way.
Important takeaways for all competitive exams:
WhatsApp Founded: 

2009;

WhatsApp CEO: 

Will Cathcart;

WhatsApp Headquarters: 

Menlo Park, California, United States;

WhatsApp Acquisition date: 

19 February 2014;

WhatsApp Founders: 

Jan Koum, Brian Acton;

WhatsApp Parent organization: 

Facebook.
11. Adani Transmission's $700 million loan gets 'green loan' tag
Adani Transmission Limited's, $700 million revolving facility has been tagged as a 'green loan' by Sustainalytics. This assures the green loan framework for the revolving facility.
Sustainalytics had issued the independent SPO on the alignment of the reviewed framework with the current market standards and the extent to which the eligible project categories are credible and impactful.
The projects associated with the USD 700 million revolving facility are being implemented in Gujarat and Maharashtra.
Important takeaways for all competitive exams:
Adani Transmission Limited CEO: 

Anil Kumar Sardana;

Adani Transmission Limited Founder: 

Gautam Adani;

Adani Transmission Limited Founded: 

9 December 2013;

Adani Transmission Limited Headquarters: 

Ahmedabad.
Ranks and Reports News
12. Global Startup Ecosystem ranking: Kerala ranks top in Asia in global report 
Providing a boost for Kerala's start-up ecosystem, the State has been ranked first in Asia in Affordable Talent in Global Startup Ecosystem Report (GSER).
The State has also been ranked fourth in global ranking in the GSER, drawn up jointly by policy advisory and research organisation Startup Genome and Global Entrepreneurship Network. In the first GSER published in 2020, Kerala was ranked 5th in Asia and 20th in the world.
To read the complete article: Click Here
Science and Technology News
13. Ashwini Vaishnaw: India to have 5G services by March 2023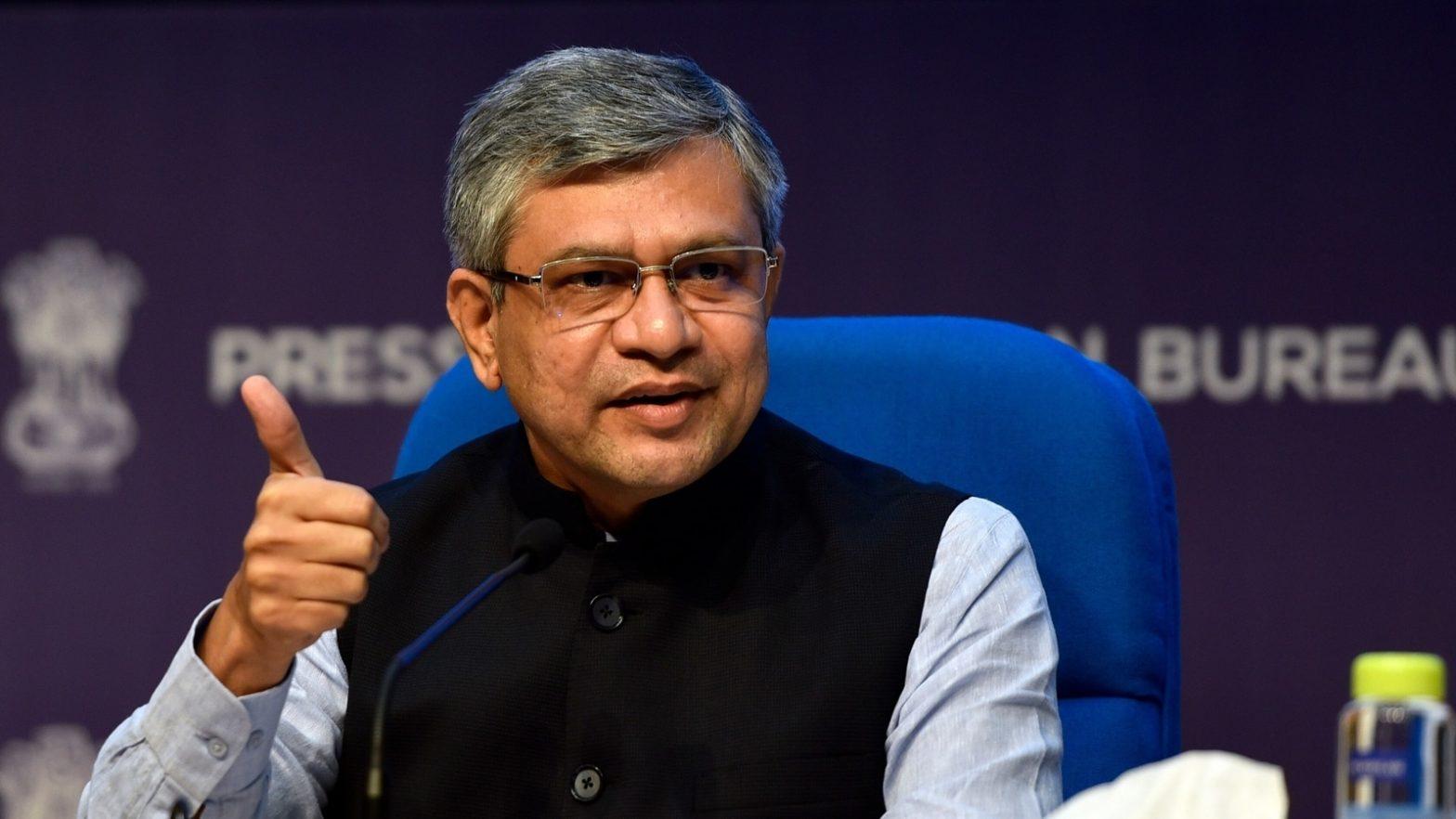 Union Communications Minister Ashwini Vaishnaw announced at the Viva Technology 2022 event that India will have full-fledged 5G services by March 2023.
Vaishnaw told that the 5G spectrum auction will be concluded by the end of July, adding that Telecom is the key source of digital consumption, and it is very vital to introduce trusted solutions in telecom.
India should develop the technology and core network for 5G services; this would be a significant achievement for the country.
The Union Cabinet, led by Prime Minister Narendra Modi, has finally approved the Department of Telecommunications' (5G) spectrum auction, in which bidders would be assigned spectrum to provide 5G services to the general public and businesses.
Important Takeaways For All Competitive Exams:
Minister for Railways, Communications and Electronics & Information Technology: Ashwini Vaishnaw
14. Google announced a startup accelerator program for women founders
Google announced a startup accelerator program for women founders. The program will help them address challenges such as fundraising and hiring. Google for Startups Accelerator India – Women Founders will run from Jul-2022 to Sep-2022.
The program is part of a larger effort by Google towards improving the representation of women across different sections of India's digitally-trained workforce — be it entrepreneurship, professionals looking to upskill or young graduates seeking a headstart on their career.
Important takeaways for all competitive exams:
Google CEO: 

Sundar Pichai;

Google Founded: 

4 September 1998;

Google Headquarters: 

Mountain View, California, United States.
Important Days
15. International Day of Family Remittances 2022: 16 June
The International Day of Family Remittances (IDFR) was adopted by the United Nations General Assembly and is observed on 16 June. The IDFR recognizes more than 200 million migrant workers, women and men, who send money home to over 800 million family members.
This day further highlights the great resilience of migrant workers in the face of economic insecurities, natural and climate related disasters and a global pandemic.
This year, the United Nations is continuing last year's theme for International Day of Family Remittances: recovery and resilience through digital and financial inclusion.
16th  June | Current Affairs 2022 | Current Affairs Today | Current Affairs by Ashish Gautam
Click Here to Register for Bank Exams 2021 Preparation Material
Visit Achieversadda.com and participate in discussions with other aspirants and achievers. Get answers to your queries and connect with others on Achieversadda.com

All the Best BA'ians for the Bank exam!