Here is the daily GK update of 18th July 2020 covering the following news headlines: Gabon, Uttarakhand, CBSE, IBM, HCL Tech, Global Manufacturing Risk Index.
Daily GK updates are incorporated with the important news that made the current affairs headlines for banking or other competitive exams. Daily GK Update is the complete bag of the important news that held all day long. One should have complete knowledge about the banking terms, current affairs news, etc. So, here is the GK update of 18th July 2020 to help you prepare the Current affairs part. After reading this section, you can successfully attempt Current Affairs Quiz.
International News
1. Ossouka Raponda appointed as 1st woman PM of Gabon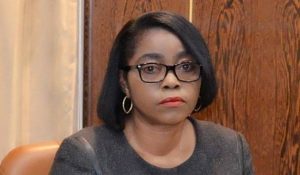 Rose Christiane Ossouka Raponda has been appointed as the first woman prime minister of Gabon.
She is the 12th PM of the country and succeeds Julien Nkoghe Bekale.
Prior to holding this position, Ossouka Raponda served as Defence Minister since February 2019.
Her appointment is the fourth cabinet reshuffle by the President of Gabon, Ali Bongo Ondimba since January 2019.
Important takeaways for all competitive exams:
Gabon Capital: Libreville; Currency of Gabon: Central African CFA franc.
State News
2. Uttarakhand govt to generate electricity from waste
The Uttarakhand government has decided to convert waste generated in the state to electricity under an initiative titled 'Waste to Energy'.
According to Uttarakhand Environment Protection and Pollution Control Board (UEPPCB), this waste can generate up to 5 megawatts of electricity and curb pollution.
The scheme also aims to solve the problem of unavailability of landfills to dispose of the solid waste across the hill state with has 10 out if 13 districts as hill areas.
Important takeaways for all competitive exams:
Chief Minister of Uttarakhand: Trivendra Singh Rawat; Governor: Baby Rani Maurya.
Agreement & MoUs
3. CBSE ties up with IBM to integrate AI curriculum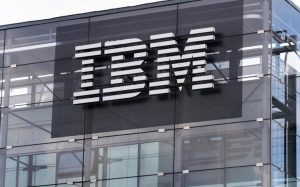 The Central Board of Secondary Education (CBSE) has integrated a new Artificial Intelligence (AI) course for class XI and XII in the current academic year (2020-2021).
The curriculum was developed in collaboration with IBM (International Business Machines Corporation).
The IBM AI curriculum is a part of CBSE's Social Empowerment through Work Education and Action (SEWA) program.
The IBM AI curriculum is structured around a course framework for students consisting of base strands of knowledge (basics, history, applications), skills (design thinking, computational thinking, data fluency, critical thinking) and values (ethical decision making, bias) in AI.
Important takeaways for all competitive exams:
CBSE Chairman: Manoj Ahuja.
CBSE Head Office: Delhi.
IBM Executive Chairman​: Virginia M. Rometty.
IBM Chief Executive Officer: Arvind Krishna.
IBM Headquarters: New York, United States of America.
Appointments News
4. Roshni Nadar Malhotra becomes new chairman of HCL Tech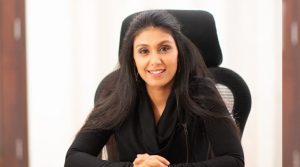 India's wealthiest woman, Roshni Nadar Malhotra becomes the new chairman of Noida-based IT company, HCL Technologies.
The appointment of non-executive director Roshni Nadar Malhotra to the new role takes effect immediately. She will replace her father, Shiv Nadar. Shiv Nadar will continue to be HCL Tech's managing director, with the designation as the chief strategy officer.
Awards & Rewards
5. CPJ International Press Freedom Award 2020 announced
The Committee to Protect Journalists (CPJ) has announced the recipients of the International Press Freedom Awards 2020 include Shahidul Alam from Bangladesh, Mohammad Mosaed from Iran, Dapo Olorunyomi from Nigeria and Svetlana Prokopyeva from Russia.
All four journalists have faced arrests or criminal prosecution in reprisal for their reporting.
In addition to them, lawyer Amal Clooney will be honoured with the Gwen Ifill Press Freedom Award 2020.
Important takeaways for all competitive exams:
CPJ Headquarters: New York, US.
CPJ Executive Director: Joel Simon.
Ranks and Reports
6. India ranks 3rd in Global Manufacturing Risk Index 2020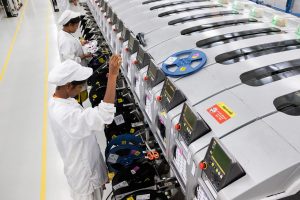 India is the third top-most country in the Global Manufacturing Risk Index 2020.
The annual Global Manufacturing Risk Index (MRI) report was released by the US-based property consultant Cushman & Wakefield, to rank the most suitable locations for global manufacturing among 48 countries in Europe, Americas, and the Asia-Pacific.
Each of the countries has been assessed in four key areas: Bouncebackability, Conditions, Costs and Risks.
China and the United States retain the top two positions respectively in MRI 2020, while India has moved one place higher from the previous edition of the report, to rank third in MRI 2020.
Sports News
7. Real Madrid clinch record 34th La Liga title
Spanish professional football club, Real Madrid has been crowned La Liga Champions for the 34th time after defeating Villarreal 2–1 at Estadio Alfredo Di Stefano in Madrid, with one match remaining.
Karim Benzema was the leading scorer for a 2-1 victory against Villarreal.
Important Days
8. Nelson Mandela International Day celebrated on 18 July
The United Nations observes 18 July every year as Nelson Mandela International Day.
The day acknowledges Nelson Mandela's contribution to the struggle for democracy internationally and the promotion of a culture of peace throughout the world.
Nelson Mandela Day is an occasion for all to take action and inspire change.
Important takeaways for all competitive exams:
Headquarters of United Nations: New York, USA; Founded: 24 October 1945.
Mr Antonio Guterres is the Secretary-General of the United Nations.
Obituaries
9. Arjuna awardee para-athlete Ramesh Tikaram passes away
Arjuna awardee, para-athlete and para-badminton player, Ramesh Tikaram passed away due to COVID-19.
He won many medals in shotput and Javelin throw including an international meet in Nottingham in 1995.
He was awarded the Arjuna Award for his excellence in para-athletics and badminton in 2002.
He became the founder secretary of the Badminton Sports Association of India for the Challenged, now known as the Para-Badminton Association of India in 2000.
Miscellaneous News
10. Priyanka Chopra Jonas appointed as ambassador for TIFF 2020
Bollywood actor, Priyanka Chopra Jonas has been chosen as the ambassador of the Toronto International Film Festival (TIFF) 2020.
Priyanka has joined the list of 50 celebrated filmmakers and actors who are invited as the ambassadors of the TIFF.
Bollywood filmmaker Anurag Kashyap has also been chosen for TIFF 2020.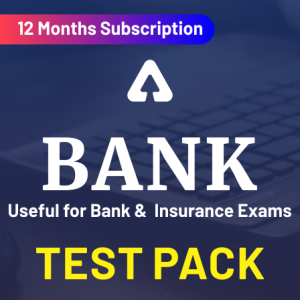 18 July 2020 Current Affairs | Current Affairs Today | Daily Current Affairs 2020
Visit Achieversadda.com and participate in discussions with other aspirants and achievers. Get answers to your queries and connect with others on Achieversadda.com

All the Best BA'ians for RBI Assistant Mains!