Here is the daily GK update of 22nd June 2020 covering the following news headlines: FATF, RBI, World Bank, Exim Bank, France, NITI Aayog.
Daily GK updates are incorporated with the important news that made the current affairs headlines for banking or other competitive exams. Daily GK Update is the complete bag of the important news that held all day long. One should have complete knowledge about the banking terms, current affairs news, etc. So, here is the GK update of 22nd June 2020 to help you prepare the Current affairs part. After reading this section, you can successfully attempt Current Affairs Quiz.

National News
1. NITI Aayog to launch project "Decarbonising Transport in India"
NITI Aayog will launch the "Decarbonising Transport in India" project in collaboration with International Transport Forum (ITF) to develop a pathway towards a low-carbon transport system for India. It will design a tailor-made transport emissions assessment framework for India and facilitate the government with a comprehensive understanding of present as well as future transport activities along with the related CO2 emissions. The project "Decarbonising Transport in India" is a part of the International Transport Forum's "Decarbonising Transport in Emerging Economies (DTEE)" family of projects.
Important takeaways for all competitive exams:
International Transport Forum (ITF) is an intergovernmental organisation for transport policy, since 2008.
Secretary-General of International Transport Forum: Young Tae Kim.
Chief executive officer of NITI Aayog : Amitabh Kant.
2. France to boost India's COVID-19 response with 200-million-euros
France has signed a loan agreement of 200-million-euros with India to boost India's COVID-19 response and to increase the state and central governments' capacities to support India's most vulnerable people in the wake of the COVID-19 crisis. World Bank has developed the programme design in collaboration with the Indian authorities to optimize and expand the existing social protection measures taken by India. World Bank would be the lead funder of this programme, being supported by French Development Agency (AFD) including other multilateral and bilateral development banks.
Important takeaways for all competitive exams:
President of France: Emmanuel Macron; Capital: Paris.
3. Exim Bank extends LOC of USD 20.10 Mn to government of Nicaragua
A Line of Credit (LOC) of USD 20.10 million has been extended by the Export-Import Bank of India (Exim Bank) on behalf of the Government of India, to the Government of the Republic of Nicaragua for the reconstruction of Aldo Chavarria Hospital. With the signing of the above LOC Agreement for reconstruction of hospital, the total number of LOCs extended by Exim Bank to the Republic of Nicaragua comes to four with total value of the 4 LOCs is USD 87.63 million.
Important takeaways for all competitive exams:
Managing Director of Exim Bank: David Rasquinha.
Capital of Nicaragua: Managua; Currency: Nicaraguan córdoba.
International News
4. World Bank approves USD 1.05 billion to Bangladesh
The World Bank has approved USD 1.05 billion for three projects in Bangladesh to generate quality jobs and boost economic recovery in the wake of the COVID-19 pandemic. The three projects namely: Private Investment and Digital Entrepreneurship is a USD 500 million worth project. It will bolster the social and environmental standards in selected economic zones and software technology parks in Bangladesh. Enhancing Digital Government and Economy is a USD 295 million worth project. It will create an integrated, cloud-computing digital platform for all government agencies and enhance cyber-security. Second Programmatic Jobs Development Policy Credit is a USD 250 million worth project which will develop fiscal space to help the government's response to the COVID-19 crisis.
Important takeaways for all competitive exams:
Prime Minister of Bangladesh: Sheikh Hasina; Capital: Dhaka; Currency: Taka.
President of World Bank: David Malpass.
Banking News
5. RBI enhances withdrawal limit for PMC' depositors to Rs 1 Lakh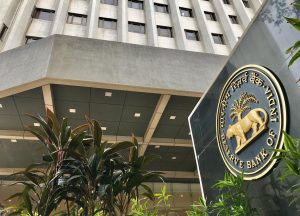 The Reserve Bank of India has enhanced the withdrawal limit for depositors of Punjab and Maharashtra Cooperative Bank Limited, Mumbai to Rs 1 Lakh per depositor. The withdrawal limit was earlier set at Rs 50,000. According to RBI, with the enhancement of the withdrawal limit, more than 84% of the depositors of the bank will be able to withdraw their entire account balance.
Important takeaways for all competitive exams:
RBI 25th Governor: Shaktikanta Das; Headquarters: Mumbai; Founded: 1 April 1935, Kolkata.
Summits & Conferences
6. India attends 32nd virtual EAG plenary meet
The virtual 32nd special Eurasian Group on Combating Money Laundering and Financing of Terrorism (EAG) plenary meeting was attended by the Indian officials including the representatives from enforcement agencies. The meeting was held under the aegis of the Financial Action Task Force (FATF). EAG is a nine member regional body. The nine member countries of EAG are: India, Russia, China, Kazakhstan, Turkmenistan, Uzbekistan, Belarus, Kyrgyzstan and Tajikistan.
Obituaries
7. Padma Shri awardee Vidyaben Shah passes away
Padma Shri awardee and a social worker Vidyaben Shah passed away recently. She was a pioneer in the field of child welfare as she created the the first Bal Bhavan in Rajkot in the 1940s. She was awarded with the National Award for outstanding services in the field of child welfare, followed by Padma Shri award in 1992. She also became the first non-official to head the New Delhi Municipal Council in the 1970s.
8. Former cricketer Rajinder Goel passes away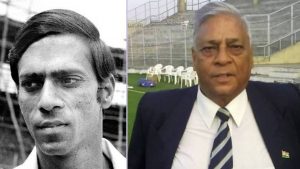 Former Left-arm spinner Rajinder Goel passed away. Goel played 157 first-class matches, most of them for Haryana, and finished with 750 wickets. Rajinder Goel holds the record for most wickets taken in Ranji Trophy history as he scalped 637 wickets which is 107 more than S Venkataraghavan who is second on the list. He made his debut within the 1957-58 season and went on to play domestic cricket until the age of 44.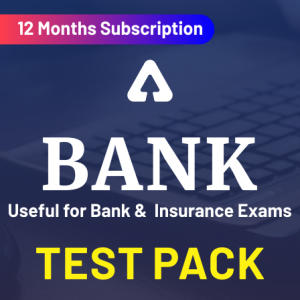 Watch Video Current Affairs show of 22nd June 2020
Visit Achieversadda.com and participate in discussions with other aspirants and achievers. Get answers to your queries and connect with others on Achieversadda.com
All the Best BA'ians for RBI Assistant Mains!