Daily GK updates are incorporated with the important news that made the current affairs headlines for banking or other competitive exams. Daily GK Update is the complete bag of the important news that is held all day long. One should have complete knowledge about banking terms, current affairs news, etc. So, here is the GK update for 22nd  June 2022 to help you prepare the Current affairs part. After reading this section, you can successfully attempt Current Affairs Quiz.
Here is the Daily GK Update of the 22nd June 2022 covering the following news headlines: Mithali Raj, Ashtang Yoga, Under-17 Asian Championship, Shanan Dhaka, Swiss banks, Ruchira Kamboj, Tamil Nadu.
Top 15 Daily GK Updates: National & International News 
Here is providing below the top 15 important Daily General Knowledge 2022 updates with national & international news.
National News
1. India's first 'Balika Panchayat' constituted in five villages of Gujarat 
The country's first-ever, 'Balika Panchayat', has started in five villages of Gujarat's Kutch district. The initiative aims to promote the social and political development of the girls and ensure their active participation in politics.
The Panchayat has started in Kunaria, Maska, Motagua, and Vadsar villages of the Kutch district.
This initiative has been taken by the Women and Child Development Welfare Department of the Gujarat Government under the 'Beti Bachao Beti Padhao' campaign.
The Ministry of Women and Child Development is also planning to begin the girl panchayat across the country.
2. 'Single-Use Plastic' use to banned by Union Govt. from 1st July, 2022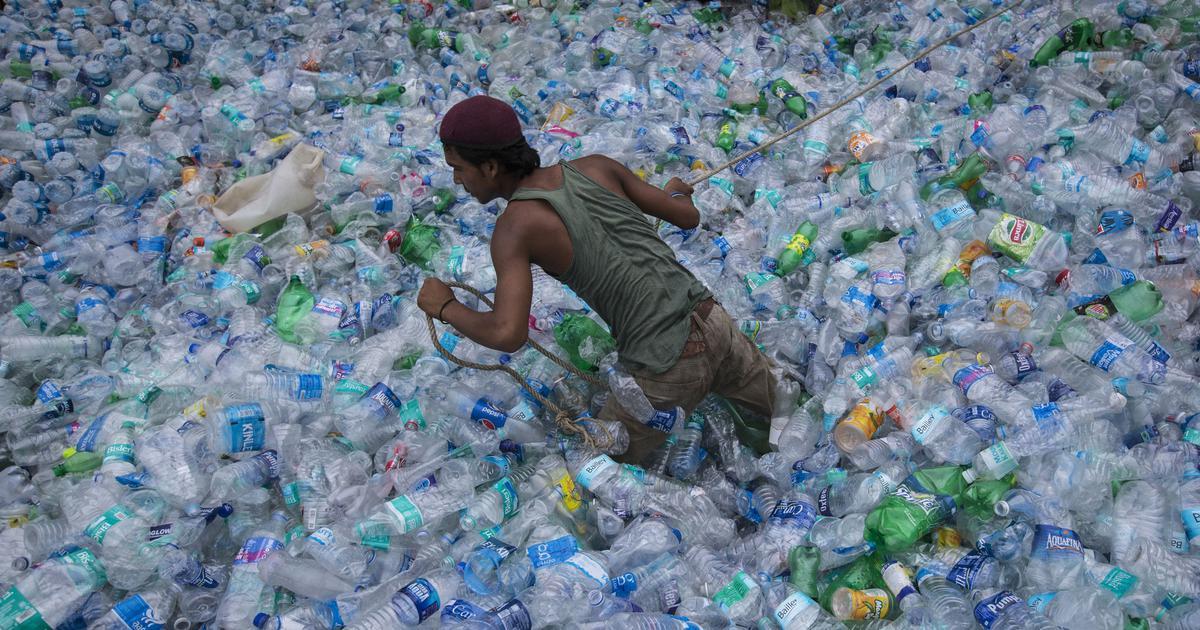 'Single-Use Plastic' use to be outflow from July 1st, 2022 by the Union government. Single-use plastics, particularly those made of polystyrene and expanded polystyrene, will be illegal to produce, import, stock, distribute, sell, and use starting on July 1, 2022, nationwide.
A national task group has also been established by the Environment Ministry to make coordinated efforts in this area.
Earbuds, plastic balloon sticks, flags, candy sticks, ice-cream sticks, polystyrene (thermocol), plates, cups, glasses, forks, spoons, knives, straws, trays, wrapping or packaging films around sweets boxes, invitation cards, cigarette packets, plastic or PVC banners less than 100 micron, and banners made of less than 100 micron thick are among the 19 items identified as SUP.
International News
3. Sri Lanka revises Minimum Age for Migrant Domestic Workers 
In Sri Lanka, the government has amended the minimum age limit for women leaving for foreign employment as domestic aides to 21 years of age. The decision was announced at the weekly Cabinet meeting.
However, the minimum age limit for Saudi Arab has been set at 25 years, and 23 years for the other countries in the Middle East. The minimum age limit announced as 21 for the rest of the Middle East countries other than Saudi Arabia.
Important takeaways for all competitive exams:
Sri Lanka Capitals: 

Colombo, Sri Jayawardenepura Kotte;

Sri Lanka President: 

Gotabaya Rajapaksa;

Sri Lanka Currency: 

Sri Lankan rupee;

Sri Lanka Prime minister: 

Ranil Wickremesinghe.
4. Mongolia's Khuvsgul lake added to UNESCO World Network of Biosphere Reserves 
Khuvsul Lake National Park of Mangolia has been added to the World Network of Biosphere Reserve of UNESCO.
The decision was made during the 34th session of the International Co-ordinating Council of the Man and the Biosphere Programme taking place in Paris, France.
Khuvsgul Lake is located in the northern Mongolian province of Khuvsgul near the Russian border, holding nearly 70 per cent of Mongolia's fresh water, or 0.4 per cent of the world's total.
The lake is 1,645 meters above sea level, 136 km long and 262 meters deep.
5. White House: The US prioritises its bilateral relations with India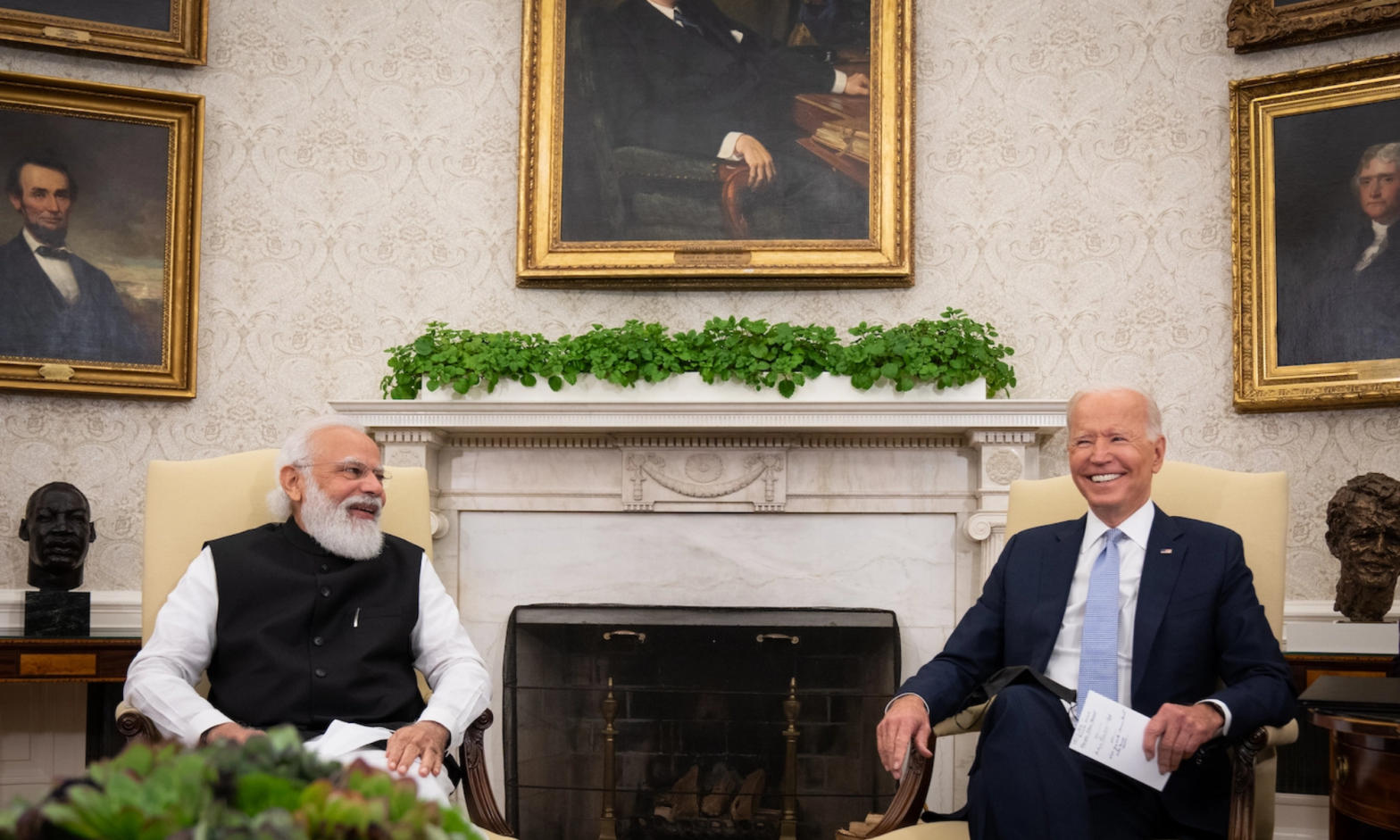 The US prioritises its bilateral relationship with New Delhi and views India as a "very crucial" strategic ally in the strategically significant Indo-Pacific region, according to the White House, which also noted that each country must make its own choices about Russia.
Because Russia began a "special military operation" in the neighbouring Ukraine, the US-led Western nations have imposed punishing sanctions on it.
India is a "very important strategic partner in the Indo-Pacific region."
Industry data show that as refiners buy Russian crude available at a significant discount as a result of the conflict in Ukraine, Russia has surpassed Saudi Arabia to become India's second-largest oil supplier after Iraq.
About 25 million barrels of Russian oil, or more than 16 percent of their total oil imports, were purchased by Indian refiners in May.
India reiterated earlier this month that its needs for energy security serve as the basis for its purchases of crude oil from Russia.
States News
6. Assam becomes 36th State/UT to implement One Nation One Ration Card 
Assam has become the 36th State to implement the One Nation One Ration Card (ONORC) scheme. With this, the ONORC plan is successfully implemented in all 36 states, and Union Territories, making food security portable throughout the country.
This is a one-of-its-kind citizen-centric initiative in the country, which is swiftly implemented in a short span of time covering about 80 Crore beneficiaries, after being initiated in August 2019, the Ministry of Consumer Affairs, Food and Public Distribution said in a statement today.
Important takeaways for all competitive exams:
Assam Capital: Dispur;
Assam Chief Minister: Himanta Biswa Sarma;
Assam Governor: Jagadish Mukhi.
7. Union Minister Bishweswar Tudu inaugurates 20th Folk Fair in Odisha's Puri 
Minister of State for Tribal Affairs and Jal Shakti, Bishweswar Tudu inaugurated the 20th Folk Fair (National tribal/folk song & dance festival) and 13th Krishi Fair 2022 at Saradhabali in Puri, Odisha.
The two fairs which aimed at preserving tribal culture and promoting innovation in agriculture respectively will continue for five days and conclude on 24th June.
The objective of the 20th Folk Fair 2022 is to emphasize the importance of tribal culture and establish its originality and uniqueness. Through the fair, attempts are being made to help the groups and individuals from the tribal communities to showcase their talents in the preserve their culture.
Important takeaways for all competitive exams:
Odisha Capital: Bhubaneswar;
Odisha Governor: Ganeshi Lal;
Odisha Chief Minister: Naveen Patnaik.
8. Tamil Nadu became the largest state in outstanding microfinance loan 
Tamil Nadu replaced Bihar and West Bengal to become the largest state in terms of outstanding portfolio of microfinance loans.
According to MFIN Micrometer Q4 FY21-22, a quarterly report published by Microfinance Institutions Network (MFIN), the gross loan portfolio (GLP) of Tamil Nadu as of March 31, 2022 stood at ₹36,806 crore. It was followed by Bihar (₹35,941 crore) and West Bengal (₹34,016 crore).
At the end of Q3FY22, West Bengal topped the chart with the highest outstanding portfolio of loans at ₹32,880 crore, followed by Tamil Nadu (₹32,359 crore).
Important takeaways for all competitive exams: 
Tamil Nadu Capital: Chennai;
Tamil Nadu Chief Minister: MK Stalin;
Tamil Nadu Governor: RN Ravi.
Appointments News
9. Ruchira Kamboj named as next Permanent Representative of India to the UN 
Senior Diplomat Ruchira Kamboj, currently Indian ambassador to Bhutan, has been appointed as the next Permanent Representative of India to the United Nations at New York.
She will succeed TS Tirumurti as the Indian ambassador to the United Nation. Ministry of External Affairs said, Ruchira Kamboj is expected to take up the assignment shortly.
Agreements News
10. PhonePe and Kotak General Insurance come Together to Provide Motor Insurance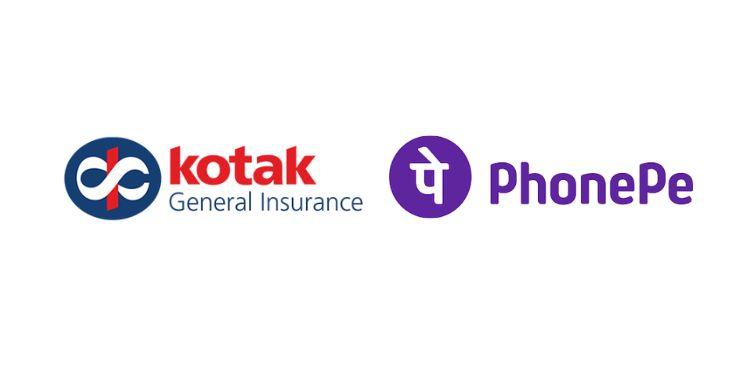 Kotak Mahindra General Insurance Company Limited (Kotak General Insurance) announced that it has partnered with PhonePe Insurance Broking Services Pvt. Ltd (PhonePe), a digital payments platform, to offer motor insurance to PhonePe's 380 million users, placing a significant bet on the digital distribution and direct-to-customer space.
Kotak General Insurance will provide its clients quick and easy vehicle and two-wheeler insurance policies via PhonePe.
Through this partnership, PhonePe users will be able to quickly and easily purchase automobile and two-wheeler insurance online from the convenience of their smartphones.
The relationship with PhonePe will enable to connect and engage with customers who are digital natives and seeking convenience.
Kotak General Insurance, made it a mission to serve customers with straightforward and simple-to-understand solutions.
Economy News
11. Indian's funds in Swiss banks jumps over Rs 30 lakh crore in 2021 
Funds parked by Indian individuals and firms in Swiss banks, including through India-based branches and other financial institutions, jumped to a 14-year-high of 3.83 billion Swiss francs (over Rs 30,500 crore) in 2021, according to annual data from Switzerland's central bank.
The rise in aggregate funds of Indian clients with Swiss banks, from 2.55 billion Swiss francs (Rs 20,700 crore) at the end of 2020, marks the second consecutive year of increase.
India was placed at 44th place, ahead of countries like Poland, South Korea, Sweden, Bahrain, Oman, New Zealand, Norway, Mauritius, Bangladesh, Pakistan, Hungary and Finland.
In BRICS nations, India stood below Russia (15th place) and China (24th), but above South Africa and Brazil.
Important takeaways for all competitive exams: 
Swiss National Bank Chairman of the Governing Board: Thomas J. Jordan;
Swiss National Bank Head Offices: Berne, Zurich;
Swiss National Bank Founded: 1854.
Defence News
12. Shanan Dhaka secured 1st rank to the First Women's NDA Batch
Shanan Dhaka, daughter of Sundana village of Rohtak, has secured the first rank in the examination for admission to the country's first women's NDA batch. Shanan has secured 10th position in Boys' examination and first position in Girls' examination across the country.
Selected for lieutenant, Shanan Dhaka, inspired by grandfather Subedar Chandrabhan Dhaka and father Nayak Subedar Vijay Kumar Dhaka, joined the army and chose to serve the country.
Sports News
13. Indian women's Wrestling team wins Under-17 Asian Championship 
Indian women's Wrestling team has won five medals to claim Under-17 Asian Championship title with a total of eight gold at Bishkek, Kyrgyzstan.
India lifted the title with a total of 235 points from eight golds, one silver and one bronze. Japan had to be content with the runners-up trophy with 143 points and Mongolia finished third with 138 points.
Ranks and Reports News
14. India comes third in Renewable Energy Installations in 2021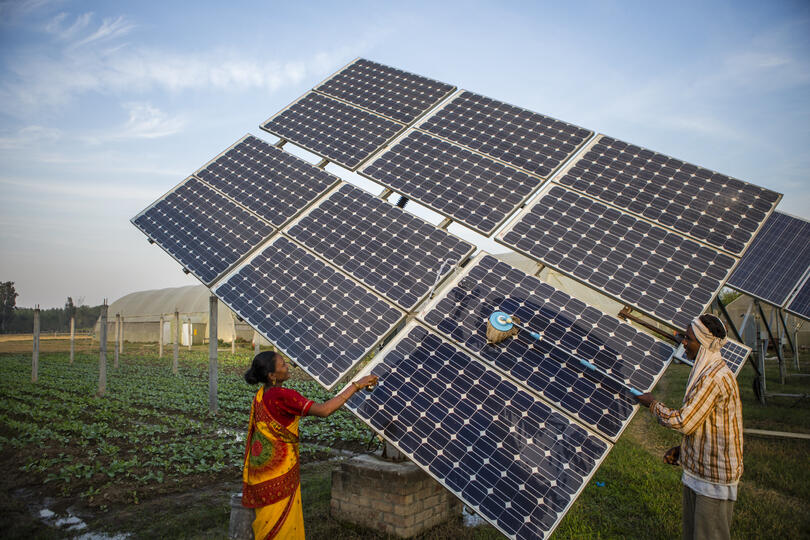 India ranked third globally for total renewable power capacity additions in 2021 with 15.4 GW, behind only China (136 GW) and the US (43 GW). According to a report, despite the Covid-19 pandemic's promise of a global green recovery, this historic opportunity has been lost.
The world is unlikely to be able to achieve important climate goals this decade, according to REN21's Renewables 2022 Global Status Report (GSR 2022). This is because the global clean energy transition is not taking place.
To read the complete article: Click Here
Books and Authors News
15. Haryana CM releases a book 'Ashtang Yoga' by Dr Sonu Phogat 
Haryana Chief Minister Manohar Lal khattar on the eve of 8th International Yoga Day released a book titled Ashtang Yoga authored by Dr Sonu Phogat. Manohar Lal khattar  said that every person should have a resolution for Yoga and he has to connect himself with the resolution.
He said that the Mantra of Yog to Sehyog will show us a new way to the future. Appreciating the efforts of writer Dr Sonu Phogat, it is a matter of  pride that the book on Yoga was released on the eve of International Yoga Day. He said that it will benefit the people.
16. 'Shabash Mithu': A biopic on former Indian women's cricket team captain Mithali Raj 
Filmmaker Srijit Mukherji has dropped the trailer of "Shabaash Mithu", a Taapsee Pannu-starrer biopic on former India women's cricket team captain Mithali Raj. The film is set to hit theatres on July 15.
The film has been written by Priyan Aven who makes her debut as a screenplay writer with Shabaash Mithu. Amit Trivedi has provided music for the film with lyrics by Swanand Kirkire, Kausar Munir and Raghav M. Kumar, and sound designed by Academy Award winner Rasool Pookutty.
17. Huge Stingray breaks the record for the Biggest Freshwater Fish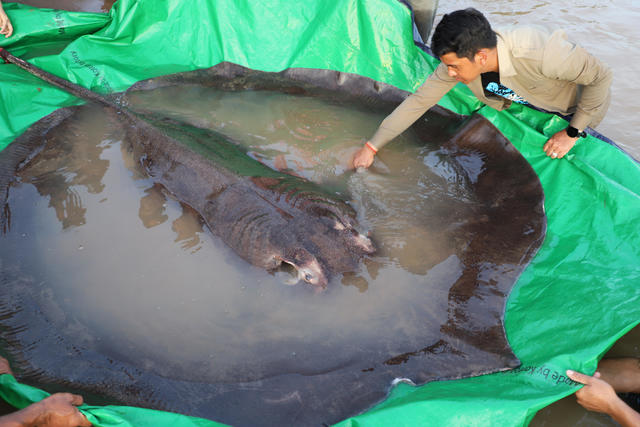 The enormous stingray Moul Thun had snagged on the end of his line was larger than any fish he had ever seen, the hunter was aware. The 42-year-old fisherman from Kaoh Preah, an isolated island in the Mekong River, in northern Cambodia, didn't realise was that the ray would eventually be designated the largest documented freshwater fish in the world.
Fishermen in Cambodia initially informed Dr. Hogan and his colleagues at the Wonders of the Mekong Project, which is funded by the U.S. Agency for International Development and seeks to preserve the aquatic variety of the Southeast Asian river, that they had caught a stingray that was the largest ever seen.
The finding was made less than a month after a 400-pound huge stingray was also captured and released close by. This year has also seen the capture of two other huge rays.
22nd  June | Current Affairs 2022 | Current Affairs Today | Current Affairs by Ashish Gautam
Click Here to Register for Bank Exams 2021 Preparation Material
Visit Achieversadda.com and participate in discussions with other aspirants and achievers. Get answers to your queries and connect with others on Achieversadda.com

All the Best BA'ians for the Bank exam!