Here is the daily GK update of 22nd September 2020 covering the following news headlines: Bihar, HDFC Bank, IDFC Mutual Fund, Volvo Car, HCL, Italian Open.
Daily GK updates are incorporated with the important news that made the current affairs headlines for banking or other competitive exams. Daily GK Update is the complete bag of the important news that held all day long. One should have complete knowledge about the banking terms, current affairs news, etc. So, here is the GK update of 22nd September 2020 to help you prepare the Current affairs part. After reading this section, you can successfully attempt Current Affairs Quiz.

State News
1. PM Modi launches "Ghar Tak Fibre" scheme in Bihar
Prime Minister Narendra Modi launched nine highway projects and Optical Fibre Internet Services in Bihar.
The optical fibre services are being provided under the scheme "Ghar Tak Fibre". These services are to be executed along with combined efforts of Common Service Centre.
The project is to be implemented Ministry of Electronics and Information Technology

under the scheme "Ghar Tak Fibre". The project will connect

45,945 villages

in the state and will thus enable the Digital revolution to reach the farthest corner of Bihar.

The scheme aims to provide optical fibre enabled internet connections to every home in the country, concentrating on the village and rural areas.
During his 74th independence-day address, PM Modi had said that over 1.5 lakh village panchayats have received optical fibre connections after 2014 under the scheme.
The CSC Wi-Fi Choupal is an initiative to provide high-speed internet connectivity to rural India. It ensures digital connectivity using Bharat Net.
Important takeaways for all competitive exams:
Chief Minister of Bihar: Nitish Kumar; Governor: Phagu Chauhan.
Minister of State in the Ministry of Electronics and Information Technology:  Dhotre Sanjay Shamrao.
Banking & Business News
2. HDFC Bank launches video Know Your Customer facility
HDFC Bank has launched video KYC (Know Your Customer) facility for its customers.
The consent-based Video KYC facility is an alternate method of establishing the prospective customer's identity, during the account opening process in a safe and secure environment.
As per the Reserve Bank of India (RBI) directions, successful completion of Video KYC is equivalent to full KYC and the customers is eligible for all financial / banking products.
HDFC Bank

video KYC facility will be rolled in a

phased manner

. In the first phase, savings and corporate salary and personal loan customers can avail this facility.

The video KYC process is online, secure, and quick. It is a paperless, contactless, and recorded interaction between a Bank official and the customer.
3. IDFC Mutual Fund launches 'SIP in Fixed Income' campaign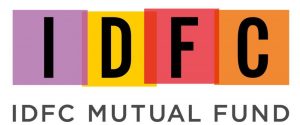 IDFC Mutual Fund has started a new campaign called SIFI or `SIP in Fixed Income'.
The new campaign called SIFI has been launched to make investors more aware about the benefits of investing in fixed income products via Systematic Investment Plans.
SIFI can help in generating better risk-adjusted returns

, and the debt fund SIP can help cushion the impact of higher volatility in equity markets, thereby balancing the allocation.

IDFC Mutual Fund's SIFI initiative aims to inform investors how a combination of equity and debt SIPs can help them navigate troubled times.
Important takeaways for all competitive exams:
Chief Executive Officer of IDFC AMC: Vishal Kapoor.
Agreements & MoUs
4. Volvo Car India launches "Volvo Car Financial Services"
Volvo Car India has partnered with HDFC Bank to launch Volvo Car Financial Services to enable buyers get easy finance for its vehicles.
The service facilitates finance of up to 100% of ex-showroom price of the car and offers convenient repayment options, with no foreclosure charges under specific conditions.
It is a faster, flexible and cost-optimised solution to finance a Volvo car.
Other features of the Volvo Car financial service include loans for up to 7 years

and option to

finance insurance, extended warranty, service package

and accessories.

It allows a faster loan approval and a uniform processing fee, giving a hassle-free finance experience to buyers.
5. HCL & Google Cloud expands partnership for HCL's Actian portfolio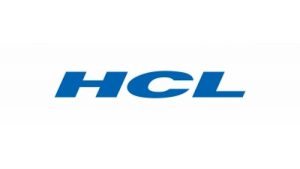 HCL Technologies and Google Cloud has announced the expansion of their strategic partnership to bring HCL's Actian portfolio, starting with Actian Avalanche, to Google Cloud.
Actian Avalanche is a high-performance hybrid cloud data warehouse designed to power an enterprise's most demanding operational analytics workloads.
Actian Avalanche enables a seamless path to migrate legacy data warehouses, including IBM Netezza and Oracle Exadata, to Google Cloud, through a hybrid-cloud offering leveraging Google Cloud's Anthos application platform.
HCL's Actian Avalanche hybrid cloud data warehouse

has been deployed by Fortune 500 customers to deliver powerful insights to manage business complexities for a variety of use cases, including fraud detection, real-time offers and market basket analysis.

Bringing Actian Avalanche to Google Cloud enables enterprise customers to leverage the platform's scalable, high-performance infrastructure and global network.
Awards & Recognitions
6. PM Modi awarded Ig Nobel Prize 2020 for medical Education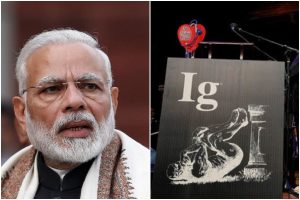 Prime Minister of India, Narendra Modi has been awarded the Ig Nobel Prize 2020 for Medical Education.
He has been awarded the prestigious award for "using the COVID-19 pandemic to teach the world that politicians can have a more immediate effect on life and death than scientists and doctors can".
PM Modi is the second Indian Prime Minister to be honoured with the Ig Nobel Prize. Prior to this, Atal Bihari Vajpayee

was awarded in

1998.

He jointly won the Ig Nobel Peace Prize with Prime Minister

Nawaz Sharif

of Pakistan for aggressively peaceful explosions of atomic bombs.

PM Modi shares the award with Jair Bolsonaro of Brazil, Boris Johnson of the United Kingdom, Andrés Manuel López Obrador of Mexico, Alexander Lukashenko of Belarus, Donald Trump of the USA, Recep Tayyip Erdogan of Turkey, Vladimir Putin of Russia, and Gurbanguly Berdimuhamedow of Turkmenistan.
Sports News
7. Novak Djokovic wins 2020 Italian Open title
Novak Djokovic has defeated Argentine Diego Schwartzman, 7-6, 5-3, to win 2020 Men's Single Italian Open title and his fifth overall Rome title.
In Women's single, Simona Halep defeated champion Karolina Pliskova, 6-0, 2-1, to win her first Italian Open title.
Winners List:
| Category | Name of the Sportsperson |
| --- | --- |
| Men's Single | Novak Djokovic |
| Women's Single | Simona Halep |
| Men's Double | Marcel Granollers and Horacio Zeballos |
| Women's Double | Hsieh Su-wei and Barbora Strýcová |
Important Days
8. International Red Panda Day 2020
The International Red Panda Day (IRPD) is celebrated on third Saturday of September every year to raise public awareness and support for red panda conservation issues.
In 2020, the IRPD is being observed on 19 September 2020. The day was launched by the Red Panda Network in 2010. The first international red Panda day was celebrated on 18th September 2010.
There are two distinct species of red pandas Ailurus fulgens

is commonly known as

Himalayan Red Panda

and

Ailurus fulgens styani

commonly known as

Chinese Red Panda

, these are mostly found in the Eastern Himalayan region and southwestern China.

Genetically the red pandas belong to the order of Carnivora, but mostly eat bamboo shoots, mushrooms etc and also eat birds, eggs, and insects.

The average lifespan of these red pandas is

23 years

and the female pandas stop breeding after the age of

12.
Important takeaways for all competitive exams:
Red Panda Network Founder: Brian Williams.
Headquarters: Eugene, Oregon.
Obituaries News
9. Assam Musician Bibhuranjan Choudhury passes away
Renowned Assam music composer, Bibhuranjan Choudhury passed away.
His first film as music director was "Sutrapat" in 1987 and the last one was "Aei Maatite" in 2017.
He had composed music for numerous TV serials, stage plays and radio productions in a career spanning over several decades.
Choudhury, who composed the music of Guwahati Doordarshan"s first serial "Jibonor Batot", retired as the superintendent of the Assam State Film (Finance and Development) Corporation.
10. Former Canadian PM John Turner passes away
The former Prime Minister of Canada, John Turner passed away. He served as the Prime Minister for just 79 days in 1984, the 2nd shortest term in the office recorded in the history of Canada.
He was born on 7th June 1929 at Richmond, England.
He served in the cabinet of Prime Minister Pierre Trudeau as the justice minister from 1968 to 1972

during which he created the federal court, defended against the criminalisation of homosexuality and abortion in the 1960s among other reforms.

He was named the companion of the

Order of Canada in 1994.
11. Nepal's Legendary Mountaineer Ang Rita Sherpa passes away
Nepal-based Ang Rita Sherpa, the first man to climb Mount Everest 10 times, passed away.
He made all the ascents to the world's tallest mountain between 1983 and 1996 and that too without bottled oxygen.
He was therefore also known as the "snow leopard" for his climbing skills.
The mountaineering legend was awarded a prestigious Guinness World Record certificate

for making the most number of successful ascents on the

8,848-meter Mt Everest

without using supplemental oxygen.

The Guinness World Record has also recognised him as the first man to climb Everest in winter without supplementary oxygen in

December 1987.
Miscellaneous News
12. India launches first ever direct cargo ferry with Maldives
India and the Maldives have launched the first-ever direct Cargo Ferry Service on 21 September 2020 to boost trade between the two countries.
The cargo ferry service will connect the Indian ports of Tuticorin and Cochin ports with Kulhudhuhfushi and Male ports in the Maldives.
This initiative will help to cut costs and reduce the time taken to transport goods between the two countries.
The Cargo Ferry Vessel MCP Linz operated by the Shipping Corporation of India (SCI)

will be used to connect the Indian and Maldivian ports.
Important takeaways for all competitive exams:
Shipping Corporation of India (SCI) MD & Chairman: Mrs H.K.Joshi.

Shipping Corporation of India (SCI) Headquarters: 

Mumbai, Maharashtra.

Shipping Corporation of India Founded: 1950.
13. Logo and song for "Destination North East-2020″ festival unveiled
The Union Minister, Dr Jitendra Singh has unveiled the Logo and song for festival "Destination North East-2020" (The Emerging Delightful Destinations) through a video conference.
The four-day event is to be formally inaugurated by Home Minister Amit Shah on September 27, 2020.
The festival helps to familiarize people of other parts of the country with the rich unexplored potential of North East.
It also promotes the tourism potential of the North East. The festival will give a boost to handicrafts, handloom, organic products and cultural troupes of North East.
The main objective of the programme is to make the unexplored potentials of the North East Region available to the young entrepreneurs all over the country. The festival was launched in a couple of years in 2018 (in Chandigarh) and in 2019 (in India Gate, New Delhi).
14. J&K launched National Generic Document Registration System
Lieutenant Governor of Jammu and Kashmir, Manoj Sinha launched the National Generic Document Registration System for the union territory.
The system was developed by the National Informatics Centre (NIC) to address the diversity and variations that prevails across the states on account of formats, languages, processes and formulae.
The software enables "anywhere access" to information and data to both the Enforcement Agencies and to the common man.
The system has so far been adopted in three states namely Punjab, Rajasthan and Maharashtra.

Six more states and union territories such as

Andaman and Nicobar Islands, Goa, Bihar, Manipur, Jharkhand and Mizoram

are moving towards the system.

The national generic document registration system was developed under

Digital India Land Records Modernization Programme.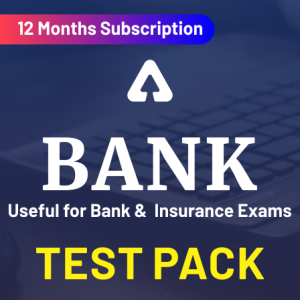 22 September Current Affairs 2020 | Current Affairs Today | Daily Current Affairs 2020
Visit Achieversadda.com and participate in discussions with other aspirants and achievers. Get answers to your queries and connect with others on Achieversadda.com

All the Best BA'ians for RBI Assistant Mains!