Here is the daily GK update of 23rd & 24th August 2020 covering the following news headlines: TAAI, Aarogya Setu, Ashwani Bhatia, Axis Bank, Harit Path, Mumbai.
Daily GK updates are incorporated with the important news that made the current affairs headlines for banking or other competitive exams. Daily GK Update is the complete bag of the important news that held all day long. One should have complete knowledge about the banking terms, current affairs news, etc. So, here is the GK update of 23rd & 24th August 2020 to help you prepare the Current affairs part. After reading this section, you can successfully attempt Current Affairs Quiz.

National News
1. Arjun Munda e-inaugurates "Tribes India Showroom" in Mumbai
"Tribes India Showroom" has been e-inaugurated by the Union Minister for Tribal Affairs, Arjun Munda.
The showroom has been inaugurated in Indian Globe Chambers of LIC Western Zonal Office, Fort, Mumbai.
"Tribes India Showroom" is an initiative of TRIFED, Ministry of Tribal Affairs to promote the livelihood of the tribal people marketing.
"Tribes India on Wheels"

is also launched by

TRIFED

to

boost the sales

and enhance tribal income in these challenging times. It is a mobile van stacked fully with Van Dhan natural produce, immunity boosters including other tribal products and aims to deliver these products directly to the customer's doorstep in 150 cities across the nation.

The van brings various kinds of immunity boosting products like

wild honey, organic haldi, amla, ginger, black pepper

etc.
2.  Launch of Online system of "Registration and Renewal" for Jewellers
An online system of Registration and Renewal of Jewellers has been virtually launched by the Union Minister for Consumer Affairs, Food & Public Distribution, Ram Vilas Paswan.
The minister also launched the online system of recognition and renewal of the Assaying and Hallmarking Centres. These systems are expected to bring about ease of doing business for the jewellers as well as the entrepreneurs.
Those jewellers and the entrepreneurs who have established Assaying and Hallmarking Centres or wish to do so, can access

these newly launched

online systems

through

Bureau of Indian Standards

web portal.

Hallmarking

of precious metals will become

mandatory

from

1st June 2021.

Those jewellers who are seeking to obtain a license can apply online and submit required necessary documents including fees through this online portal. These portals will ensure the availability of the gold jewellery of proven quality as well as purity to the consumers.
3. India's longest river ropeway inaugurated in Assam
The longest river ropeway of India has been inaugurated in Assam.
The ropeway is 1.8 Km long and connects Guwahati and North Guwahati over Brahmaputra river.
The ropeway will be operated from Kachari Ghat in Guwahati to Dol Govinda temple in North Guwahati.
The new ropeway service empowered with state-of-the-art technology will decrease the travel time between Guwahati and North Guwahati.
It is also expected to strengthen the tourism sector as it will enable people to see the landscapes of Guwahati city, mighty Brahmaputra including the Umananda Temple on Peacock island.
Important takeaways for all competitive exams: 
Chief Minister of Assam: Sarbananda Sonowal; Governor: Jagdish Mukhi.
4. Nitin Gadkari launches "Harit Path" app to monitor plantation
Union Minister for road transport and highways, Nitin Gadkari has launched a mobile app named 'Harit Path' to monitor plantation along national highways.
Under this initiative, the NHAI planted over 25 lakh plants in 25 days along the stretches of the national highways between July 21 and August 15, 2020.
The GPS-based app has been developed by National Highways Authority of India (NHAI), a Public Sector Undertaking (PSU) under the Ministry of Road and Transport.
The app helps to monitor location, growth, species details, maintenance activities, targets and achievements of each of its field units for each and every plant under all plantation projects.
Banking & Business News
5. Axis Bank launches hiring initiative named 'Gig-a-Opportunities'
Axis Bank has launched a new initiative named 'Gig-a-Opportunities'.
The initiative aims to attract skilled talent that can work with the bank remotely, from anywhere in the country.
This hiring model comprises two working patterns.
One is the full-time permanent job and the second is based on the duration of a project and is temporary in nature. Axis Bank aims to employ 800-1000 people

over the next under this initiative.
Important takeaways for all competitive exams:
MD and CEO of Axis Bank: Amitabh Chaudhry.
Axis Bank Headquarters:

Mumbai, Maharashtra.

Axis Bank Founded:

1993, Ahmedabad.
6. ICICI Lombard, Bharti AXA to merge general insurance businesses
ICICI Lombard General Insurance Company and Bharti AXA General Insurance Company have announced the merger of their businesses.
The merger would result in an entity with a combined annual premium of Rs 16,447 crore and a market share of nearly 8.7%. The merger will happen through a scheme of arrangement.
The board of directors of ICICI Lombard General Insurance Company and Bharti AXA General Insurance Company at their respective meetings approved entering into definitive agreements for demerger of Bharti AXA's non-life insurance business into ICICI Lombard through a Scheme of Arrangement.
The shareholders of Bharti AXA will receive 2 shares of ICICI Lombard for every 115 shares of Bharti AXA, held by them as on the date on which the scheme is approved by the board.
Post the merger, no special rights will be given to Bharti Enterprises or AXA and they will be categorised as public shareholders in the combined entity after the deal. Both Bharti Enterprises and AXA will exit the non-life business after the merger.
Important takeaways for all competitive exams:
Bharti AXA General Insurance Headquarters: Mumbai, Maharashtra.
Bharti AXA General Insurance MD and CEO: Sanjeev Srinivasan.
ICICI Lombard General Insurance Headquarter: Mumbai, Maharashtra.
ICICI Lombard General Insurance MD & CEO: Bhargav Dasgupta.
Appointments
7. Ashwani Bhatia becomes new Managing Director of SBI
Government of India has appointed Ashwani Bhatia as the managing director (MD) of the State Bank of India (SBI). He has been appointed as the managing director up to the date of his superannuation that is May 31, 2022.
Bhatia is currently working as the managing director and chief executive officer at SBI Mutual Fund.

He will be appointed in place of

PK Gupta

who superannuated on

March 31.
Important takeaways for all competitive exams:
Chairman of State Bank of India: Rajnish Kumar.
Headquarters: Mumbai; Founded: 1 July 1955.
Sports News
8. Jacques Kallis, Zaheer Abbas & Lisa Sthalekar inducted into ICC Hall of Fame
Legendary South African all-rounder Jaques Kallis, Pakistan batting great Zaheer Abbas and Pune-born former Australian captain Lisa Sthalekar were inducted into the International Cricket Council's Hall of Fame in a virtual ceremony.
Kallis represented South Africa in 166 Tests, 328 ODIs and 25 T20s between 1995 and 2014. Kallis is the fourth

South African player to be inducted into the Hall of Fame.

Zaheer Abbas played 78 Tests and 62 ODIs for Pakistan, accumulating 5062 and 2572 runs respectively. He averaged over 40 in both the formats. Abbas is the sixth

Pakistani player to be inducted into the Hall of Fame.

Sthalekar represented Australia in eight Tests, 125 ODIs and 54 T20s. Sthalekar is the 27th from Australia and the ninth

woman player in the list, which includes five from her country.
Important takeaways for all competitive exams:
CEO of ICC: 

Manu Sawhney.

Headquarters of ICC: 

Dubai, United Arab Emirates.

Chairman of ICC: 

Imran Khwaja (Interim).
Important Days
9. International Day for the Remembrance of the Slave Trade and its Abolition
United Nations observes 23 August every year as "International Day for the Remembrance of the Slave Trade and its Abolition".
The Day is observed to inscribe the tragedy of the slave trade in the memory of all peoples.
The day was designated by UNESCO

to memorialize the transatlantic slave trade. It is a day to honour the memory of the men and women who, in Saint-Domingue in

1791,

revolted and paved the way for the end of slavery and dehumanization. 
Important takeaways for all competitive exams:
UNESCO headquarters: Paris, France.
UNESCO Head: Audrey Azoulay.
UNESCO Founded: 16 November 1945.
Books & Authors
10. A book titled 'One Arranged Murder' authored by Chetan Bhagat
A book titled 'One Arranged Murder' authored by Chetan Bhagat will be released globally on September 28, 2020.
The fiction book portrays a murder mystery in the backdrop of an arranged marriage.
The book will be published by Westland Publications Ltd. It is the author's 9th novel and 11th book overall.
11. A book titled "Gastric Cancer" released by Jitendra Singh
Union Minister, Jitendra Singh has released a book on cancer named "Gastric Cancer" edited by Dr Ashok K. Vaid.
The book was launched during a special session organized during the 3-day virtual conference on Oncology.
The book is published by Springer Healthcare Education.
Ashok K. Vaid is a Noted Oncologist and was awarded Padma Shri in 2009 for his outstanding work in the field of medicine.
Miscellaneous News
12. Aarogya Setu introduces 'Open API Service'
An innovative feature 'Open API Service' has been introduced by Aarogya Setu to help the people, businesses and the economy in its efforts to return to normalcy.
The newly launched service will help the organizations to get the health status of their employees as well as any other Aarogya Setu User without violating their data privacy.
Aarogya Setu's Open API Service addresses

the

fear/risk of Covid-19 infections

and enables organizations to

verify the status of Aarogya Setu

and integrate it into its various Work from Home features.

The service would be available to organizations and business entities, who are registered in India with more than 50 employees.

They can utilize the service to query the Aarogya Setu Application in real-time and will receive the health status of their employees or any other Aarogya Setu User, who have given their consent for sharing their health status with the organization.
13. Tourism Ministry partners with TAAI & FICCI's FLO to promote tourism
Ministry of Tourism has signed a formal Memorandum of Understanding (MOU) with the Travel Agents Association of India (TAAI) and FICCI Ladies Organisation (FLO) with primary objective of women empowerment.
The signed MoU will enable FLO & TAAI to focus on personal and hospitality skills, a more flexible work balance and greater options for entrepreneurship with lower capital.
The partnership between the three aims to increase the participation of women

in the tourism sector and enable them to become an

integral part of the tourism workforce of India.

This will be achieved by creating awareness among state tourism departments and state tourism corporations, to highlight the contribution tourism industry can make for sustainable livelihood for women and ensure their economic upliftment.
Important takeaways for all competitive exams:
Union Minister of State for Tourism (I/C): Prahlad Singh Patel.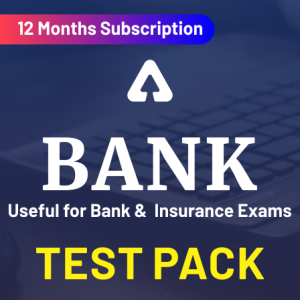 23 & 24 August Current Affairs 2020 | Current Affairs Today | Daily Current Affairs 2020
Visit Achieversadda.com and participate in discussions with other aspirants and achievers. Get answers to your queries and connect with others on Achieversadda.com

All the Best BA'ians for RBI Assistant Mains!