Daily GK updates are incorporated with the important news that made the current affairs headlines for banking or other competitive exams. Daily GK Update is the complete bag of the important news that is held all day long. One should have complete knowledge about banking terms, current affairs news, etc. So, here is the GK update for 24th-25th July 2022 to help you prepare the Current affairs part. After reading this section, you can successfully attempt Current Affairs Quiz. 
Here is the Daily GK Update of the 24th-25th July 2022 covering the following news headlines: World Drowning Prevention Day, Neeraj Chopra, 2022 French Grand Prix, Khelo India Fencing Women's LeagueForex reserves, Vodafone Idea.

Top 10 Daily GK Updates: National & International News 
Here is providing below the top 10 important Daily General Knowledge 2022 updates with national & international news.
National News
1. Center modifies Flag Code of India 2002 to permit tricolour to be displayed constantly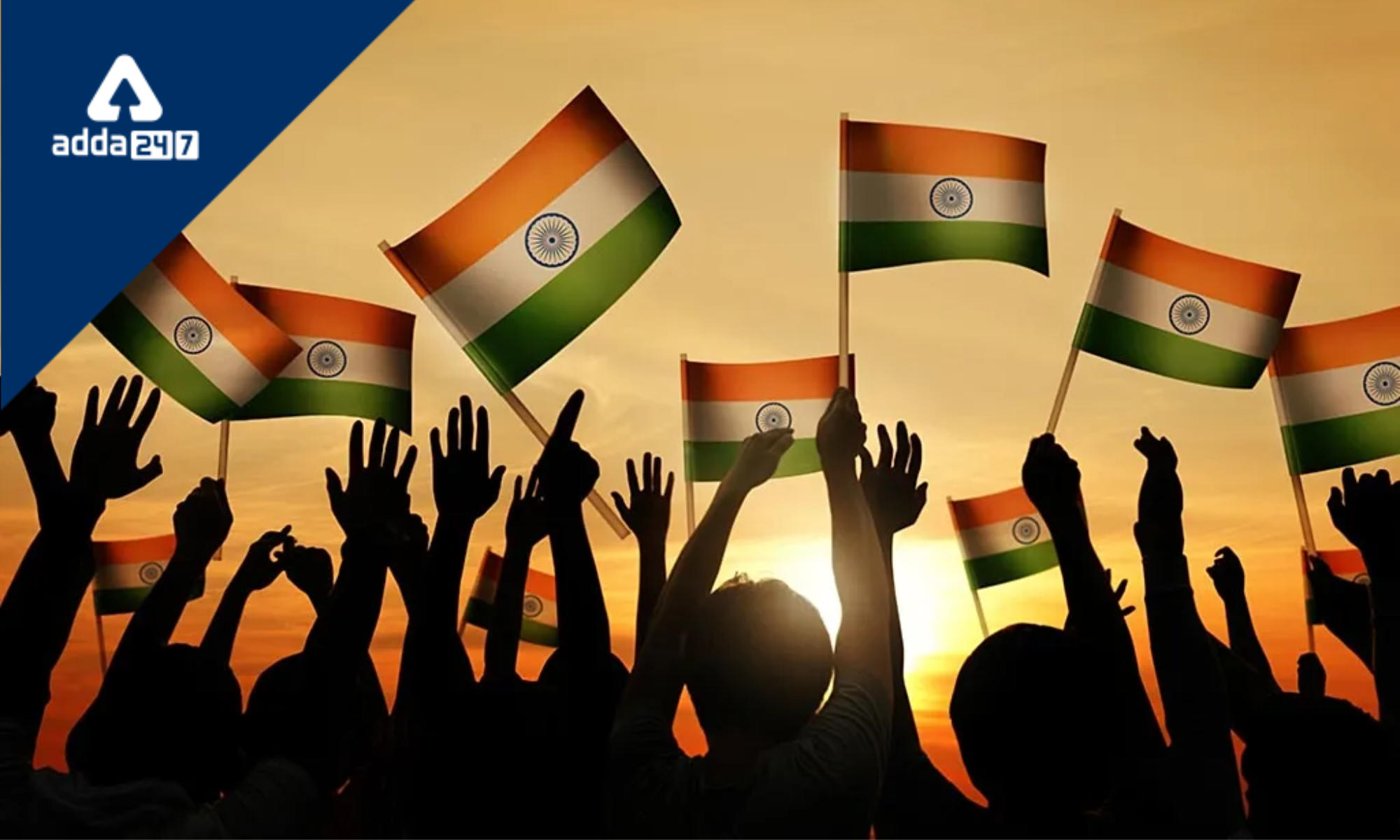 National flag is flown in the open and is raised by a member of the public, it may now fly through the night. The Flag Code of India 2002 was revised by the Ministry of Home Affairs to permit the flying of the national flag even at night as the federal government begins its Har Ghar Tiranga campaign. The flag could previously only be flown between sunrise and dusk.
The ministry stated that clause XI of paragraph 2.2 of the Flag Code has been substituted by the following phrase: "where the flag is displayed in the open or displayed on the house of a member of the public, it may be flown day and night."
Important Takeaways For All Competitive Exams:
Home Secretary: Ajay Bhalla
International News
2. Kamal Haasan honoured by the UAE, obtains a Golden Visa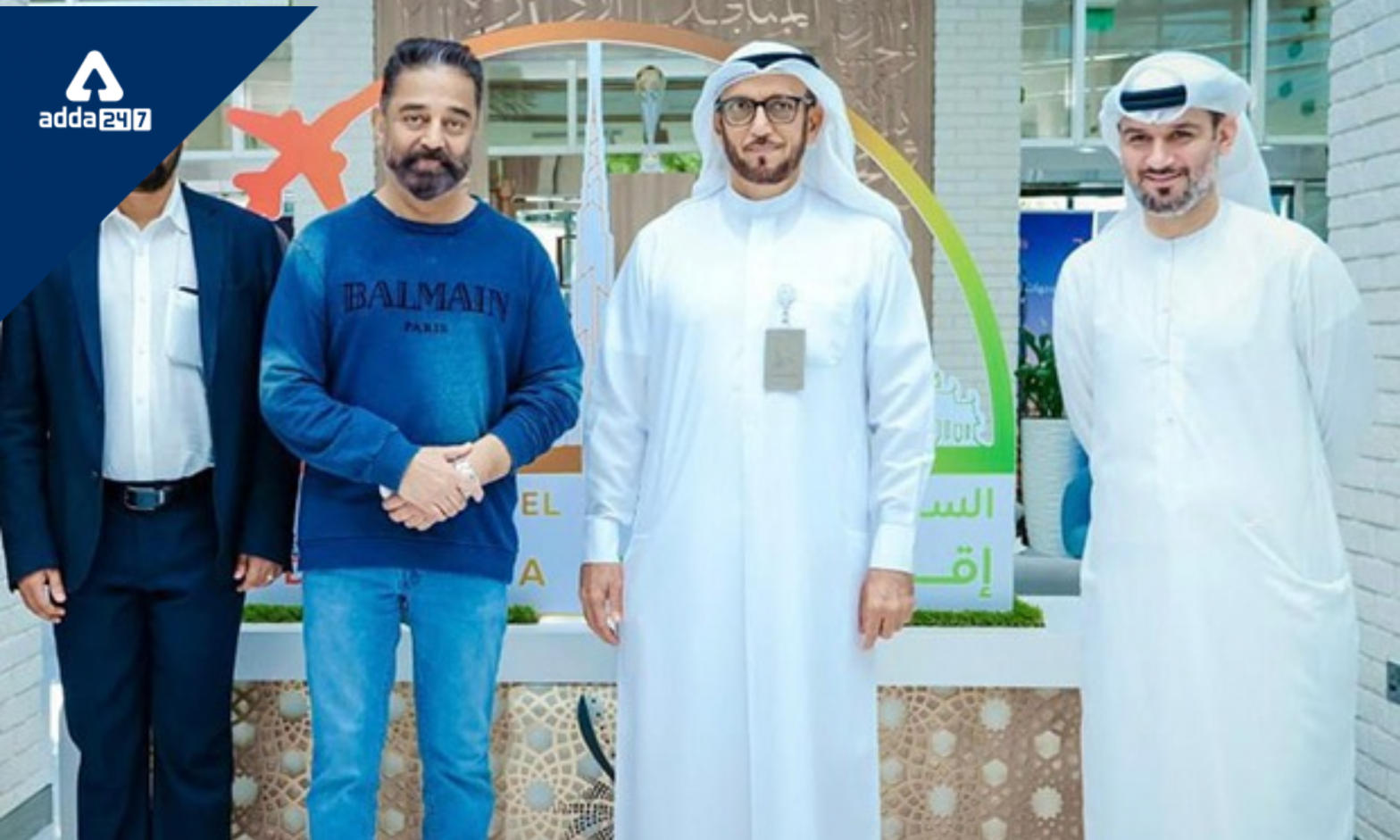 Kamal Haasan, a prominent figure in the Tamil cinema industry, has been given the prestigious Golden Visa by the United Arab Emirates. The Golden Visa has been given to others besides actor Kamal Hasan.
Actors Nasser, Mammootty, Mohanlal, Tovino Thomas, Parthiepan, Amala Paul, and Shah Rukh Khan all have received it before Kamal Hasan.
The UAE Golden Visa is an extended resident visa programme which lasts between five and ten years.
The visa is perpetually extended. It is given to high performers in a variety of industries, as well as to professionals, investors, and those with potential skills.
3. China launches "Wentian," second of its three space station modules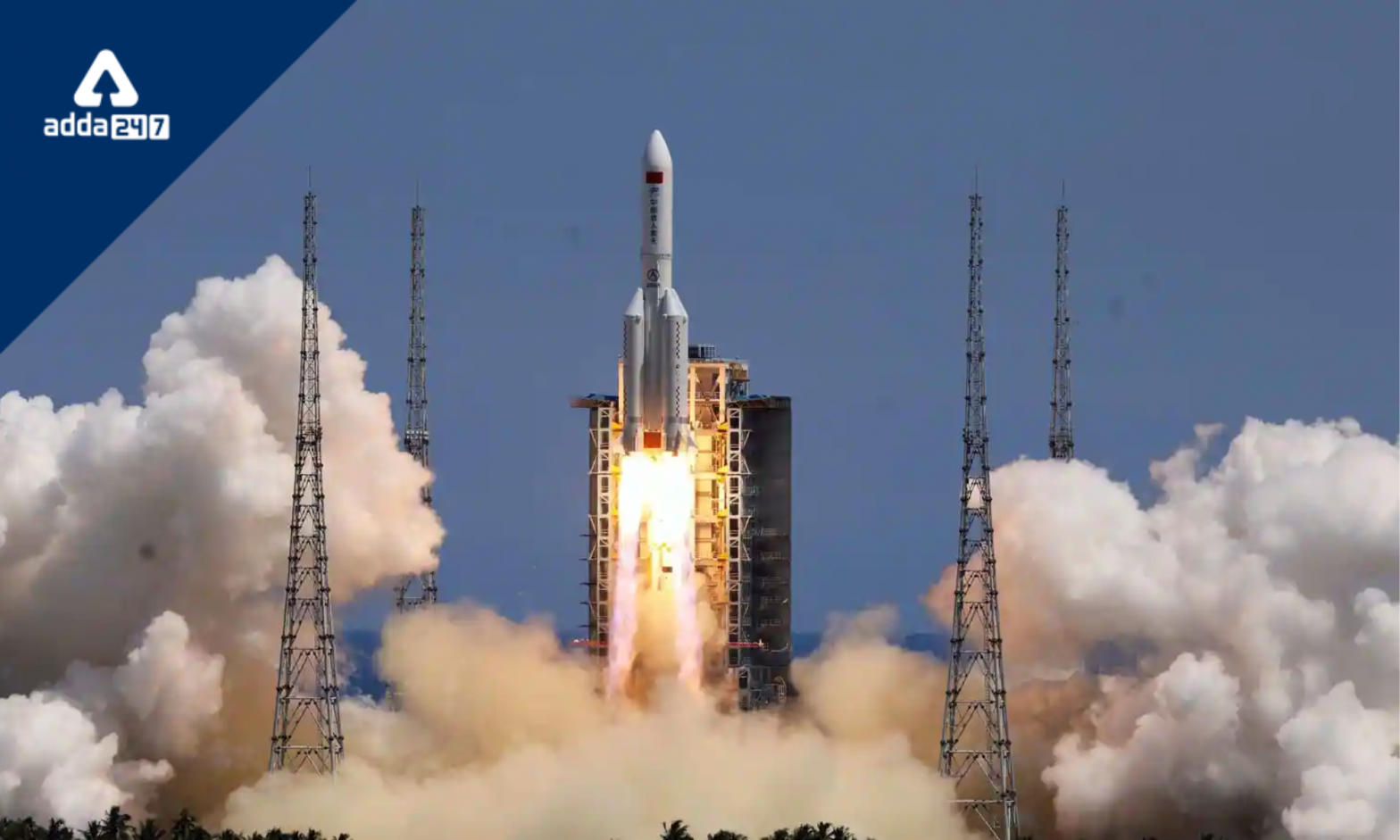 China launched the second of the three modules needed to complete its new space station.
This was the most recent development in Beijing's ambitious space programme. A Long March 5B rocket launched the unmanned spaceship with the call sign Wentian from the Wenchang launch facility on China's tropical island of Hainan.
A representative from the China Manned Space Agency (CMSA) confirmed the launch's "success."
Appointments News
4. Ravinder Takkar to be replaced by Akshaya Moondra as CEO of Vodafone Idea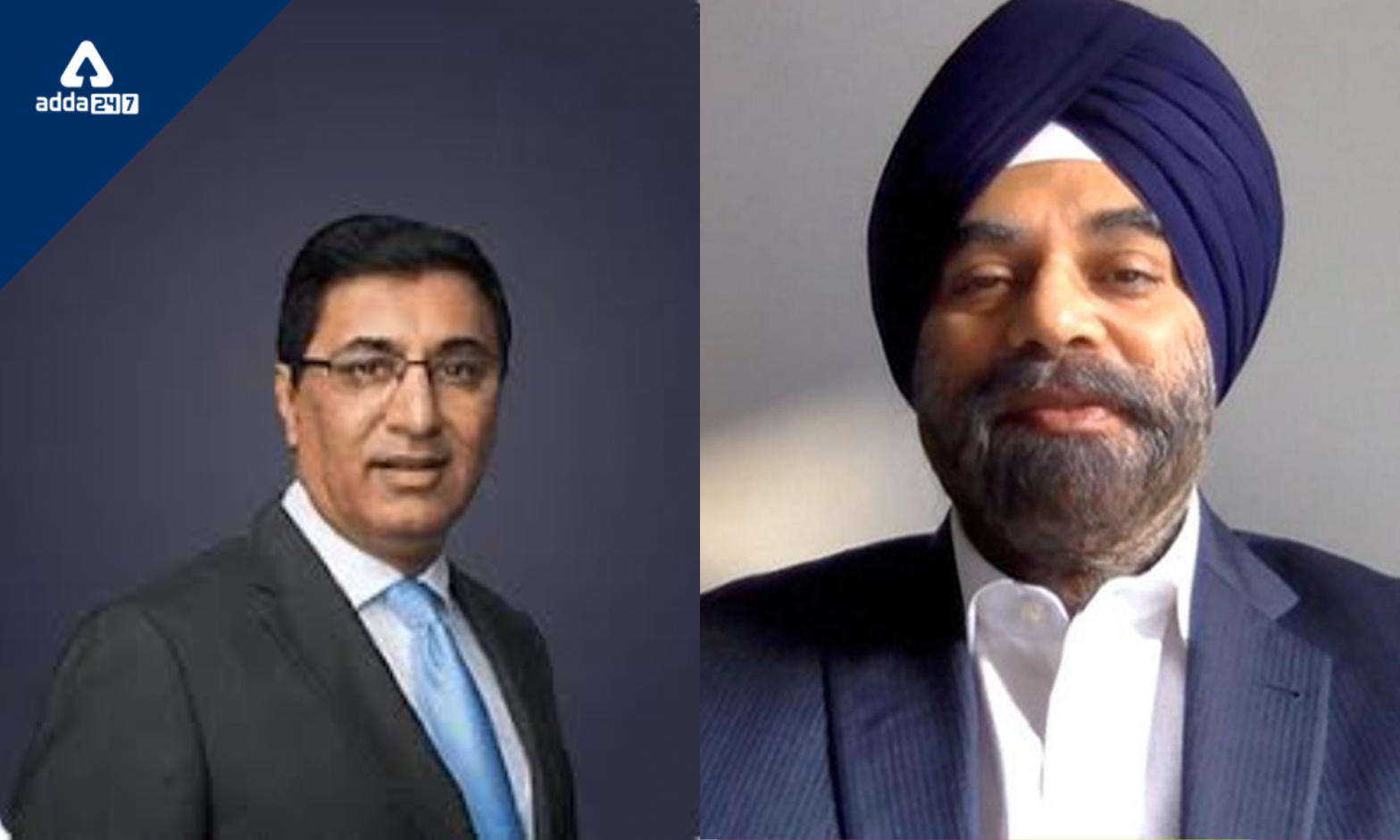 Vodafone Idea, a telecom Company, said that Akshay Moondra, who currently serves as chief financial officer, has been promoted to CEO with effect from August 19.
According to the filing, Ravinder Takkar, the business's current managing director and chief executive officer, will remain on the board of the company when his tenure is up as a non-executive and non-independent director.
Important Takeaways for All Competitive Exams:
Vodafone Founder: Gerry Whent and Ernest Harrison
Vodafone CEO: Ravindra Takkar (Akshaya Moondra to take charge soon)
Economy News
5. Forex reserves decreased by USD 7.5 billion to USD 572.7 billion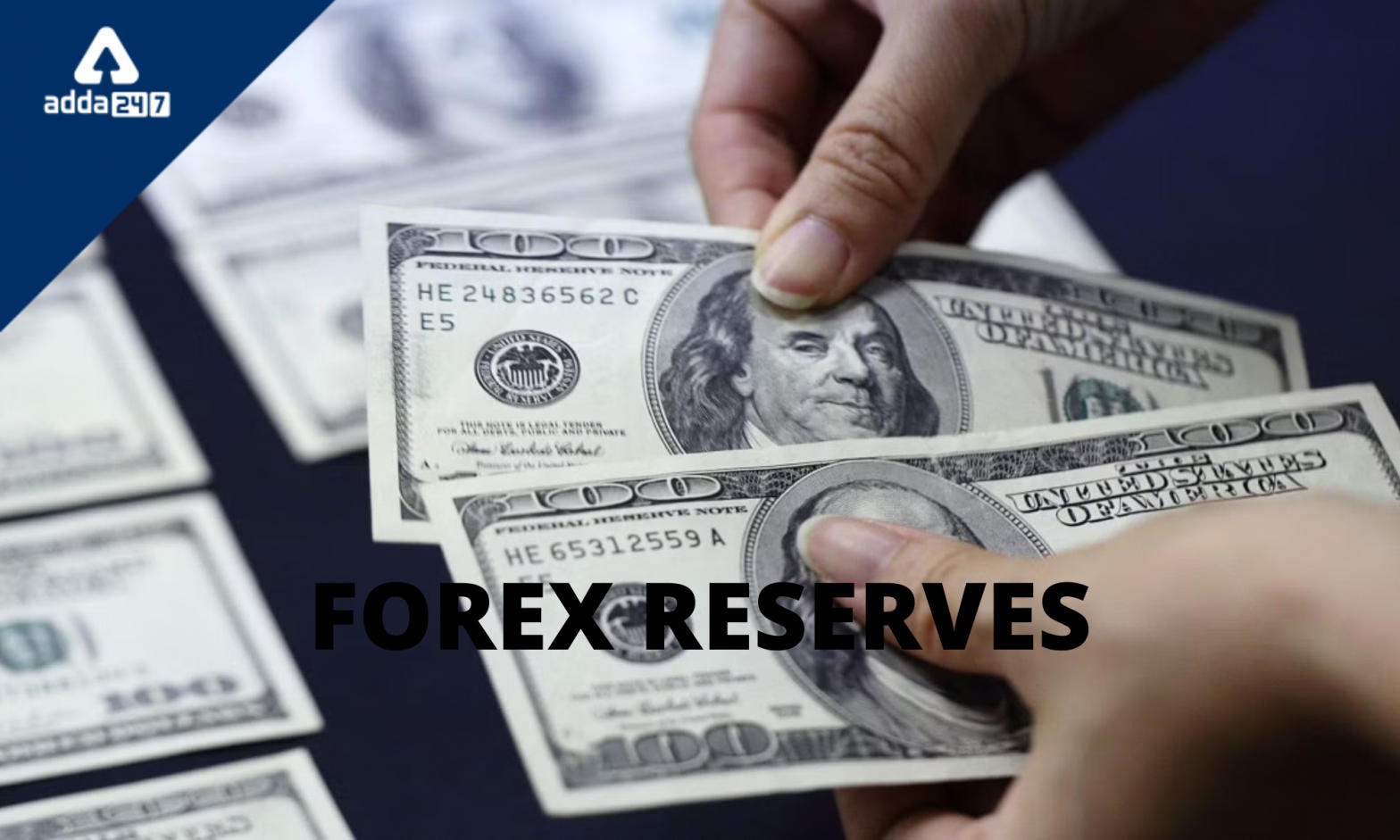 The Reserve Bank of India (RBI) most recent data shows that during the ending week of  July 15, India's foreign exchange reserves decreased by $7.5 billion to $572.7 billion. The reserves have dropped to their lowest level in 20 months, or since November 6, 2020, when they were $568 billion.
The report showed that foreign currency assets, which decreased by $6.5 billion over the week, were the main cause of the reduction in foreign exchange reserves.
Shaktikanta Das, governor of the RBI, stated that the existing level of foreign exchange reserves is sufficient.
According to the July RBI report, the foreign exchange reserves at $580.3 billion on July 8, 2022, were sufficient to cover 9.5 months' worth of anticipated imports for the years 2022–2033.
Summits and Conferences News
6. International Conference on Chemistry and Applications of Soft Materials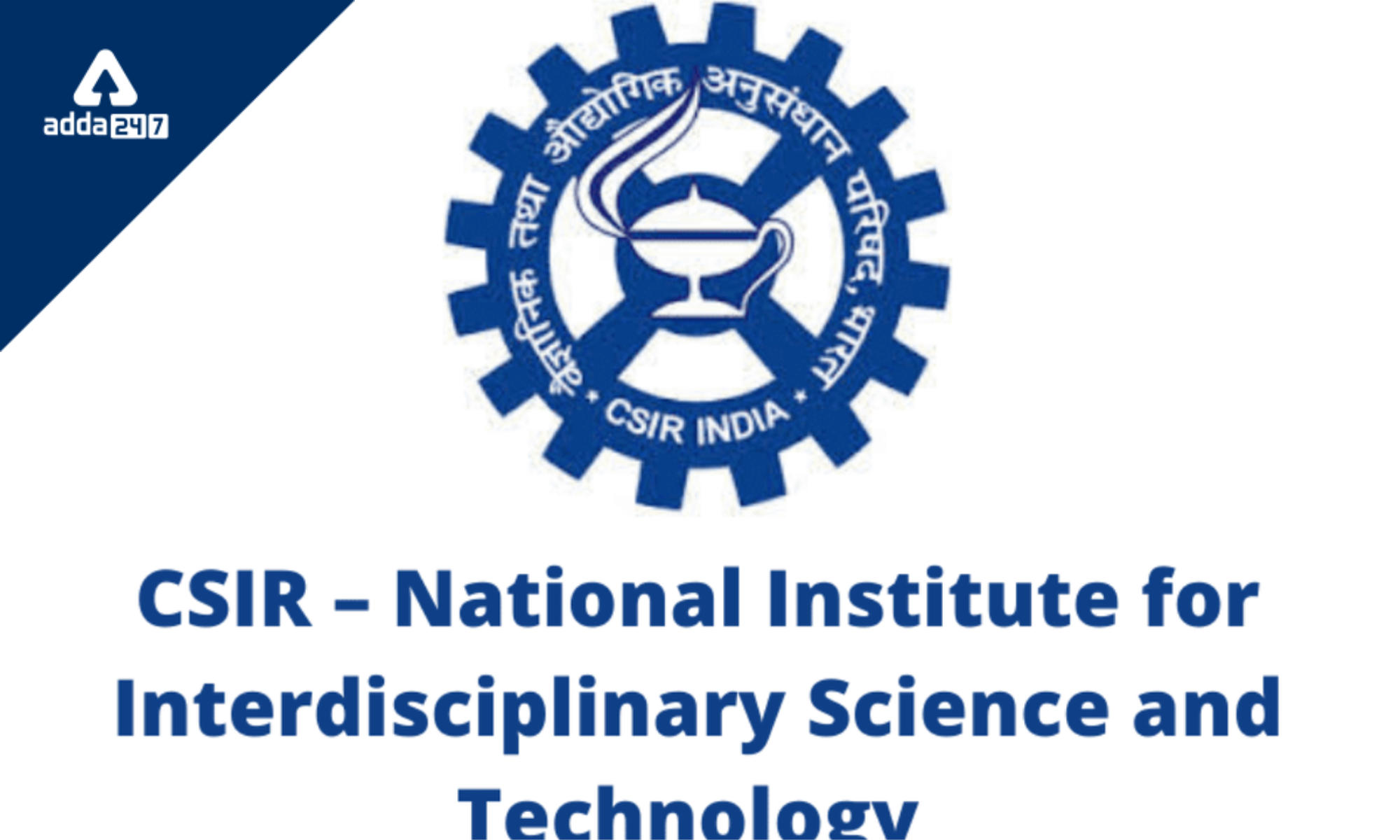 The CSIR-National Institute for Interdisciplinary Science and Technology (CSIR-NIIST), Thiruvananthapuram, will host an International Conference on Chemistry and Applications of Soft Materials (CASM 2022) as part of the Azadi Ka Amrit Mahotsav celebrations to mark 75th year of Independence.
Discussions on a variety of subjects, including self-assembly and supramolecular materials, soft material chemistry, physics, rheology, and photophysics, responsive and smart materials, gels, liquid crystals, polymers, macromolecules and framework materials, and functional nanomaterials, as well as soft material applications in electronics and energy, will take place at the conference.
Important Takeaways For All Competitive Exams:
Director of CSIR-NIIST and Conference Chair: Ajayaghosh
Sports News
7. First Khelo India Fencing Women's League to begin on July 25, 2022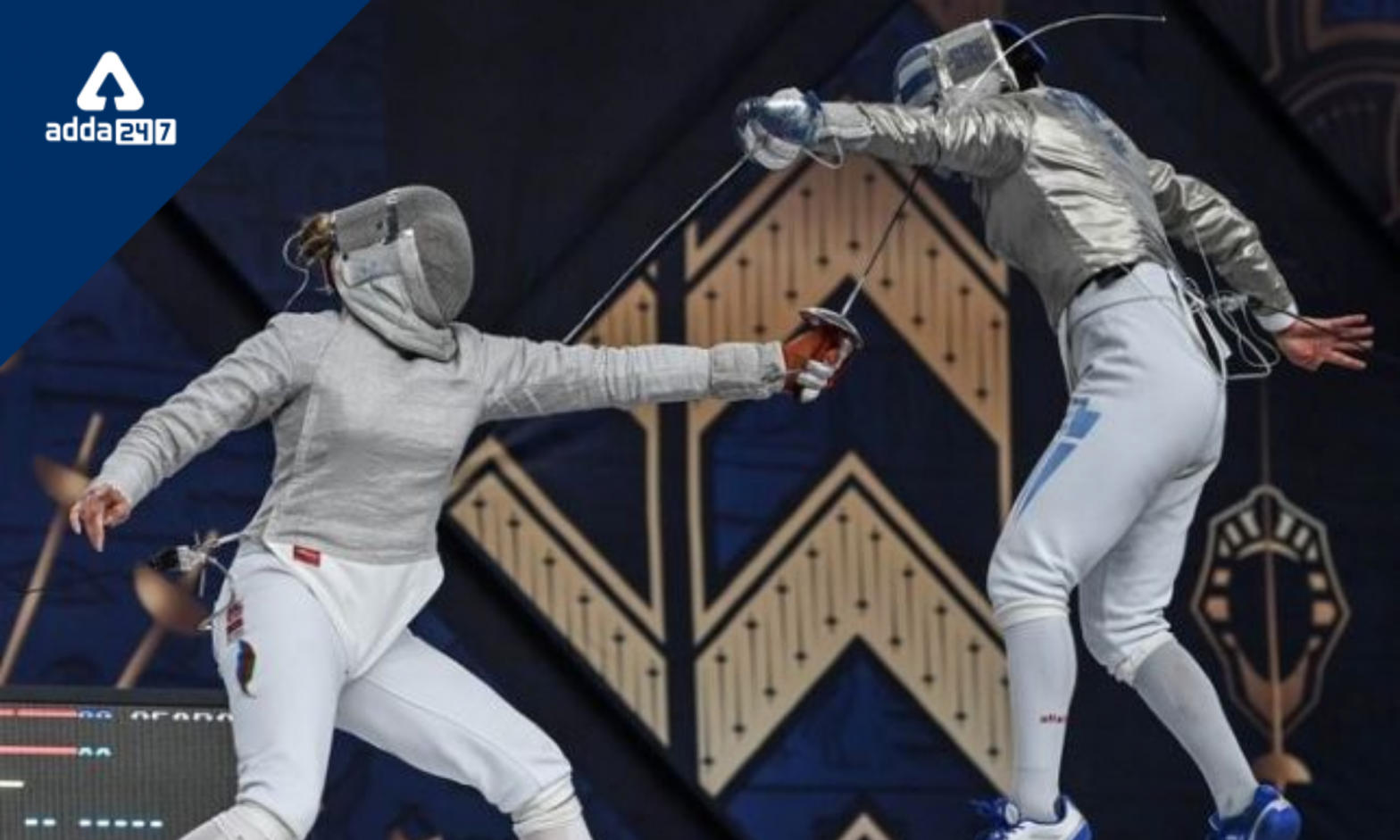 The first Khelo India Fencing Women's League, which will begin on 25 July, 2022, will be hosted by Talkatora Indoor Stadium in New Delhi.
The first-of-its-kind national fencing competition for women will take place through the 29th of this month, according to the Ministry of Youth Affairs and Sports. It will take place in three stages.
The Sports Authority of India has sanctioned a total of Rs. 1 crore 54 lakh for the league's operations. Over 17 lakh rupees have been set aside as prize money for each phase.
Twenty-one States and more than 300 women have enrolled to take part in the tournament.
Bhavani Devi, an athlete from the Tokyo Olympics and the Target Olympic Podium Scheme, will compete in the league's Senior category Sabre event. She is playing on behalf of the Tamil Nadu State.
8. Max Verstappen wins the title of 2022 French Grand Prix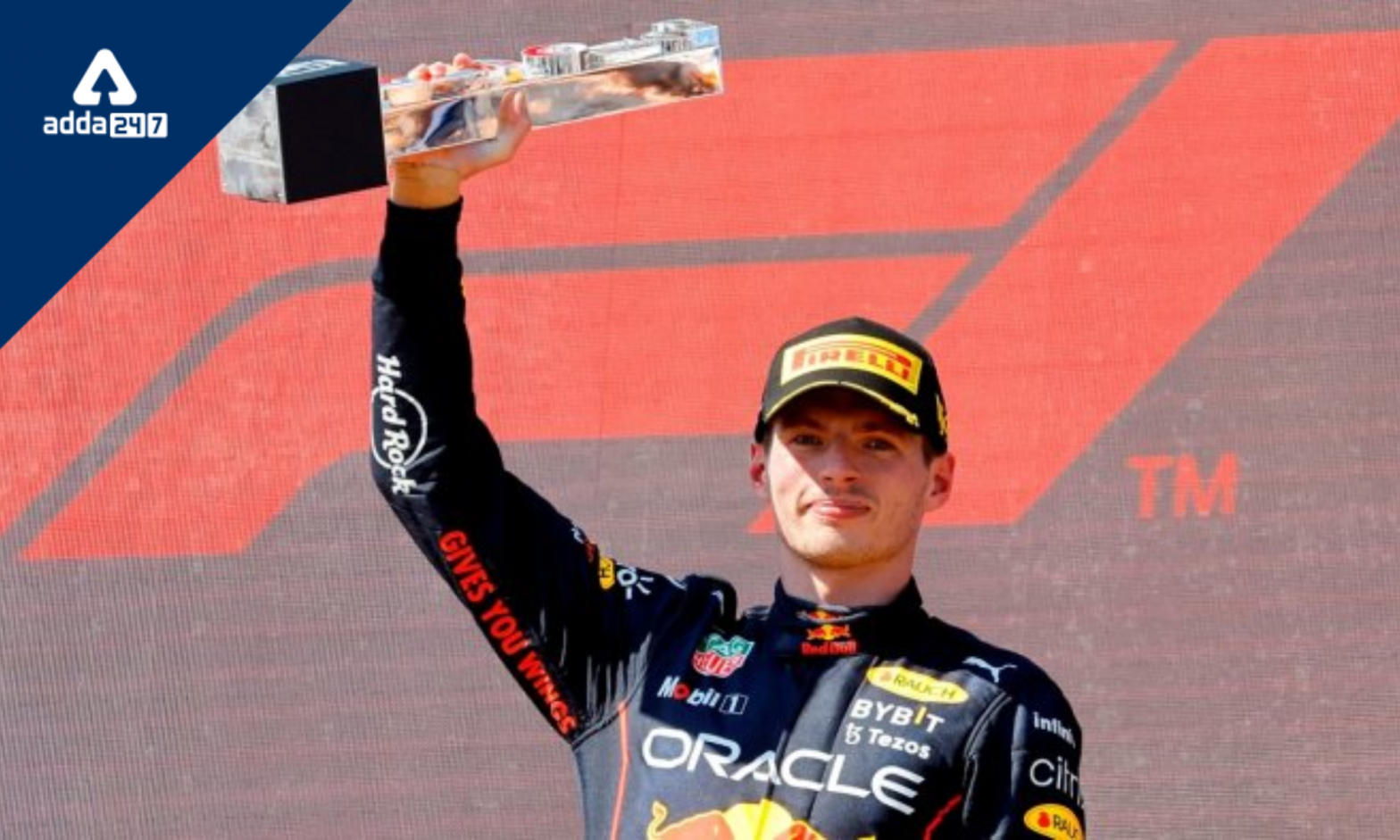 Charles Leclerc of Ferrari crashed out of the race on lap 18 but was unharmed, and Max Verstappen of Red Bull took first place at Paul Ricard. Lewis Hamilton and George Russell of Mercedes finished third and fourth, respectively.
At Le Castellet, where the track temperature was high, tyre management was essential. After Verstappen pitted on Lap 17, it was up to Leclerc to step up.
His race was finished in a harsh snap of oversteer at Turn 11, which also caused him to shout in rage and brought out the Safety Car. Hamilton and Red Bull's Sergio Perez pitted and started chasing Verstappen after the restart. Verstappen continued to run and took over the lead.
9. Neeraj Chopra wins a silver medal in the javelin at the world championships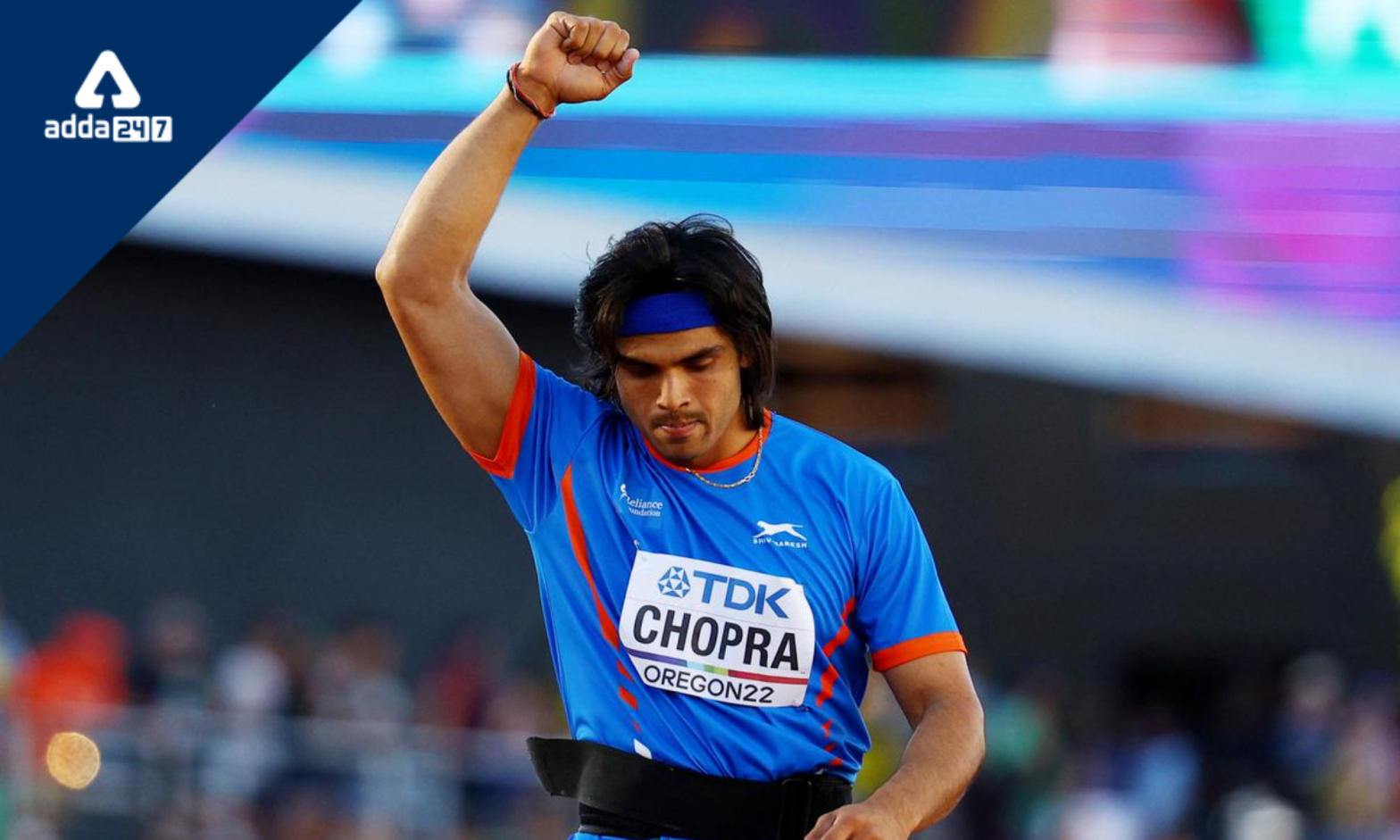 Neeraj Chopra makes history by winning silver in the World Athletics Championships for the first time ever. Neeraj Chopra grinned after his 88.13m throw in the fourth round.
His greatest throw in the men's javelin throw final in Eugene, US, allowed him to move into the provisional podium spot in second place, which helped to lessen the tension.
Important Days
10. World Drowning Prevention Day: 25th July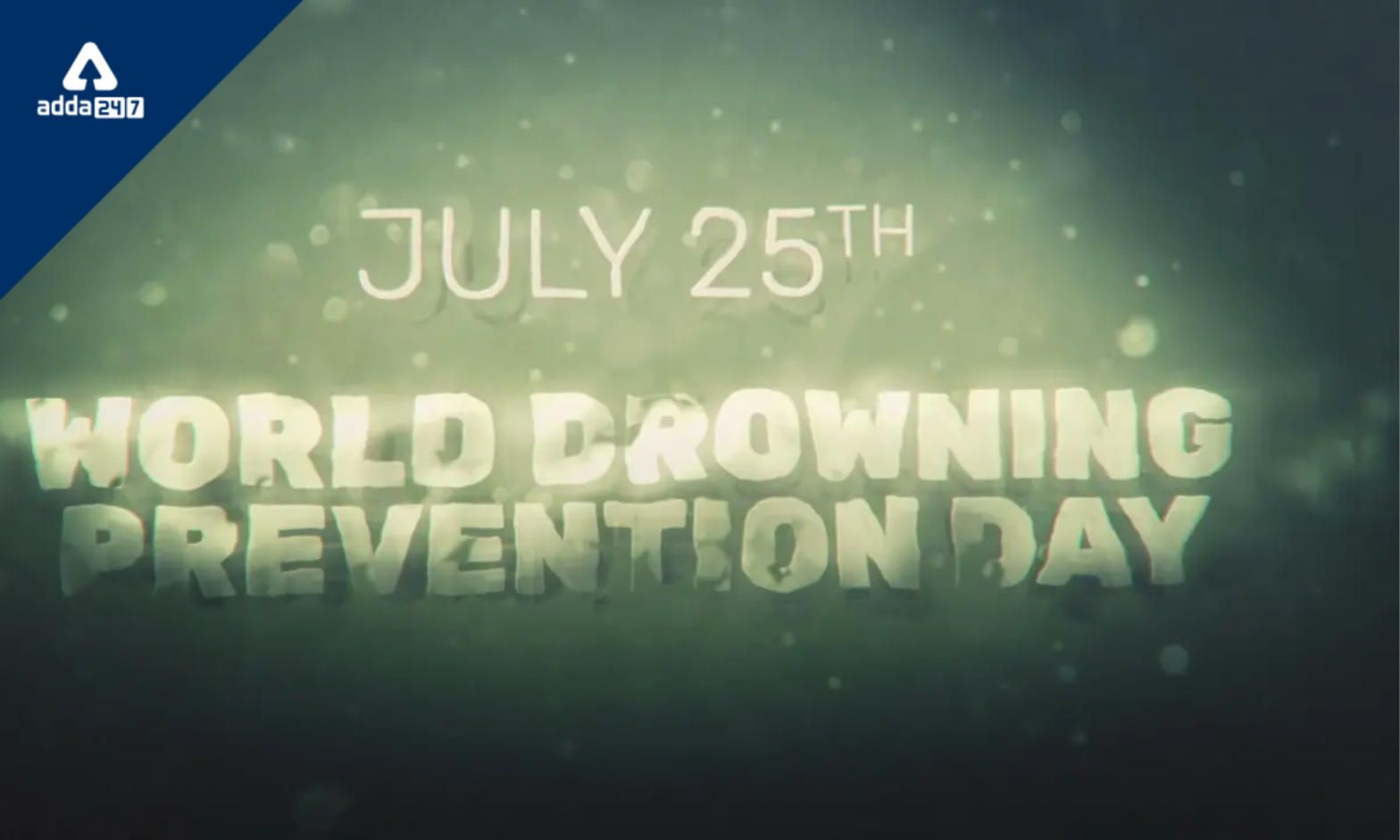 World Drowning Prevention Day is observed every year on July 25 and was established by the UN General Assembly Resolution "Global drowning prevention" from April 2021.
This international advocacy event provides a platform to draw attention to the devastating and deep effects drowning has on families and communities while also outlining life-saving strategies to stop it.
On World Drowning Prevention Day this year, WHO is encouraging everyone to "do one thing" to prevent drowning. WHO suggests using the hashtag #DrowningPrevention for this occasion on social media.
25th July | Current Affairs 2022 | Current Affairs Today | Current Affairs by Ashish Gautam
Click Here to Register for Bank Exams 2021 Preparation Material
Visit Achieversadda.com and participate in discussions with other aspirants and achievers. Get answers to your queries and connect with others on Achieversadda.com

All the Best BA'ians for the Bank exam!