Daily GK updates are incorporated with the important news that made the current affairs headlines for banking or other competitive exams. Daily GK Update is the complete bag of the important news that is held all day long. One should have complete knowledge about banking terms, current affairs news, etc. So, here is the GK update for 24th May 2022 to help you prepare the Current affairs part. After reading this section, you can successfully attempt Current Affairs Quiz.
Here is the Daily GK Update of the 24th May 2022 covering the following news headlines: Indian Commonwealth Day, Manchester City, Quad Summit 2022, WHO DG's Global Health Leaders Awards, WARDEC, 'Sambhav' portal.
Top 17 Daily GK Updates: National & International News 
Here is providing below the top 17 important Daily General Knowledge 2022 updates with national & international news.
National News
1. India joins US Indo-Pacific economic plan 
India joined a dozen other nations to launch the Indo-Pacific Economic Framework for Prosperity (IPEF), a US-led trade initiative meant to counter China's aggressive expansion in the region.
Among the 13 countries backing the initiative are Australia, Brunei, Indonesia, Japan, Malaysia, New Zealand, the Philippines, Singapore, South Korea, Thailand and Vietnam, and the members jointly account for 40% of the global GDP.
The Indo-Pacific region is the centre of manufacturing, economic activity, global trade and investment. History is witness to the fact that India has been a major centre in the trade flows of the Indo-Pacific region for centuries. It is worth mentioning that the world's oldest commercial port was in Lothal in my home state of Gujarat, India.
2. Indian Railways and IIT Madras Partner To Develop India's First Indigenous Hyperloop
The Ministry of Railways has announced that it's going to collaborate with IIT Madras for the development of a made-in-India Hyperloop system. It has also announced that it'll be setting up a Centre for Excellence for Hyperloop technologies at the aforementioned institution.
India has shown interest in Hyperloop tech since 2017, by then Railway Minister Suresh Prabhu. In fact, the ministry also held talks with US-based Hyperloop One, but nothing quite materialised.
Hyperloop is a concept of high-speed transportation where pressurised vehicles (or pods) travel through a low-pressure tunnel allowing for movement through the atmosphere at almost no resistance, similar to air travel.
Imagine, an aircraft like speed on land, travelling through low-pressure tunnels from one terminal to another. The pods would move via mag-lev technology that would enable the frictionless ride.
Apart from being extremely quick, it's also eco-friendly as it consumes less power than an electric train and doesn't really have any emissions unlike an aircraft or a diesel locomotive.
International News
3. Belgium becomes first country to make quarantine compulsory for monkeypox patients
Belgium has become the first country to make a 21-day quarantine compulsory for monkeypox patients after four cases of the disease were reported. The Belgian health authorities took this decision, Saudi Gazette reported citing Belgian media.
The Belgian Institute of Tropical Medicine has said that the risk of a larger outbreak in the country is low. The World Health Organization reported that there were a total of 92 confirmed monkeypox cases in 12 different countries, with 28 suspected cases under investigation.
Cases of monkeypox have been confirmed in the UK, Portugal, Sweden, Italy, Spain, France, Belgium, Germany, the US, Canada and Australia, as reported by Saudi Gazette.
Monkeypox is a disease in the same family as smallpox and symptoms include a distinct bumpy rash, a fever, sore muscles, and a headache. Monkeypox is less deadly than smallpox, with a mortality rate below four per cent, but experts are worried about the unusual spread of the disease beyond Africa where it usually circulates.
Important takeaways for all competitive exams:
Belgium Capital: 

Brussels;

Belgium Currency: 

Euro;

Prime Minister of Belgium: Alexander De Croo.
4. Jose Ramos-Horta sworn in as president of East Timor
Former independence fighter and Nobel Peace Prize laureate, Jose Ramos-Horta has been sworn in as president of East Timor (Timor-Leste) ahead of celebrations marking the 20th anniversary of independence for Asia's youngest country.
He defeated incumbent Francisco "Lu Olo" Guterres, his fellow independence fighter, in the election. Ramos-Horta was prime minister from 2006 to 2007 and president from 2007 to 2012. East Timor is marking the 20th anniversary of independence for Asia's youngest country.
States News
5. UP launches 'Sambhav' portal for disposal of public grievances related to energy 
Minister for energy and urban development Arvind Sharma has launched the SAMBHAV (Systemic Administration Mechanism for Bringing Happiness and Value) portal for disposal of public grievances and monitoring programmes and schemes of the two departments in Uttar Pradesh.
The portal, www.sambhav.up.gov.in, will work as a platform for flagging grievances received from the public to officers who have been provided login IDs. The officers will have to feed their response and action taken report (ATR).
"SAMBHAV is a multi-modal platform which has been launched to dispose public grievances swiftly and effectively and provide good governance and make the public service delivery transparent and accountable.
SAMBHAV will work as an Information and Communication Technology (ICT) platform for flagging grievances received from the public to the concerning officers who have been provided login IDs.
The officers are required to feed their response and action taken report (ATRs) on the issues concerned. The portal will also have the facility of videoconferencing and teleconferencing for dialogue with the officials.
The portal will take grievances and issues from various sources, including pending cases and grievances under the chief minister's Jan Sunwai/ Integrated Grievance Redressal System (IGRS) system.
Important takeaways for all competitive exams:
Uttar Pradesh Capital: Lucknow;
Uttar Pradesh Chief Minister: Yogi Adityanath;
Uttar Pradesh Governor: Anandiben Patel.
Appointments News
6. Khadi commission Chief Vinai Kumar Saxena is Delhi's new LG
Vinai Kumar Saxena will be the new lieutenant governor of Delhi, President Ram Nath Kovind's office announced. The President of India has been pleased to appoint Shri Vinai Kumar Saxena to be the Lt. Governor of the National Capital Territory of Delhi with effect from the date he assumes charge of his duties.
The President of India has accepted the resignation of Anil Baijal as Lt. Governor National Capital Territory of Delhi.
Saxena is the current chairman of the Khadi and Village Industries Commission, an organisation under the Ministry of Micro, Small and Medium Enterprises.
He was born on March 23, 1958, and is a Kanpur University alumnus with a Pilot license. In March 2021, he was appointed by the Union government as a member of the national committee to commemorate 75 years of India's independence.
Important takeaways for all competitive exams:
Delhi Chief minister: 

Arvind Kejriwal.
Agreements News
7. India-Jordan struck an agreement to cooperate in fertilisers sector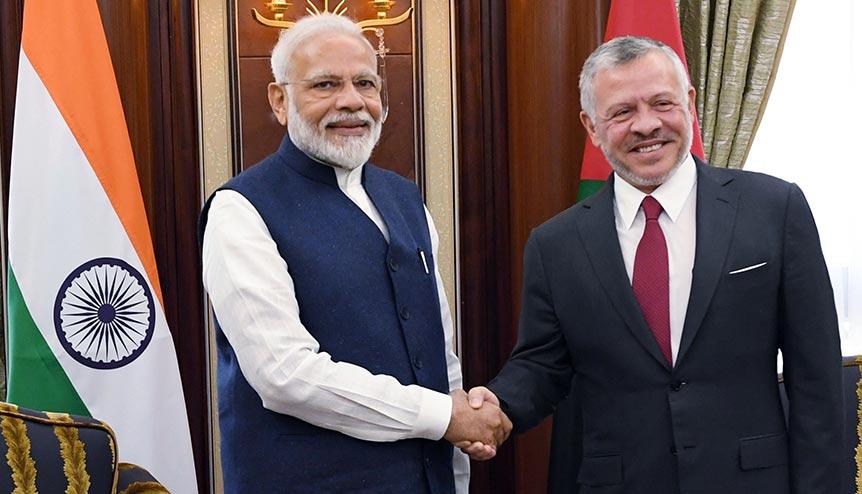 A high-level group led by Dr. Mansukh Mandaviya visited Jordan in a first-of-its-kind endeavor with the goal of securing fertilizers and raw materials for the short and long term. The visit took place against the backdrop of the current global fertilizer crisis.
Dr. Mandaviya noted that the Jordan visit was historic in terms of assuring India's supply of phosphoric and potassium fertilizers. Dr. Mansukh Mandaviya called Jordan as India's chosen fertilizer partner during the meetings.
According to Union Minister of Health and Family Welfare and Chemicals and Fertilizers, Dr. Mansukh Mandaviya, there is no shortage of fertilizers in the country.
Government has taken proactive measures to assure adequate supplies for farmers ahead of the Kharif season, including increasing local production and forming cooperation with other countries.
Important Takeaways For All Government Exams:
Union Minister of Health and Family Welfare and Chemicals and Fertilizers: Dr. Mansukh Mandaviya
King of Jordan: Abdullah II bin Al-Hussein
Defence News
8. India launching Project WARDEC AI-powered wargame centre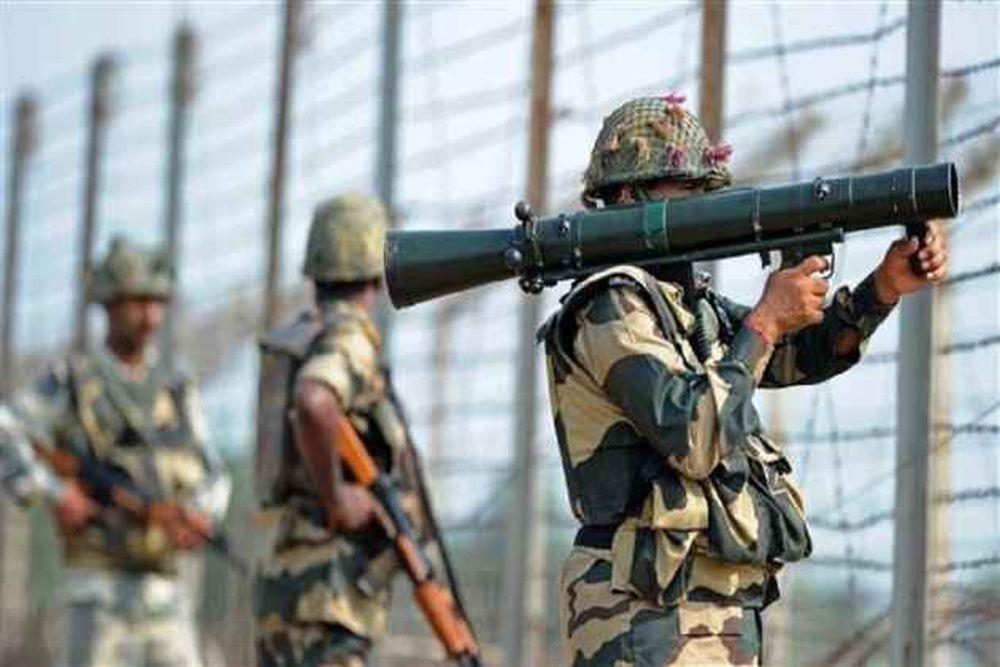 The Army Training Command and Gandhinagar-based Rashtriya Raksha University (RRU) inked a memorandum of understanding (MoU) to establish a Wargame Research and Development Centre in New Delhi. The project, dubbed 'WARDEC' as a prototype, will be India's first simulation-based training centre, which will use artificial intelligence (AI) to create virtual reality wargames.
Soldiers will put their talents to the test in the metaverse, which will combine virtual reality (VR) and augmented reality (AR) to imitate their surroundings .
The Army plans to use the gaming centre to teach military strategy to its officers.
The Army will give data to form the backdrop of the game, according to RRU officials, so that participants have a genuine experience.
The BSF, CRPF, CISF, ITBP, and SSB, in addition to the armed forces, might benefit from metaverse-enabled simulation exercises for enhanced training.
Business News
9. Jet Airways Gets DGCA approval To Start Commercial Flights
The DGCA (Directorate General of Civil Aviation) has granted air operator's permit to Jet Airways. This will allow the airline to restart commercial flight operations after remaining grounded for more than three years.
The approval comes after the airline conducted proving flights for the safety regulator between May 15 and May 17. The airline aims to start operations in the second quarter, i.e. between July and September. It will be a full-service carrier with business and economy classes.
With the grant of the permit, Jet Airways has fulfilled all the pre-conditions laid down by the National Company Law Tribunal (NCLT) as part of the insolvency process for the transfer of the ownership of the airline to the successful resolution applicant- the consortium of UAE-based NRI Murari Lal Jalan and U.K.-based Kalrock Capital Management in London.
Last June, the NCLT approved the Jalan-Kalrock consortium's resolution plan for the revival of Jet Airways. They had proposed a cash infusion of Rs 1,375 crores into the airline, which included Rs 475 crores for payment to creditors and Rs 900 crores for CAPEX and working capital requirements.
Important takeaways for all competitive exams:
Jet Airways  CEO: 

Sanjiv Kapoor (4 Apr 2022–);

Jet Airways  Founder: 

Naresh Goyal;

Jet Airways  Founded: 

1 April 1992, Mumbai;

Jet Airways  Headquarters: 

Mumbai.
10. ONGC first Indian exploration and production firm to trade domestic gas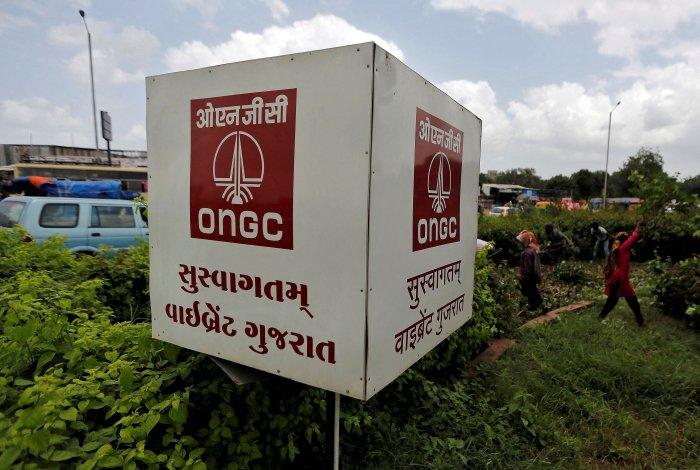 The state-owned Oil and Natural Gas Corporation (ONGC) has become the first gas producer to sell domestic gas on the Indian Gas Exchange, exchanging unidentified amounts from the KG-DWN-98/2 block off the coast of India.
ONGC stated in a statement that it will gradually raise output. ONGC has made history by becoming India's first exploration and production (E&P) company to trade domestic gas on the Indian Gas Exchange. 
ONGC Director (Onshore) & In-charge Marketing Anurag Sharma made the first online trade on India's first automated national level Gas Exchange, IGX.
The gas exchanged came from the ONGC Krishna Godavari 98/2 block, but did not identify the quantity sold.
ONGC has geared itself to reap the benefits of the liberalization of the gas price ecosystem in 2000-21.
Awards News
11. WHO DG's Global Health Leaders Awards: India's ASHA Workers Among 6 Winners
India's one million all-women Accredited Social Health Activists (ASHA) workers, were honoured with the World Health Organisation (WHO) Director-General's Global Health Leaders Award 2022 for their "crucial role" in providing direct access to healthcare facilities in rural areas and their indefatigable efforts to rein in the coronavirus pandemic in the country.
WHO Director-General Dr Tedros Adhanom Ghebreyesus announced the 6 awardees of the WHO Director-General's Global Health Leaders Awards. The award recognises the outstanding contributions to advancing global health, demonstrated leadership and commitment to regional health issues.
Other Recipients of the Award:
Dr Paul Farmer was Chair of the Department of Global Health and social medicine at Harvard Medical School and co-founder of Partners in Health.
Dr Ahmed Hankir, a British-Lebanese psychiatrist is a Senior Research fellow at the Centre for Mental Health Research in association with Cambridge University andAcademic Clinical Fellow in Psychiatry at King's College London in the UnitedKingdom.
Ludmila Sofia Oliveira Varela for her work to facilitate access to sports for all providers a healthy alternative to risky behaviours among young people, and tackles the growing threat of non-communicable diseases.
Polio workers in Afghanistan include Mohamamd Zubair Khalazai, NajibullahKosha, Shadab Yosufi, Shareefullah Hemati, Haseeba Omari, Khadija Attaee, MuniraHakimi, Robina Yosufi and Shadab.
Yōhei Sasakawa is the WHO Goodwill Ambassador for Leprosy Elimination, and Japan's Ambassador for the Human Rights of People Affected by leprosy.
Summits and Conferences News
12. Quad Summit 2022- Issues and Initiatives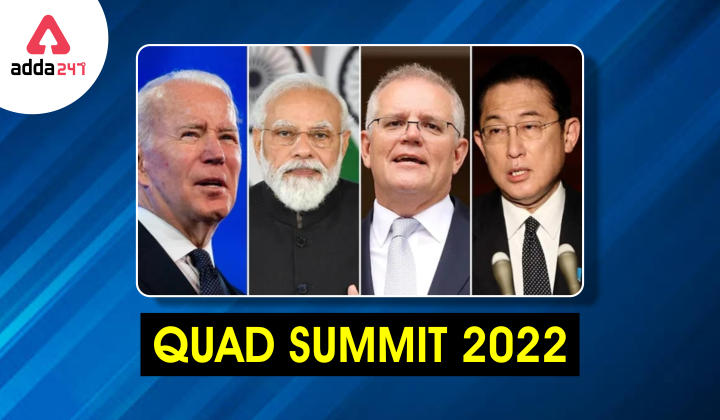 The Quad or the Quadrilateral Security Dialogue is a group made of four nations, India, Japan, the US, and Australia. It is a strategic forum that features semi-regular summits, information exchange, and military drills.
The key focus of the summit is the development of the Indo-Pacific region highlighting the threats like terrorism, disinformation, and territorial disputes.
The Quad is going to discuss the issues such as the Covid-19 pandemic and development of the Indo-Pacific economically and threats rising across the Indo-Pacific region. This year Quad leader summit is held on the 24th of May 2022, in Tokyo.
PM is attending the second-in-person Quad leader summit in Tokyo on 24th May 2022. He stated that Quad has gained significant popularity in the world in a short period. At the summit, he spoke about the contribution of India, to the development of the Indo-Pacific region.
India has also joined the Indo-Pacific Economic Framework (IPEF), which is an Indo-Pacific Economic Bloc led by the US to counter China.
PM Modi, stated while addressing the Summit "Despite the adverse situation of Covid-19, we've increased our coordination for vaccine delivery, climate action, supply chain resilience, disaster response, economic cooperation, and other areas. It has ensured peace, prosperity, and stability in Indo-Pacific."
Sports News
13. Haryana won the Hockey India Sub-Junior Women's National Championship by 2-0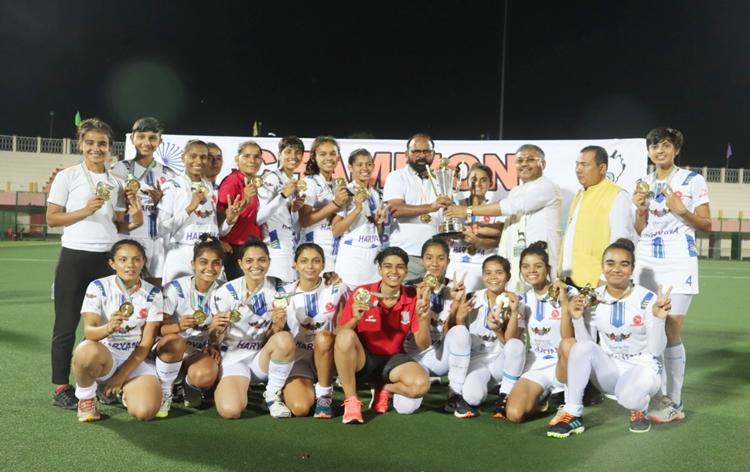 Hockey team of Haryana won the Hockey India sub-junior women's national championship 2022 in Imphal, defeating Hockey team of Jharkhand 2-0 in the final. Uttar Pradesh Hockey team defeated Madhya Pradesh Hockey team 3-0 to finish on the third place in the Hockey India sub-junior women's national championship 2022 in Imphal.
Riya

in the 13th minute and

Sejal

in the 39th minute, each scored a goal to enable Hockey team of Haryana successfully defend their title in a tense 2-0 victory.

Uttar Pradesh Hockey team defeated Madhya Pradesh Hockey 3-0 earlier in the day to finish third in the Hockey India sub-junior women's national championship.

Pushpanjali Sonkar

in the 4th minute,

Manisha Patel

in the 5th minute, and

Purnima Yadav

in the 58th minute, each scored one goal to help Uttar Pradesh Hockey finish third for the second year in a row.
Important Takeaways For All Competitive Exams:
Minister of Youth Affairs and Sports: Shri Anurag Thakur
14. Manchester City won 2021-22 Premier League Football championship
Manchester City has won 2021/22 Premier League champions their fourth title success. Manchester City won over Aston Villa in the final game of the season. In Manchester City's 38 league matches this season, they have won 29, drawn six, and lost three, scoring 99 goals in the process.
Manchester City has now won four Premier League titles and eight major trophies under Pep Guardiola since his arrival in the summer of 2016. Manchester City clinched a sixth Premier League title in 11 seasons on Sunday by scoring three times in five minutes to come from behind to beat Aston Villa 3-2 in the finale to avoid being toppled by challenger Liverpool.
Important Days
15. Indian Commonwealth Day 2022
Commonwealth Day is traditionally commemorated on the second Monday of March in most of the 54 countries of the Commonwealth, with the British queen delivering a speech on the radio. However, India and a few other countries celebrate it on May 24.
The theme for Commonwealth Day 2022 is 'Delivering a Common Future' – which highlights how the fifty-four member countries in the Commonwealth family are 'innovating, connecting and transforming' to help attain goals like fighting climate change, promoting good governance, and improving trade.
16. World Turtle Day 2022 observed on 23rd May
World Turtle Day is observed on May 23 every year by American Tortoise Rescue, a nonprofit organization. The day is celebrated to raise awareness among people to protect turtles and tortoises and their disappearing habitats around the world.
Tortoises and turtles play an important role in the ecological design of Earth. These reptiles are known to survive and thrive across a range of diverse habitats around the globe. This year's theme for World Turtle Day is "Shellebrate". The theme asks "everyone to Love and Save Turtles".
There wouldn't have been any World Turtle Day if the American Tortoise Rescue (ATR) didn't start it. This nonprofit organisation was established in 1990 and it started marking World Turtle Day in 2001.
Miscellaneous News
17. International Day of Yoga to be observed in Karnataka on June 21
The Union Ministry of Ayush has confirmed the observance of the 8th International Day of Yoga (IDY) at Mysuru city, which is known as the cultural capital and major historic destination of Karnataka state on June 21.
The Ministry of Ayush has written to the Chief Secretary of Karnataka P. Ravikumar regarding the matter and directed him to issue necessary directions to all the concerned to make arrangements for the successful organisation of the main event of IDY-2022. The preparations for IDY-2022 are already underway.
As the upcoming 8th IDY is falling in the 'Azadi Ka Amrit Mahotsav' year, this Ministry plans to observe IDY at 75 iconic sites across the country. This year, the IDY will be focused on Branding India on the global stage.
Every year, the main event of IDY observation happens in a particular city where thousands of people participate in Mass Yoga Demonstration by following the Common Yoga Protocol. The main event of IDY observation is led by the Prime Minister himself. The main event of this IYD observation will be held in Mysuru, Karnataka.
24th May | Current Affairs 2022 | Current Affairs Today | Current Affairs by Ashish Gautam
Click Here to Register for Bank Exams 2021 Preparation Material
Visit Achieversadda.com and participate in discussions with other aspirants and achievers. Get answers to your queries and connect with others on Achieversadda.com

All the Best BA'ians for the Bank exam!